Seamless Crescent Roll Sheets help this Easy Strawberry Cheese Danish to come together super quick! Filled with lemon scented cream cheese and fresh sweet strawberries, these simple little breakfast treats will be perfect for your sweetie with a sweet tooth.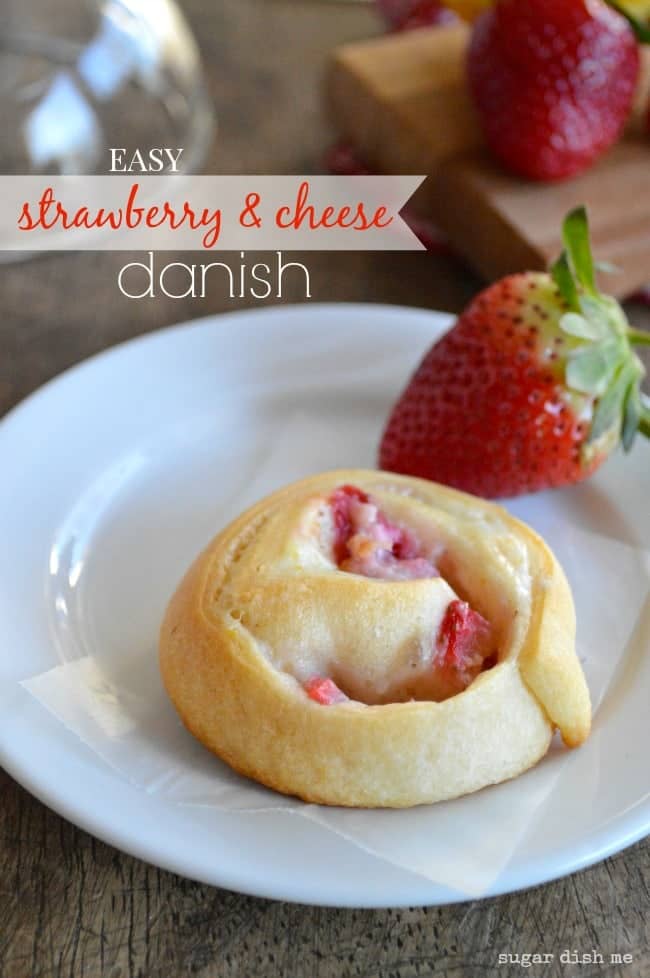 Happy Valentine's Day!!!
I just ate chocolate for breakfast.
Chad and I are suuuuper romantic this year. We exchanged candy at 6:30 am and are both working all day. The kiddos are visiting their grandparents and all my dog monsters are blissfully sleeping in various poses all over the living room. My plan for the day involves catching up on the DVR while I play with food and the camera and wish for a Fairy Dishwashing Godmother.
But!
I thought maybe some of you are cooler than me on this day and you might like to give the gift of breakfast food. Because it is THE BEST food. Besides sushi.
Anyways, you can totally run with Double Chocolate Scones OR!!! You can work out these crazy Easy Strawberry Cheese Danish.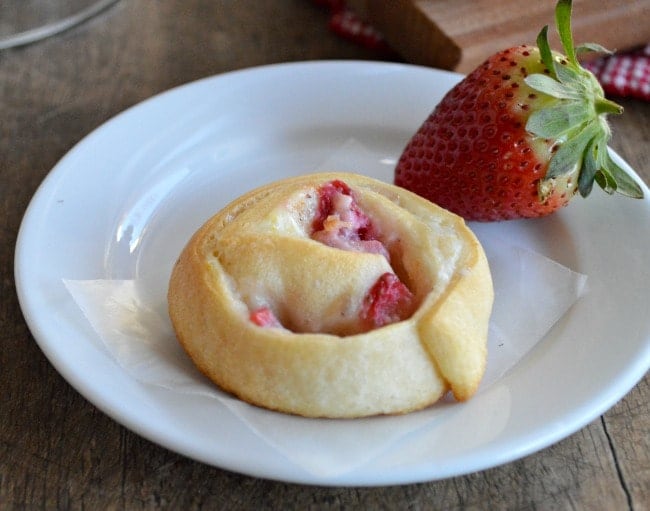 The answer to your danish problem lies in crescent rolls. I swear those things are like a miracle food.
Fresh strawberries, lemon scented cream cheese, and a sharp knife. Bam! Danish.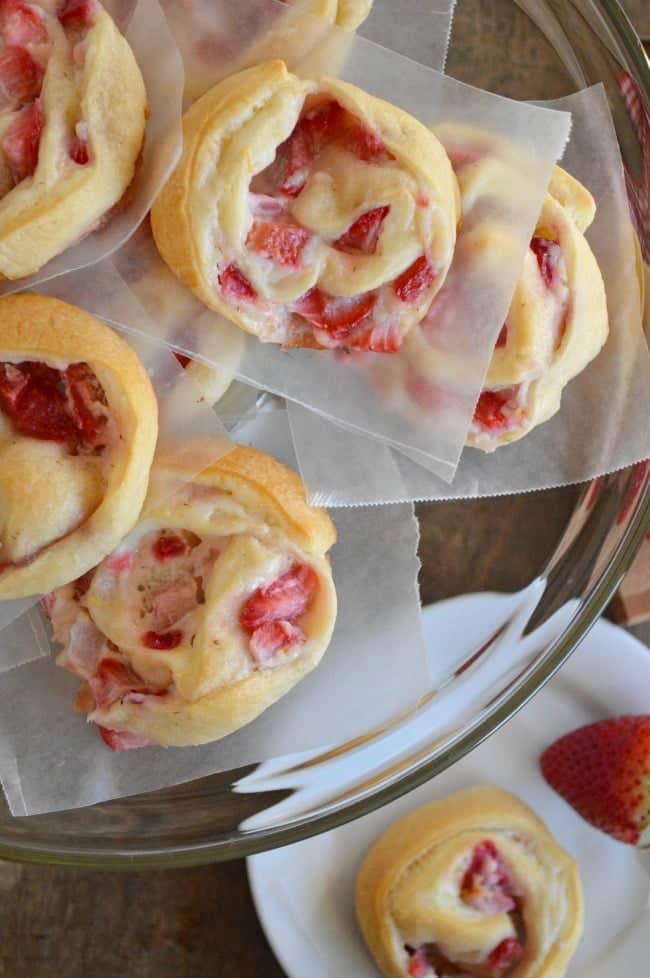 These little sweet cream cheesy bites are soft and just the perfect amount of sweet.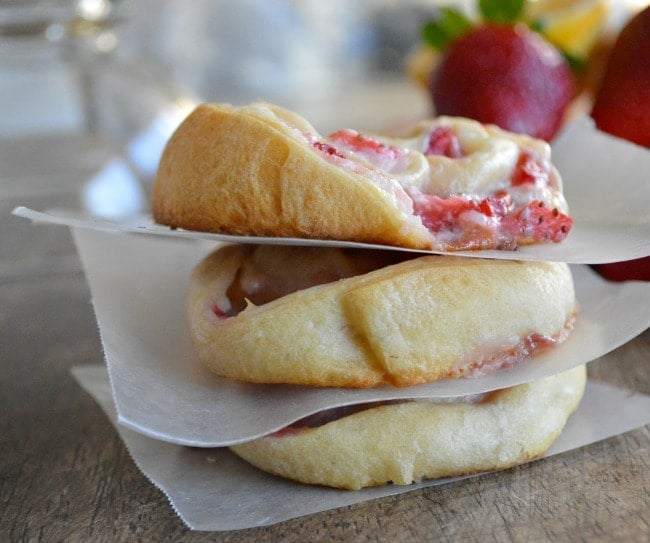 They are also GREAT for anytime of the year, not just pretty pink Hallmark holidays.
If you are feeling very industrious you can go for these Sweetheart Rolls or this Apple Walnut Danish. But if quick and easy is the name of you sweetie pie breakfast game, this recipe is IT.