Egg and Cheese Waffle Pockets make breakfast totally portable! Made with refrigerated biscuits, they're so easy to customize any way you crave.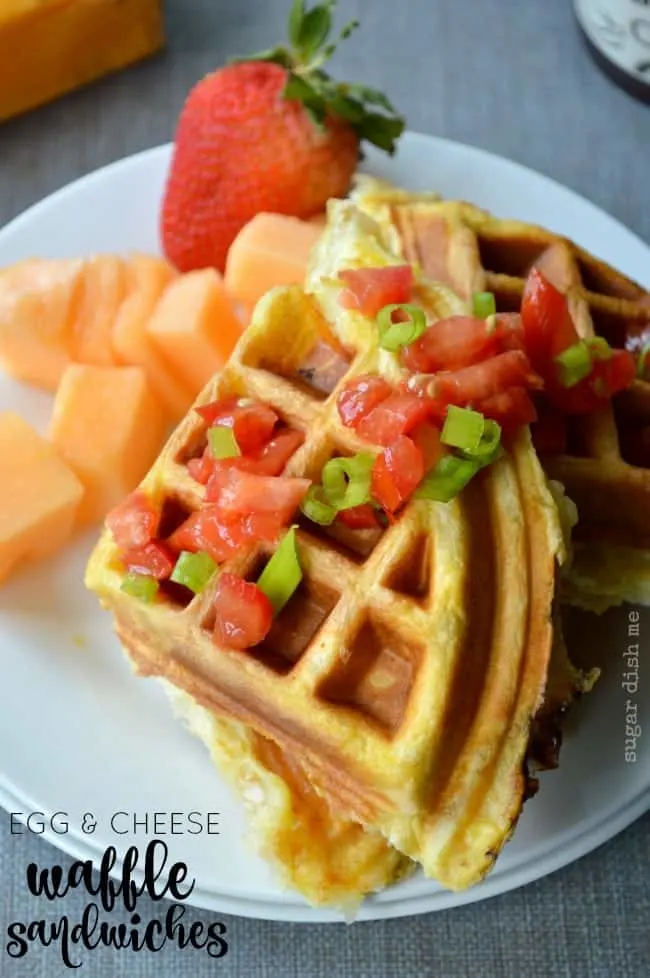 I know these sandwiches look unassuming. That's by design, though.
School starts here next week; I know it's already underway for so many of you. So the need for fast breakfasts has arrived.
With two teenage boys eating me out of house and home on the regular, resorting to just cereal mostly doesn't cut it. A couple of years ago at the start of school I made Homemade Fluffy Pancake Mix. It turns out THE BEST big fat fluffy pancakes ever. And they come together really quick.
Pancakes aren't super portable though, and the dudes around here have a talent for getting ready in 10 minutes and eating on the go. So I devised this plan that starts with refrigerated biscuits and ends with my waffle iron. The first time I executed said plan was with these 5 Minute Cinnamon Sugar Waffle Bites. Then I moved on to Egg and Cheese Waffle Pockets. They are sandwiches, but the biscuit dough seals in all the goodness so you can eat it on the run.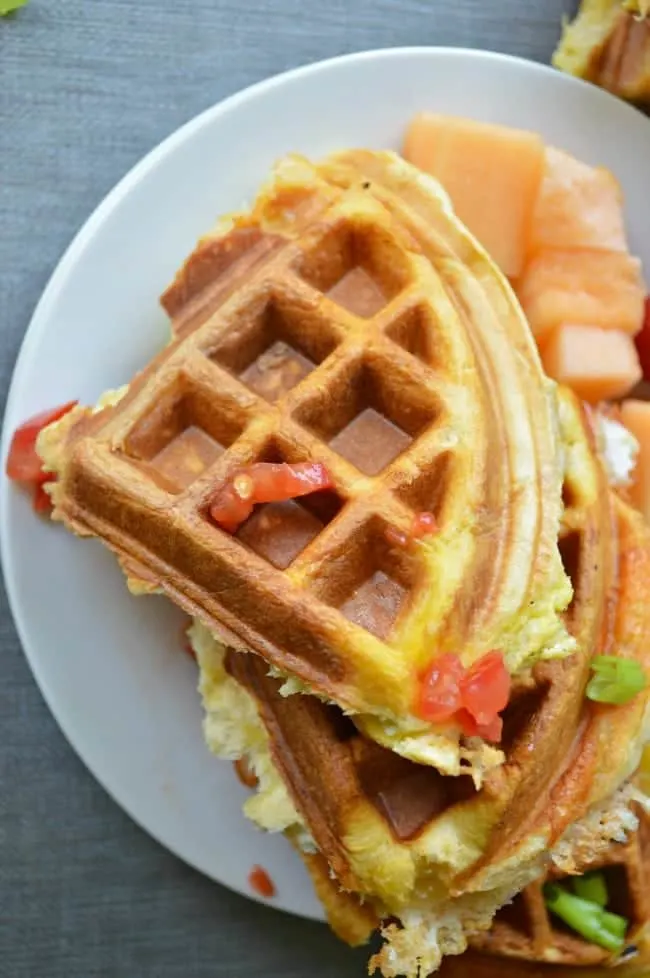 The flavor combos here are pretty endless, but here are a few add-in/flavor suggestions to get your egg and cheese waffle game going:
add bacon, ham, or sausage (duh)
add peppers, onion, and ham for a western omelet flair
try it with apple butter and brie (or any kind of fruity jam and mild cheese)
go Greek with spinach, olives, and feta cheese
chorizo and salsa with give you a Tex-Mex feel
Obviously you can go a thousand directions with these breakfast pockets. I've taken to just throwing in leftovers, adding eggs and the appropriate cheese, and calling it good. Your family will thank you.
(Egg and Cheese Waffle Sandwiches first appeared on Food Fanatic where I write breakfast recipes every month!)
Other Awesome Grab-n-Go Breakfasts You'll Love…