These Make Ahead Breakfast Bakes are perfect for back to school! Little cups of shredded hash browns, baked eggs, and whatever add-ins you like!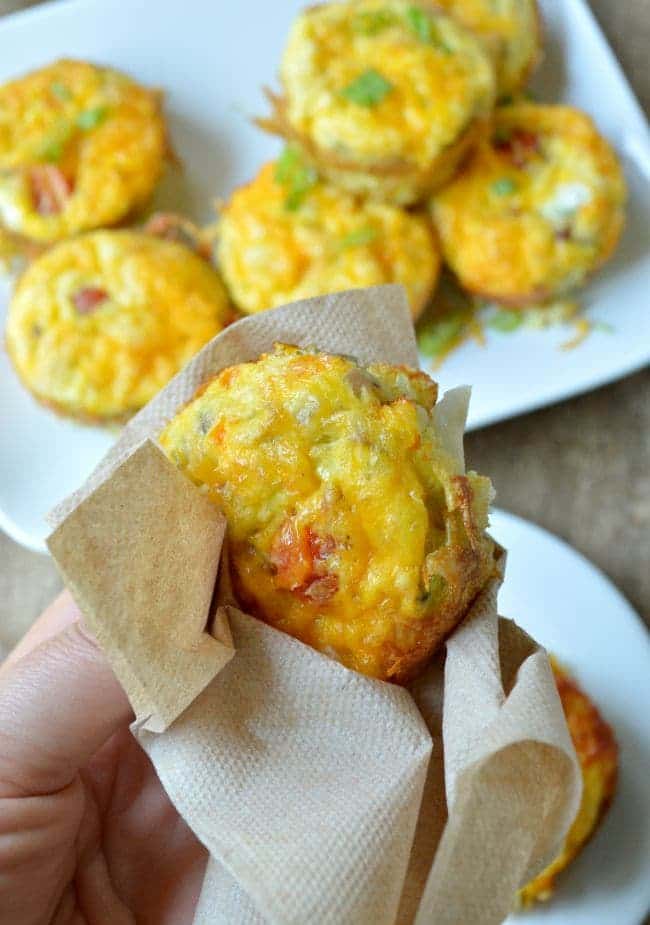 So I'm on kind of a breakfast kick lately. Which should actually come as no surprise to you since I do not try to hide the fact that I am basically in love with breakfast. Pizza, burgers, tacos, cake, and bourbon are all acceptable. Anything goes in the morning! Especially if you #putaneggonit
Earlier this week we made Hawaiian Overnight Oats because sometimes mornings are cah-rayzayyy. And today I have these Make Ahead Breakfast Bakes!
These are easy and totally customizable — you're gonna love 'em.
I peeled and then shredded a big baking potato with the help of a few of my favorite KitchenIQ tools (you can click to see my Potato Tool Review  and this V-Etched Container Grater that I use every day of my life), put 'em in a muffin cup, and then added a few of my favorite veggies, a little cheese, and some lightly beaten eggs.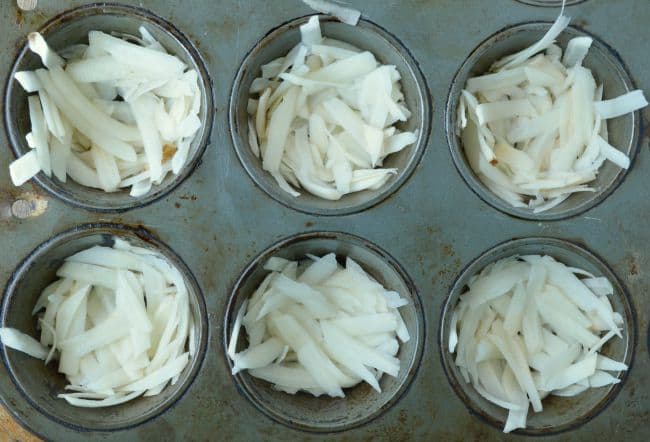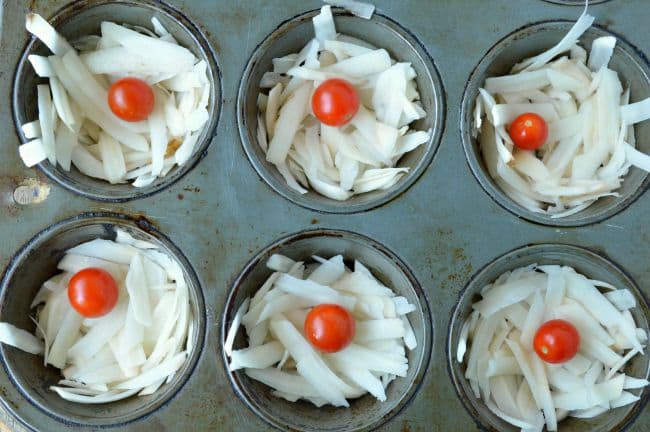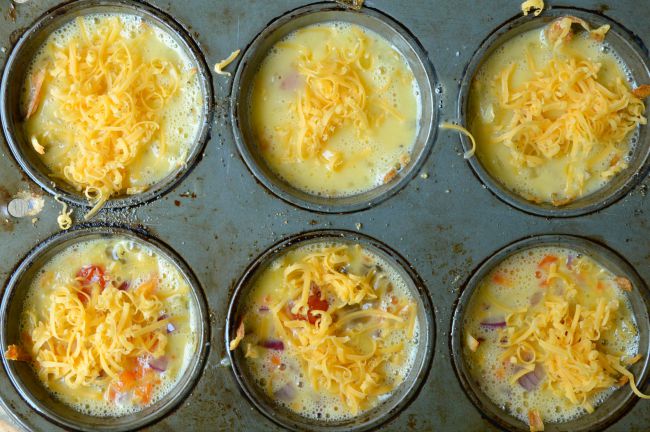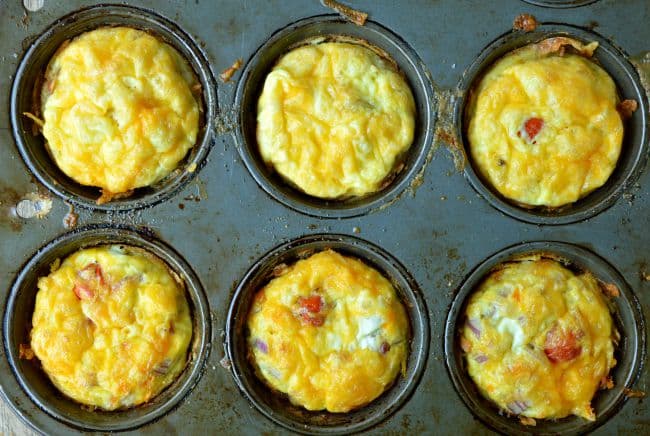 These things freeze well and microwave easy. Or they are great if you need to like… feed a soccer team at a 7 a.m. game or ward off hungry children at a sleepover.