These Make Ahead Breakfast Bakes are perfect for back to school! Little cups of shredded hash browns, baked eggs, and whatever add-ins you like!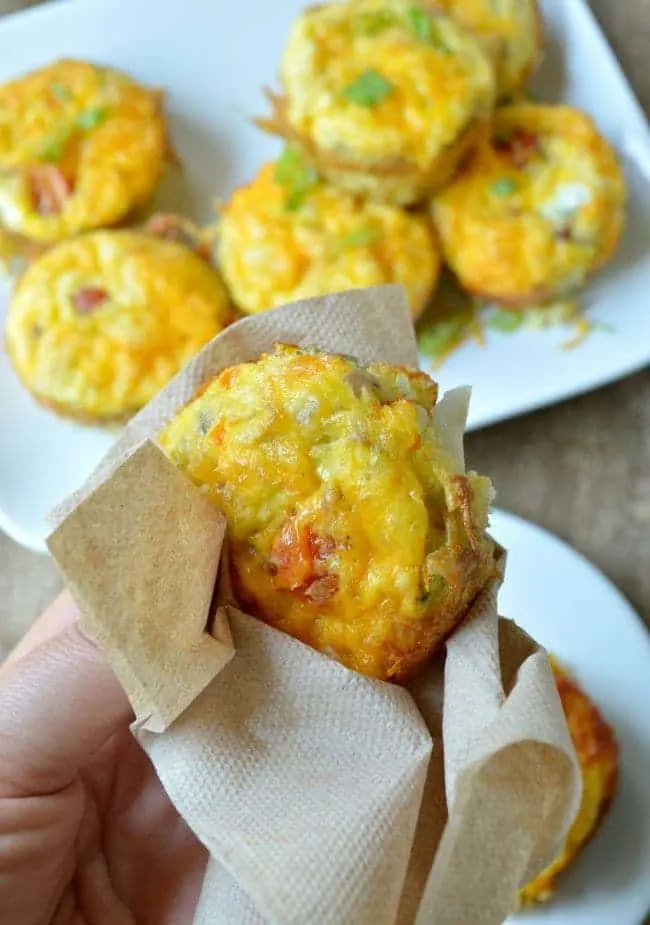 ***Update October 2017: This is the #2 most popular recipe on Sugar Dish Me for 2 years running! It's been pinned hundreds of thousands of times and there are loads of great reader suggestions in the comments.
If you have tried these and have feedback I'd love to hear from you! Flavor combos that turned out great, problems you might have run into, questions you have — it all helps me when I am working on new content for you!***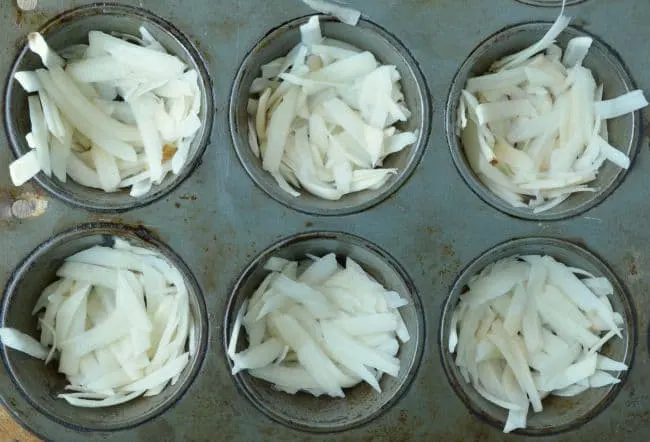 So I'm on kind of a breakfast kick lately. Which should actually come as no surprise to you since I do not try to hide the fact that I am basically in love with breakfast. Pizza, burgers, tacos, cake, and bourbon are all acceptable.
Anything goes in the morning! Especially if you #putaneggonit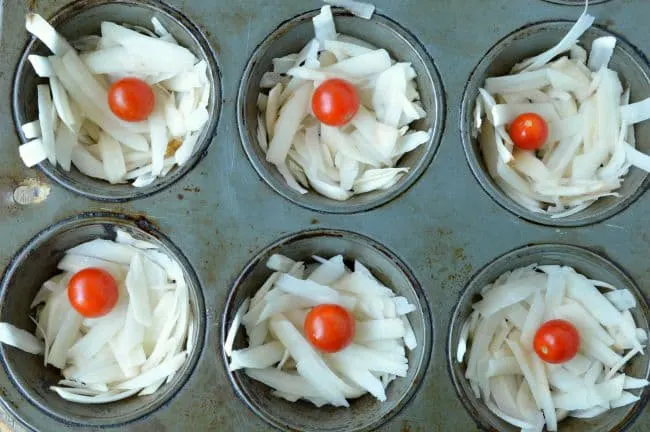 Earlier this week we made Hawaiian Overnight Oats because sometimes mornings are cah-rayzayyy. And today I have these Make Ahead Breakfast Bakes!
These are easy and totally customizable — you're gonna love 'em.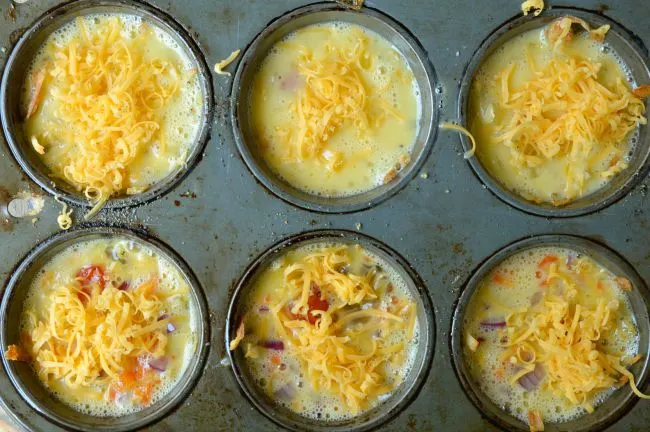 I peeled and then shredded a big baking potato with the help of a few of my favorite KitchenIQ tools (you can click to see my Potato Tool Review and this V-Etched Container Grater that I use every day of my life), put 'em in a muffin cup, and then added a few of my favorite veggies, a little cheese, and some lightly beaten eggs.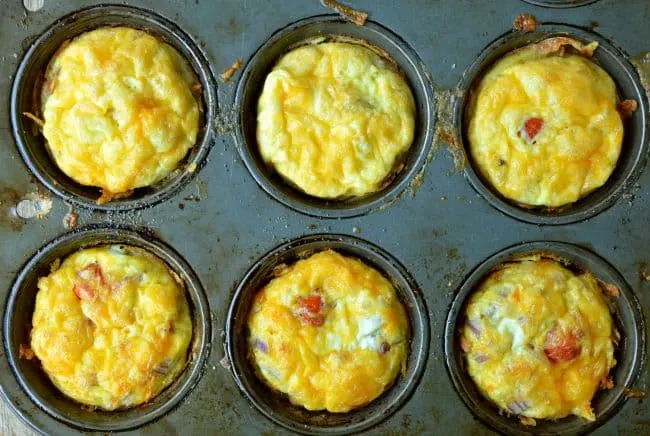 These things freeze well and microwave easily. Or they are great if you need to like… feed a soccer team at a 7 a.m. game or ward off hungry children at a sleepover.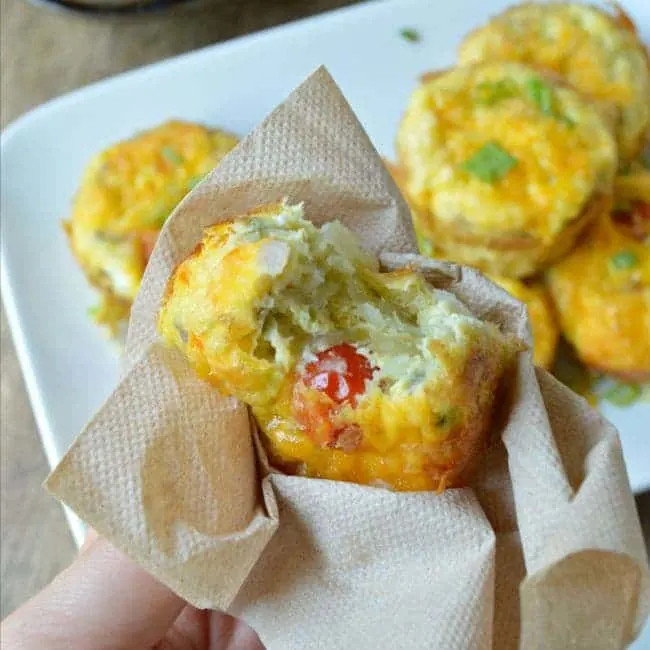 You can get really creative with the flavor profiles here, just like you can with any omelet or egg dish.
Instead of the tomato + pepper + onion + cheddar you could try…
diced tomato + onion + spinach + feta
broccoli + cheddar
bacon + spinach + cheddar jack
mushrooms + onions + baby swiss
ham + your favorite cheese
crumbled sausage and cheddar
What's in your Make-Ahead Breakfast Bake?!
Do you LOVE Easy Make Ahead Breakfasts? You can also try…
is also a Sugar Dish Me reader fave! If you love biscuits, bacon, and cheese this casserole is everything. It can be assembled and refrigerated overnight making it perfect for any early morning gathering.
Cheesy Hash Brown Breakfast Sliders
are a big win with teenage boys. And husbands. Also me.