French Toast with Warm Vanilla Bourbon Syrup… Big fat slices of French toast dipped in an eggy custard and then grilled. Topped with a simple warm vanilla bourbon syrup and powdered sugar this is one breakfast dish you won't soon forget!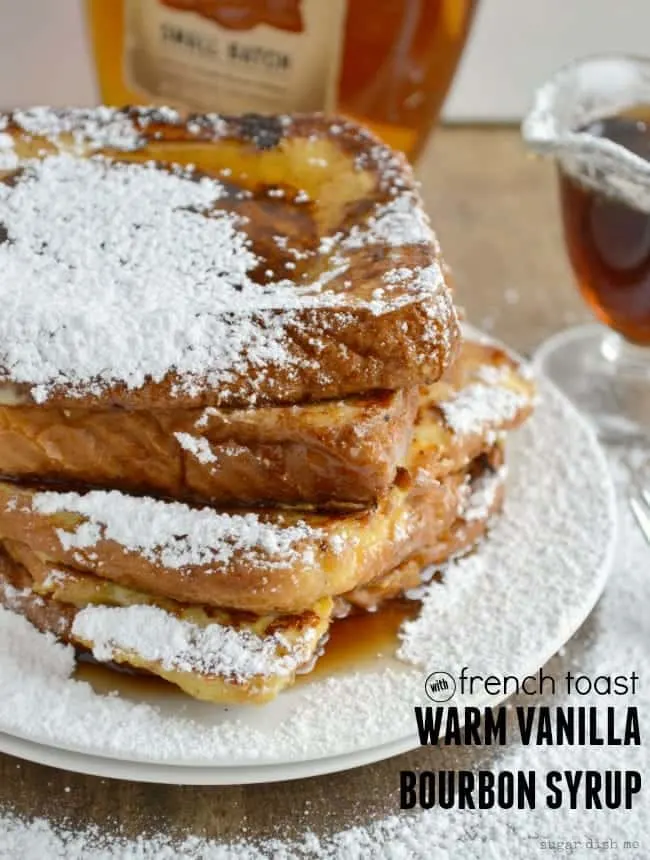 French Toast!!! This is one of those foods that for me feels like a special occasion. French Toast is not Monday food. French toast is lazy Saturday Sunday food.
And so I thought it was super appropriate for this lazy Saturday that marks the first full day of our spring break.
I have been a major slacker in the french toast department, sharing only one other recipe in 3 1/2 years. Bourbon Peach French Toast.
You can see that my french toast recipes have a trend.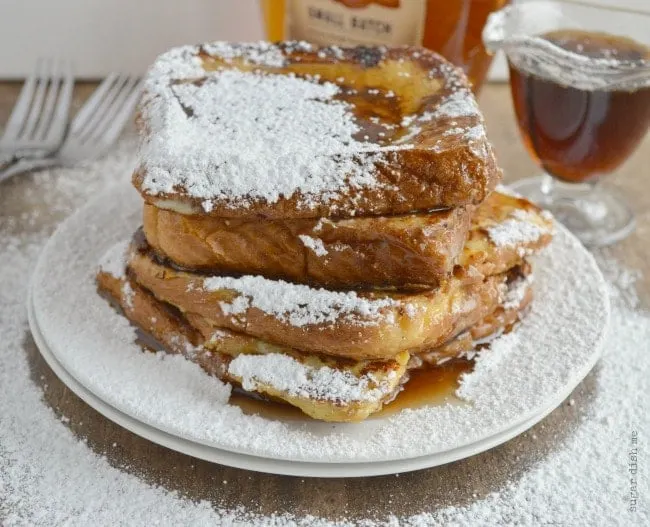 You can definitely leave the bourbon out, but if you're into in, with the vanilla and the sneaky butter I added to the syrup? Ohhhhhmahgahhh it is dreamy.
This is a breakfast that works super well as brunch, and can definitely double as dessert.
So let's talk French Toast secrets. It's really important to be particular about the bread you're using. And there's one super tip to making the MOST awesome French toast–I'm going to spell it out for you. Carry it with you forever and use it whenever possible.
Are you ready?
TEXAS TOAST.
You need Texas Toast to make amazing French toast. The big fat slices soak up the eggy custard like no other bread will. You have to grill them a little longer so it cooks through, but oh man is it ever worth it.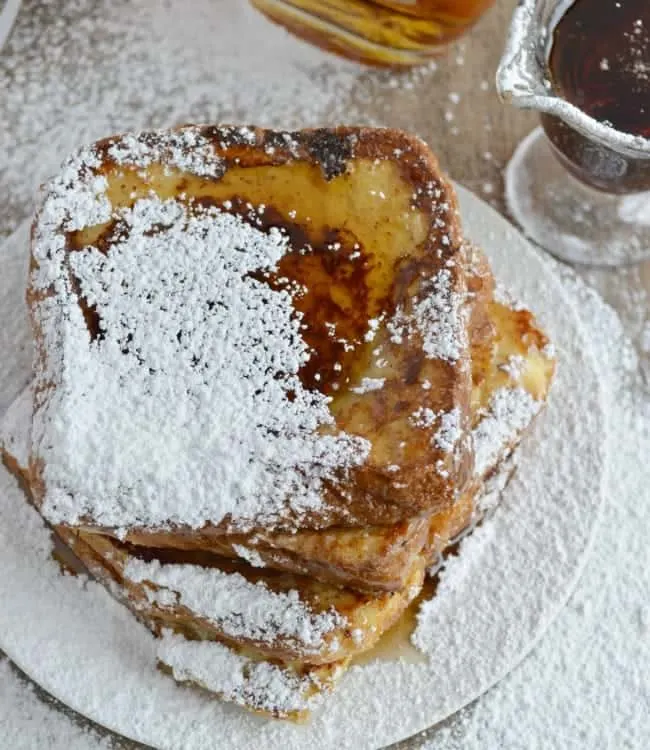 We should probably discuss the syrup, too, because it's actually my favorite part. THE BEST PART!! There are a few components — of course there's bourbon in Warm Vanilla Bourbon Syrup — but there's also butter. The butter is important for a couple of reasons. 1. BUTTER. Duh. But 2. with the butter IN the syrup you never have that weird butter puddle that doesn't extend to all the pieces in your stack of French Toast. Butter in the syrup gets the butter everywhere, evenly. And it's warm which just makes it that much better.