It doesn't get much more indulgent than Giant Cinnamon Rolls the size of your hand! You can make this coffee house favorite right at home! Let's learn how.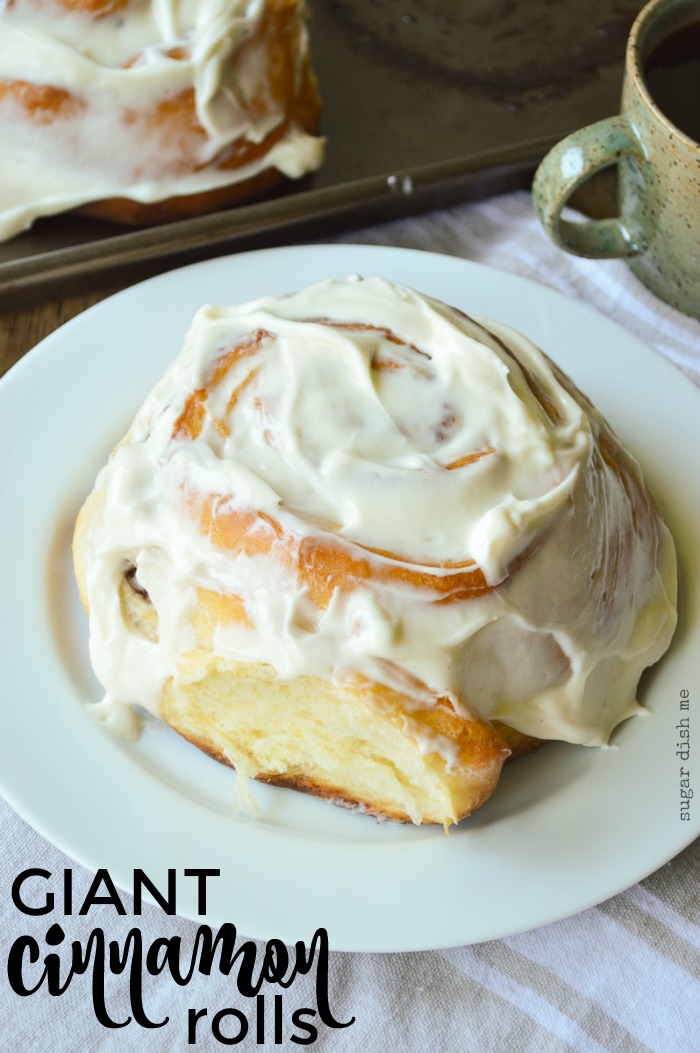 School started this week which means that there are actually a few hours a day where the house is QUIET. I took full advantage and jumped right into yeast bread baking.
There's this coffee house that I visit with a coworker when we just need a change of scenery and they are fab-o for a whole bunch of reasons. But their giant cinnamon rolls top the list. Whenever we go work there we share one, and then buy them all and take them home to loved ones because they are So. Dang. Good.
I have some cinnamon roll game of my own and have shared it with you before. It hasn't been that long since we made Croque Monsieur Rolls. Remember those? YEAHHH.
Also very popular are my Blackberry Sticky Buns.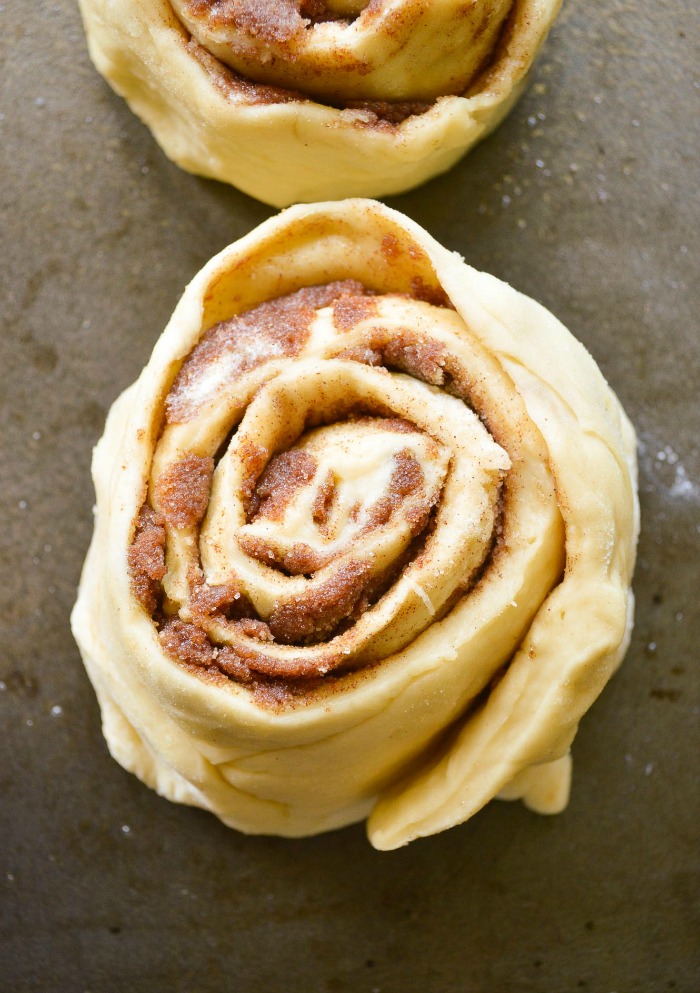 And here's my secret: The only things I change here are the frostings and the fillings. The dough is PERFECT. It's soft and sturdy at the same time. It can hold up to ham and cheese or blackberries or insane amounts of brown sugar and butter. So I knew this dough would also be perfect for GIANT Cinnamon Rolls.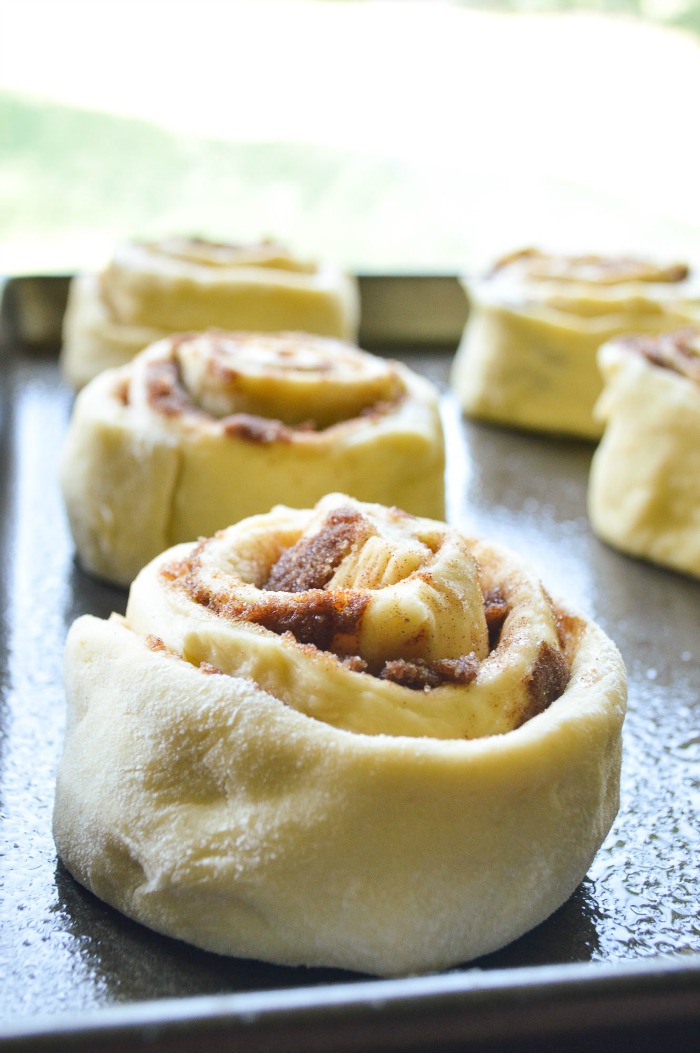 You can totally use this exact same recipe to make normal sized cinnamon rolls. Even the bake time remains the same. The difference is the WAY YOU ROLL.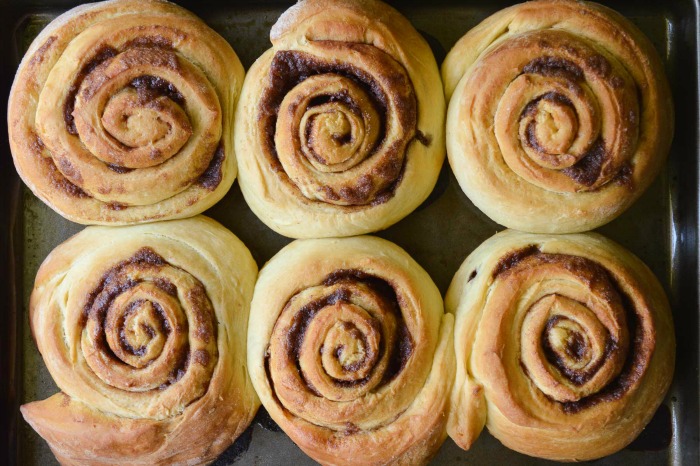 So for standard cinnamon rolls (or sticky buns or whatever), after the initial rise when you roll out the dough, you are going to make a rectangle, fill it, and roll the long side away from you. For giant cinnamon rolls, you are going to make a rectangle with the SHORT SIDE closest to you. Fill it, and then roll it away.
You'll have a short, fat roll of filled dough that you will then cut into just 6 pieces.
These Giant Cinnamon Rolls are no freaking joke.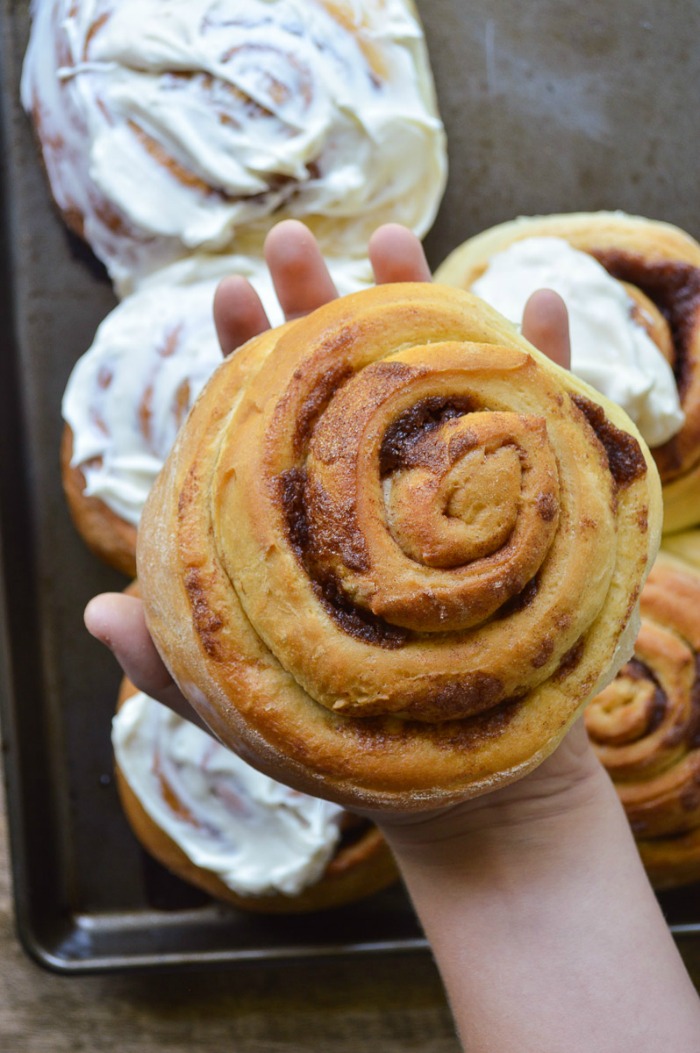 The frosting has one little thing that's different from other breakfast bun type frostings I have made in the past and that's the addition of almond extract. That's a tip straight from the coffee shop lady. Don't skip it.
If you are curious about the addition of corn syrup, know that it gives your frosting a perfect hint of shine and adds some extra spreadability. Sweet and pretty is how I like my frosting. Light corn syrup will get you there.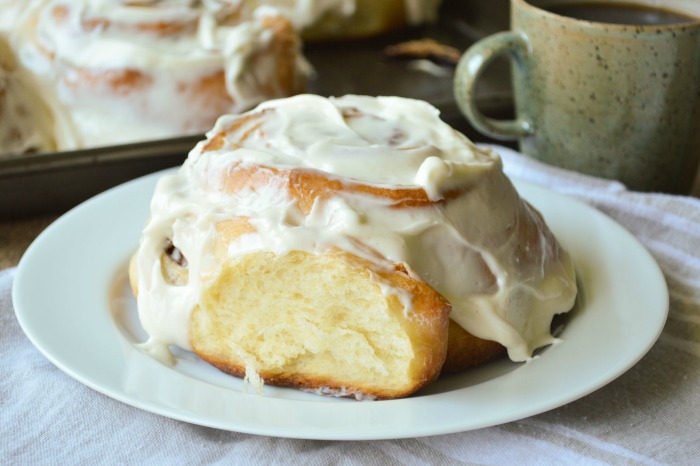 If you love coffee house favorites, you should also check out this Cranberry Orange Scones Recipe.