These Croque Monsieur Rolls are savory and amazing! Stuffed with ham and Gouda, topped with a buttery poppy seed dressing, and sure to impress all your brunch guests.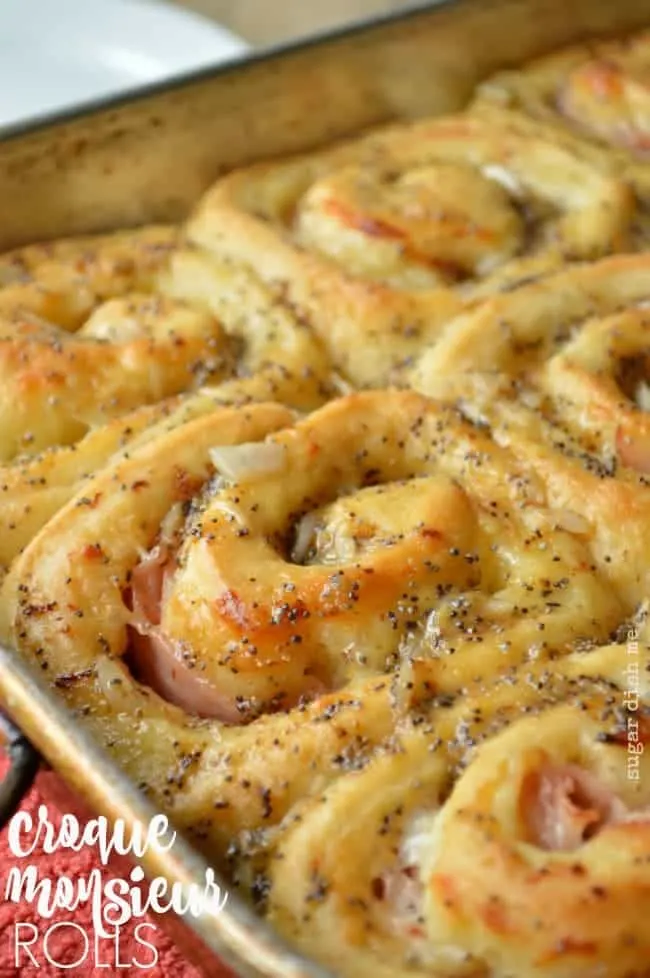 You guyyyyyssss. I made the best brunch EVER. Croque Monsieur Rolls. I'm gonna cut straight to the carb-loving chase here. These rolls are ALL ABOUT the dough. The dough that yields super tender bread that is somewhere in between the inside of a croissant and a beautiful loaf of brioche.
The first time I made this dough was for my Blackberry Sticky Buns and I knew it would be the perfect backdrop for sliced ham and smoky cheese.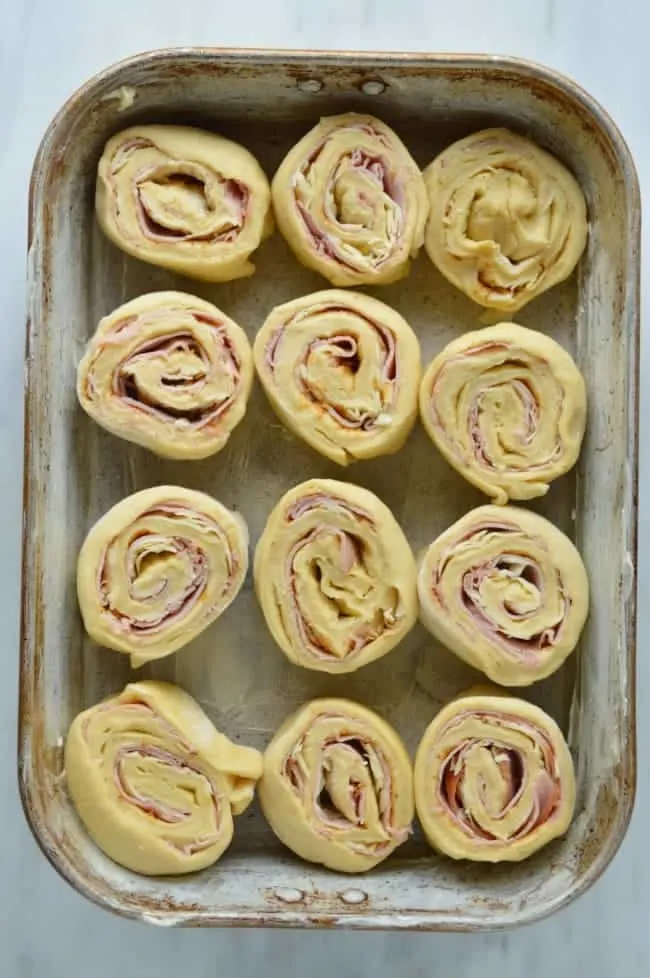 The dough is a tiny bit time consuming, mostly because it's a traditional yeasted dough, so the beauty of the finished product is all in the rise (and the butter). But if you have the time to wait it out I promise it will be sooooooo worth it. If you aren't familiar with croque monsieurs in general, know that it is basically the most indulgent grilled ham and cheese sandwich you'll ever find.
All croque monsieur recipes share a few key characteristics – a thin layer of ham, smoky delicious Gruyere cheese, butter, and a bit of dijon mustard. These Croque Monsieur Rolls have all the crucial elements.
That perfect dough is brushed with dijon mustard (yellow won't do, y'all), and then layered with thin slices of ham and a half pound of shredded Gruyere cheese. Rolled up and baked what you have is pretty perfect.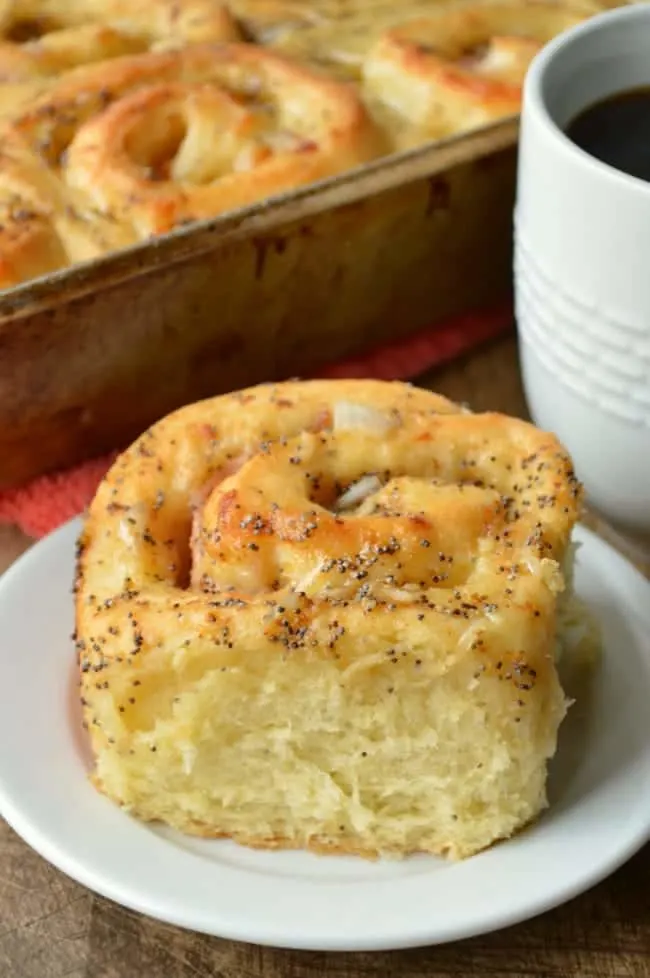 If you want to take it up to another level, make the buttery mustard dressing to brush over the baked rolls. I borrowed that dressing from these Baked Honey Mustard Ham Sandwiches that church ladies always bring to potluck dinners. It was the buttery dijon right decision.
Love a good Brunch? You should check these out: