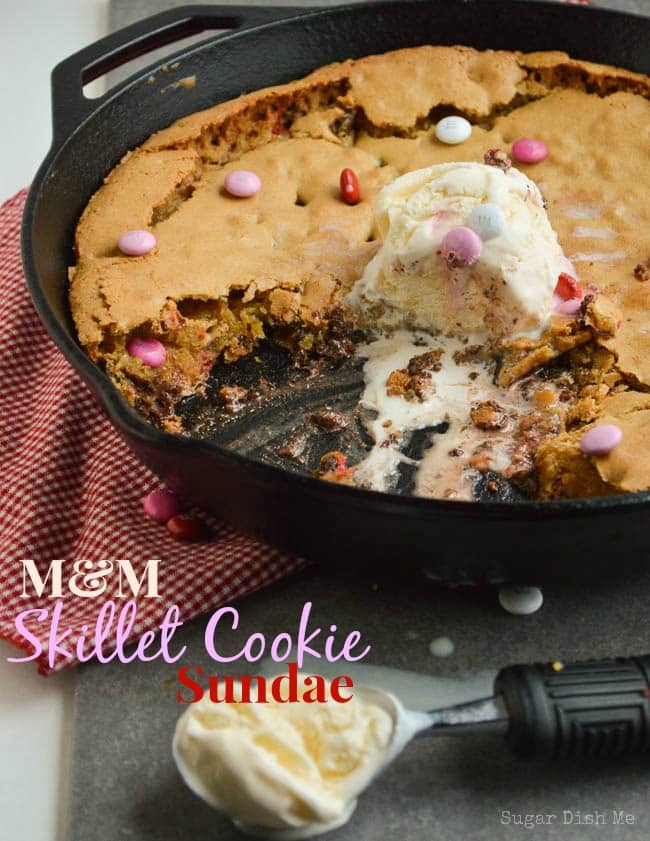 This was meant to be a post about simple sweet dessert for your sweethearts, or just for whoever is standing around your kitchen willing to dive into a giant pan filled with cookie, M & M's, and ice cream with spoons. But really it's a post about procrastination, something at which I am a T-total pro.
Every month I participate in the Leftovers Club with a handful of other bloggers (and you can too! if you click this link ). We swap baked goods and share the recipes and it's all good and well. I, being the professional procrastinator that I am, always wait until a day or two before I post the recipe here to actually ship my goodies. Normally it's no problem. And lots of people are just as procrastinatey as me so says the boxes that I get in the mail days after.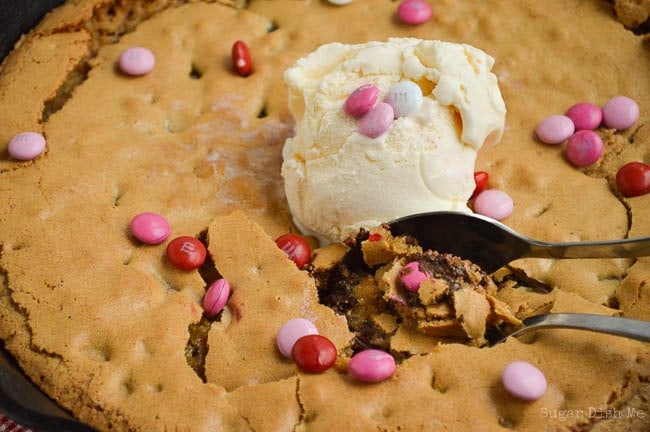 But this month I was paired with Charlotte, author of Pickle, and it's her first go-round with this group. She was sososo nice in her emails and sent me these Banana Bread Scones with Chocolate Chips and a Brown Butter Glaze that were INSANE. I got ONE out of the whole giant bag before my boys inhaled most of them and then Chad came home from work claiming to be "starving", even though I distinctly remember packing him 3 sandwiches in his giant box of lunch. They need to get their own baking club, gahhhh.
Anywho. I'd tested this recipe twice already and knew I was ready to rock. So I took my sweet ass time scheduling a package pickup.
And then… the sky fell. It really actually fell down in my front yard and ate the road[s]. Snow in the south and all of that. So nowwww I am a big 'ol Welcome Wagon jerkface that waited till the last second and now her friend is waiting a millennium for treats.
You might be a little confused — to clarify, I do not plan on mailing a skillet or ice cream (but that would be a neat trick, right?). This skillet cookie happiness makes really great blondie-like cookie bar things that are sort of like chocolate chip cookies to the 5th power. You could still get down to business with a bar and a big 'ol scoop of vanilla ice cream. Buuuuut. If you are making this at home and you know a couple people that could get down with a big skillet cookie and some ice cream plus M & M's, slam that baby on the table still warm, grab your spoon and go!
P.S. If you are a germophobe this is probably not the dessert-eating method for you. I grew up in a big family and we accidentally mix up our glasses at every holiday function. #truestory

M & M Skillet Cookie Sundae
Chocolate chip cookie blondie batter loaded with M & M's is baked in a cast iron skillet and then covered in vanilla ice cream.
Serves:
a big skillet sundae or 9 bars
Ingredients
¼ cup unsalted butter, softened
1 cup packed light brown sugar
½ cup granulated sugar
2 eggs
1 teaspoon vanilla extract
1 cup all purpose flur
1½ teaspoons baking powder
½ teaspoon salt
1 cup semi-sweet chocolate chips
1 cup M & M's (plus more for serving)
vanilla ice cream to top the skillet with when serving
Instructions
Preheat the oven to 350 and butter a 9" cast iron skillet. If you are making bars a 9 X 9 square pan is perfect.
Cream together the butter and sugars in a large bowl. Add the eggs one at a time, then add the vanilla. Mix until smooth.
Dump the flour, baking powder and salt on top of the wet mixture. Mix until just combined, scraping down the sides once.
Stir in the chocolate chips and M & M's. Spread the batter evenly in the prepared pan and bake for 30 minutes.
Let the skillet cool for a just a minute, top with the ice cream and more M & M's.
EAT.
Recipe adapted from Blonde Brownies in the Reader's Digest Taste of Home Baking Classics book