A cookie recipe so good it is rumored to garner marriage proposals! I can't confirm that, but I can vouch that these Marry Me Cookies with White Chocolate and Macadamia Nuts are one of the best cookies I've ever made!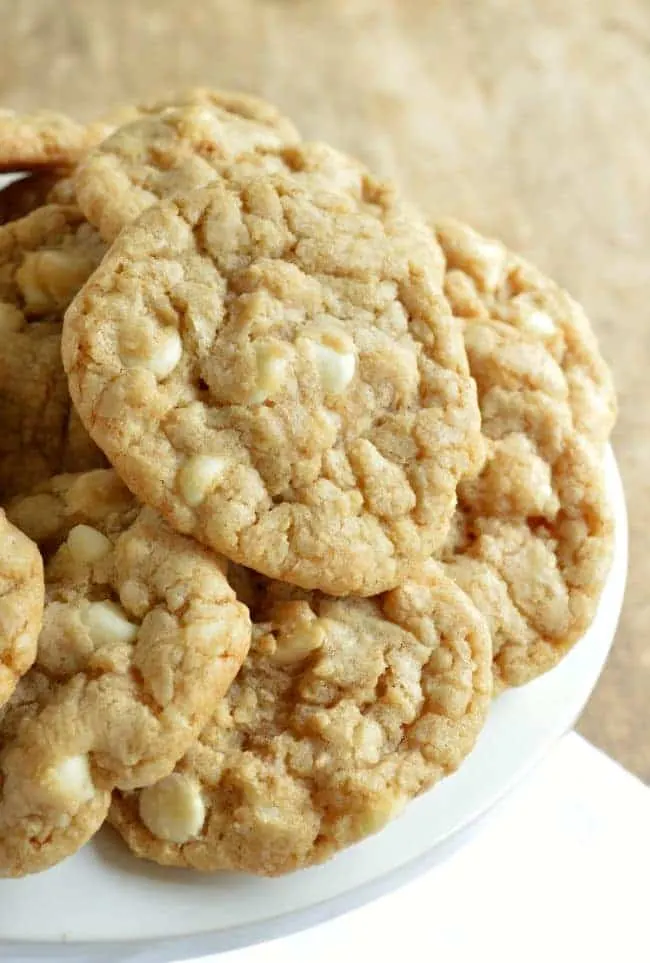 UPDATE: I originally published this recipe on September 23, 2015. On October 25, 2015, Chad and I got engaged. So I'm not guaranteeing that these cookies will work miracles, but I AM saying it couldn't hurt to make them.
I found this recipe for "I Want to Marry You Cookies" awhile back. But that is a LOFTY title. The name intrigued me though, so I made them without telling anyone what they were called. It was like a social experiment.
I'm here today to report the results.
Marry Me Cookies *might* live up to their name.
Before you freak out, these cookies did not yield a marriage proposal. (UPDATE: THEY DID!!!)
They DID keep Chad and the boys on a revolving kitchen-cookie door though. Also Chad called me from work to ask me what kind of cookies these were. For the sake of my social experiment, I lied and called them Chewy White Chocolate Oat Cookies or something.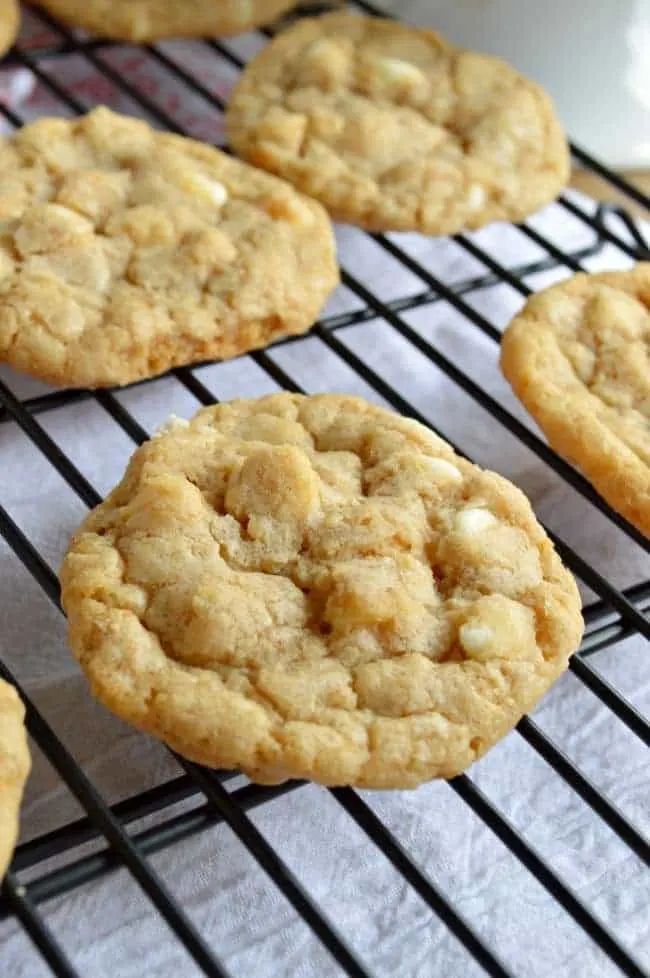 The texture is PERFECT. The oats are noticeable but not in like an oatmeal cookie kind of way. The original recipe was written with both semi-sweet chocolate chips AND white chocolate chips. Oh — and pecans instead of macadamia nuts. I tried them that way, too.
Still no marriage proposal (That's obsolete! We are getting married on October 16, 2016!) , but a damn good cookie.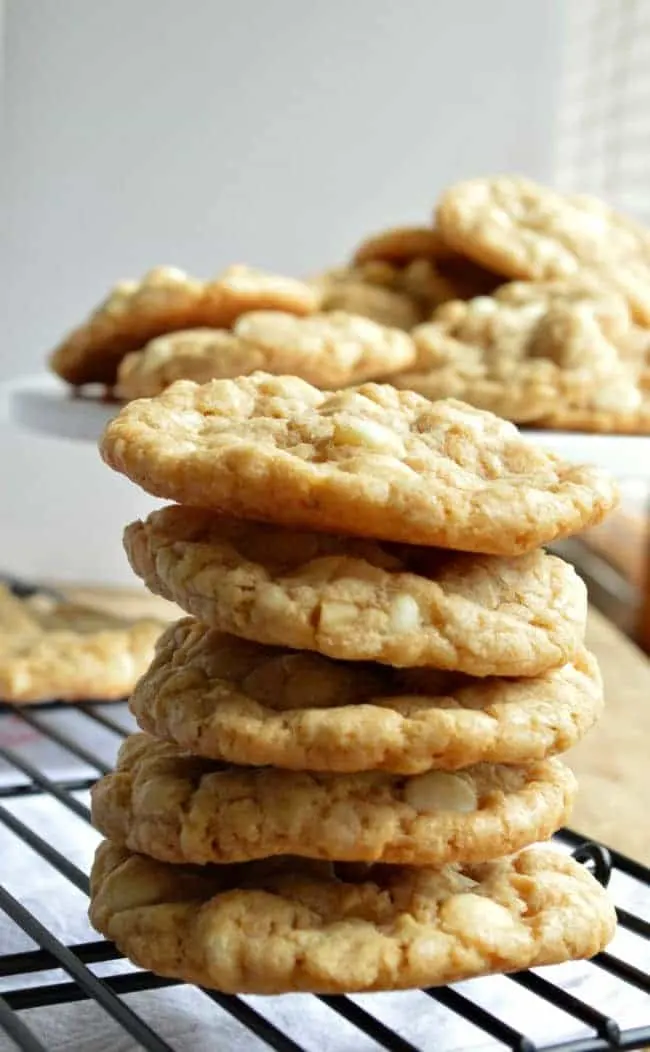 So here's my verdict: the way to a man's heart is totally through his stomach. But cookies do not yield bling at this juncture (except they kind of do). They HAVE sufficiently distracted all 3 of the men in my house – 2 small and 1 big – from the fact that we are fostering yet another dog. That makes 5. More on that later, but in my opinion, saving a life is worth making ALL the cookies.
Marry Me Cookies with White Chocolate and Macadamia Nuts
Soft, chewy cookies, so good they are supposed to garner marriage proposals! Note: marriage proposals are not guaranteed. Prep time includes 30 minutes for the dough to chill.
Ingredients
1 cup butter, melted
1 ¼ cups light brown sugar
½ cup granulated sugar
1 egg + 1 egg yolk
1 teaspoon vanilla extract
2 cups all purpose flour
1 cup old fashioned oats (quick oats will work in a pinch)
½ teaspoon baking soda
1 teaspoon kosher salt
¼ teaspoon ground cinnamon
2 cups white chocolate chips
1 cup coarsely chopped macadamia nuts
Instructions
Preheat the oven to 325. You can line a baking sheet with parchment paper for easy clean up, but an ungreased cookie sheet will work just fine.
Mix the melted butter and sugars together on medium speed. Add the egg, egg yolk, and vanilla, and mix until combined.
Add the flour, oats, baking soda, kosher salt, and cinnamon. Continue mixing on medium speed until the dough comes together. Scrape down the sides and bottom of the bowl. Mix in the white chocolate chips and macadamia nuts by hand.
Refrigerate the dough for 30 minutes.
Scoop out the dough by the rounded tablespoonful and roll into balls. Place them 2" apart on the prepared baking sheet.
Bake for 14-18 minutes.
Let the cookies cool for a few minutes before removing from the baking sheet to cool completely.