Two key ingredients plus chicken drumsticks and a slow cooker are all you need to make this insanely flavorful, tender chicken. Slow Cooker Honey Sriracha Drumsticks are a family favorite in our house and require only about 15 minutes of active time!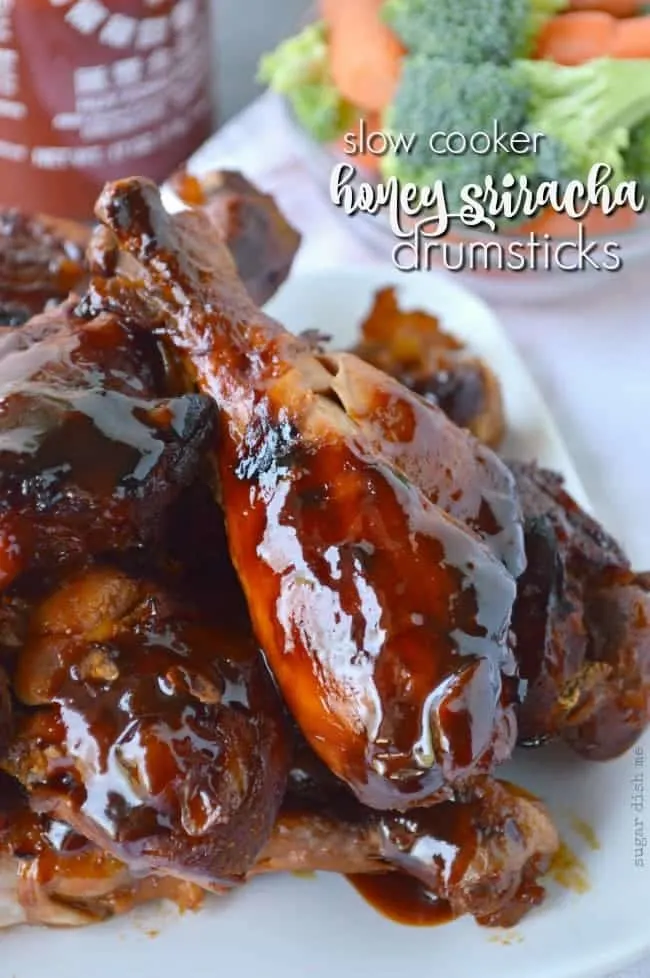 Where has the time gone?!!!
I feel like everything I write lately starts with that. Bust seriously though — where has the time gone? I feel like I am still getting over the fact that it's 2016 and am just now remembering to write down my dates correctly. Somewhere along the way, Valentine's Day, St. Patrick's Day, Easter, and spring break all flew past.
Like… I'm going to blink and it's going to be 80 billion degrees and we will be in the throes of summer.
One more blink after that and it will be September and time for wedding!
So since it's super clear that I can't keep up with life – AT ALL – I am arming myself with all the easy recipes I can manage. plus it's been a pretty long while since we talked about dinner. These Slow Cooker Honey Sriracha Drumsticks are crazy easy. I served them with raw veggies and called it a meal.
The chicken is super sticky, hot, and sweet. It's also insanely tender. It totally falls apart.
Some Tips
you can also use this recipe for wings!
try it with boneless skinless chicken breast cut into 1″ pieces. Skip the oven finish and serve the chicken plus the honey sriracha sauce over fluffy steamed white rice and broccoli
go for bone-in breasts and cook for just a tad longer (because the pieces are bigger); serve whole or shred for sandwiches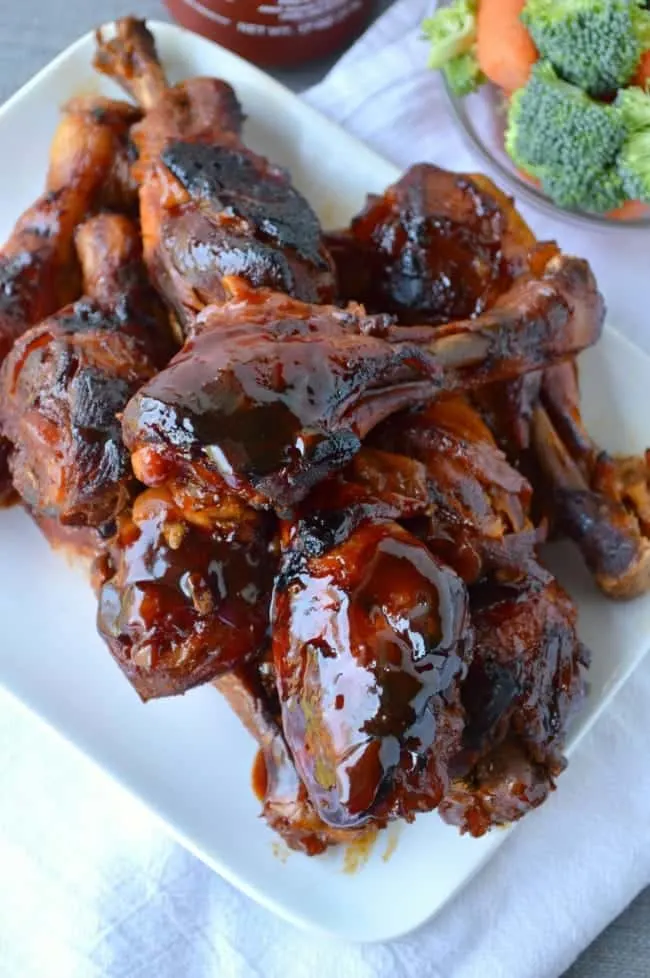 Slow Cooker Honey Sriracha Drumsticks
Ingredients
3 pounds of chicken drumsticks (skin on)
½ cup honey
¼ cup sriracha sauce (more to taste)
a squeeze of fresh lime juice (optional)
Instructions
Place your chicken in the slow cooker.
Whisk together the honey, sriracha sauce, and lime juice. Pour the liquid over the chicken and stir just a little to coat.
Place the lid on the slow cooker and cook for 4-6 hours on low or 2-4 hours on high.
Preheat the oven broiler and line a large baking sheet with foil. VERY CAREFULLY use two forks to lift the chicken from the slow cooker and line the pieces up on the baking sheet. (VERY carefully because the chicken is SO tender it will all fall right off the bone).
Spoon the sauce over the chicken and then broil for about 4 minutes. The sauce will thicken and get all sticky.
Other Recipes You Will FOR SURE Love…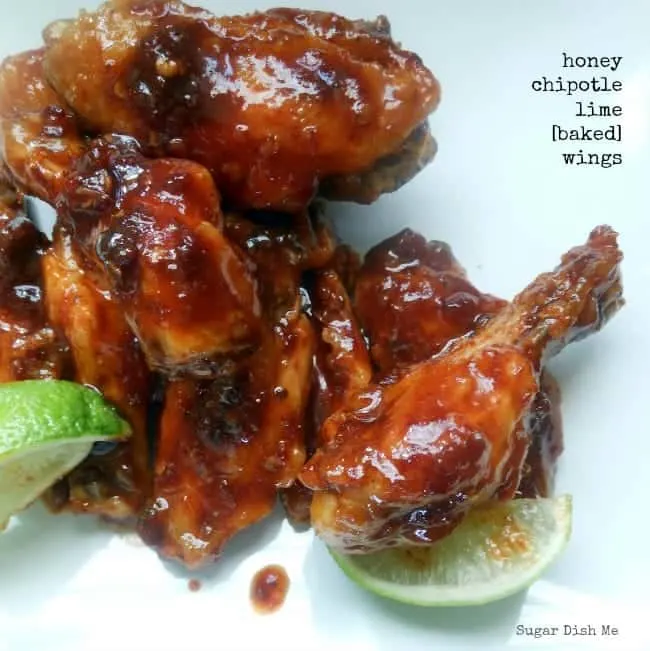 Honey Chipotle Lime Baked Wings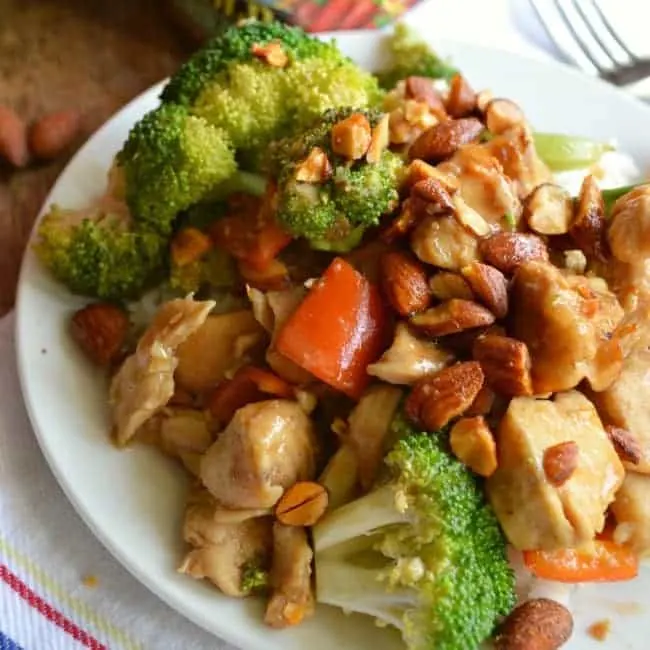 Slow Cooker Honey Sriracha Chicken Stir Fry