All of my favorite things about yeasted cinnamon roll dough, stuffed into a doughnut pan! These Cinnamon Roll Doughnuts are fat and fluffy and have a gorgeous cream cheese frosting you'll be adding to all your pastries from now on.
I have a MAJOR weakness for coffee-house style baked goods. Big, fat, fluffy, over-sized pillows of baked goodness. YES. These Cinnamon Roll Doughnuts are exactly that. They are the kind of impressive treat you'd happily shell out $4.95 for at your neighborhood cafe.
I based this recipe on my Blackberry Sticky Buns recipe that always takes off this time of year. It's based on a Cooks Illustrated article I read a zillion years ago, which basically assures THE BEST brioche dough imaginable. I used the same dough base some time ago to make what I call Sweetheart Rolls. They are orange-scented, and filled with cream cheese and strawberries. It's good stuff, ya'll. BUT. With these cinnamon roll donuts, I went a different direction with the filling and then used the technique from my favorite Apple Walnut Danish recipe. That post has a step by step tutorial with photos if you start on these donuts and aren't sure how to twist.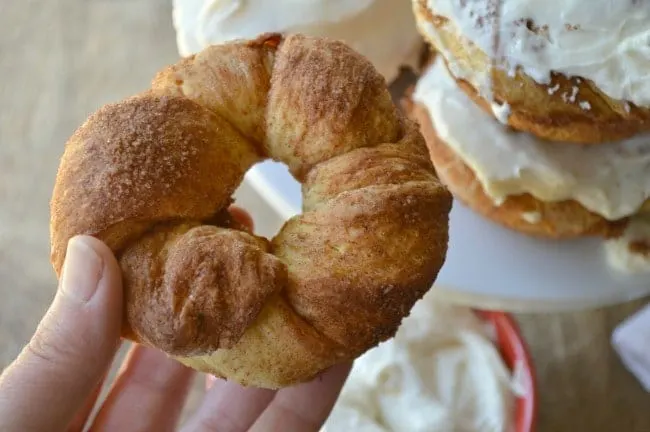 I baked the twisted rolls in two standard donut pans. I considered going full-fried-donut with this one for a minute — like I was almost there.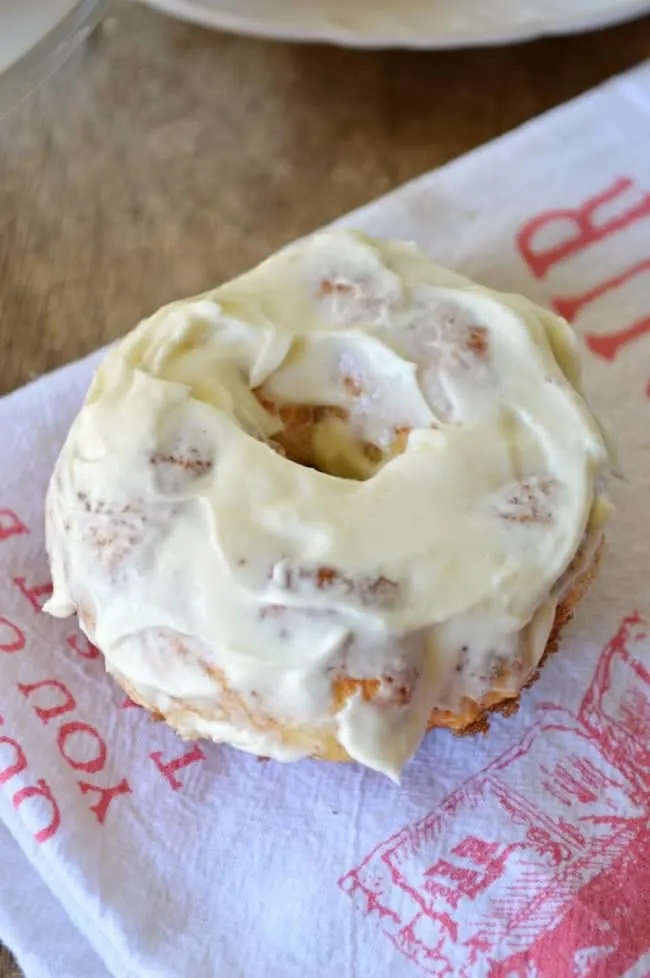 But if you read here on a regular basis, then you know that it has only been about a week since I very nearly caught my kitchen on fire while all my dogs barked at me. I was looking forward to eating doughnuts and having no fire alarms in my future.
If you decide to fry things up, PLEASE TELL ME ALL ABOUT IT. That said though, a donut pan will totally suffice. Bake 'em up and frost away!