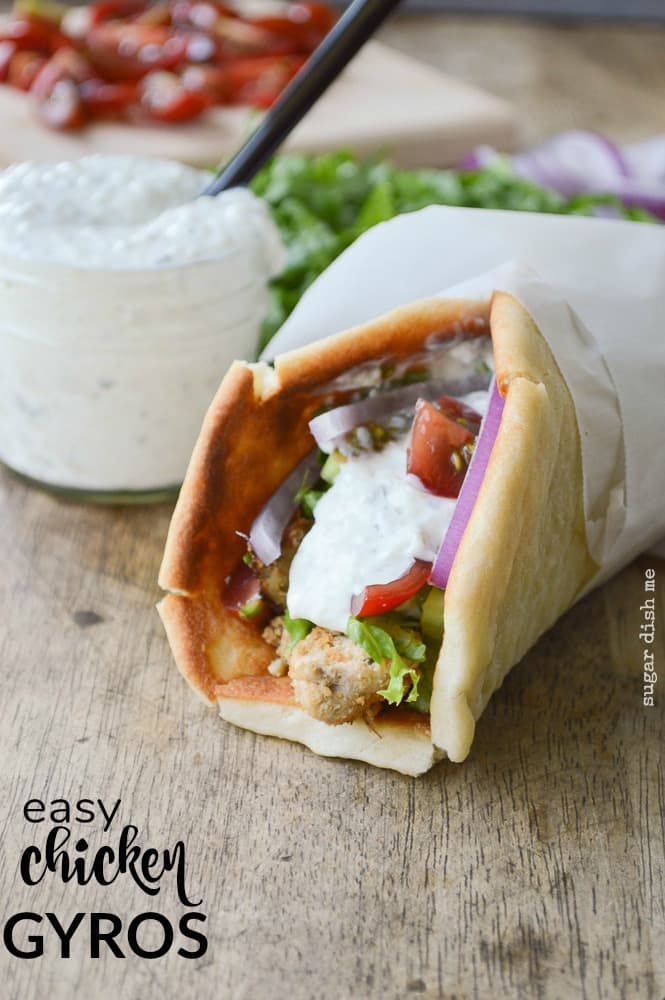 This post is olllllld. From February 2012. So it got a makeover in August 2017. Updated photos, some new recipe notes and links to relevant things, but the same basic, totally tasty recipe. Enjoy!
This week marked the beginning of spring soccer for my little guy. My professional mama opinion is that he is in for a whole new ball game. His last experience with team sports was with a local church sponsored league. The way they championed good sportsmanship and teamwork was commendable. The way they made up rules and fell a little short on teaching skills… not so much. So this season I actually managed to make the deadline (a total miracle–I've missed it two years in a row #bestmomever) to sign him up for spring soccer with a "real" league.
Watching him at his first practice was an hour long roller coaster of emotions. Chad and I huddled in the freezing cold wind on the sidelines watching Evan's every move. He ran a lap no problem. Stopped the ball like a champ and passed it to a friend without missing a beat. We were feeling good, man. Piece of soccer cake. But then my dude went to dribble the ball around the cones… and fell down. I'm talking full on face plant. No!!!!
If that were me I would have crawled under a rock and died.
My kid got up and kept right on going.
His perseverance made me proud. And if we are keeping it real, my guy is gonna need that kinda heart this season cause these kids he is playing with are good.
Our last soccer team was an adorable bunch of misfits. We had one little girl that was determined she would never ever get her uniform dirty. This meant that running was out of the question. She had a pony-tailed friend that really liked picking flowers. There was the little boy that always managed to run in the wrong direction, and another that spent a fair amount of time picking his nose.
This season we are gonna see how it goes. I am sure he will learn a lot, and as long as he keeps getting up, I think he'll do just fine. I was definitely more worried than him.
So anyway, spring sports introduces a whole new level of OMG-CAN-WE-GET-SOME-MORE-HOURS-PLEASE into our lives. On practice days dinner has to be light, filling, and fast. And sometimes portable. So Easy Chicken Gyros are happening here.
Some Tips:
marinate the chicken the night before. It's super fast to brown the chicken and throw these together
definitely make the tzatziki the night before so you get all the flavor
you can easily swap the chicken out for very thinly sliced lamb
store bought pitas are the fast way to go, but making your own pita bread is super tasty
Tzatziki sauce is one of my favorite things everrrrr. The longer this sits the better it tastes, so if you have time make this ahead. If you're not into cooking, just make the sauce, find a stack of pita, and GO TO TOWN.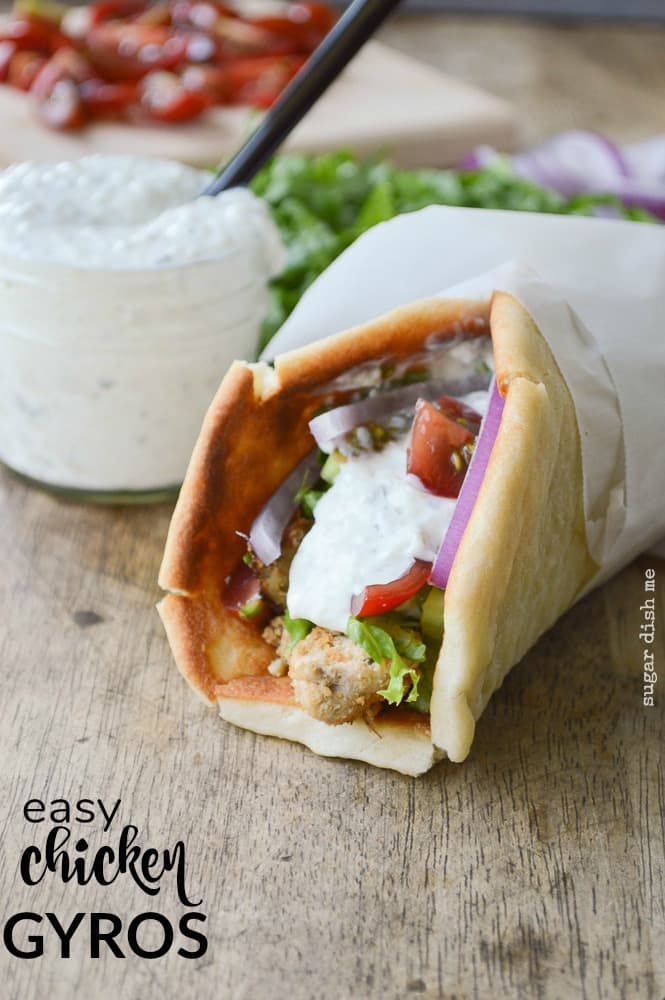 Yield:

4
Easy Chicken Gyros
Easy Chicken Gyros are a fast and fresh weeknight meal! Marinate the chicken and make the Tzatziki the night before to have dinner on the table lightning-quick!
Ingredients
1 1/2 pounds boneless skinless chicken breast, cut into strips about an inch wide
3 cloves of garlic, minced and divided (2 for the chicken marinade, 1 for the tzatziki sauce)
the juice of 1 lemon (save a squeeze for the tzatziki sauce)
2 teaspoons red wine vinegar
2 tablespoons extra virgin olive oil
1 cup plus 2 tablespoons plain Greek yogurt, divided (1 cup for the tzatziki sauce, 2 tablespoons for the marinade)
1 tablespoon dried oregano
salt and pepper to taste
1 cucumber, peeled and seeded, then grated and squeezed dry
1 teaspoon white wine vinegar
salt and black pepper to taste
about 8 pitas, diced tomatoes, thinly sliced red onions, and shredded lettuce
Instructions
In a medium sized bowl stir together 2/3 of the minced garlic, the lemon juice, 2 teaspoons red wine vinegar, 2 tablespoons of the olive oil, 2 tablespoons of the Greek yogurt, and 1 tablespoon of oregano.
Add salt and pepper to your taste and saturate the chicken pieces in the marinade. Cover and let it marinate for at least an hour or overnight.
In another bowl stir together the cucumber, the last 1/3 of the minced garlic, 1 cup of the Greek yogurt, 1 teaspoon of the white wine vinegar, a squeeze of the fresh lemon juice, a drizzle of the extra virgin olive oil and salt and pepper to taste.
Cover tightly and refrigerate the sauce for at least an hour or overnight.
When you are ready to eat, cook the chicken pieces in a hot skillet in a little olive oil on the stove, broil in the oven, or cook on the grill.
Layer the pita with the tzatziki sauce, cooked chicken, lettuce, tomatoes, and onions.
Other Easy Weeknight Meals…