This Sour Cream Chicken recipe is a new family favorite! Boneless skinless chicken is covered in a seasoned sour cream and topped with crushed buttery Ritz crackers. It comes together fast and is sure to make weeknight meal planning a cinch!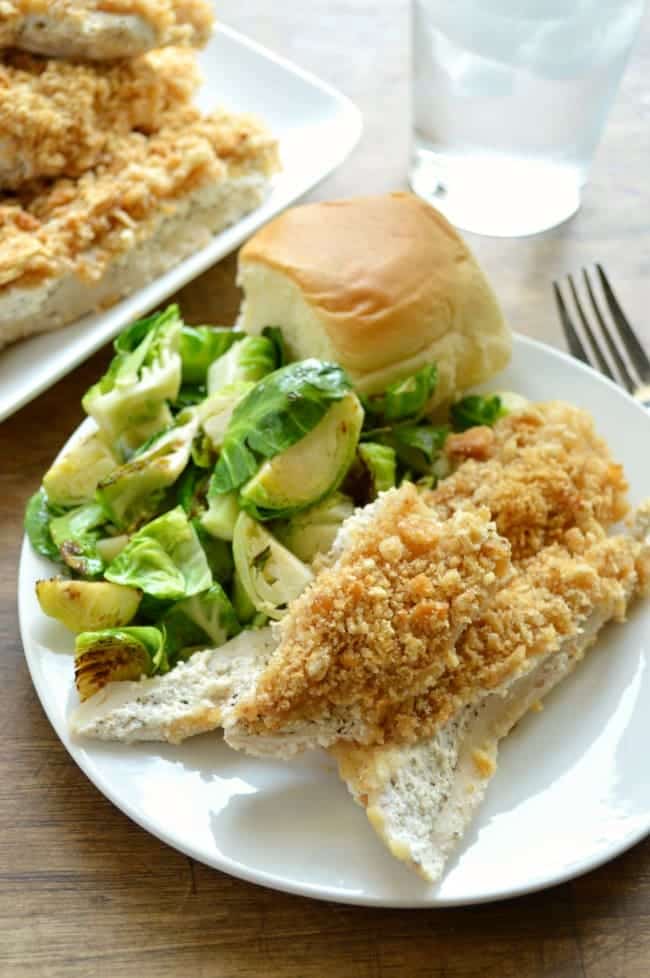 A couple of weeks ago I stopped by the drug store to grab face wash or mascara or something, and I noticed right away that the seasonal items in the middle of the store no longer consist of foam pool noodles, goggles, and citronella.
The middle of the drug store is FULL OF SCHOOL SUPPLIES!
So I came right home to tell Andrew about the piles of notebooks, loose leaf paper, colored pencils, and Crayola crayons.
This was his response: "Uhhhhhhhhhhhhhhhhhhhhhhhhhhhhhhhhhhhhhhhhhhhhhhhhhhhhhhhhhhhhhhhhhhhhhhh."
And then he stomped into his room without bending his knees like Frankenstein and face-planted into the bed.
I don't know what his problem is. School is exciting!
School means my kids have to read BOOKS. And get out of bed in the morning! It means they have to go to bed at 10 p.m.
IT MEANS I GET THE T.V. BACK.
Priorities, you guys.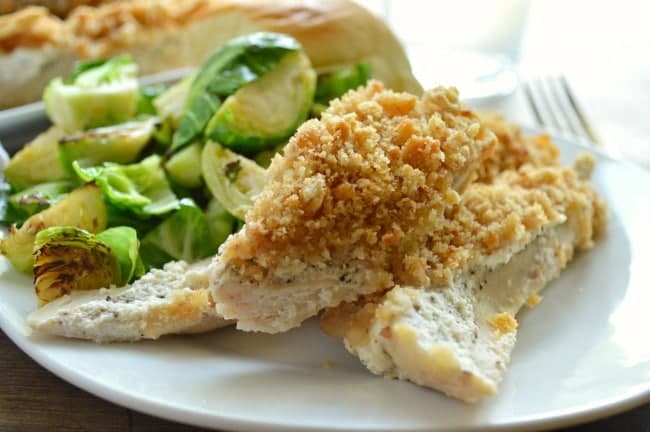 So anyway, with school around the corner I thought it was high time we started pulling together some actual dinner recipes. Soon, smoking ribs on the deck until 8 at night is going to be a logistical impossibility. And while that is definitely sort of sad, I am also looking forward to schedules. Sitting at the dinner table. Crunchy fall leaves. The Walking Dead.
I'm getting ahead of myself.
Sour Cream Chicken is a super simple weeknight meal. Seasoned sour cream is spread over boneless skinless chicken, and then topped with buttery crunchy crushed Ritz crackers. With a salad or some veggies this will easily become part of your dinner rotation.