Spinach and Feta Scones are made with fresh sauteed spinach and crumbly feta cheese for a savory treat with a tender crumb.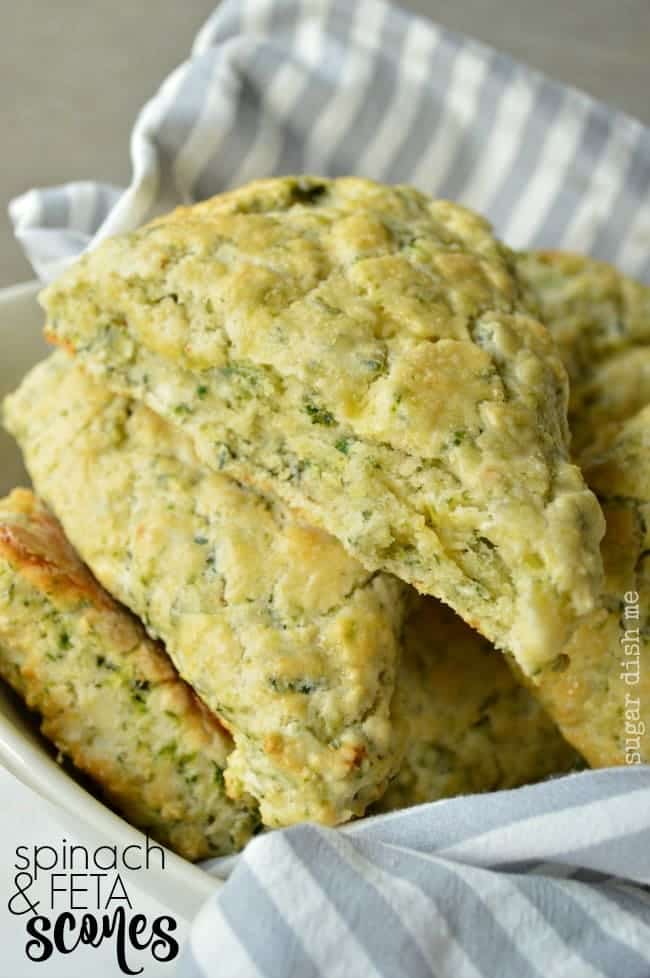 Oh hey, scones. It's been awhile!
I get a little carried away with brunch recipes in the spring. Those Croque Monsieur Rolls jump-started things and now we have Spinach and Feta Scones.
This is a basic recipe that I use often, changing the add-ins up depending on my mood. There are a few really crucial tricks to making awesome scones, and they are the same tricks we use for making awesome biscuits (like these Apple Biscuits with Honey Butter Glaze).
COLD INGREDIENTS. Work the dough as little as possible.
It's really not more complicated than that.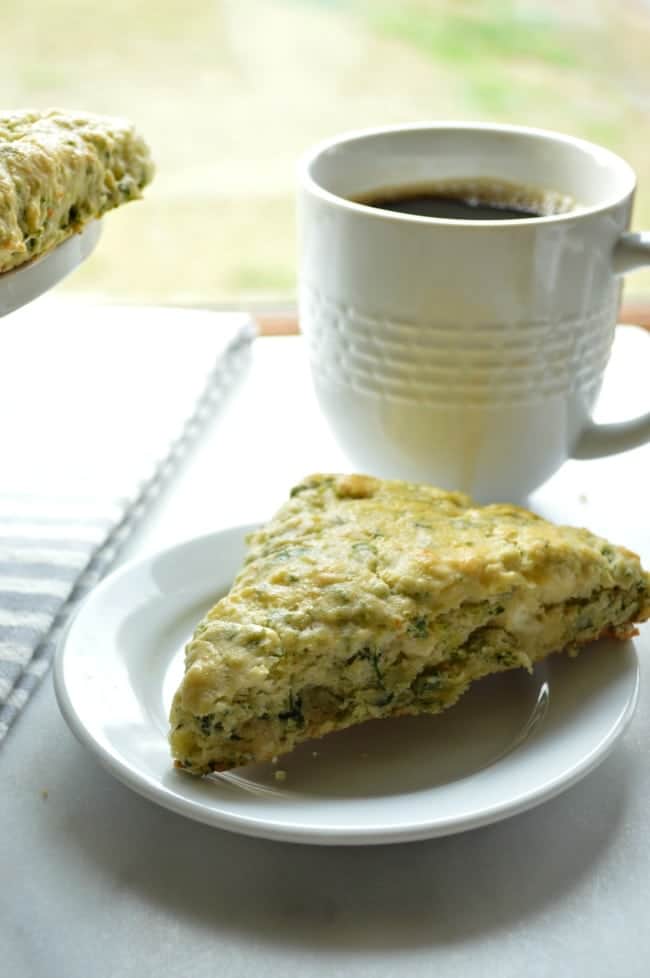 Cold ingredients and only working the dough until the ingredients just come together yields tender, flaky buttery scones. That's a skill you can take to the bank. Seriously — being the person that knows how to turn these out has never let me down.
I used to sell these scones to a local coffee shop here where I live, and I still get requests for them (note: if you tote these to the hair salon for your 9 am appointment they WILL offer you mimosas).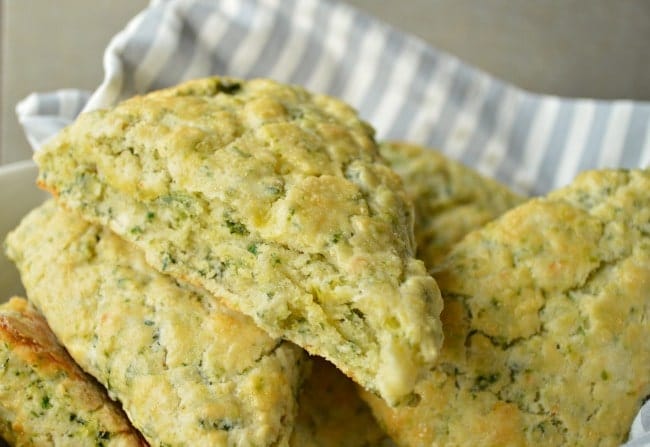 The spinach is sauteed ahead of time and then chopped so you don't end up with strings of spinach between your teeth. The feta is worked into the flour with the butter so you get a little bit of salty, creamy cheese in every bite.
I really prefer these served warm, but they keep at room temperature for a couple of days. They are perfect with coffee and if you are looking for things to pass around the brunch table, they are pretty freaking perfect. Sometimes I make them small like with these Spring Onion Scones with Cheddar and Bacon Butter. Either way – you'll totally love 'em.
Love Scones? You should also try…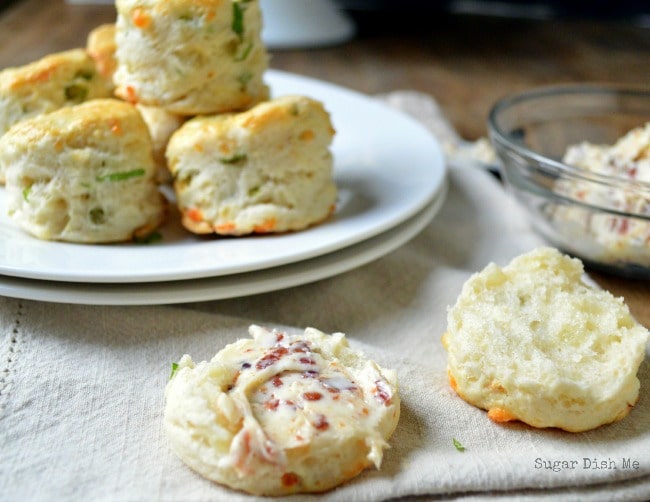 Spring Onion Scones with Cheddar and Bacon Butter