Cinnamon Raisin Bread Pancakes are warm, perfectly fluffy pancakes studded with plump raisins and topped with a Cinnamon Syrup that will knock your socks off. This is breakfast at its best!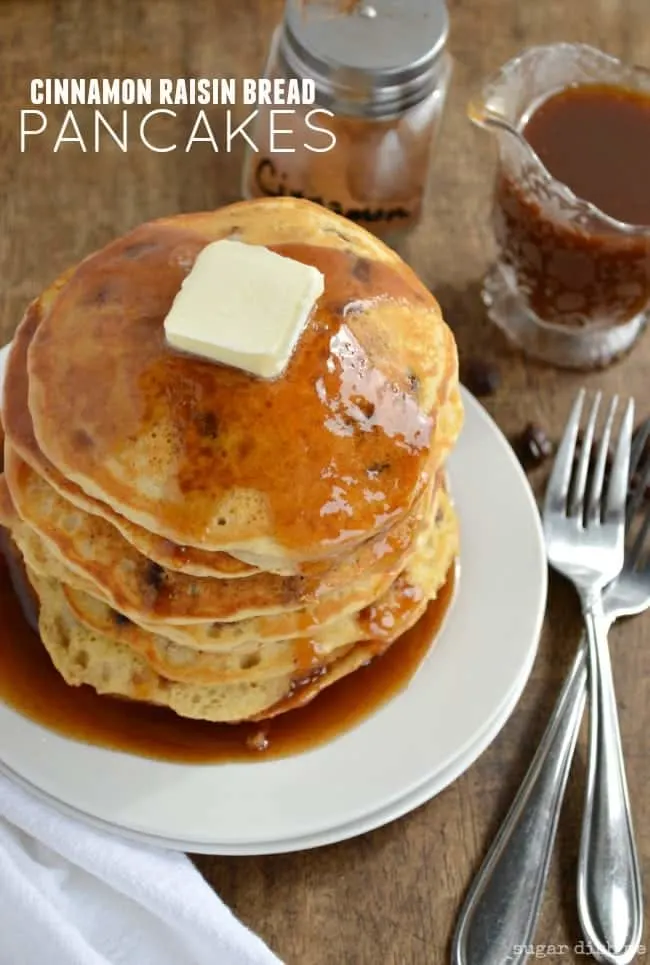 Cinnamon Raisin Bread Pancakes felt like a really great way to kick off Monday. It's been a long busy weekend over here and I haven't really had much use of my kitchen. I'm doing my best to keep it clean, but really it's just been a lot of exhausting construction and sandwiches when we have a minute.
This morning the house is quiet (although everything is still exploded and I only have half a floor) and I am looking at these photos craving a giant home cooked stack of pancakes.
A couple of months ago I got THE MOST FUN COOKBOOK to review. It's ALL PANCAKES. 70 recipes for pancakes plus some peanut butter maple syrup that has been calling my name for weeks. The book was written by Karly Campbell – one of my favorite food bloggers (who I also got to meet when I was at Disney World earlier this year!) who makes waffles with biscuit dough and puts bacon in the fried rice. I knew this book of pancakes was going to be fun and easy to cook from – and I was right! – but I was also surprised with deliciously creative things like Elvis Pancakes, Sweet Potato Latkes, and Cheesecake Pancakes.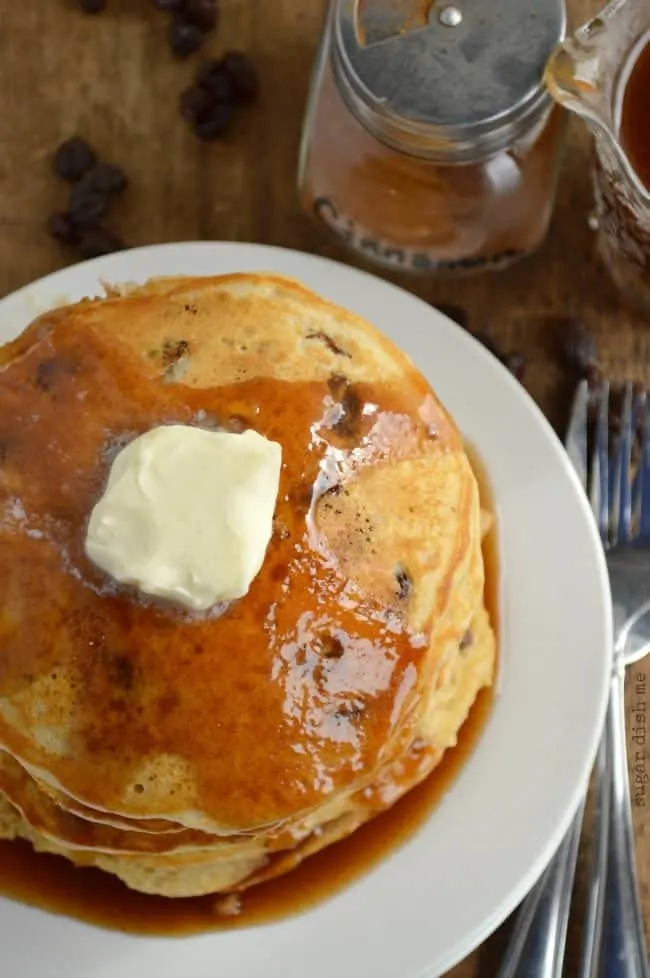 The book is called Stack Happy and I honestly had the hardest time picking which recipe to share with you.
I settled on these Cinnamon Raisin Bread Pancakes because my Zucchini Bread Pancakes definitely top my list of favorites; quick bread flavored pancakes are where it's at. What really sold me on this recipe though was the CINNAMON SYRUP!!! I expected the pancake batter to be cinnamon spiced, but it's not. The batter is fluffy and just slightly sweet, but all the cinnamon goodness resides in the buttery brown sugary syrup.
It.
Is.
Mind Blowing.
I will be adding it to all pancakes, ice cream, and pound cakes until further notice.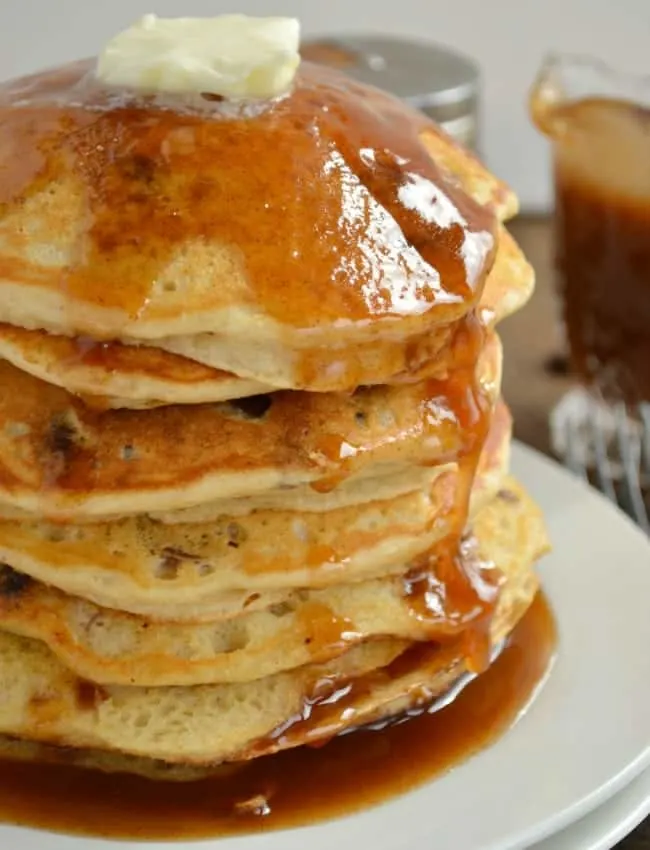 If you love pancakes Stack Happy is where it's at!
I'll be making more as soon as my kitchen gets put back together.