Little Red, White, and Blueberry Lemon Poundcakes are sweet, tart, moist little poundcakes loaded with whipped cream and fresh berries perfect for the 4th, Memorial Day, and all your summer cookouts.
I made these Blueberry Lemon Poundcakes with a patriotic holiday in mind, but disclaimer: I am not cool like all the other bloggers that manage to line up their holiday things weeks in advance. In my defense, I actually made these a couple of weeks ago, but if you are anything like me at all, you are thinking about your red white and blue desserts now and last week you were thinking about… ice cream.
Actually I'm always thinking about ice cream . Brown Sugar Cinnamon Ice Cream, most specifically.
It occurred to me that I had not one single pound cake recipe on this site and how could that be? I LOVE pound cake! Except I really love those little frozen Sara Lee pound cakes that my mom used to buy with a container of Cool Whip and a carton of strawberries — you know what I'm talking about. You love that stuff, too.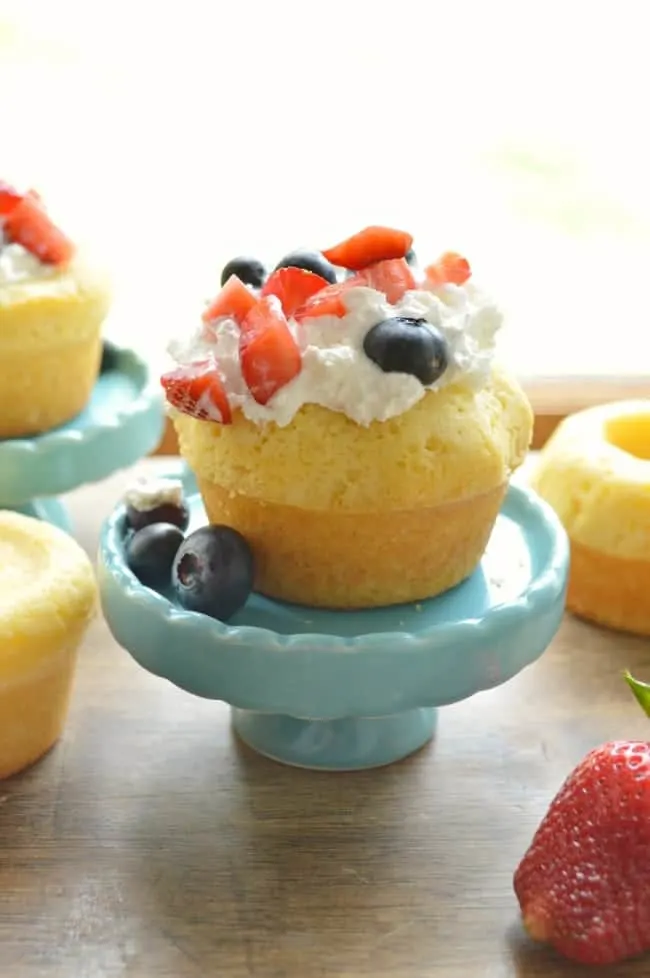 I think the reason I didn't have a pound cake recipe posted here is because while pound cake is completely delicious – that smooth buttery texture is so perfect – the ingredient list kind of intimidates me.
What Makes a Pound Cake a Pound Cake?
O-G Pound Cake weighed 4 freaking pounds. A pound of each butter, sugar, flour, and eggs. When you read that it sounds insane, but I have a Sour Cream Fudge Cake that totally calls for a pound of butter between the cake and the frosting. It's worth it.
If you wanna tone it down though, this recipe for Little Red, White, and Blueberry Lemon Poundcakes is for you. Because with a pound of butter I can make so many Fresh Fig Newtons! Or Triple Chocolate Peanut Butter Oatmeal Cookies! Not just one cake, amiright?
You only need 13 1/3 tablespoons of butter for these little pound cakes. That leaves you with another whole cup+ of butter to use on cookies or to butter your bread.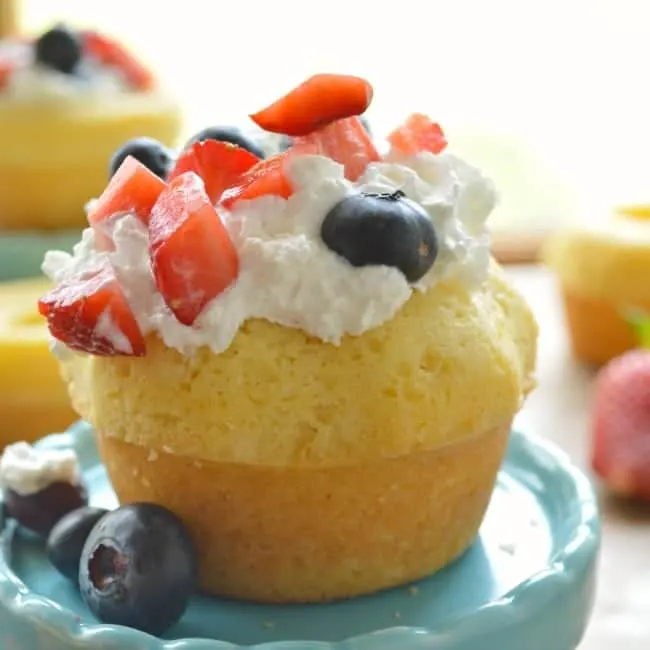 Mini Pound Cake Baking Tips
Use room temperature ingredients.
DO NOT OVER MIX.
I used these fun little muffin tins to bake my poundcakes into shapes you can fill with all the fruit. They were a gift from my mama and they also make really fantastic muffins (I highly recommend these Orange Brown Butter Blueberry Muffins). A little note on using these though: take the cakes out earlier than you would with a mini loaf pan! They bake faster and you don't wanna dry your lemon poundcakes out.
The tart lemony cake and blueberries paired with the cool cream and sweet strawberries makes this dessert such a perfect summer treat. I like my cake refrigerated. So if you make these a little ahead of time- like say… today, then wrap them tight in plastic wrap and toss them in the fridge until they are ready to serve.
Oh!! And before I forget!! If you assemble these a little ahead of time– just maybe an hour or so before you serve them– the whipped cream sort of seeps into the cake making it even more moist and sticky and that is pretty much my favorite thing.
Looking for more lemony cakes to celebrate with? I have a few ideas.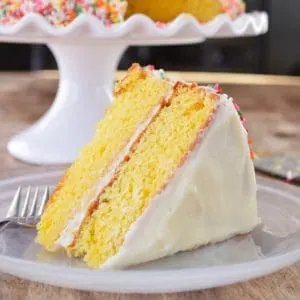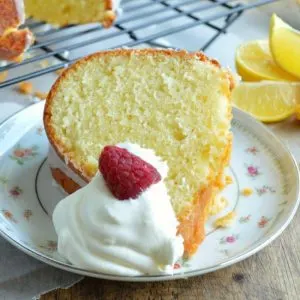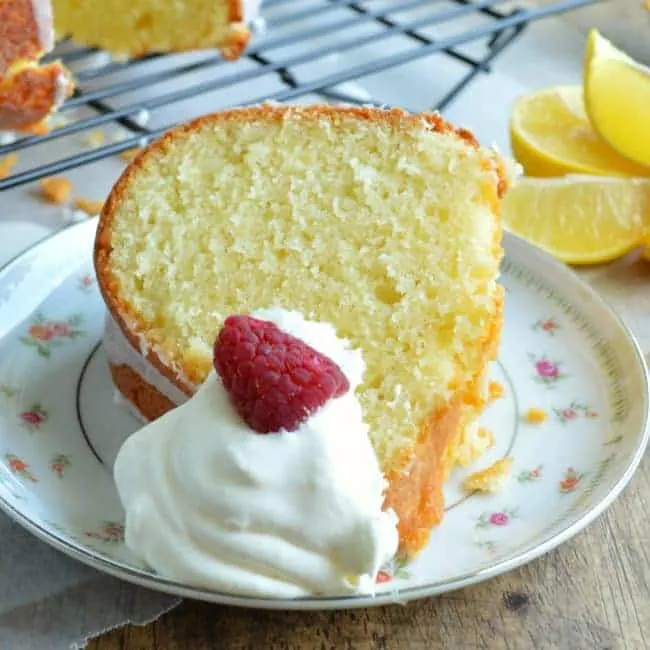 This Citrus Cake is one of my oldest recipes. If you have a bunch of citrus fruit hanging around and love a good cream cheese frosting, you will love this cake.
Lemon Yogurt Pound Cake calls for Greek yogurt and has the most PERFECT tender crumb. It's at the top of my I-Love-Lemon-Cake list.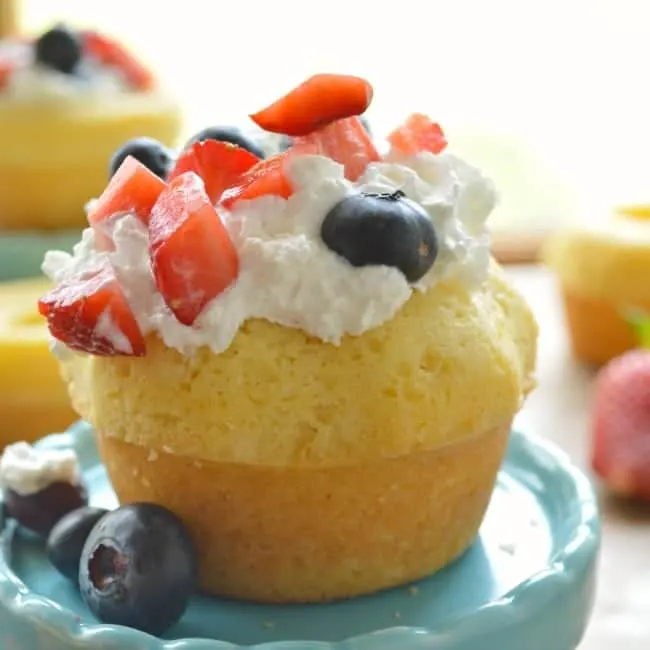 Yield:

6 mini pound cakes
Little Red, White, and Blueberry Lemon Poundcakes
Red White and Blueberry Poundcakes are full of lemon punch, topped with fresh berries and whipped topping. Perfect for the 4th, Memorial Day, Labor Day (or anytime you want dessert with fresh fruit!).
Ingredients
1 1/2 cups sifted cake flour
1 teaspoon baking powder
1/4 teaspoon salt
3/4 cup granulated sugar
1/2 cup + 1/3 cup unsalted butter, softened
3 eggs, AT ROOM TEMPERATURE
3 tablespoons milk, AT ROOM TEMPERATURE
1 teaspoon lemon extract
1 1/2 teaspoons lemon zest (the zest of one medium lemon)
1/2 tablespoon lemon juice
2 cups chopped fresh strawberries
1 1/2 cups fresh blueberries
8 ounces whipped topping or fresh sweetened whipped cream
Instructions
Step 1

Butter a mini loaf pan (makes 6 mini loaves) and pre-heat the oven to 350.

Step 2

Whisk together the dry ingredients in a large bowl (cake flour, baking powder, salt, and granulated sugar).

Step 3

Beat in the butter until coarse crumbs form. Start on a low speed to keep the flour from flying everywhere.

Step 4

In a smaller bowl whisk together the eggs, milk, extract, zest, and juice.

Step 5

Add half of the egg mixture. Beat until JUST BARELY combined.

Step 6

Scrape down the sides of the bowl, add the remaining egg mixture, beat until JUST BARELY combined, and then divide the batter into the prepared pan.

Step 7

Bake for 25 minutes or until a pick inserted into the center comes out clean (Check them at 20 minutes to be safe-- dry poundcake is NO GOOD!)

Step 8

Let the cakes cool before turning them out of the pan.

Step 9

To serve, slice them into thirds horizontally and top each layer with the whipped topping and fresh berries.
Notes
1. Getting your ingredients to room temperature before baking makes THE BEST poundcake. You can pull everything straight from the fridge but you might be disappointed with the moisture or crumb in your final product.
2. You can definitely bake this into one big loaf but you will need to watch your bake times and test with a pick.
Recommended Products
As an Amazon Associate and member of other affiliate programs, I earn from qualifying purchases.
Nutrition Information:
Yield:
12
Serving Size:
1
Amount Per Serving:
Calories:

513
Total Fat:

23g
Saturated Fat:

16g
Trans Fat:

0g
Unsaturated Fat:

6g
Cholesterol:

121mg
Sodium:

222mg
Carbohydrates:

71g
Fiber:

3g
Sugar:

41g
Protein:

8g