Tequila isn't just for drinking! It makes amazing frosting, bakes up great in cakes, and takes lime shrimp to another level. These are my favorite tequila recipes, plus a whole bunch of Mexican-inspired dishes from some super talented friends!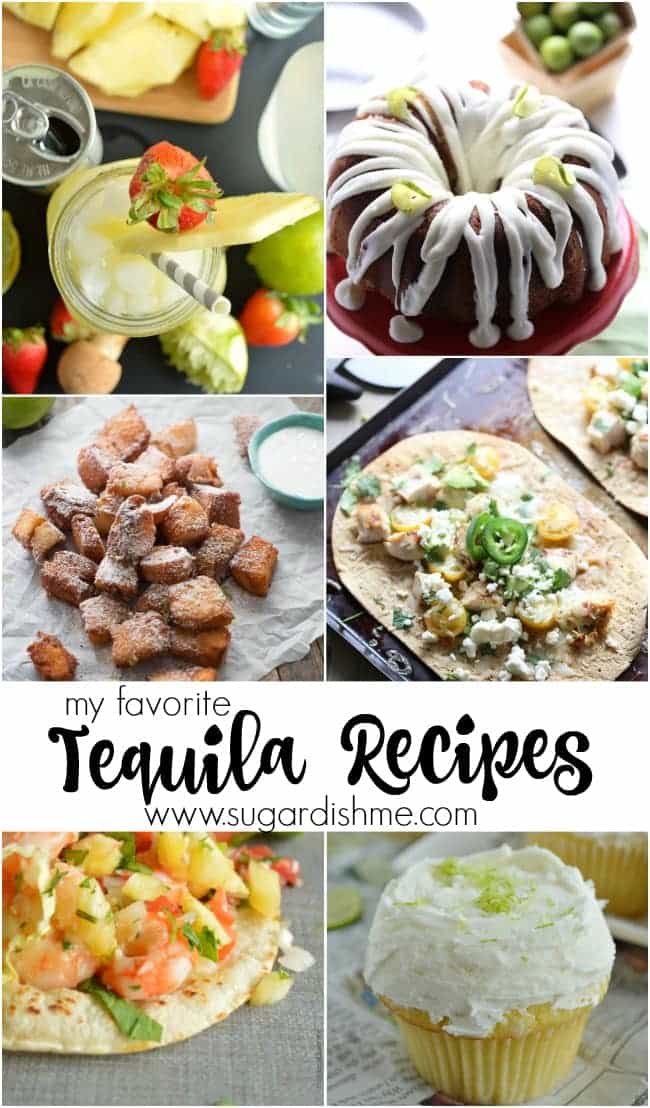 Last year in like mid-April I was talking with my friend Tanya and we were feeling work-slumpy. Like you know — when you feel like you are spinning your wheels? Or in a creative funk? And you really don't want to work, you just want to online shop for new sandals and an orthopedic dog bed? Like that.
We tossed around some ideas for how to solve the problem and what we came up with was TEQUILA. She came up with 3 new tequila recipes and I came up with 3 new tequila recipes and then we had an excuse to laugh at our weird job circumstances and day drink for a week. This job does come with plenty of perks that are not to be overlooked when you are in a slump.
As luck would have it, mid-April is awfully close to Cinco de Mayo, which in my brain is the best excuse to eat lots of Mexican-inspired food and drink tequila. So I thought I better dredge up those tequila recipes for you — plus a whole bunch more!!! — that will make your 5th of May, plus every Taco Tuesday for the next year something extra special.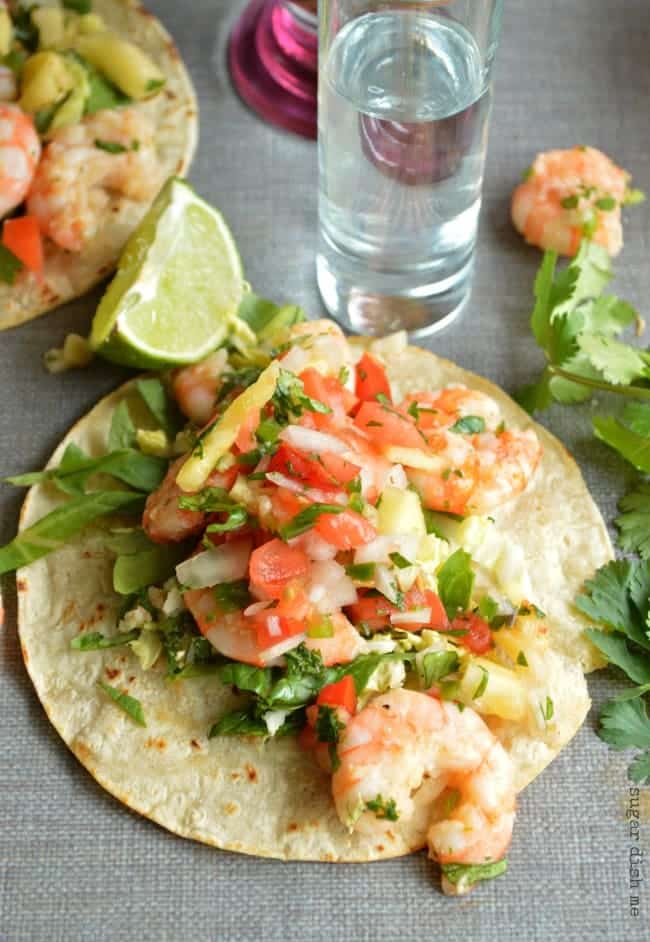 Tequila Shrimp Tostadas
A fast, super fresh dinner.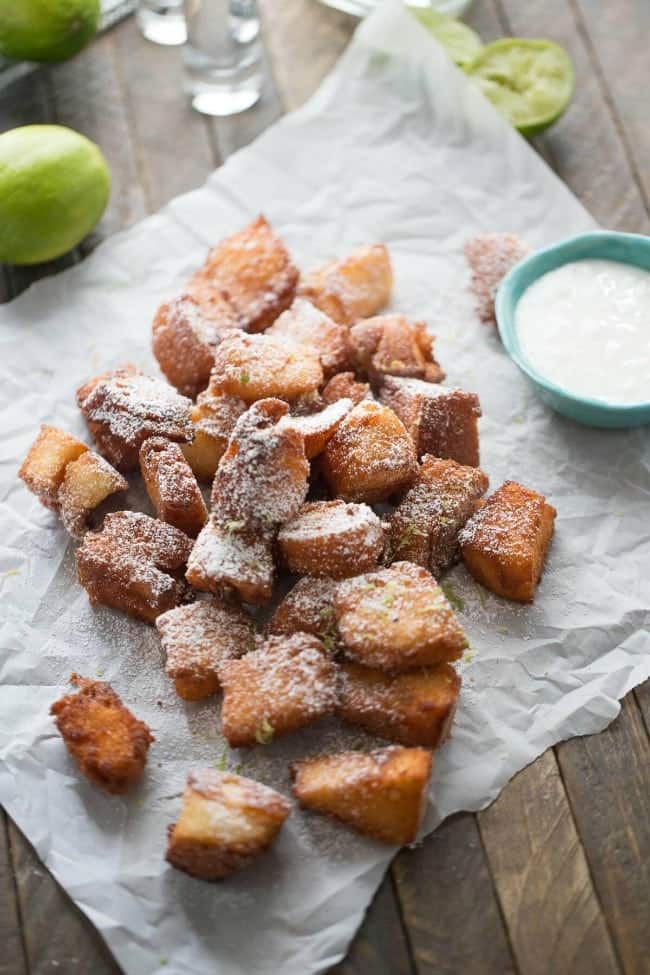 Fried Tequila
The fact that Tanya made this makes me love her even more.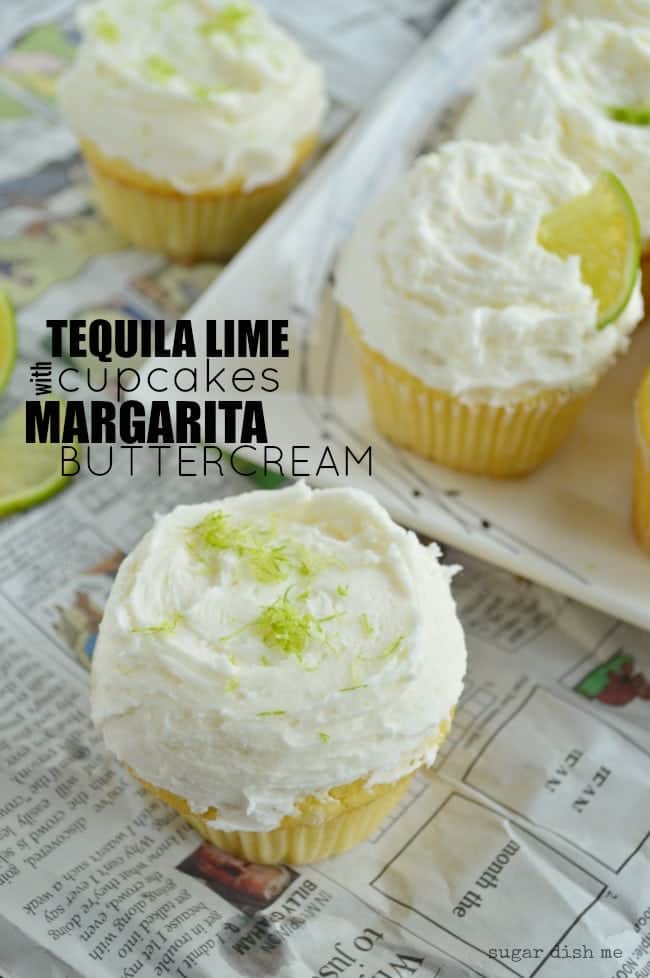 Tequila Lime Cupcakes with Margarita Buttercream
I can't even tell you how often people request these cupcakes. They are crazy popular for parties!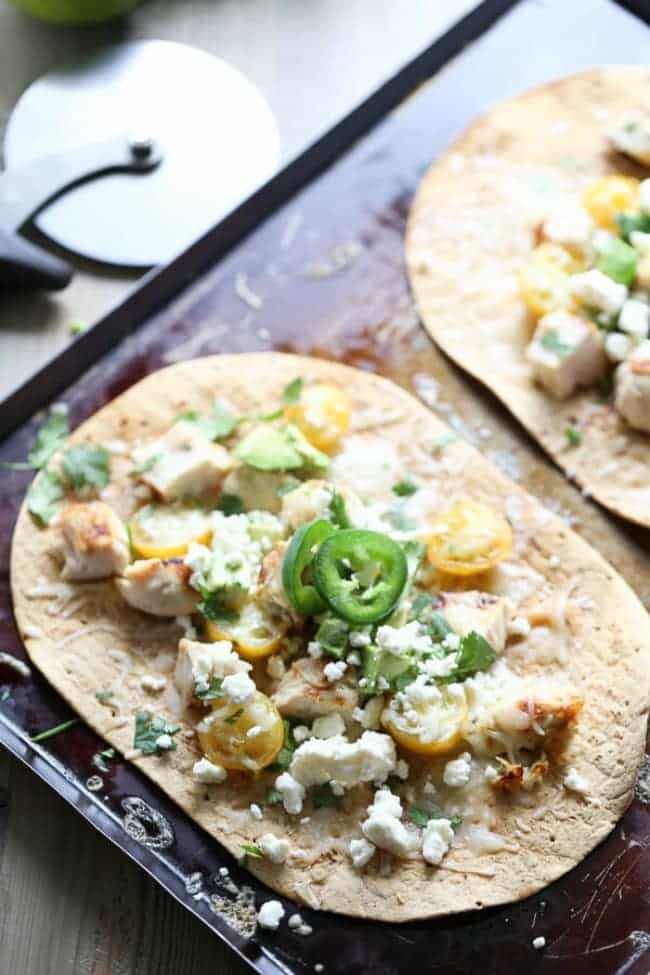 Tequila Lime Chicken Pizza
Another quick, fresh [tequila-laden] dinner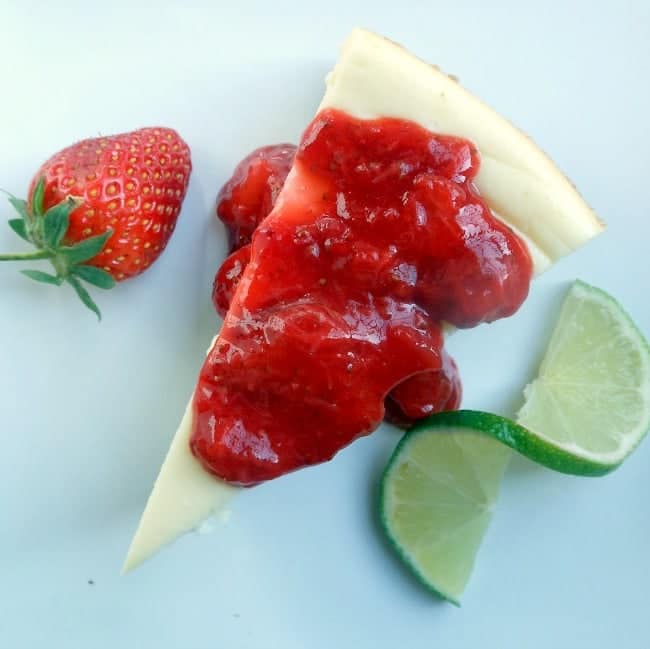 Tequila Lime Cheesecake with Strawberry Margarita Topping
One of my oldest recipes! And still a major favorite.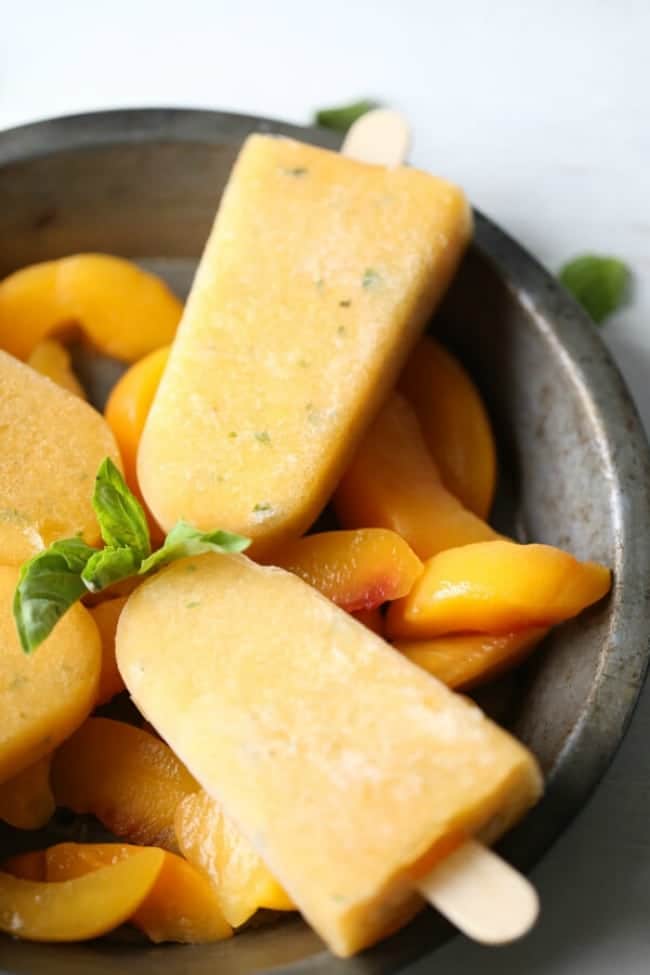 Basil Peach Margarita Popsicles
Perfect for hot days.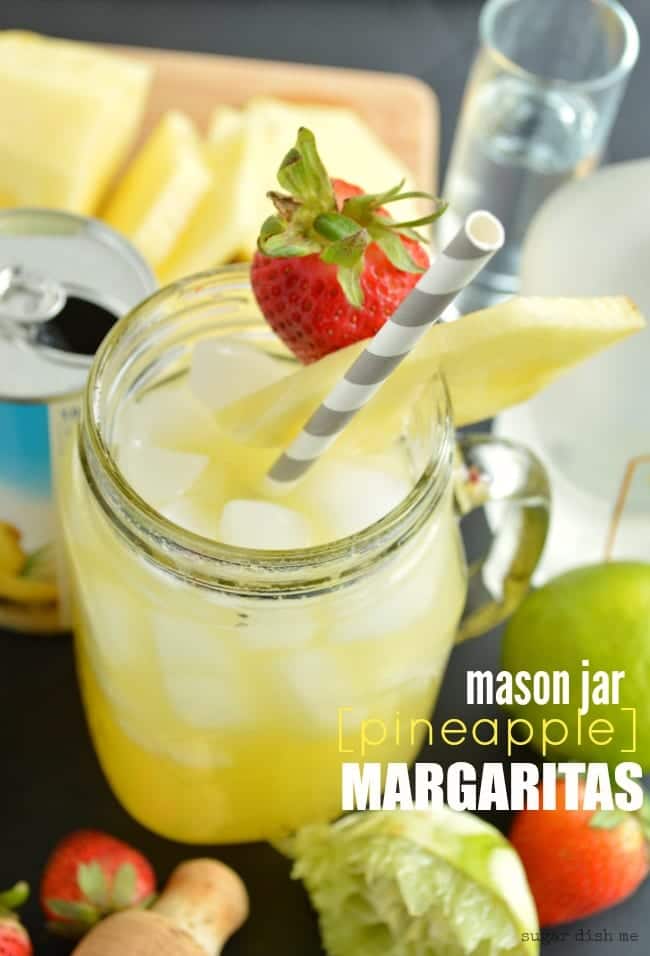 Mason Jar Margaritas
Pour, shake, drink, repeat.
And if you need some inspiration from others…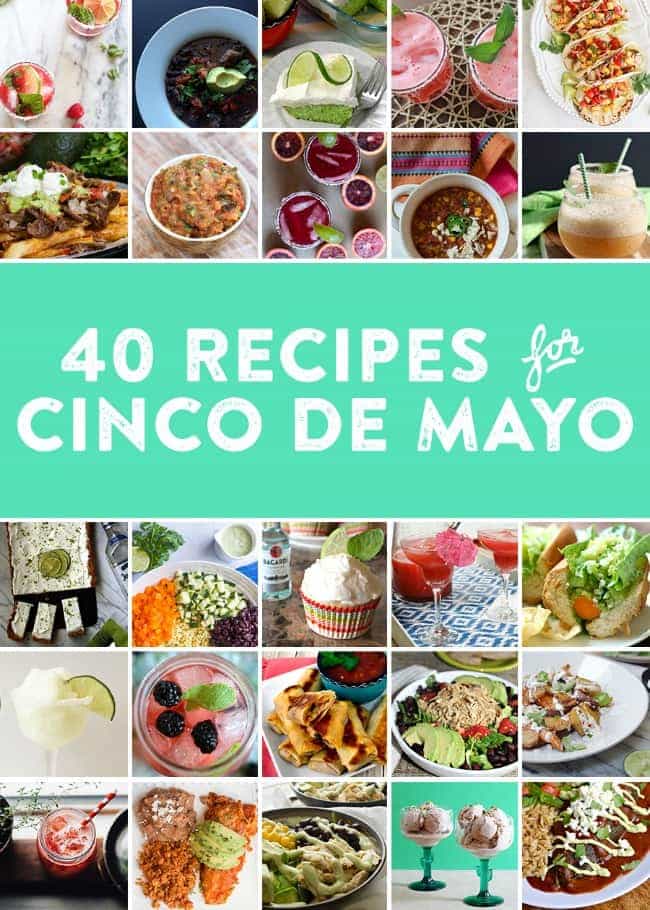 Margarita Granita by Feast + West
Cinco de Mayo Party Inspiration and Recipes by A Joyfully Mad Kitchen
Poblano & Mushroom Tosadas by The Mexitalian
Roasted Strawberry Rhubarb Agua Fresca by Will Frolic for Food
Street Corn-style Roasted Potatoes by A Little Gathering
Pork & Black Bean Stew by think fruitful
Tequila Lime Tart by Love & Flour
Crispy Fish Tacos with Cajun Mayo by Winstead Wandering
Strawberry Watermelon Agua Fresca by A Savory Feast
Shredded Chicken Gorditas by Loves Food, Loves to Eat
Carne Asada Fries by Tornadough Alli
Mexican Carrot Dogs with Chunky Salsa Verde by Strength and Sunshine
Raspberry Lime Rickey Margaritas by Feed Me Phoebe
Slow Cooked Carnitas Style Chicken by Simple and Savory
Chicken Fajita Sandwich by Brunch-n-Bites
Cantaloupe Mint Margaritas by The Speckled Palate
Brussel Sprout, Wild Mushroom, Avocado and Feta Tacos with Tomatillo Salsa by Arthur Street Kitchen
Spiced Chocolate Ice Cream with Roasted Pepitas by Bethany Grow
Roasted Veggie Salsa by Living Well Kitchen
Seared Scallop Tacos with Spring Mango Salsa and Avocado Cream by Domesticate ME!
Blackberry Mint Agua Fresca by the Grant life
Traditional Homemade Flour Tortillas by Sustaining the Powers
Nightshade Free Southwest Salad by I Say Nomato
Southwestern Orzo Salad by Family Food on the Table
Cheesy Southwest Egg Rolls by Pink Cake Plate
Watermelon Mint Margarita by Gold & Bloom
Mix-Your-Own Guac Bar by Hey There Sunshine
Blood Orange Margaritas by Glisten and Grace
Veggie Stuffed Chiles Rellenos with Avocado Cream by Hello Little Home
Slow Cooker Red Chicken Enchiladas by Sustaining the Powers
Margerita Poke Cake by Pink Cake Plate
Mojito Cupcakes by The Rustic Willow
Margarita Shrimp Tacos by Macheesmo
Pineapple Cilantro Salsa by Feast + West
One Pot Taco Soup by A Joyfully Mad Kitchen
Sizzling Texas Fajitas by Sustaining the Powers
Slow Cooker Chipotle Turkey Tacos by Two Places at Once
Margarita Bar by Mixplorology