Coffee Lover's Cookies are soft and chewy with espresso powder in the dough and chocolate espresso chips in every bite.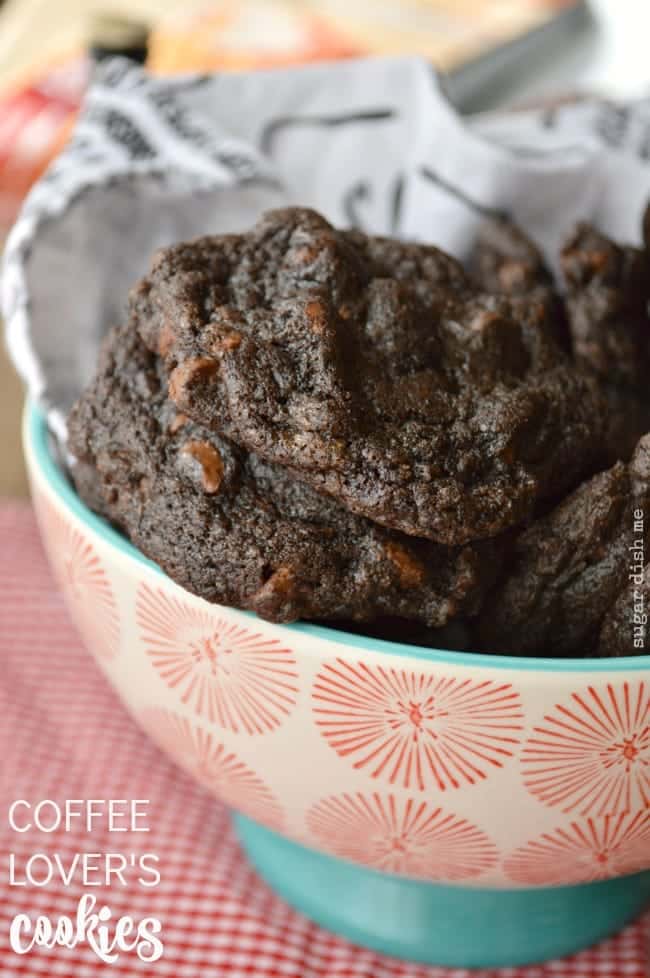 So I had this fantastic plan that I would squish in 2 weeks of cookie recipes on top of all my other normal scheduled content for these last two weeks before Christmas.
And then! My oven died.
Household items have comic timing around here. The first year we were in this house for the holidays, we moved the toilet to paint behind it so that the bathroom would be all fresh and pretty for our guests. I think you know where this story is headed.
The toilet broke, we had to send everyone to the other bathroom (the one with the outdated and slightly peeling wallpaper from the previous owner's), and then Chad and I found ourselves Black Friday toilet shopping. Newsflash: there are no good sales on toilets for Christmas.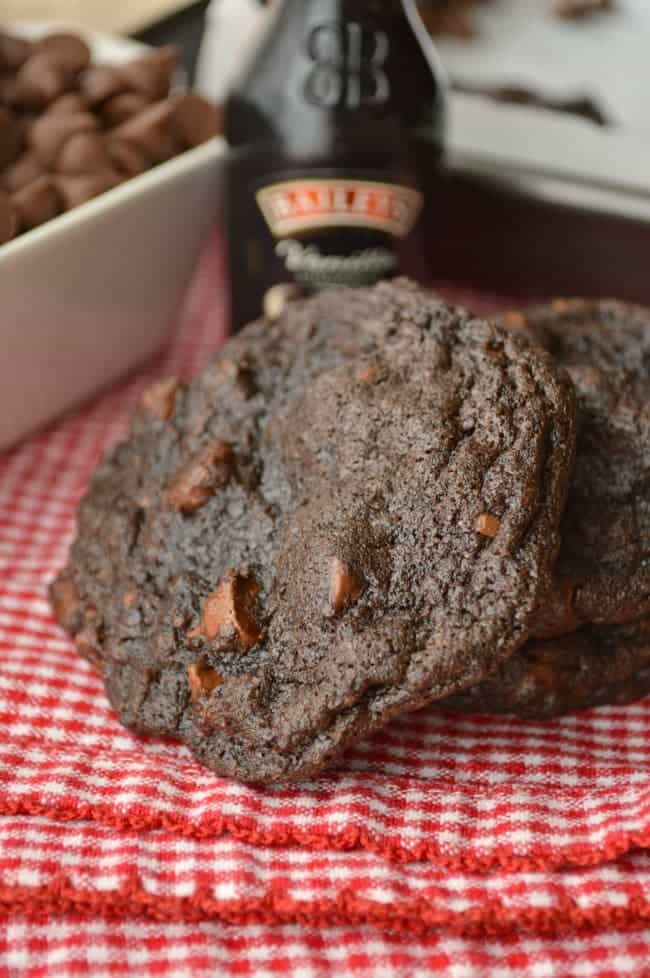 Anyway, of course my oven decided to kick the bucket right when I poured pound cake batter into a buttered and floured bundt pan. And of course I had cookie dough for days. And of freaking course when I went to order a new element to see if that would fix the problem, it magically is the only thing in the universe that I can't beg anyone to ship to me in 2 days.
We ran to Lowe's where we looked at appliances and scoured shelves for element replacements (hint: they don't have them), and while I tried to look at new ovens, the salesman managed to invade my personal space (STOP.) while gesturing wildly to a man that was probably NOT going to buy an oven, while also completely ignoring the fact that I was definitely there to learn about buying an oven.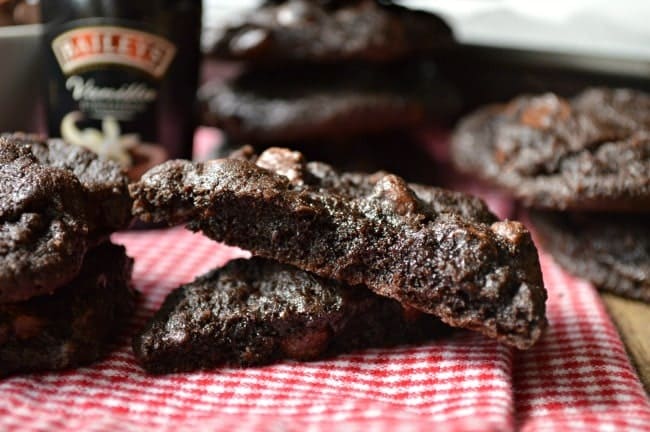 So I left without buying anything (which pretty much never happens at Lowe's) and went to Walmart where they actually DO have replacement elements. Except they are universal and not specific to a make or model. Since none of them listed my oven as compatible, we moved on to countertop toaster/convection ovens, where I grabbed the one with the most decent reviews that looked like it might be up to some tasks.
After returning home, what I learned is that the only task this Black & Decker Convection Oven is up to is making crispy chicken for my Buffalo Chicken Lettuce Wraps. So far it has ruined a bundt cake, a pan of brownies, and a batch of peanut butter chocolate chip cookies. This appliance fails at life. For the sake of your kitchen posterity, just keep moving.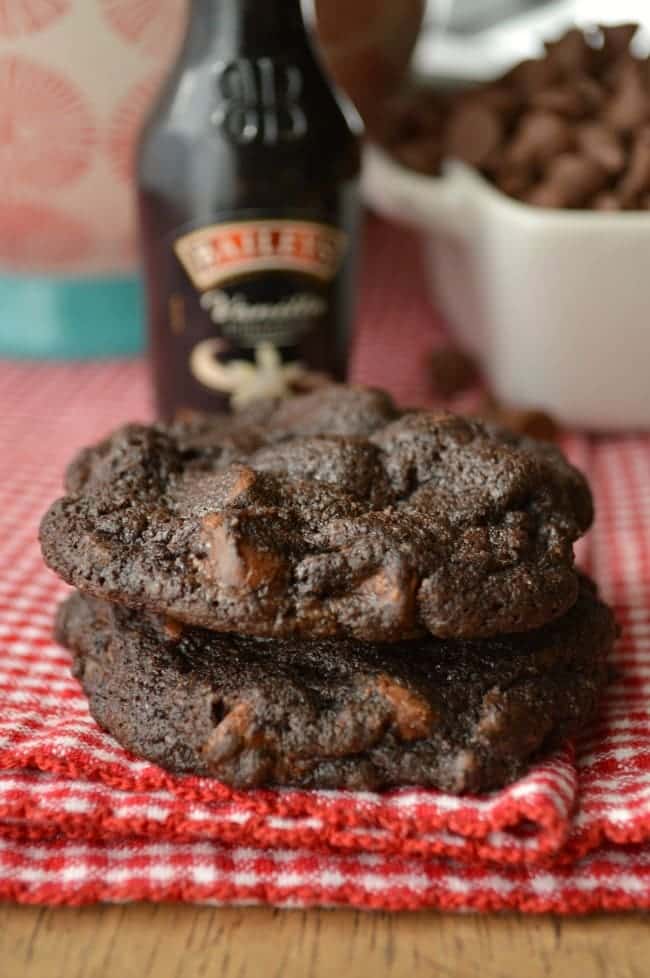 I've been told that I need to buy the Breville Smart Oven – it looks worth investigating. Who knows about this thing? Will it save my Christmas while I try to bake you all cookies and commence real oven shopping? Tell me everything.
Okay so in the meantime, I DID have this recipe for Coffee Lover's Cookies hanging out in my photo files, just waiting to be shared. They are sort of like a brownie/cookie hybrid. There's espresso powder in them, and I used these espresso chocolate chips that I found at Aldi. Since Aldi carries cool things like this one time and then you never see it again. I turned to Google to give you some alternatives.
King Arthur Flour has these cappuccino baking chips, and then target has this Espresso Trail Mix. Also – don't freak out if you can't find an espresso chip. Just add the espresso powder to the cookie dough and go with chocolate. You really can't go wrong with chocolate.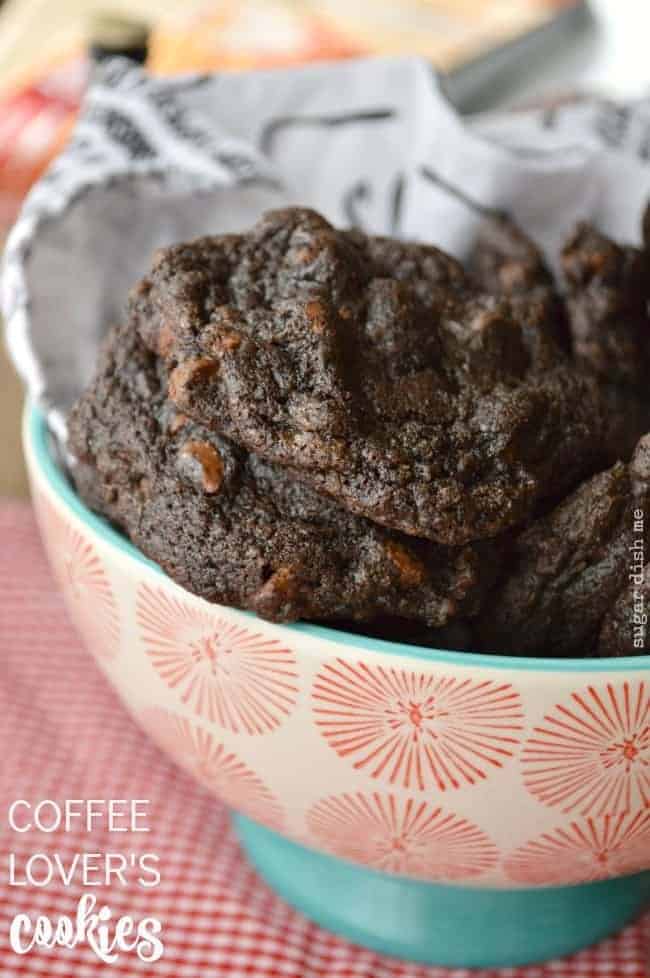 Yield:

36 cookies
Coffee Lover's Cookies
Ingredients
⅔ cup butter
1½ cups light brown sugar, packed
1 tablespoon water
1 teaspoon vanilla
2 eggs
1½ cups all purpose flour
⅓ cup dark cocoa powder
½ teaspoon salt
¼ teaspoon baking soda
2 cups espresso chocolate chips
Instructions
Preheat the oven to 375°F.
In a large bowl cream the butter and brown sugar. Mix in the water and vanilla. Then add the eggs. Mix until combined.
In another bowl whisk together the flour, cocoa powder, espresso powder, salt, and baking soda. Gradually add it to the sugar/egg mixture.
Stir in the espresso chocolate chips.
Drop by rounded tablespoons onto an ungreased baking sheet, about 2 inches apart.
Bake for 7 - 9 minutes (8 was exactly perfect for me). Let the cookies cool slightly before removing them to a wire rack to cool completely.
Notes
I can always find this Ferrara Espresso Powder at my local grocery store AND Walmart.
I replaced the vanilla with 2 teaspoons of this Bailey's Vanilla Cinnamon you see hovering in the background of all these pictures and it was THE BEST.
Recommended Products
As an Amazon Associate and member of other affiliate programs, I earn from qualifying purchases.
Nutrition Information:
Yield:
36
Serving Size:
1
Amount Per Serving:
Calories:

92
Total Fat:

4g
Saturated Fat:

2g
Trans Fat:

0g
Unsaturated Fat:

1g
Cholesterol:

19mg
Sodium:

73mg
Carbohydrates:

13g
Fiber:

0g
Sugar:

8g
Protein:

1g
If you like these, you will also love…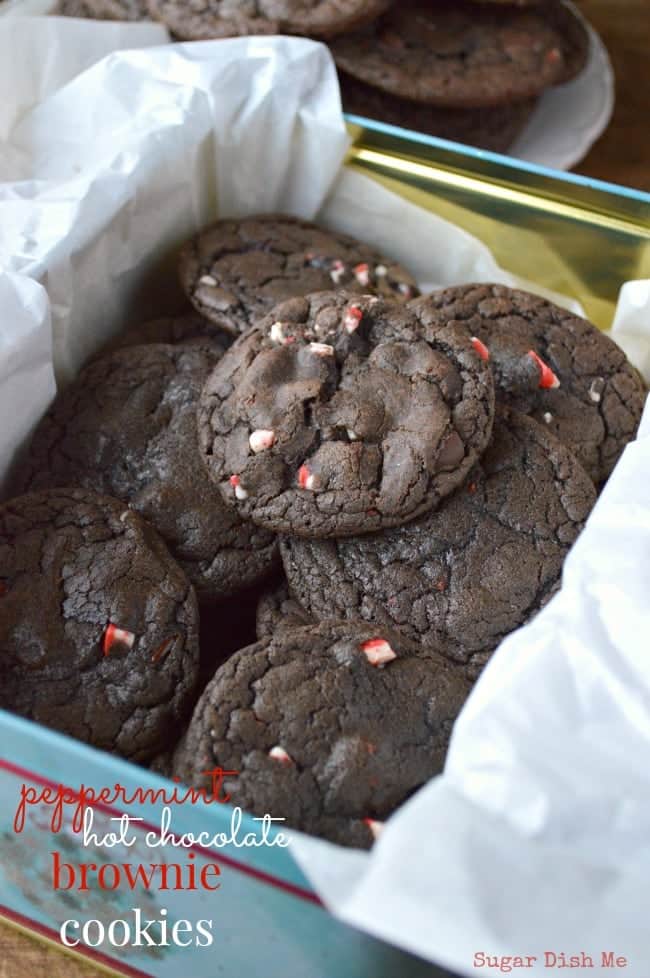 Peppermint Hot Chocolate Brownie Cookies