Christmas Morning Monkey Bread is made just like that old cinnamon standby, but with a gingerbread twist! It's this year's happiest holiday breakfast.
I know, I know. My Christmas morning meals all basically consist of fancied up versions of refrigerated biscuit dough, but really. Christmas Morning Casserole was a hit, and does anyone really want to cook on Christmas morning? Because I don't.
On Christmas morning I want to stay in pajamas as long as humanly possible. I want an extra cup of coffee and I want to wear fuzzy socks. I don't want to fix my hair and puh-leeeez do not try to take my picture, because unless my mom put new lipgloss in my stocking? I am so not wearing make up.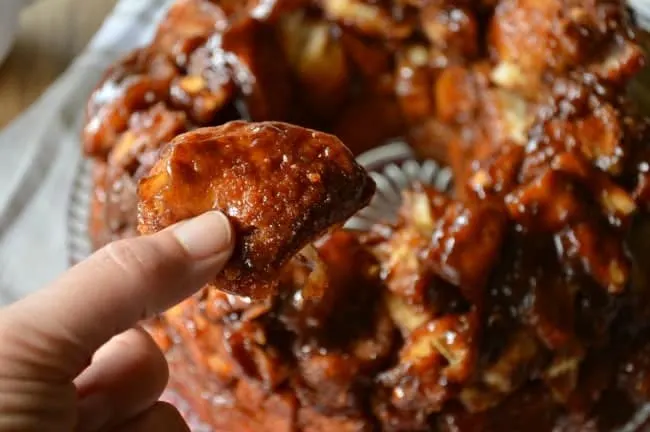 I want no part of stoves or dishes. Give me a Christmas napkin and call it a successful morning, k thanks.
I had this idea for a while, this gingerbread monkey bread Christmas morning thing. It took me a few tries to get it to come to fruition though because molasses are sticky. Sticky meant that extra steps were required to keep my really gorgeous Christmas Morning Monkey Bread from sticking to my bundt (fluted tube) pan.
Side note: why does spell check always hate on the word "bundt"? Should I always capitalize it or something?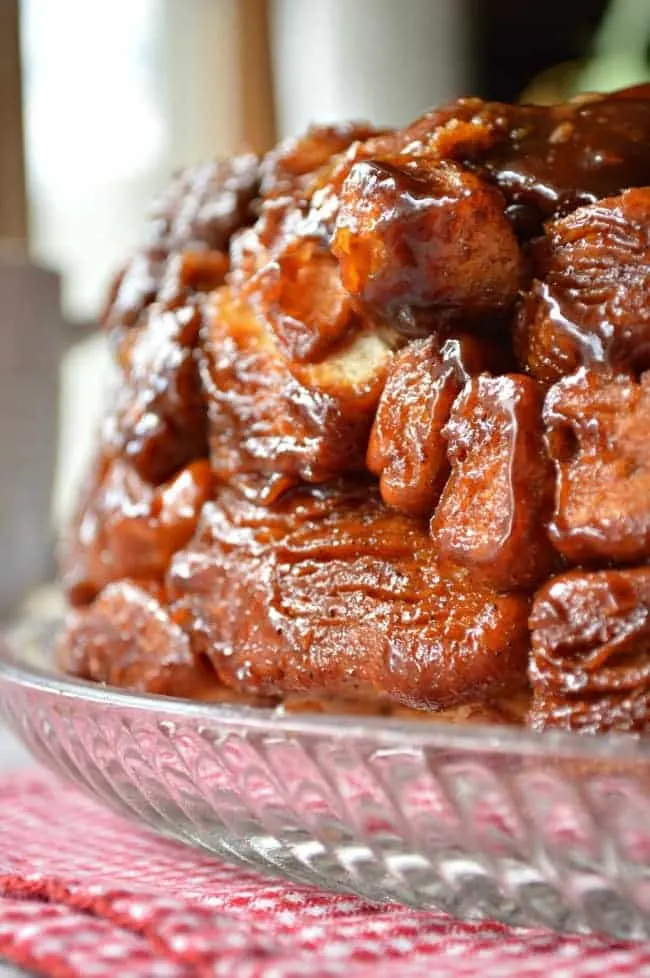 Anyway. The trick is butter. And then more butter. If you have a pan with less fluting, then use that plus line it with parchment paper, and then use ore butter. The point to all this is that though delicious, molasses can make your cake life really hard.
One more little tip is to spray your measuring spoon with non-stick cooking spray before measuring the molasses. You're welcome.
Other Christmas morning breakfasts you should consider for stuffing your face include…