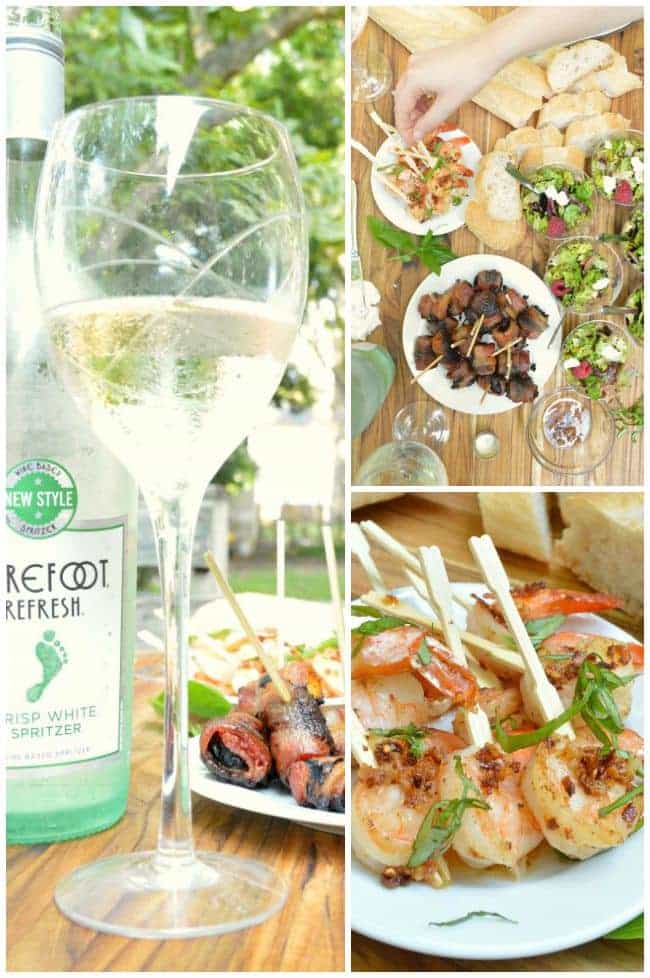 You guyssssss. Summer is rapidly drawing to a close (although please make note that I will be over here complaining about the heat well into late September). Can you even believe how much shorter the days are already? Have you noticed that faint hint of fall-ness in the air when you grab the paper early in the morning?
Do you still get the paper? Hm. Me neither.
Anyway. It's that time of year when throwing parties out-of-doors is of the utmost importance because soon it will be dark at 5:30. Your already crazy schedule will be even crazier. And right now? Evening weather is completely perfect. I decided to jump on this excellent opportunity to introduce you to two of my very favorite things:
And Tapas! Let's talk about them.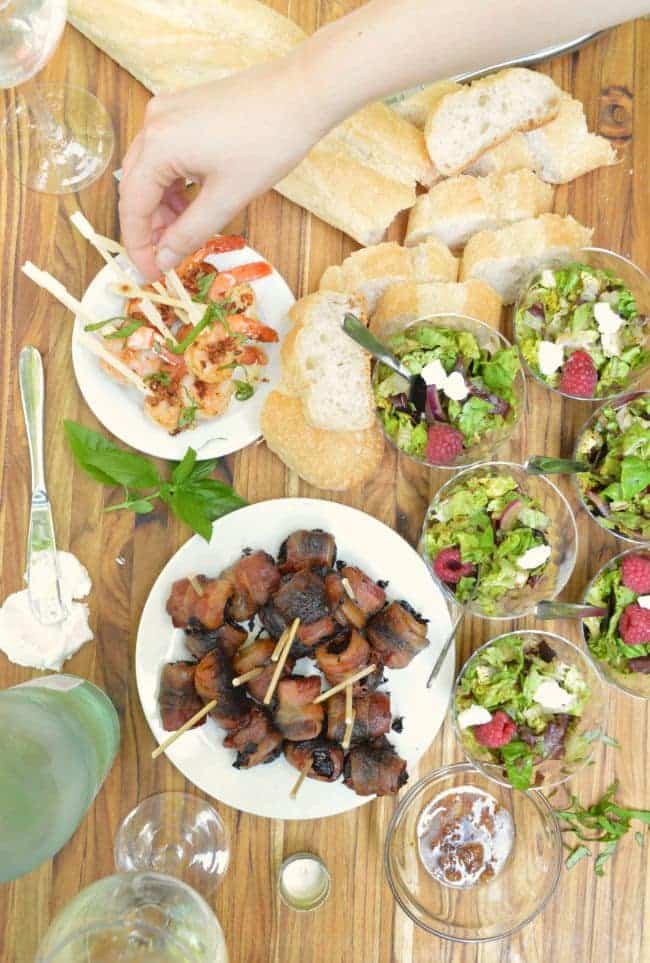 Tapas is a fancy word for delicious appetizers. The appetizers are traditionally Spanish, and the idea is mostly to snack on small plates and share. The whole table setting is meant to encourage conversation. I could not think of a more perfect canvas for celebrating Spritzer Season.
You know… Spritzer Season! It's the time of year when the sun is still shining, memories are made, and cold, refreshing drinks are in demand.
I put together this simple arrangement of Easy Tapas Recipes, set out a few bottles of Barefoot Refresh® Crisp White Spritzer, turned up the speakers on the deck, and we headed outside.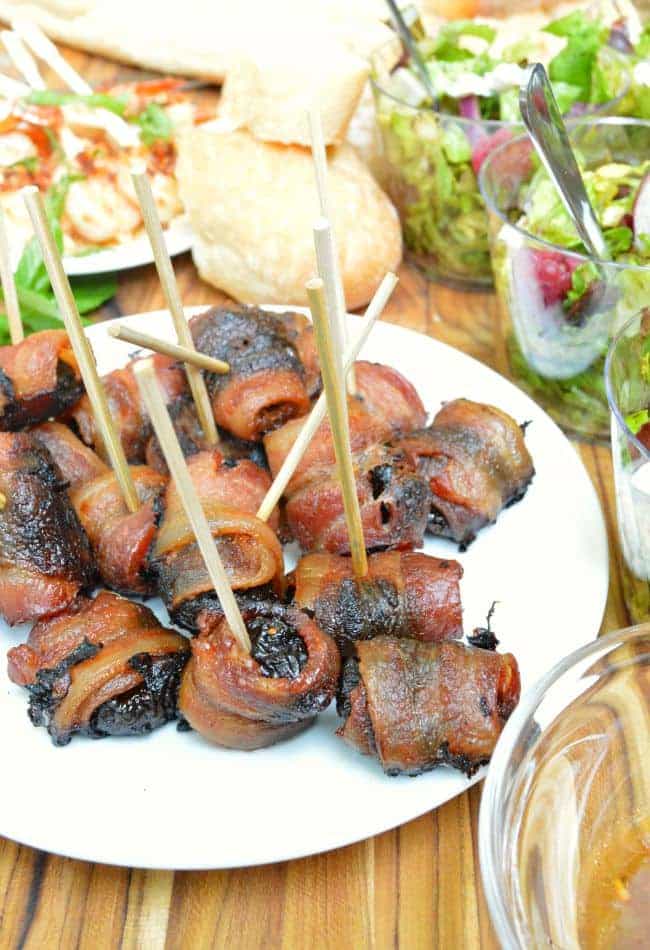 Click here for the –>>> Bacon Wrapped Figs Recipe
The handful of pick-up appetizers I put together were meant to complement our choice of beverage. The Barefoot Refresh® Crisp White Spritzer is vibrant and light-bodied with hints of melon and pear, with a slight lemon-lime finish. It was GREAT over ice, but I also really liked it chilled and neat. I thought about grilling chicken to pair, but you guys know I ALWAYS grill chicken. So I went with shrimp instead.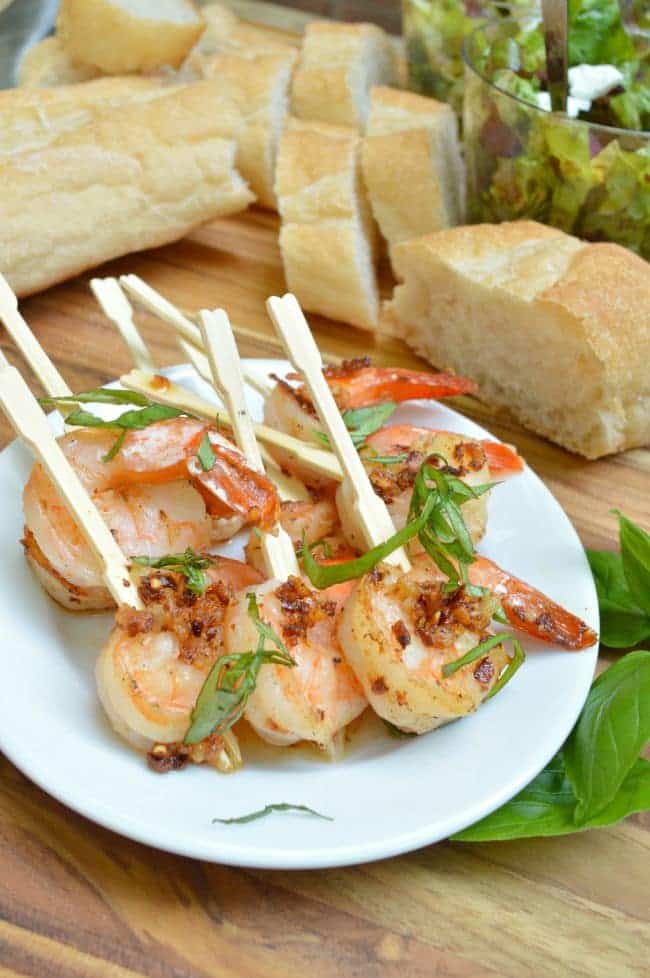 Click here for the –>>> Quick Garlic Shrimp Recipe
I made a quick salad and tossed it with a tangy balsamic vinaigrette. Served in individual cups, this was really simple for guests to pick up and set down again. The cups were also handy for hoarding shrimp. But I wouldn't know anything about that.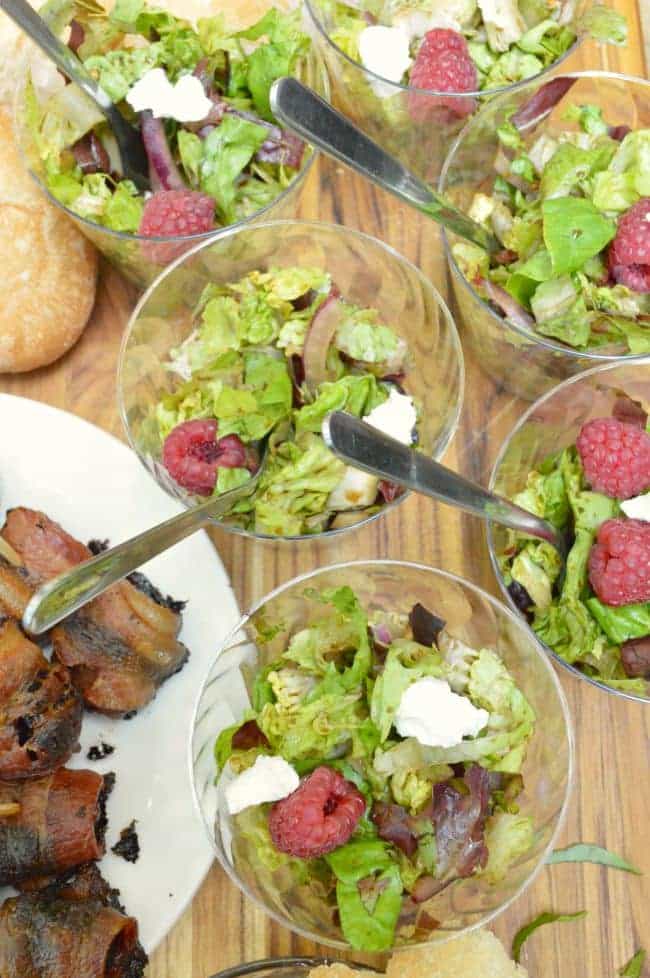 Click here for the –>>> Balsamic Goat Cheese Salad Recipe
I set out plenty of fresh baguette and some soft goat cheese. I also put out a little bowl of olive oil with the extra garlic from the cooked shrimp. That was a pretty good decision. Let it be said that I could basically exist on bread, garlic oil, and goat cheese.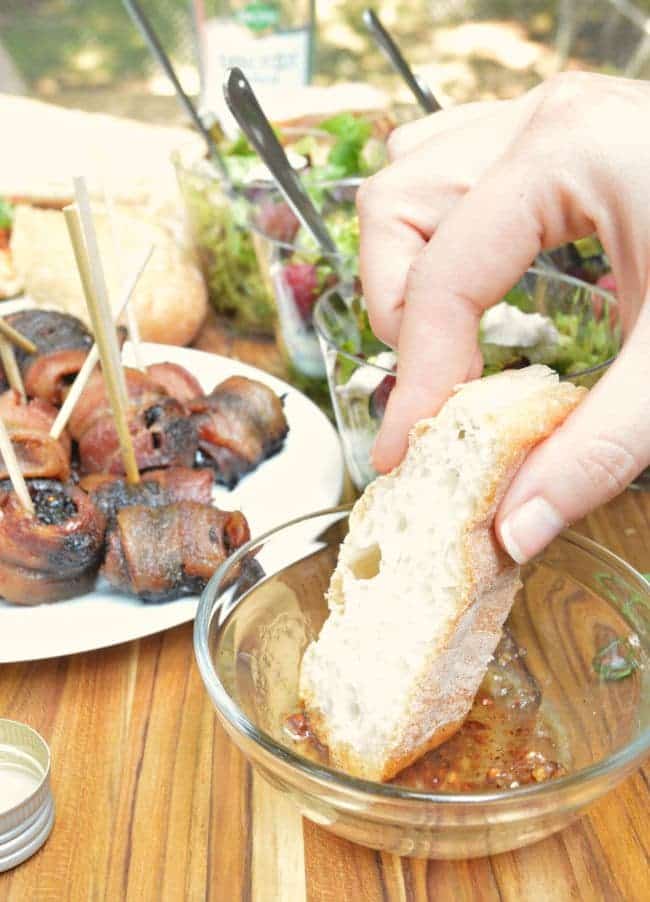 Barefoot Refresh® comes in five refreshing blends: Crisp Red Spritzer, Crisp White Spritzer, Sweet White Spritzer, Summer Red Spritzer and Perfectly Pink Spritzer. These vibrant spritzers retail for approximately $7 for a 750ml bottle.
The warm air, the bubbly crisp spritzer, the table full of tapas, the good conversation — this was the perfect end-of-summer celebration. I think we will be repeating all of this goodness sometime this Labor day weekend.
Get Barefoot and have a great time.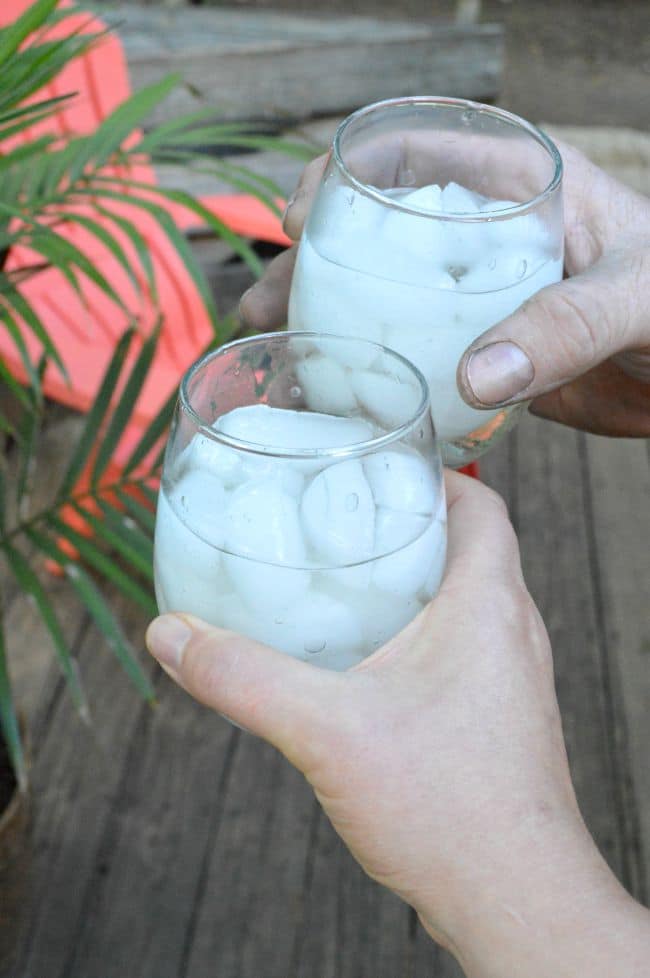 **Chad would like to note that those are "workin' man's hands" and they are clean! If not permanently stained. He's paranoid about it, ya'll**
This is a sponsored post written by me on behalf of Barefoot Refresh®. Content for 21+