This Lemon Yogurt Pound Cake Recipe is a simple dessert that will feed a crowd. The crumb is tender, the cake is moist, the glaze is both sweet and tart. Serve this at your next cook out, brunch, or pot luck!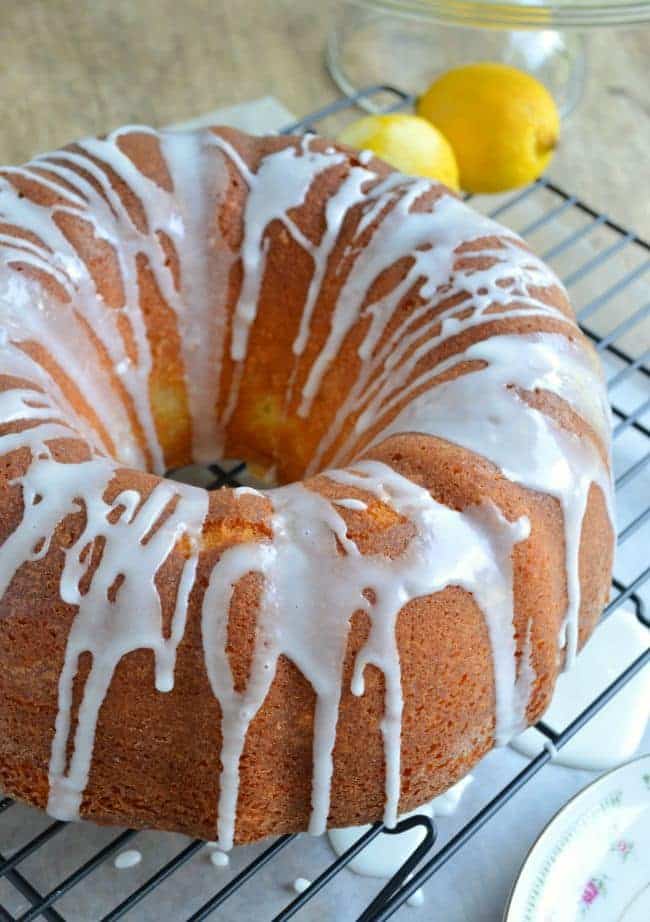 I'm sitting here writing this, and am ACTIVELY trying to talk myself out of a slice of this cake. Because I ought to be eating yogurt, or granola. I should maybe slice some strawberries or a cantaloupe. But this Lemon Yogurt Pound Cake is hanging out under the glass cover of my cake stand, looking all perfect with it's tender crumb and soft buttery lemon color, and every time I go to refill my coffee it is begging to accompany me back to my desk.
Pound cake goes really well with coffee.
Plus it's Friday. Plus there's yogurt IN the cake so… I should have a slice. You should, too.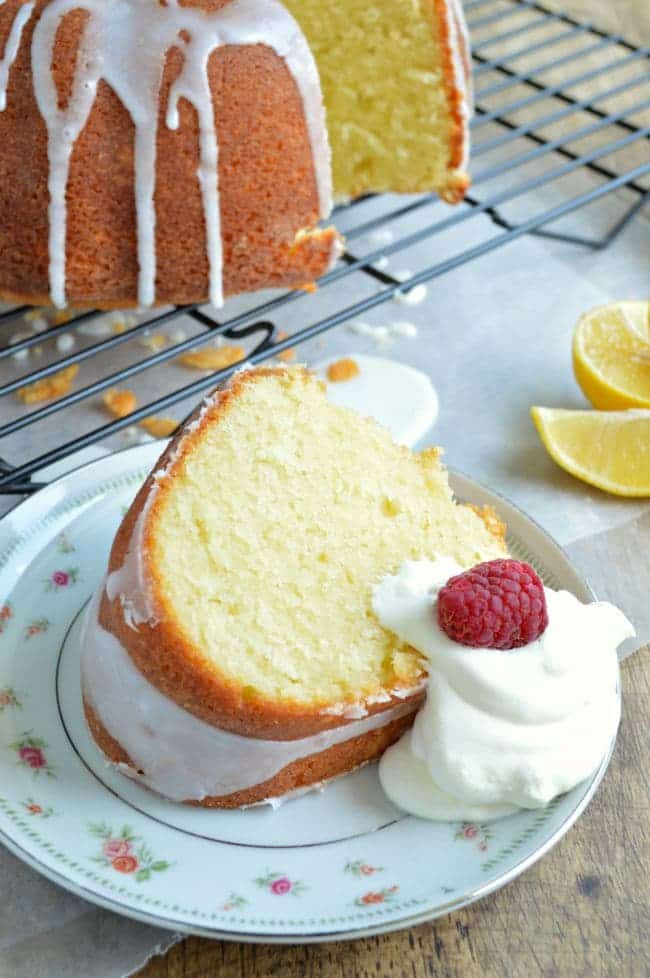 Typically when I add Greek yogurt to a recipe, it's for the tangy flavor, the added protein, and the reduced calories. Like with these Greek Yogurt Cheddar Biscuits. Or any one of a zillion dressings or dips I've made. With this pound cake recipe though, the Greek yogurt adds richness and moisture. Sort of like when you add sour cream to cake or quick bread batter.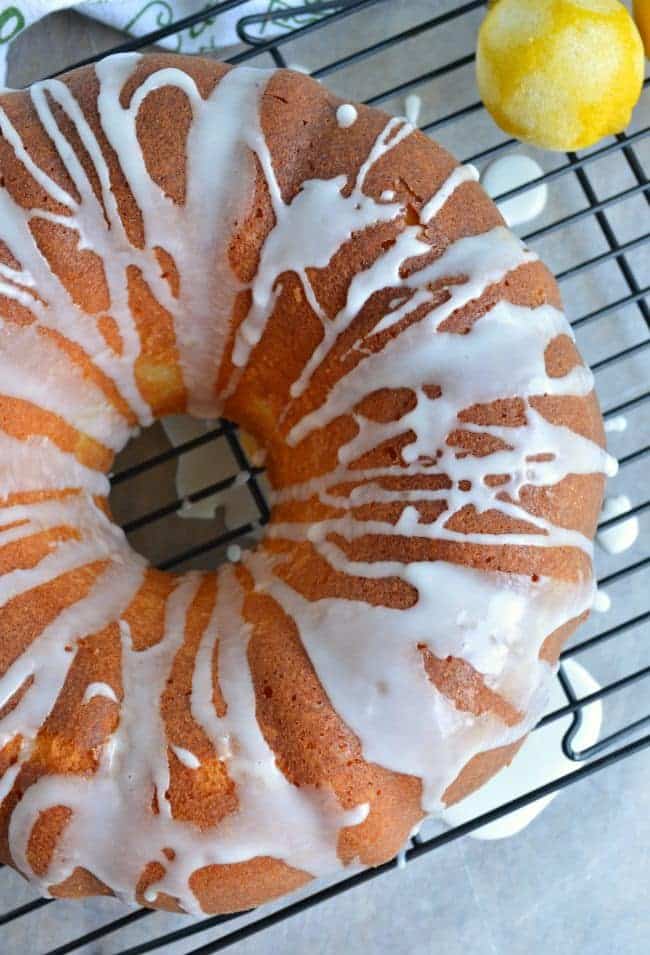 I found this recipe in my Cabot Creamery Cookbook , and like all their recipes, it is stellar. I made a few changes to the original, reducing the sugar, putting the ingredients together in a slightly different way, etc, but it is the same basic cake and I love it so much it is calling to me at breakfast.

Lemon Yogurt Pound Cake
A tender, buttery, loaded with lemon flavor, pound cake that will make your dessert guests swoon!
Ingredients
2 cups granulated sugar
2 tablespoons lemon zest (from 3-4 medium sized lemons)
1 cup unsalted butter, softened
¼ cup fresh lemon juice
6 large eggs
2½ cups all purpose flour
1 teaspoon kosher salt
½ teaspoon baking soda
½ teaspoon baking powder
1 cup plain Greek style yogurt
For the Glaze:
2 tablespoons fresh lemon juice
½ cup powdered sugar
Instructions
Preheat the oven to 325F. Butter and flour a 12-cup bundt pan and chill it while you prepare the batter.
Whisk together the sugar and lemon zest. For extra lemon flavor you can rub the zest into the sugar with your fingers for a minute. Beat the lemon sugar and butter together until fluffy. Then add the lemon juice and beat on medium until combined.
Add the eggs one at a time.
In another bowl whisk together the flour, salt, baking powder and baking soda. Add the flour mixture in thirds, alternating with the yogurt, starting and ending with the flour. Mix between each addition JUST until the ingredients are barely combined. Be careful not to over mix (this gives you ultra tender pound cake).
Pour the batter into the prepared cake pan and bake for 1 hour and 5 minutes. Check with a skewer for doneness.
Let the cake cool IN the pan for about 30 minutes. CAREFULLY turn it out onto a wire rack to cool completely.
To make the glaze, whisk together the 2 tablespoons lemon juice with the powdered sugar. Drizzle the glaze over the cake.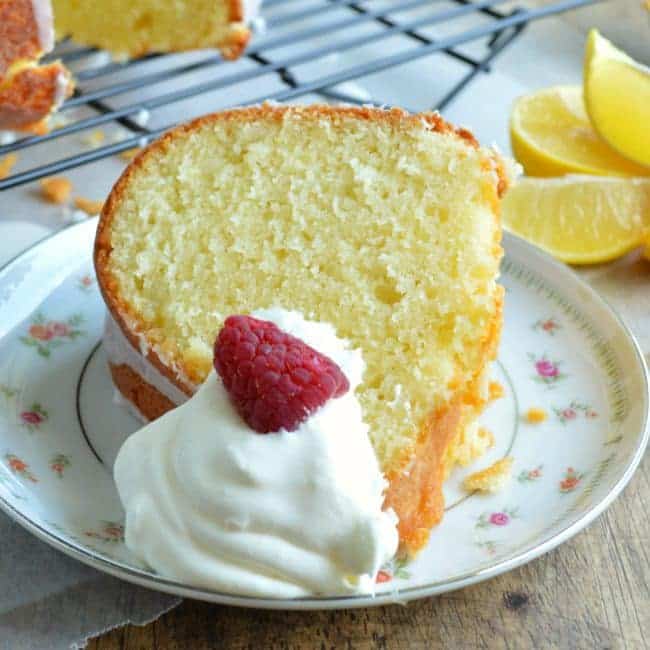 If you love Greek yogurt, you'll also love these…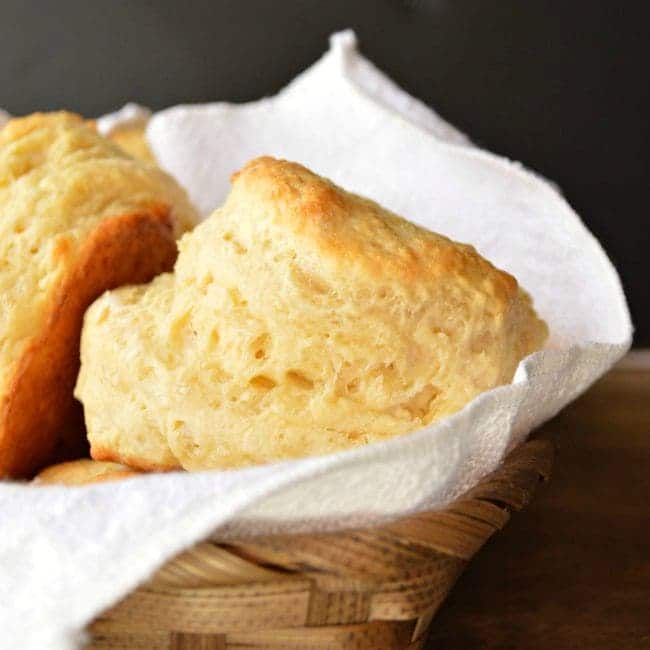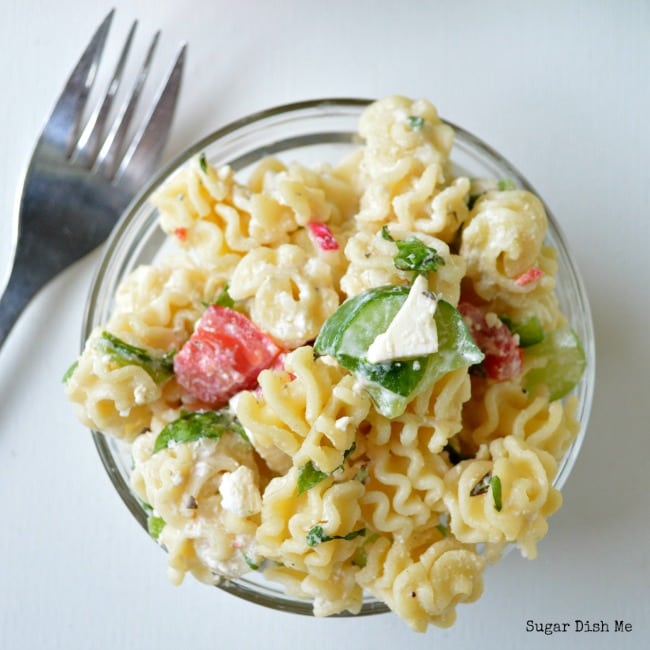 Healthy Greek Yogurt Pasta Salad
Want Some More?
Get new recipes plus a healthy dose of snarky humor delivered to your inbox each week. It's good stuff y'all.