Emoji Donuts bring your donut emoji to life! Actual donuts that you can eat that look just like your phone's donut emoji.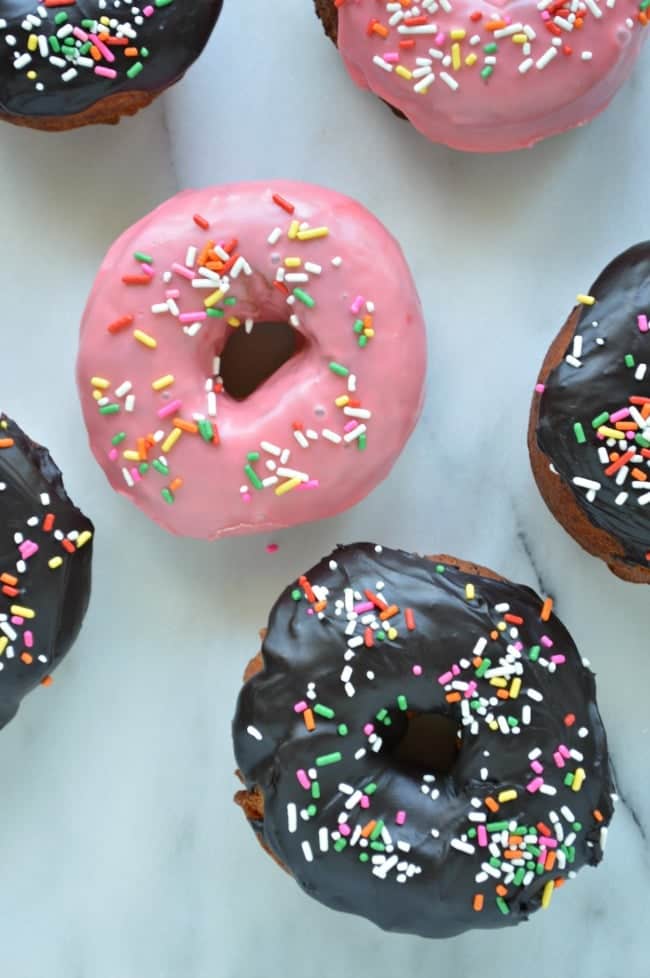 Just a heads up on this doughnut post guys – I'm about to get a little bit deep. Like much deeper than you'd probably expect in a post about Emoji Donuts a.k.a. donuts that look like the donut emoji.
I'm a lover of language, and wish that I were more versed in the spoken word outside of just plain English. It's important to remember though, that there are things that cross all kinds of language barriers. There are ways to communicate who we are and where we come from without ever uttering a word. Food is the first one of those that comes to mind for me, but also things like art, fashion, architecture, music… there are so many ways to reach people and find common ground, even when you don't share any actual spoken words.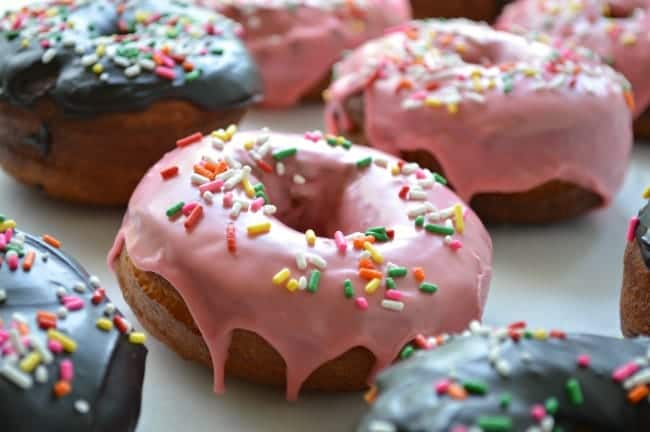 Emojis weirdly fall into this category. You can use the emoji keyboard on your phone to convey so many thoughts and feelings, and they are such an important tool when you are trying to communicate tone without body language.
And since emojis and food seem to cross communication boundaries together, they are a fantastic way to share and learn – across cultures, across borders, across language barriers, across all the divides.
Because of this, I thought that emoji donuts kind of offered the most awesome opportunity to talk about our current climate, one that feels broken and divided. It's our nation's birthday – a country founded on the principles of revolution and freedom, a country meant to be inclusive of all races, colors, creeds, and religions.
The US of A is not a place that should be championing things like travel bans or expensive ass walls meant to keep people out. The reason any of us is fortunate enough to be here today is because the premise has always been COME ON IN.
Bring us your culture, your color, your music, your food. Share with us your experience, your knowledge, your view of the world. THESE are the things we should be embracing.
Do any of us want to live in an America without doughnuts?! [courtesy of Dutch immigrants]
Can we even pretend we want to get by without a proper pizza [Italy] or enchiladas [Mexico]?
Do you want snack time without smooth and creamy hummus [Middle East] and pita bread [Greece]?
WHAT IN THE WORLD WOULD WE DO WITHOUT THAI FOOD YOU GUYS?!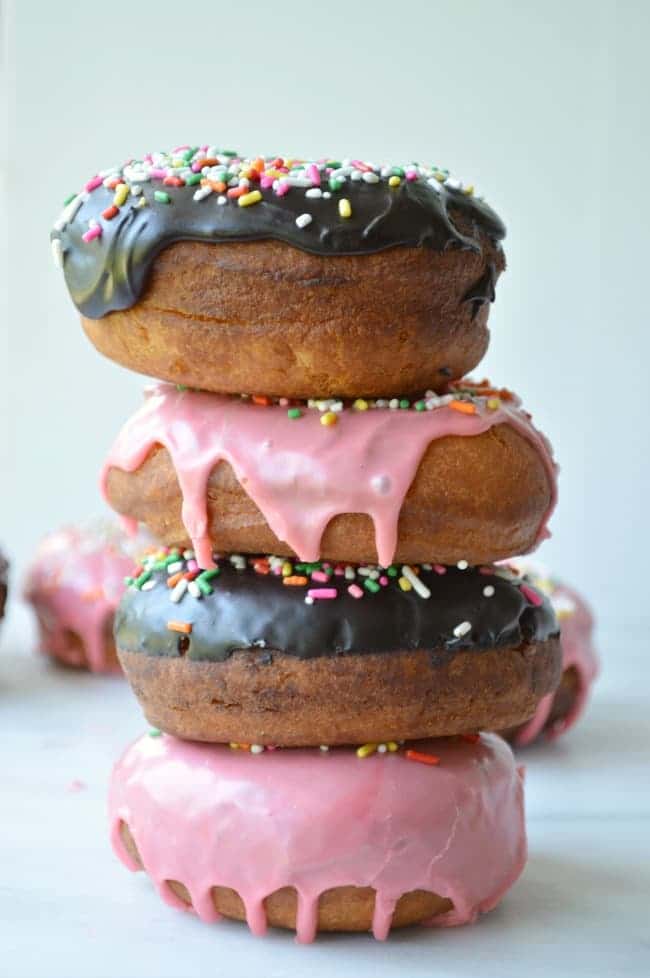 Emojis were invented by a Japanese man living in India. How lame would cell phones be without shared information and technology? ????????????????
Emoji Donuts seem super American, but they are a weird hybrid fusion of the people and cultures that ACTUALLY make America great.
So on this July the 4th, while we grill [a cooking technique as old as modern humans] and barbecue [has roots in the Caribbean] and guzzle beer [dates back to the earliest civilization in what is now Iraq]; while we fix ourselves plates piled high with potato salad [Germany] and cut wedges of watermelon [Africa] and finish off the night with a huge display of fireworks [China], remember that INCLUSION and ACCEPTANCE is actually what makes us great.
No ban. No wall. Happy 4th y'all.
Want More Recipes from Around the World?