Cheesy Hash Brown Breakfast Sliders are loaded up with seasoned ground beef, crispy hash browns with onions, eggs, and ALL THE CHEESE to make for a pretty epic little breakfast burger. You're gonna love 'em.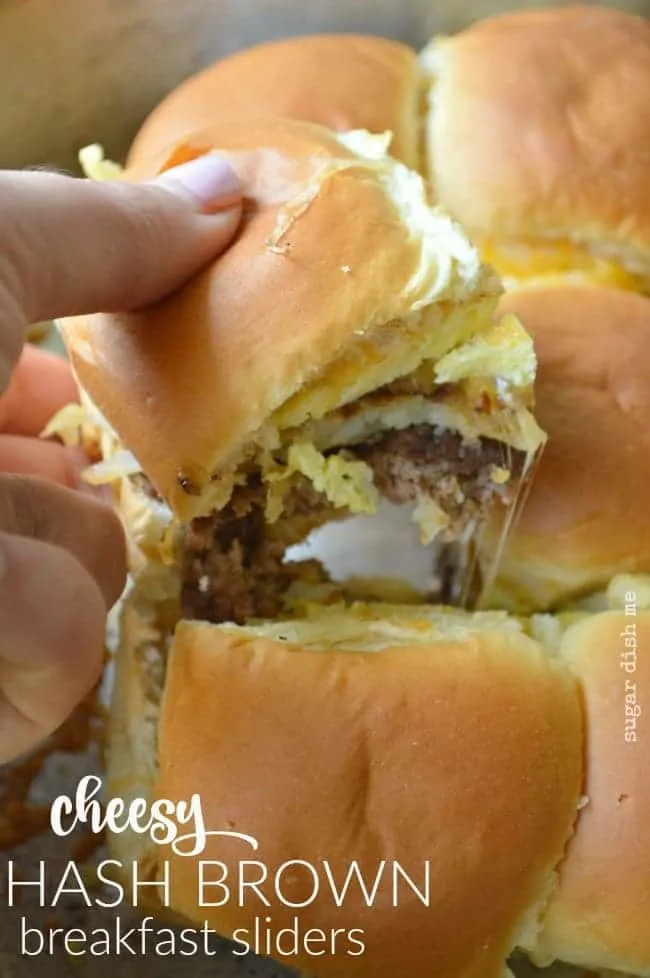 You know when you make the perfect sandwich all piled with deli meats and cheese on soft bread and then, just for some texture you add chips? These cheesy hash brown breakfast sliders are the breakfast burger version of that.
Breakfast burgers are just as awesome as breakfast pizza and there are a zillion different versions.
This is a really simple recipe, and could be changed easily to accommodate more eggs, no meat, all the veggies, etc. It should also be noted that no matter how you adjust these, they are always exponentially better with a healthy dose of hot sauce.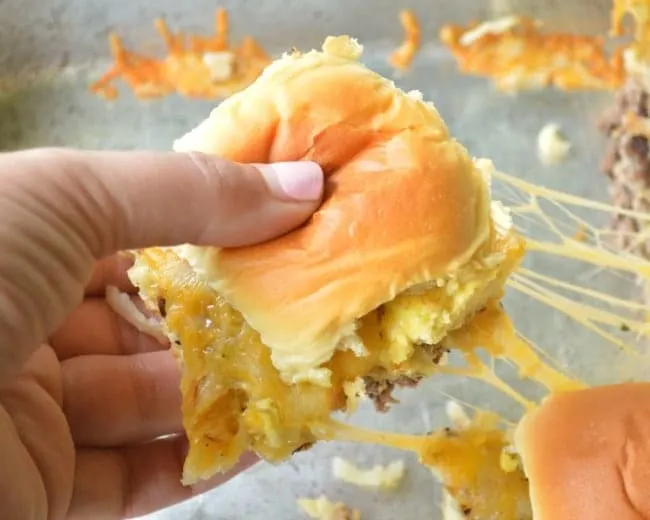 I also learned after I was through recipe testing that these babies actually freeze really well. Very similar to these Make Ahead Breakfast Bakes. Just make, wrap, and refrigerate or freeze, and then later reheat. I'm one of those weirdos with no microwave, but I can vouch for the reheat status of both the conventional oven and the toaster oven.
The week that I made these I was testing Trailblazer Burgers too, which are also topped with an egg. All the meat and potato happenings made Chad pretty giddy. He's good with my quinoa salads and lettuce wraps, but he's definitely happiest when I bust out the ground beef.
Everything is made in the same cast iron skillet and then assembled in a baking dish. You could absolutely make the hash browns, beef patty, and eggs ahead of time, and then assemble and toast/melt all that cheese in the oven when you're ready to serve.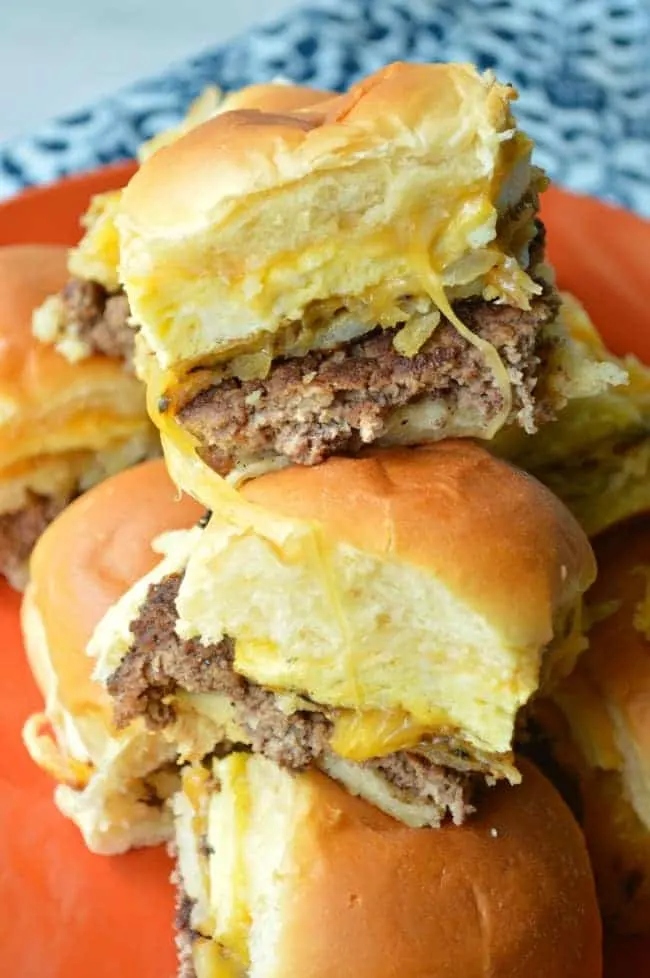 A pan of these is excellent for feeding a house full of teenage boys. They are great for sleepovers, and easy to tote along if your family is like mine with a slight brunch obsession.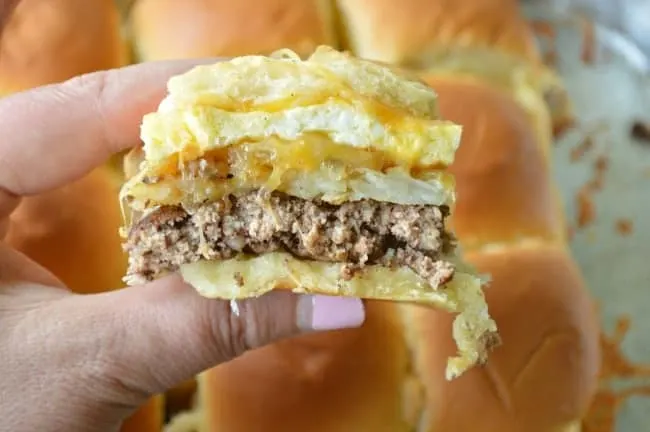 Love a good Savory Breakfast? You Should also try…