Healthy Sweet Potato Crunch Bread you can nosh on for breakfast, brunch, or every eating occasion in-between. It goes great with coffee or tea too.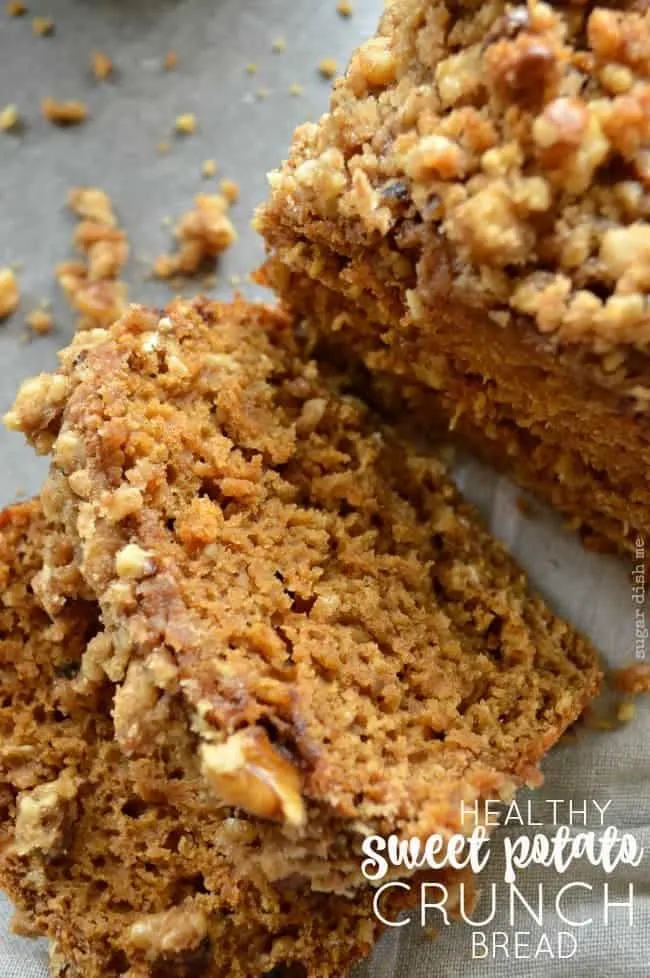 I find myself in this weird place where I KNOW I should be shifting gears and thinking about fall. I fact, I WANT to be shifting gears and thinking about fall. All I can really think about though, is the fact that I can't seem to leave the house without my face melting off. I haven't been baking (but I want to!). Actually, I barely can manage dinner 5 out of 7 days.
I hate being hot.
We are halfway through August, though, and so I decided it was time to at least pretend the seasons might be changing soon. Sweet potatoes are grown year round in North Carolina, but to me they always taste like fall. Maybe because of the cinnamon and nutmeg I always season them with? Anyway… I actually wrote this Sweet Potato Crunch Bread recipe for my friends at Food Fanatic in JANUARY.
I've been holding out on you.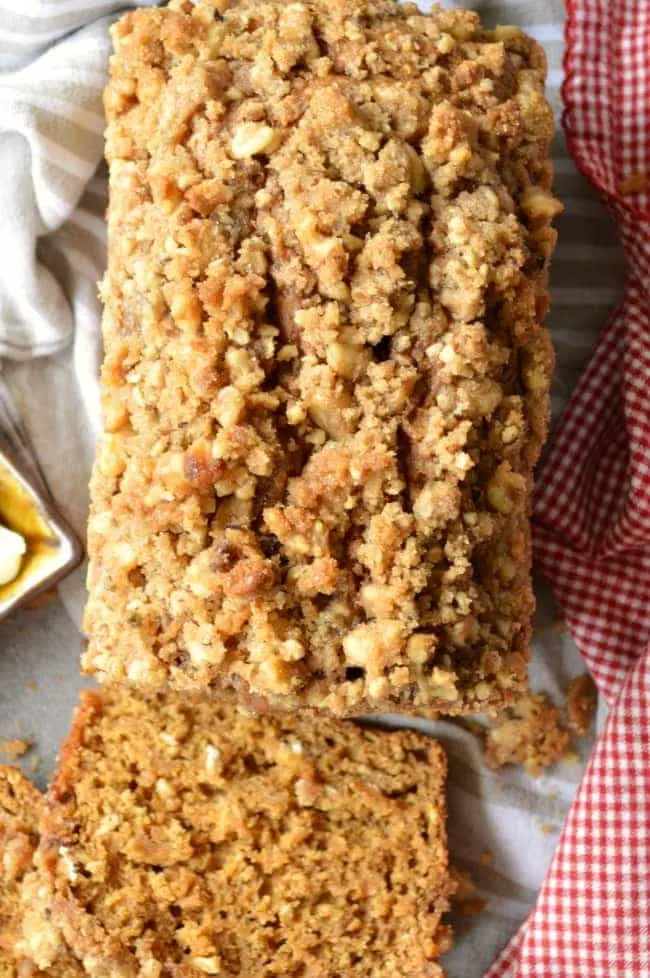 I based this recipe on my Healthy Pumpkin Banana Bread, which remains popular even when pumpkin is not in season at all. There's a peach version, too!
Unsweetened applesauce and mashed sweet potatoes are what give this quick bread all kinds of naturally sweet goodness. The brown sugar pecan streusel is really where it's at, though.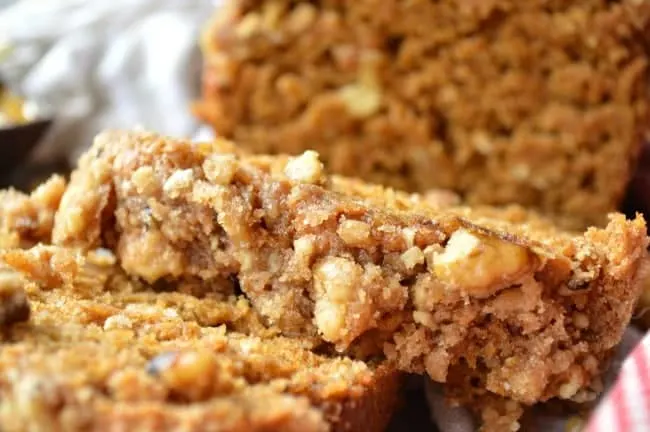 This bread is hearty and filling, will satisfy your sweet tooth without being too sweet, and is incredibly moist.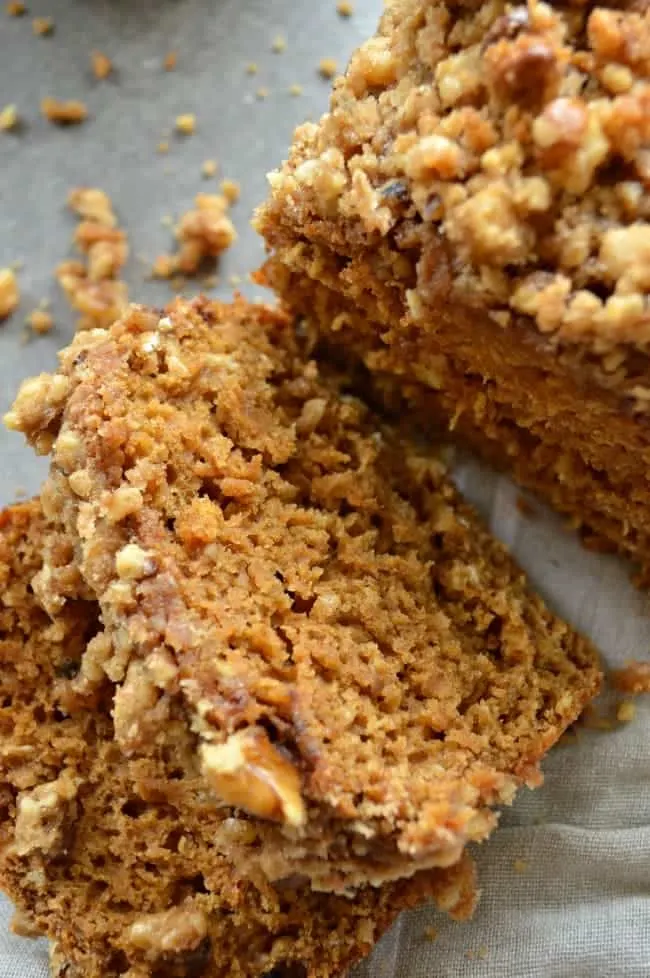 Please note that I adjusted the loaf in these photos from two (in the original instructions) to just one. You can go either way. If you want taller, more raised slices, bake in just one loaf pan and add 5-10 minutes to your total bake time. Test with a toothpick.

Other quick bread recipes you'll love…