Sweet little sandwiches loaded with lemon flavor and fruit. Lemon Cheesecake Donuts are a perfect fast solution for a breakfast or brunch spread!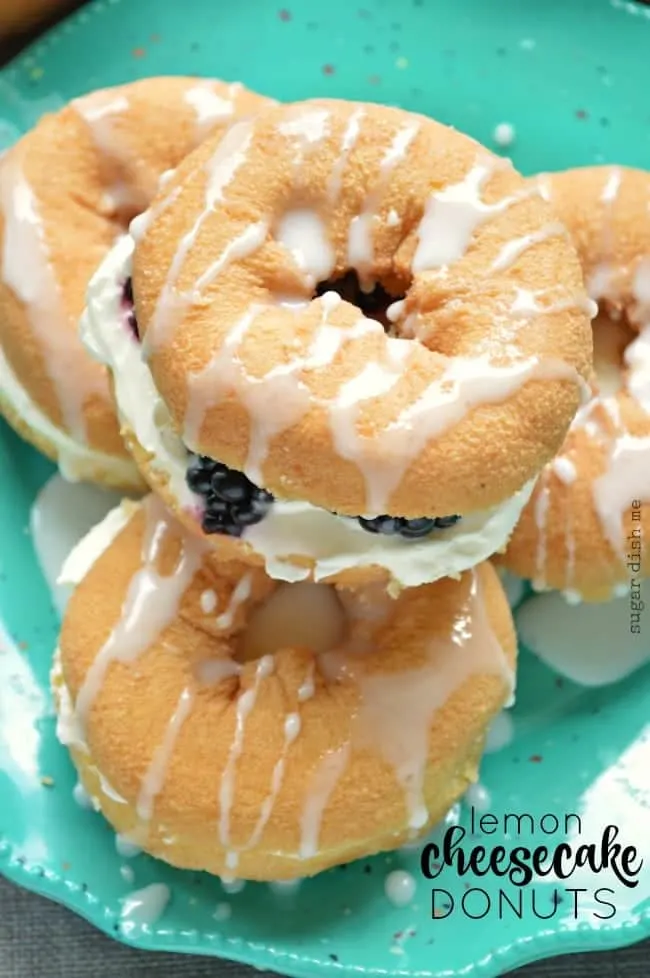 I went all in on the shortcuts with this recipe.
There was a brief thought about putting cheesecake into the donut batter and making this very tasty pairing happen that way. But… they weren't cheesecake-ey enough. I also thought about making traditional donuts and filling them with cheesecake. But… when it boils down to it, I kind of hate frying things.
Make no mistake — I LOVE FRIED THINGS. I just don't love the action of frying. I always manage to burn myself or ruin my clothes, and so I am leaving the frying to other, less clumsy people.
So… I bought the donuts.
Plain, soft cake donuts.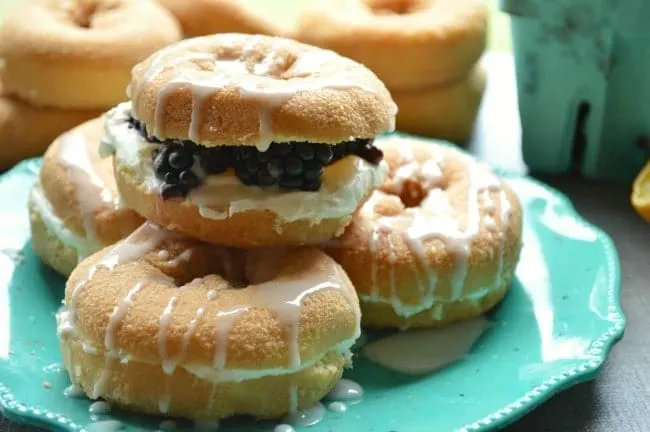 You could also go glazed, but I am partial to cake donuts with the cream cheese filling. It's a texture thing. (If you wanna go glazed AND homemade try this recipe for Krispy Kreme Donuts!)
The cream cheese filling is basically the beginning of cheesecake batter, minus the eggs. You will add lemon zest, lemon extract, powdered sugar, and heavy whipping cream. As you beat everything together, the cream and cream cheese will whip together making a light and fluffy cheesecake filling.
Adding fruit was an afterthought on my part. Partly because I love fruit and wanted some color, but partly because I feel like fruit and cheesecake just naturally go hand in hand. The glaze is simple; it's made with a little lemon juice and some powdered sugar.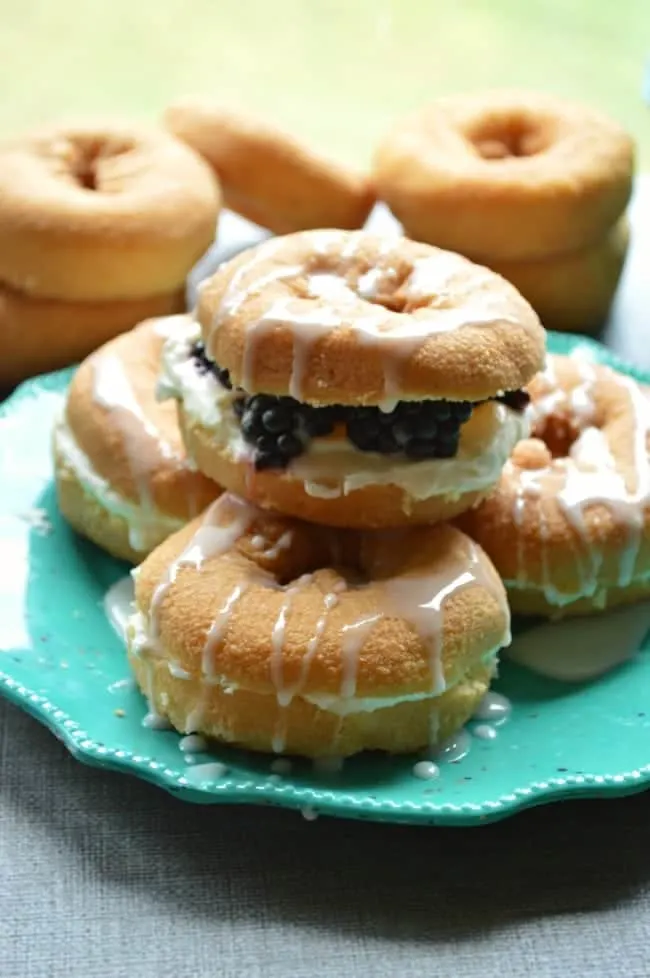 This plate of sweetness is perfect for a brunch or breakfast buffet. They would also work well as a tea party snack and I think they are EASILY pretty enough for a shower. Enjoy!
If you love new kinds of donuts for breakfast you will also love these Cinnamon Roll Doughnuts, these Kahlua Chocolate Donuts, and this recipe for Chunky Monkey Banana Donuts which I love to infinity forever.