This Maple Bacon Pull Apart Bread is a French toast lover's dream! Sticky, sweet, buttery, sprinkled with cinnamon and covered in bacon. Breakfast at it's best.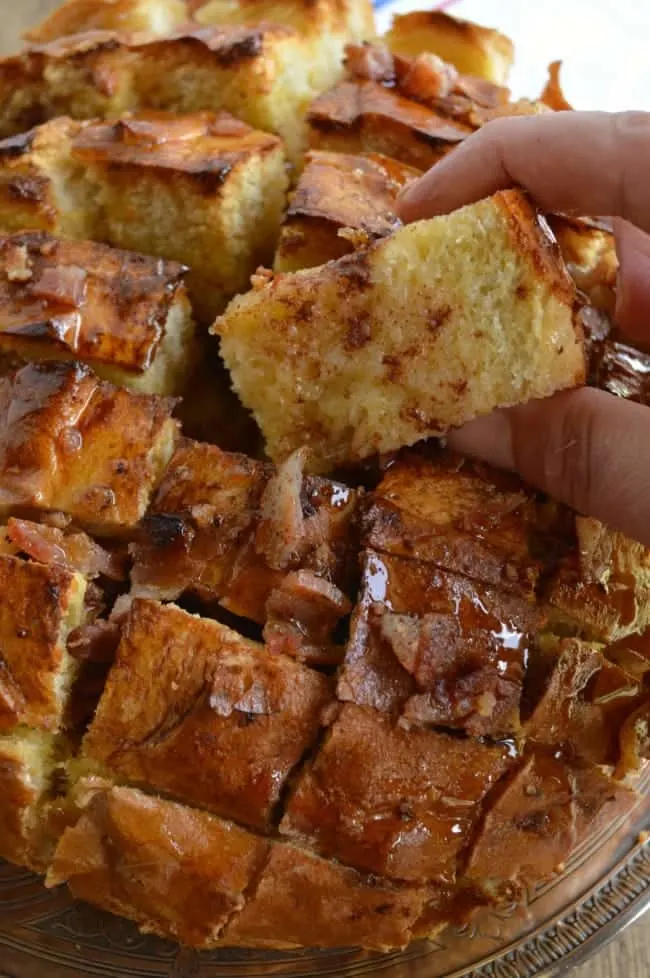 I am the last person in the whole entire world to make a pull-apart bread recipe. So I had to do it RIGHT.
If you married your favorite pull-apart bread with French toast and then added bacon, that's what we are looking at right here.
Please tell me I am not alone in wanting to dive head first into this loaf.
Each piece is soaked in a buttery, custardy, cinnamon batter. The outside is toasty and the inside is soft, and then everything is drowned in maple syrup and salty pieces of bacon.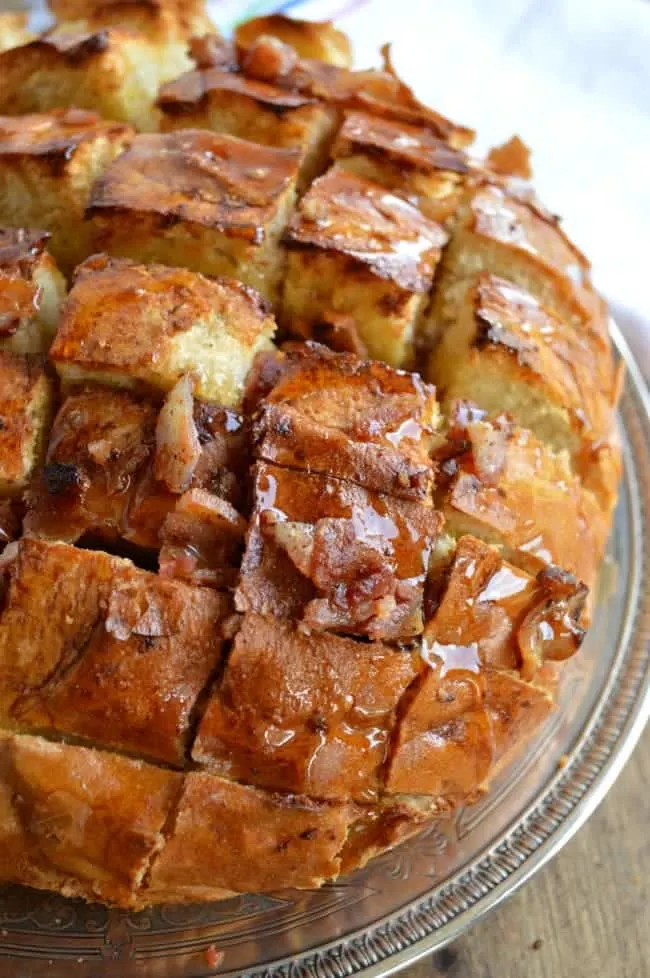 I have a pretty deep affection for French toast [seriously though… who doesn't?] , and this version that leaves us all with sticky fingers is among my favorites. If you dig French toasty things you should try this French Toast with Warm Vanilla Bourbon Syrup (P.S. that syrup is AMAZING on this pull apart recipe), this Chai Tea French Toast, this Bourbon Peach French Toast (bourbon brown sugar peaches!!! one of the best foods on earth), and then these Berry Blintz Breakfast Enchiladas (because they are battered and dipped and delicious).
French Toast all the things and dive head first into the weekend.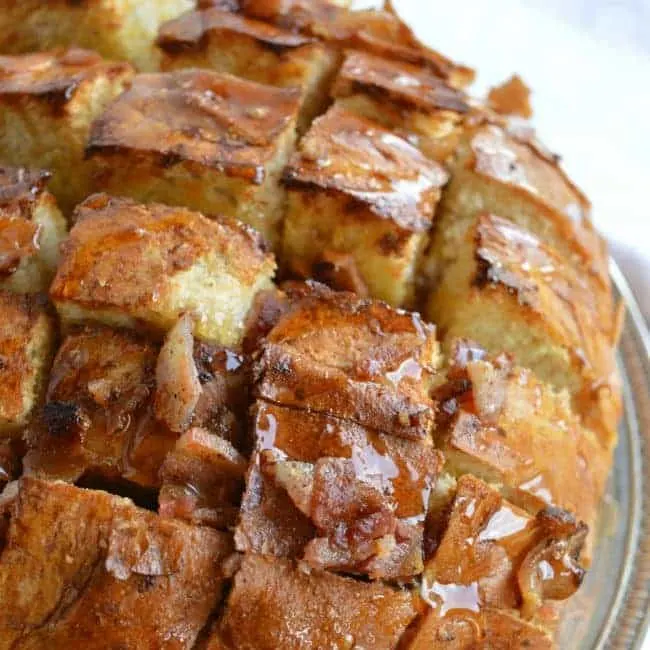 And add this Maple Bacon Pull Apart Bread to your guilty pleasures including, but not limited to wearing pajamas all day and watching Lip Sync Battles.