Say that 3 times fast.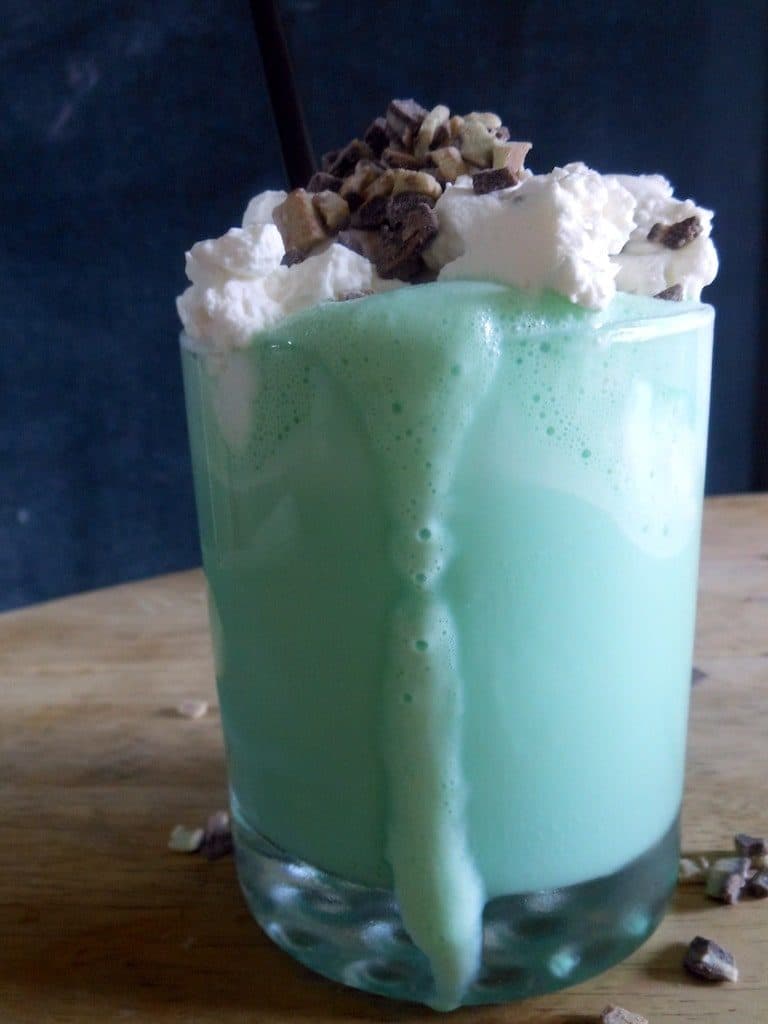 Let's all get down on my level for a minute and just admit that McDonald's Shamrock Shake is … well it's STUPID good. Except the time a few years back that I ordered one and it had the distinctive chalky taste of fast food milkshake mix gone wrong. I'm thinking that shake must have been made by the same group of people that are incapable of turning out a decent latte EVEN THOUGH they make them on machines that basically do all the barista work (can someone please tell my browser that "barista" is a word? I CAN spell. Mostly.). I'm adding these offenses to the ever-growing list of reasons why I need to move FAAAARRRR away from this place. #268- No decent coffee places with reasonable hours.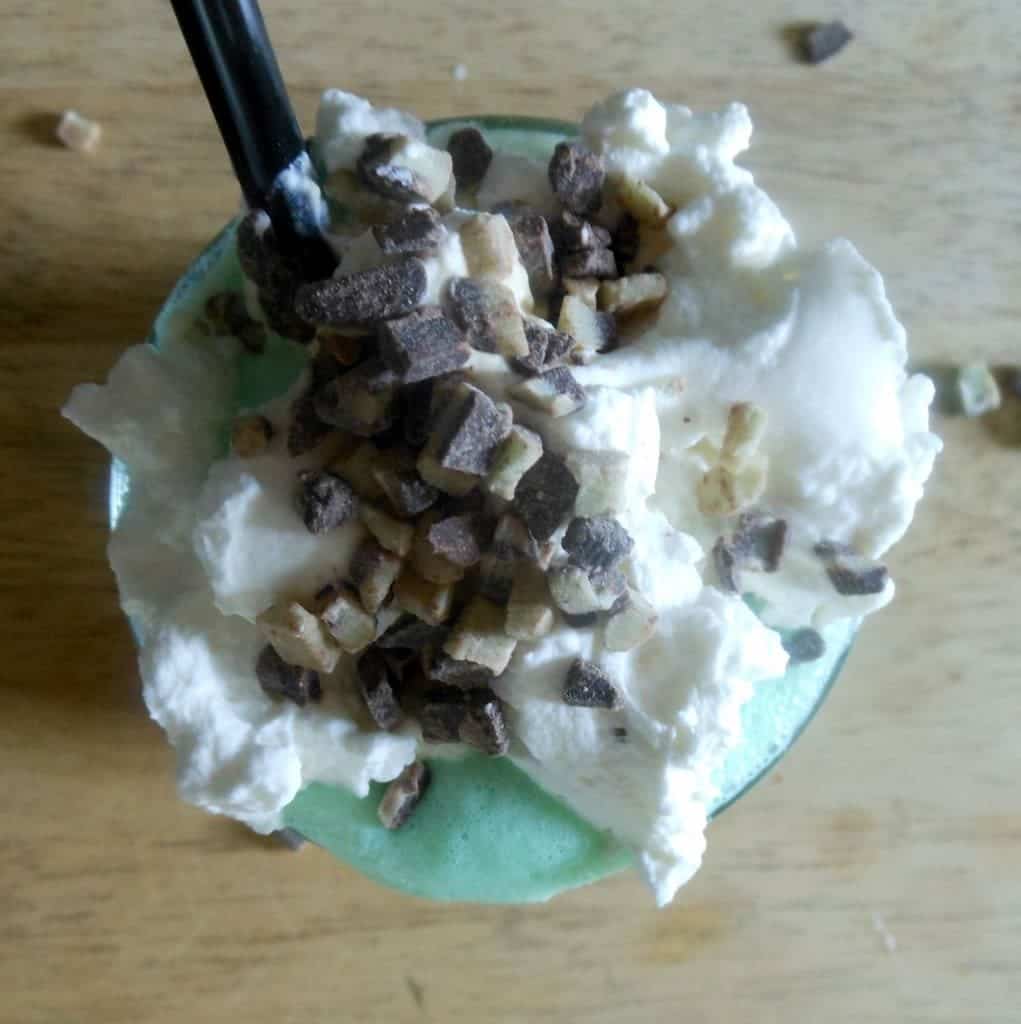 So. About this shake.
I wanted to make a Shamrock Shake at home. Without the 700-something calories. And then I wanted to booze 'em up a little bit. Because the Shamrock Shakes are definitely in honor of St. Patrick's Day, and that holiday is definitely a great excuse to have [more than a few] drinks.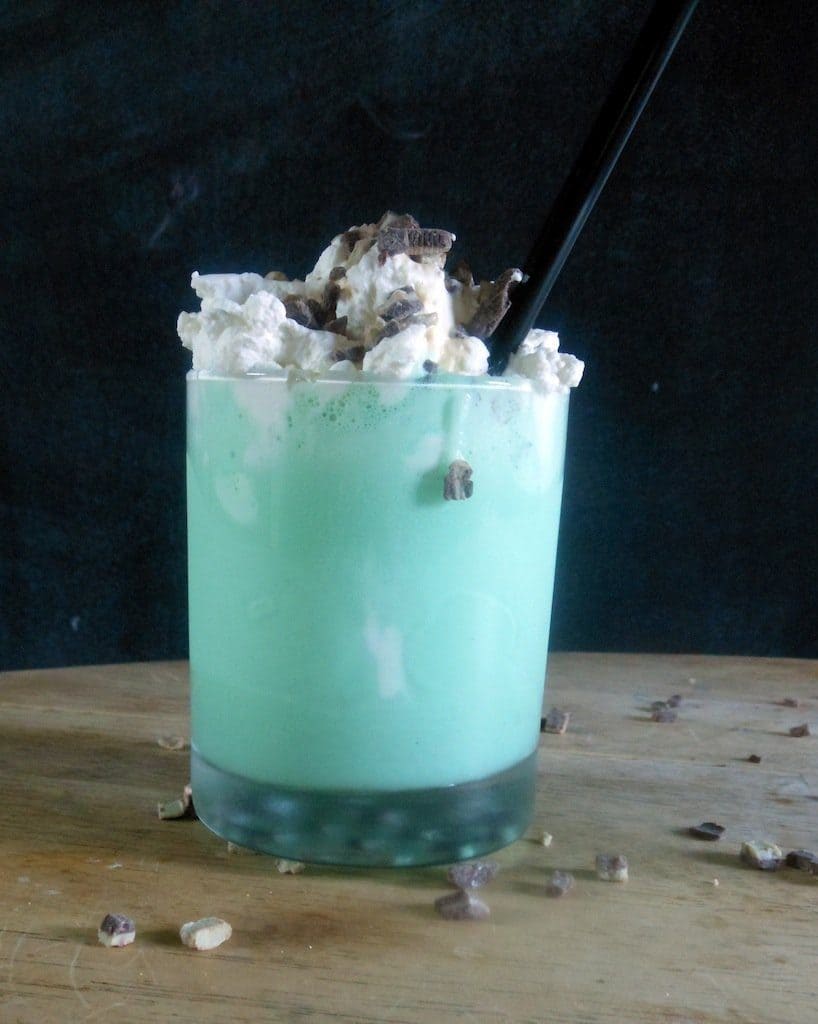 Mission. Accomplished.

Shamrock Schnapps Shakes
Ingredients
1 cup natural vanilla ice cream (low fat or frozen yogurt works well, too!)
1½ ounce pour Bailey's Irish Cream
1½ ounce pour Peppermint Schnapps
2-3 drops green food coloring
fresh whipped cream
2 teaspoons Andes Mint Chips
Instructions
Put the ice cream, Bailey's, Peppermint Schnapps, and green food coloring in the blender.
Blend until smooth.
Pour into an 8 ounce glass. Top with the whipped cream and Andes Mint Chips.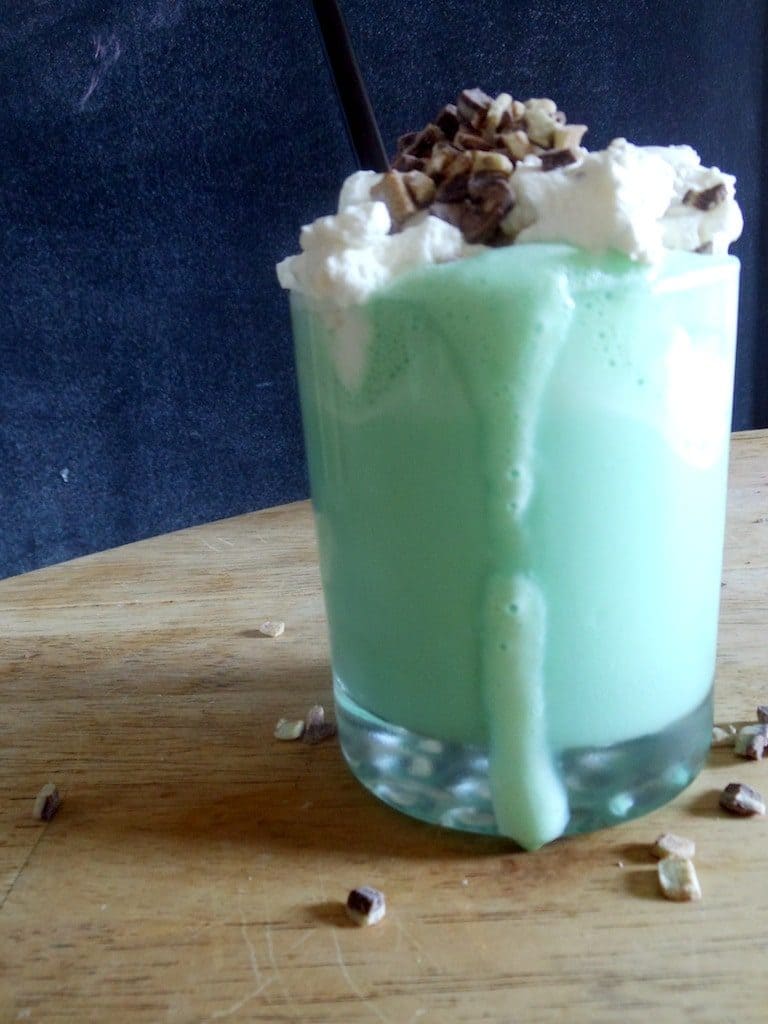 Want Some More?
Get new recipes plus a healthy dose of snarky humor delivered to your inbox each week. It's good stuff y'all.