Slutty Brownies with a S'mores Oreo Twist! A layer of my favorite chocolate chip cookie dough is topped with S'mores Oreos, brownie batter, and then toasted giant marshmallows. Slutty S'mores Oreo Brownies are on another level of delicious!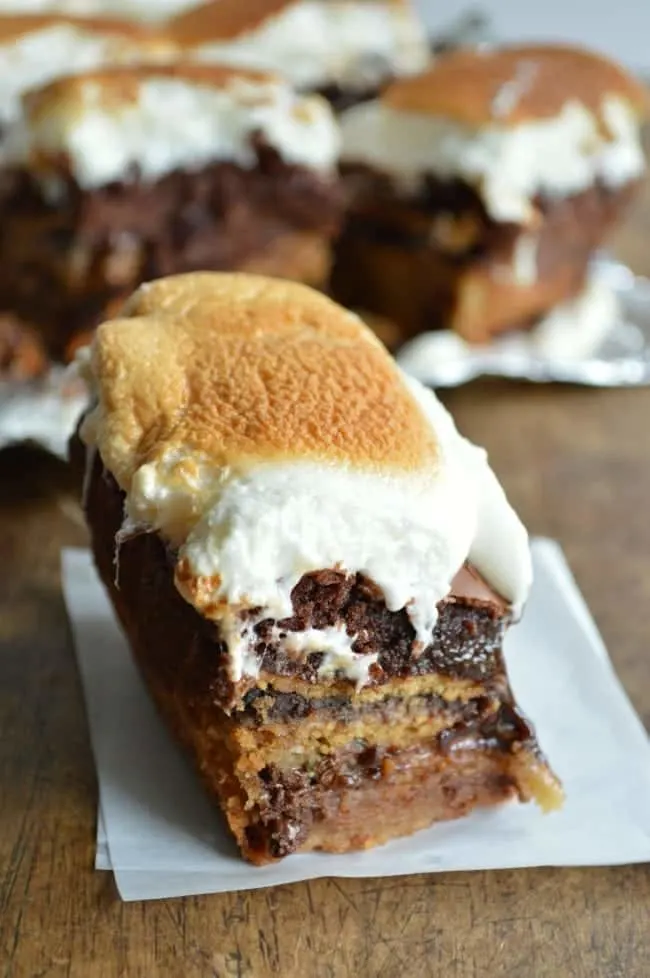 A couple of years back, there was a full-on "slutty brownie" craze. If you have had a Pinterest account for any length of time, or followed any food blogs, you know what I'm talking about. It was a slutty brownie bonanza [<<<— party I'd definitely like to be invited to], and while I think I made them a few times at home, I never posted a recipe because I didn't want to be a copycat (unless I am copy-catting Carrabba's recipes because that's necessary).
But then a few weeks ago I was at the grocery store with my oldest, and we were on a rare junk food binge (normally I binge buy produce but Andrew is a bad influence). We rounded a corner and there, occupying an entire endcap shelf, were S'MORES OREOS. At that moment I knew the slutty brownie revival was about to happen.
If I've been talking about slutty brownies for 5 minutes now and you still don't know what they are, let me diagram it for you: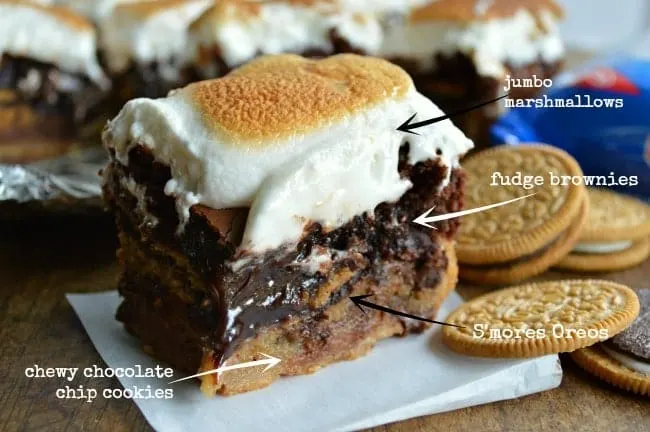 Normally they are sans the giant marshmallows and they call for regular Oreos, but you get the idea.
I used my favorite Chewy Salted Chocolate Chip Cookie Recipe for the base, layered in as many S'mores Oreos as I could fit in a single layer, poured in my Best Basic Brownie Recipe, and then stuck all that good stuff in the oven.
Being patient is the hardest part.
Then I gummed up my kitchen scissors by cutting giant marshmallows in half and layering them across the top. Broil just long enough to put a pretty brown on the top of those marshmallows and let those babies cool.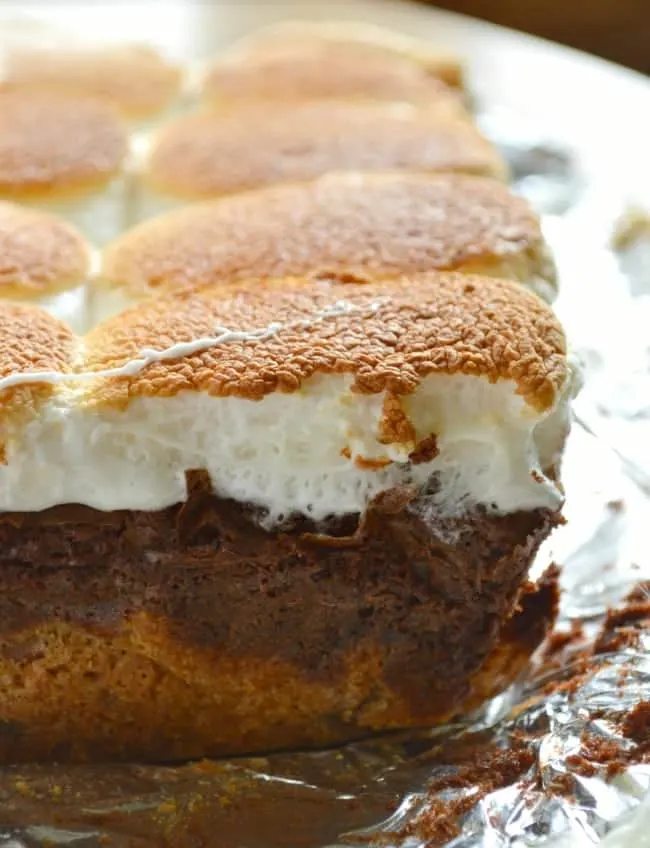 A warning: These brownies are UNBELIEVABLY rich. I had to cut mine into pretty small pieces to even be able to handle them. But they are so worth it. So so SO worth it.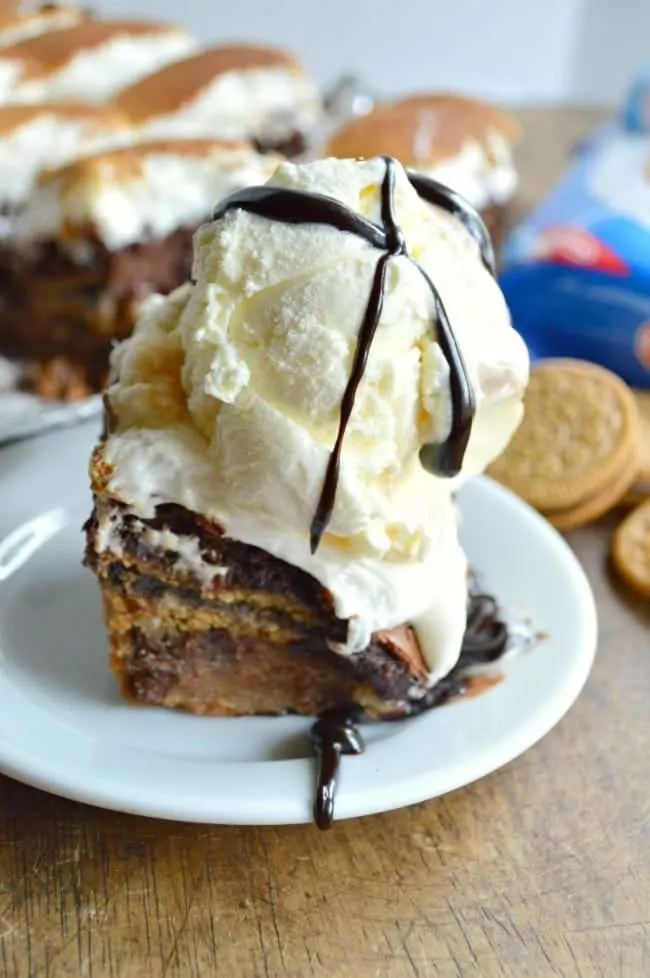 I find that massive scoops of ice cream also help.
Quick Tips:
you can use store-bought prepared cookie dough to save time
you can also use a brownie mix! But you will have leftover batter because it all won't fit in the pan.
you CAN use an 8 X 8 baking pan, but will need to extend the bake time a little.
freeze after cooling for extra easy cutting
Slutty S'mores Oreo Brownies
Intensely rich brownies with a chewy chocolate chip cookie bottom, a layer of S'mores Oreos, and toasted marshmallows on top
Instructions
Line a 9 X 9 square baking pan with foil or parchment paper. Generously butter the paper. Preheat the oven to 325F.
Press the Chewy Salted Chocolate Chip Cookie Dough into the pan. Cover it with a single layer of S'mores Oreo Cookies. Pour the brownie batter on top.
Bake for 30-35 minutes.
Slice the marshmallows in half and place them cut-side down across the top of the brownies. Put the oven on Broil (High) and broil just until the tops are a pretty golden brown. You may need to turn the pan once to brown the whole pan evenly.
COOL COMPLETELY. Lift the foil or parchment from the pan, peel away from the edges, and slice with a good sharp knife. For pretty layered slices you might want to rinse the knife in hot water between cuts.