A moist and sweet loaf cake loaded with fresh strawberries and lots of lemon flavor. Let this Strawberry Lemonade Loaf grace all your summer dessert tables!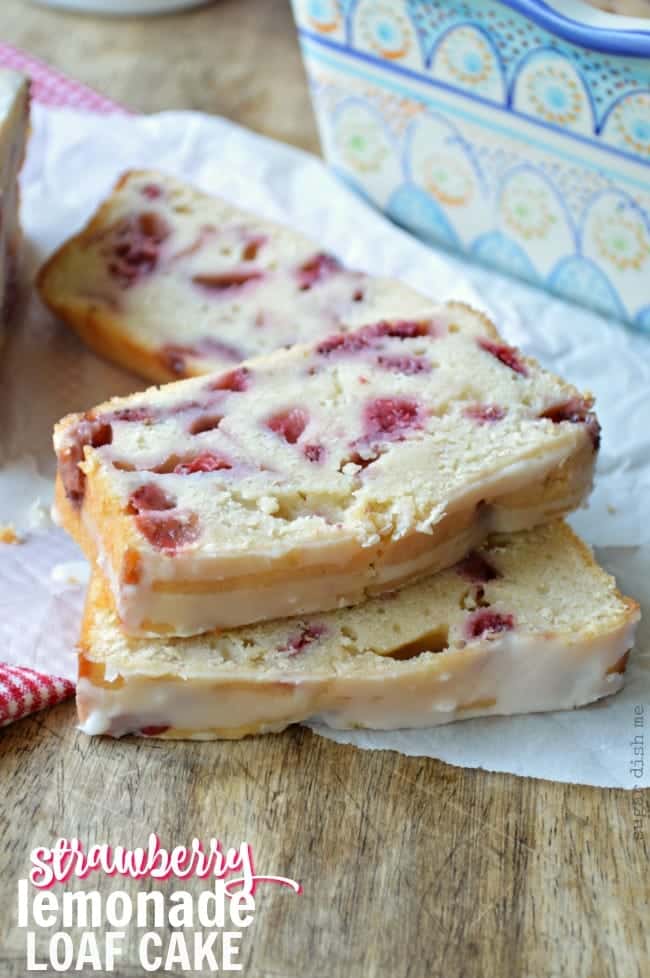 This post was originally published in 2013. The photos and recipe have been slightly updated. Enjoy!
Today is a really really REALLY special day. It kind of blows my mind, actually.
This day, 13 years ago, I became Andrew's mom.
My little (not so little anymore!) Andrew came into this world just before I turned 20. We have grown together for all these years and I just don't know who I would be without him. This kid is amazing.
When he was a baby we were attached at the hip. Literally. Because I'm pretty sure I didn't put him down for 6 months… not that he would have let me.
Attachment parenting before it was cool. I was ahead of the curve.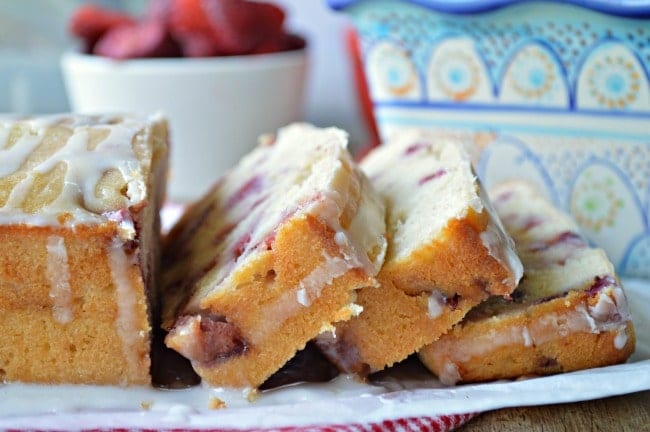 He was a cowboy for Halloween when he was 2, costume complete with an eyeliner handlebar mustache. He wanted to dress up like a cowboy everyday for 3 weeks after that. I think he thought that being a cowboy meant lots of free candy. We're not cut from the same cloth or anything.
I cried huge hysterical tears when I took him to kindergarten. I was THAT mom. Andrew was unfazed. He just wanted to know if there were toy trains in his classroom.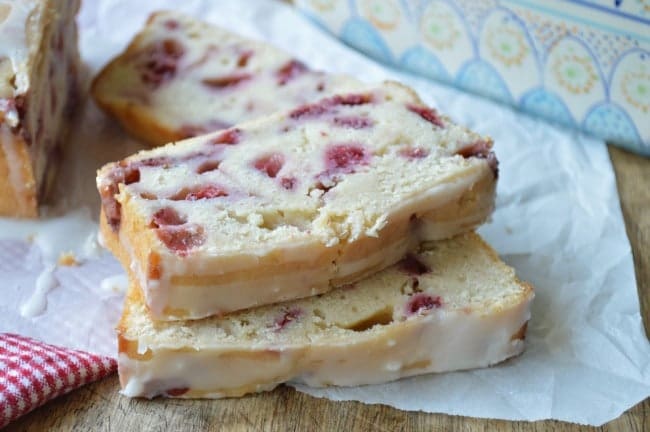 In first grade Andrew had a REALLY MEAN teacher. She was the worst. I went to bat for my little guy. He never ever forgot it.
Once, a few years later on Columbus Day, he gave his teacher an earful about why Christopher Columbus is a fraud and should never be celebrated. Smart boy.
He is independent and mostly self-assured. I can always count on Andrew to be solid and do the right thing.
He's a speaker-upper (naturally), a thinker, a leader.
I am so so so proud of my sweet guy. Thirteen is a BIG birthday!
Let's celebrate.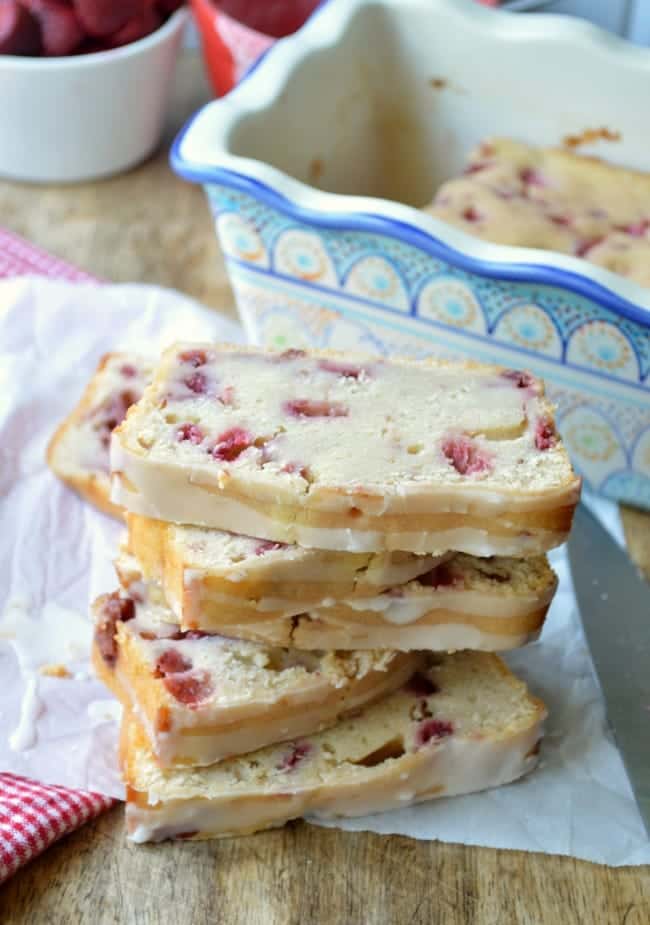 And hey! In addition to this being my oldest boy's birthday it is also Leftovers Club Day!! Once a month a group of food bloggers swaps all the delicious leftovers from a baking post. This month I shipped off this Strawberry Lemonade Loaf. I think it's my favorite sweet quick bread I've ever made. Chad was pretty peeved when he realized I was sending a whole loaf to my Leftovers Club partner in NYC.
So I made it again.
It is super moist and slightly tart– sticky sweet without being too syrupy and dotted with fresh strawberries. Oh man. We all need some of this in our lives.

Adapted from my
Whole Wheat Strawberry Muffin Recipe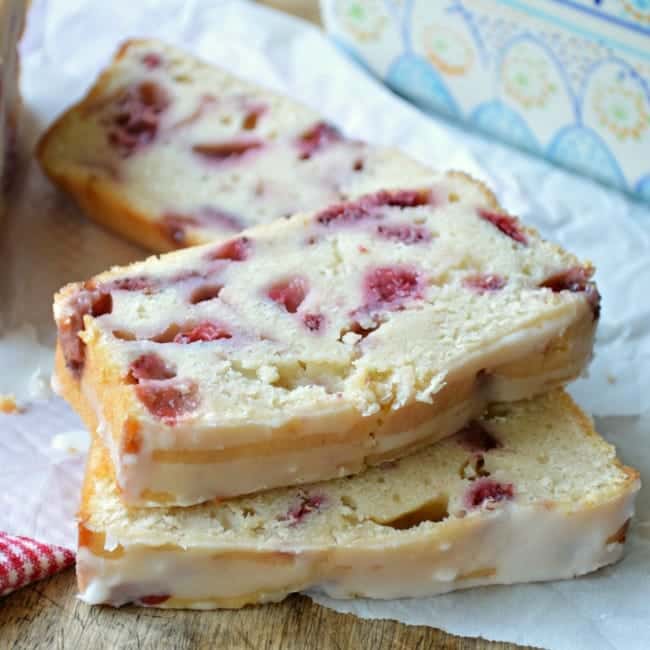 Take a minute to check out all the other awesome Leftovers Club Posts!!
O'Boy! Organic – Rhubarb Cake
Eat Bake Drink Cook – Everything Cookies
You Might Also Like…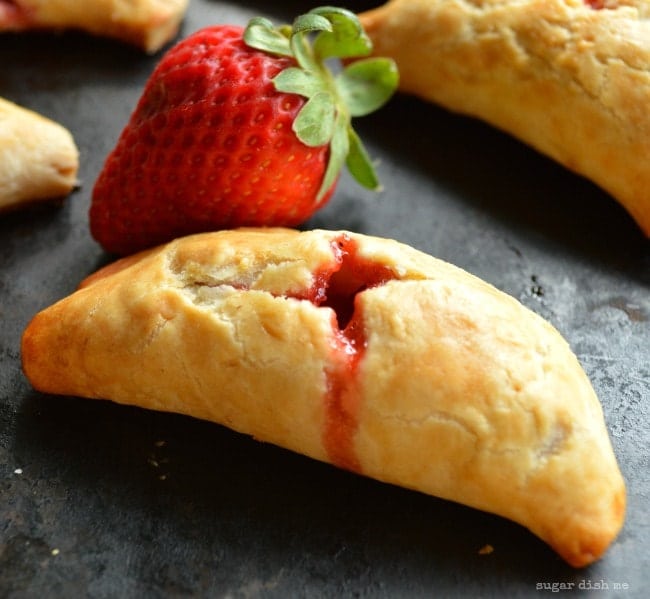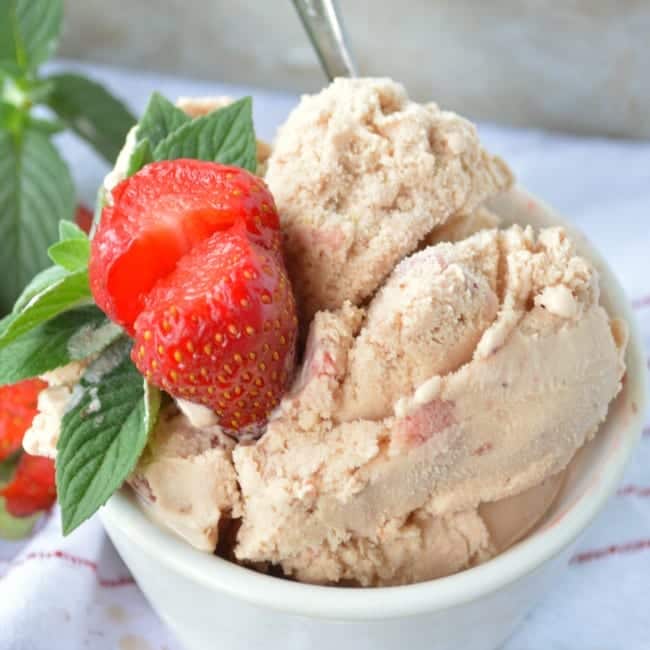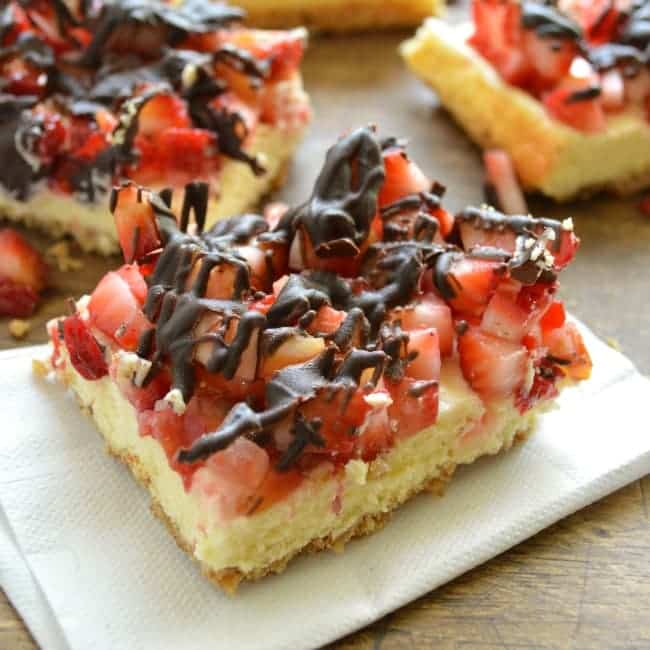 Strawberry Cheesecake Bars with Pretzel Crust
Hey, Andrew. Happy Birthday. Mom loves you. You're completely awesome.