Just two simple ingredients (and pretty garnishes to your heart's content) yield this completely delicious Toasted Coconut Iced Coffee that will get you all the way through the summer heat. Bonus: you can also booze this one up if you'd like!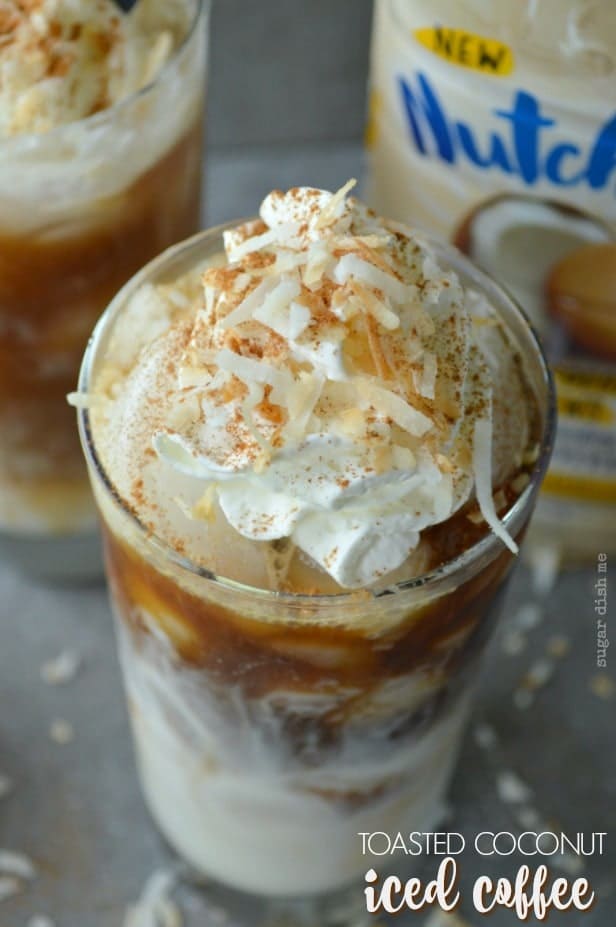 This post is sponsored by my friends at Silk. All thoughts, opinions, the original recipe, and photos are my own.
Did I ever tell you that we have no national coffee chain here? You know the one that rhymes with Schmarbucks? That can be found on every corner of the US, except for the corners near my house?
I'm sure I have mentioned this at least 3657658794 times, but in case you missed it, now you know. We have been schmarbucksless for as long as I have lived here and occasionally it makes me want to crawl in a hole because I need a latte STAT.
And while I adore a good copycat recipe, there are some things I really just want someone else to do for me. Like make coffee drinks.
The good news for me is that they are finally adding said coffee chain to my local grocery store (I'd also like to take credit for this because I totally begged them on Twitter relentlessly like a year ago). The bad news is that I might go broke buying frou-frou coffee drinks.
So I found a solution. This two-ingredient Toasted Coconut Iced Coffee is EXACTLY what I needed. If you count ice and garnishes it's more than two ingredients, but that's just a technicality.
READ: Don't blow up my inbox with snark on how I can't count.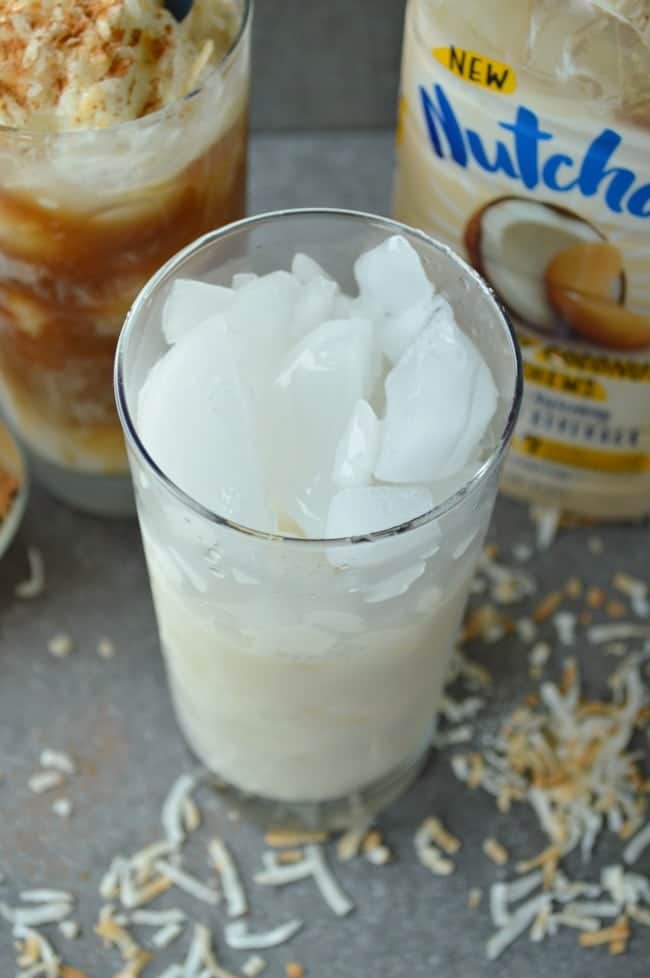 I used the Toasted Coconut + Cashew
---
version of Silk's new Nutchello because for me it was the most versatile. But you can absolutely make this with the Dark Chocolate + Walnut or Caramel Almonds + Cashews. You can also change this up in a few fun ways.
add 1 1/2 ounce pour of Coconut Rum for a boozy version
swirl chocolate sauce around the glass before adding the ice to make a CHOCOLATE Toasted Coconut Iced Coffee
Pour it in the blender for a frozen version.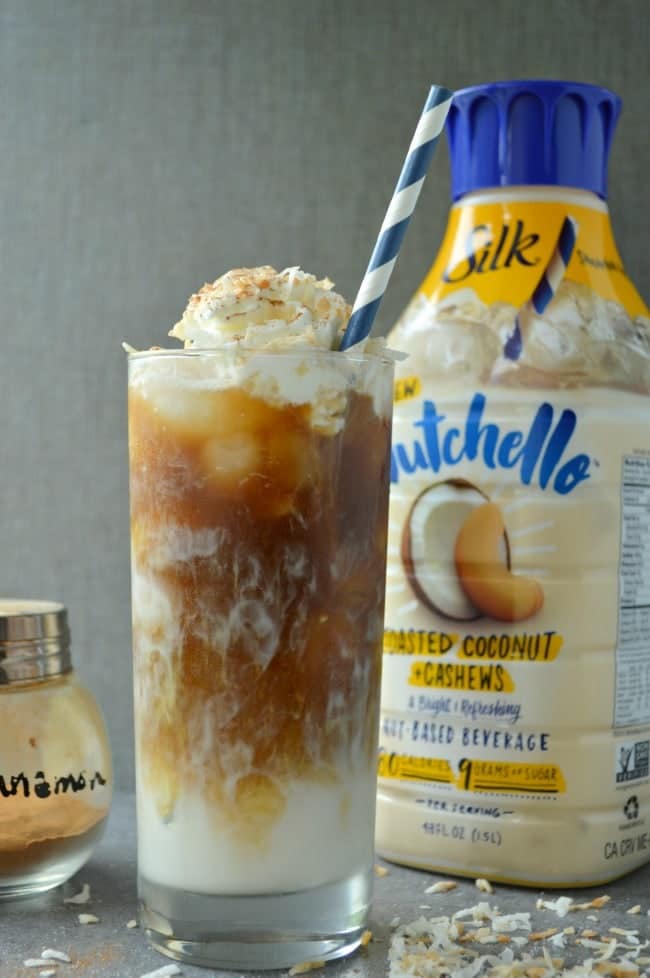 I feel like the moral to this story is that I basically needed Nutchello in my life sooner. Because my infatuation with coffee house drinks has met its homemade match. And they can't add rum, soooooo… #win
I also wish I'd made some toasted coconut cakes to go with my drink. Another day, perhaps.

Toasted Coconut Iced Coffee
Instructions
Fill an 8 ounce glass with ice.
Pour the Nutchello Toasted Coconut + Cashews over the ice.
Fill the rest of the way with the strong brewed coffee.
Garnish with whipped cream or non-dairy topping and toasted sweetened coconut.
Notes
To toast the coconut, scatter it across a baking sheet and let it bake in the oven at 350°F for 3-5 mins
Pssst… you can get a coupon for Nutchello HERE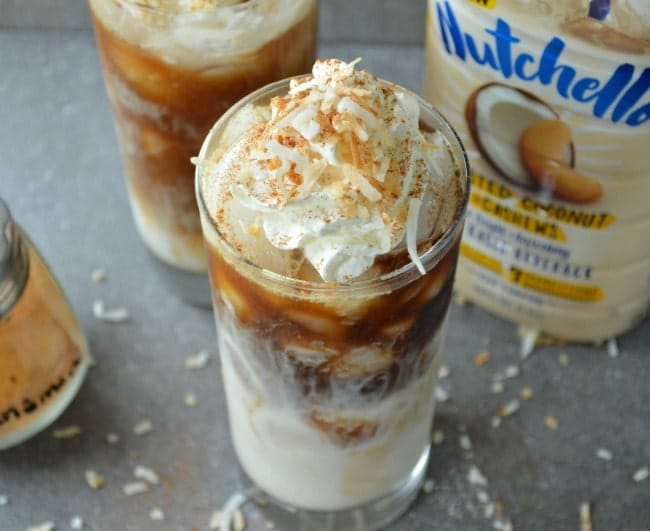 This is a sponsored conversation written by me on behalf of Silk. The opinions and text are all mine.