Apple Pie Pancake Muffins mix up just like pancake batter, but have delicious apple pie filling folded right in. Drizzled with glaze or syrup, these sweet little treats are sure to be a hit.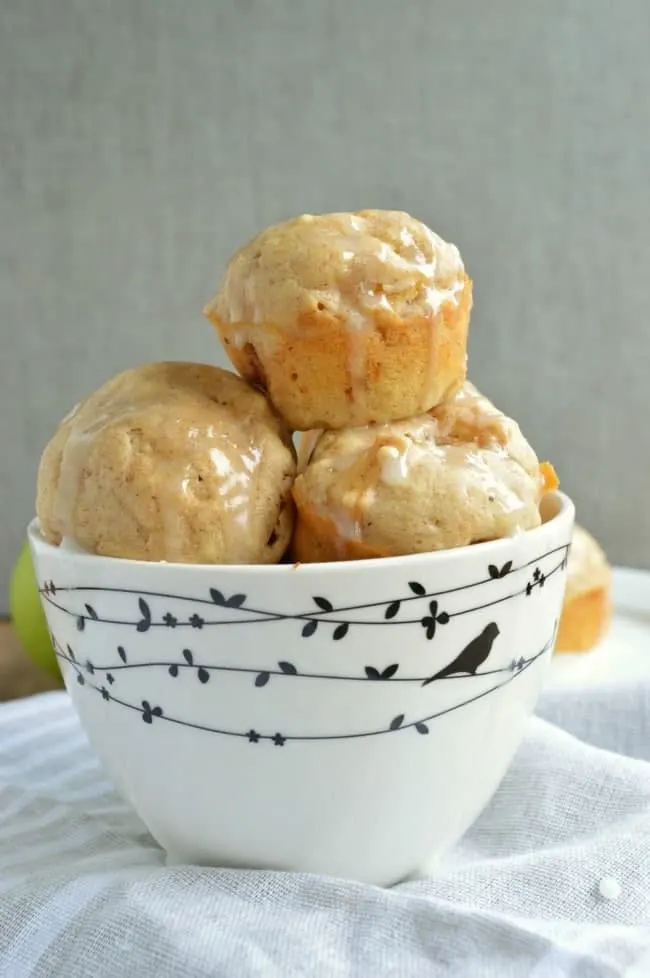 My favorite way to eat pancakes with my fingers.
I'm gonna warn you going in — these Apple Pie Pancake Muffins are kinda dangerous. There are things like pie filling and fluffy pancake batter, and sticky sweet glaze present in every bite. Apple Pie Pancake Muffins were my attempt at portable pancakes. I think I pretty well pulled it off!
There are no shortage of pancake recipes on the blog. The most popular is for Homemade Fluffy Pancake Mix (a.k.a The Best Big Fat Fluffy Pancake Mix), but there are so many good ones! It's hard to choose, man. #pancakeseveryday
Anyway.
I thought we should add some of the fall mania to my love for pancakes.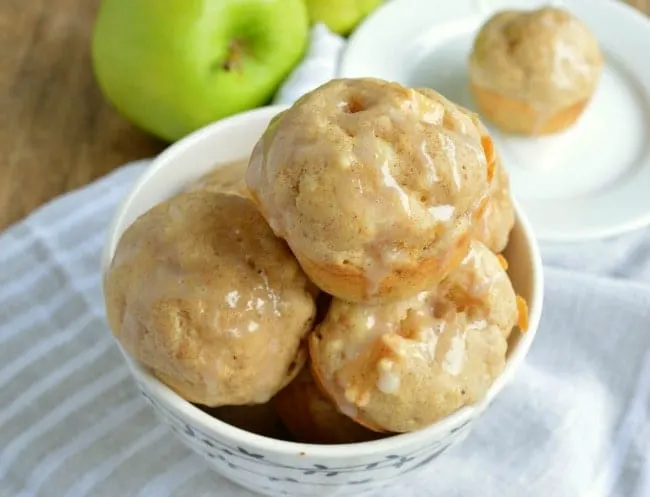 I also thought it would be fun to eat pancakes with my fingers.
I was right.
These are soft, squishy little bites that are reminiscent of the fluffiest pancakes. Filled with fresh chopped apples, brown sugar, apple pie spice, and just a hint of lemon juice for that tiny bit of tartness, Apple Pie Pancake Muffins taste exactly like a big stack of … apple pie pancakes?
Not sure where I was going with that one.
Sorry.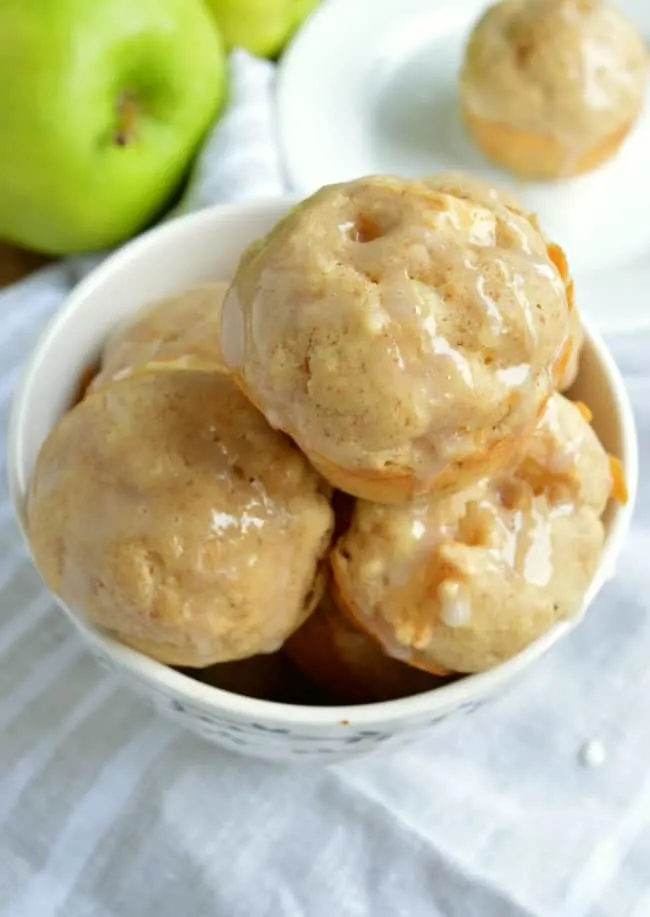 I am sure though — that these need to be a part of your October/November apple baking. Pies are great. Chewy Apple Peanut Butter Bars are also great. Apple pie flavor that is acceptable for breakfast? Extra great!
Other apple recipes you need in your life…