You just need a healthy basil plant and about 5 minutes of time to turn out this Awesomely Easy Basil Pesto recipe.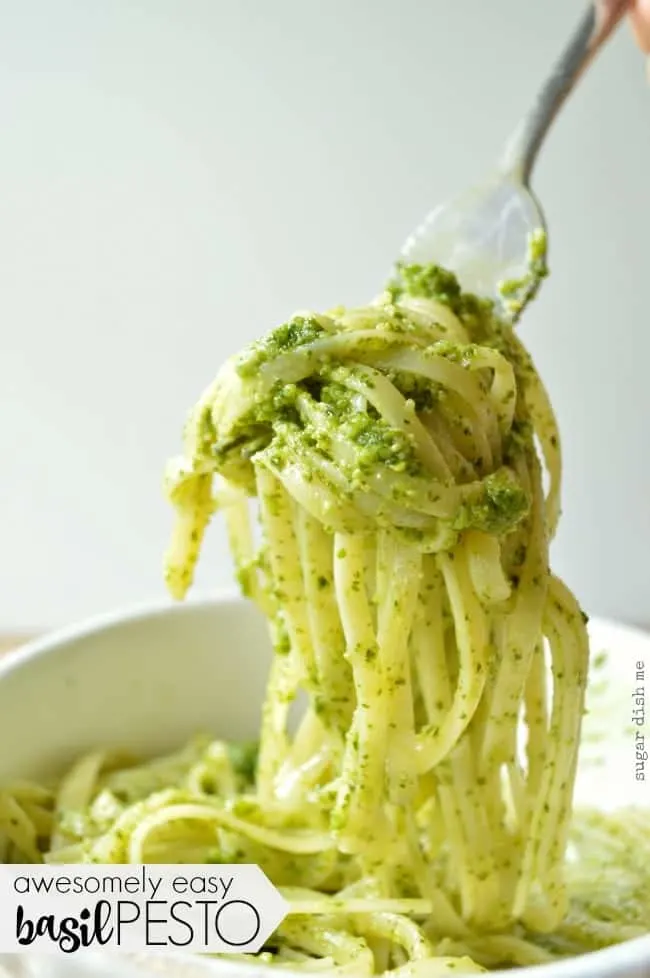 We have officially reached that part of the summer where I am happily gorging myself on produce. Chad and I haven't planted a vegetable garden at this house yet (in truth I am really not interested, but Captain Green Thumbs is itching to turn over some soil over here), but I do have some raging herbs in pots. The basil has officially reached "pesto status" which for me is when it yields so much I have no idea what else to do with it.
Good thing pesto requires a lot of basil.
So, not that this is like a novel recipe or anything. I didn't invent pesto. But I DO love it. And I can offer you some fun ways to use it (besides dousing a big plate of pasta, I mean).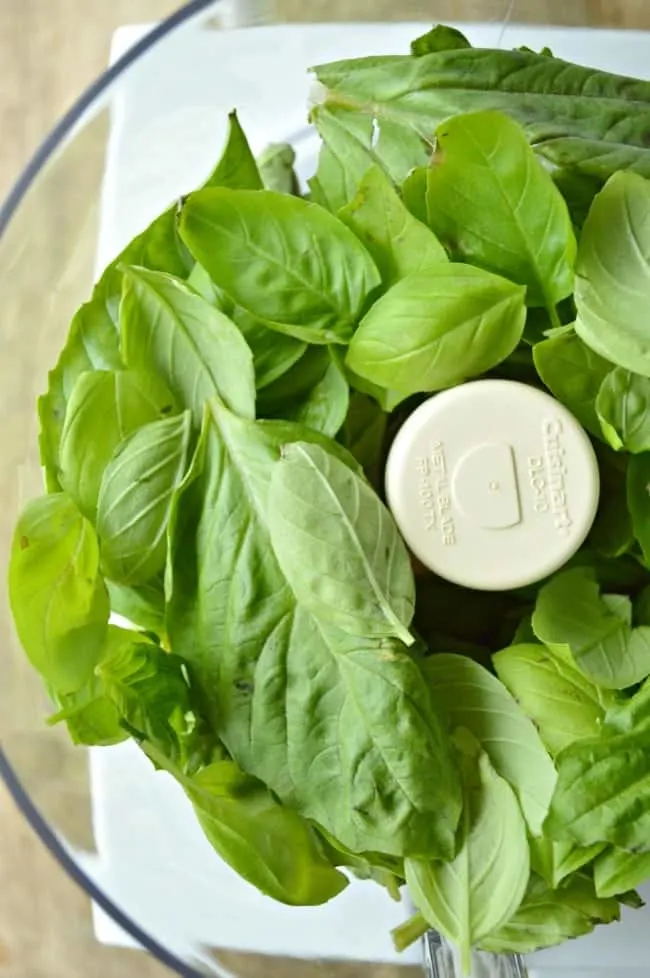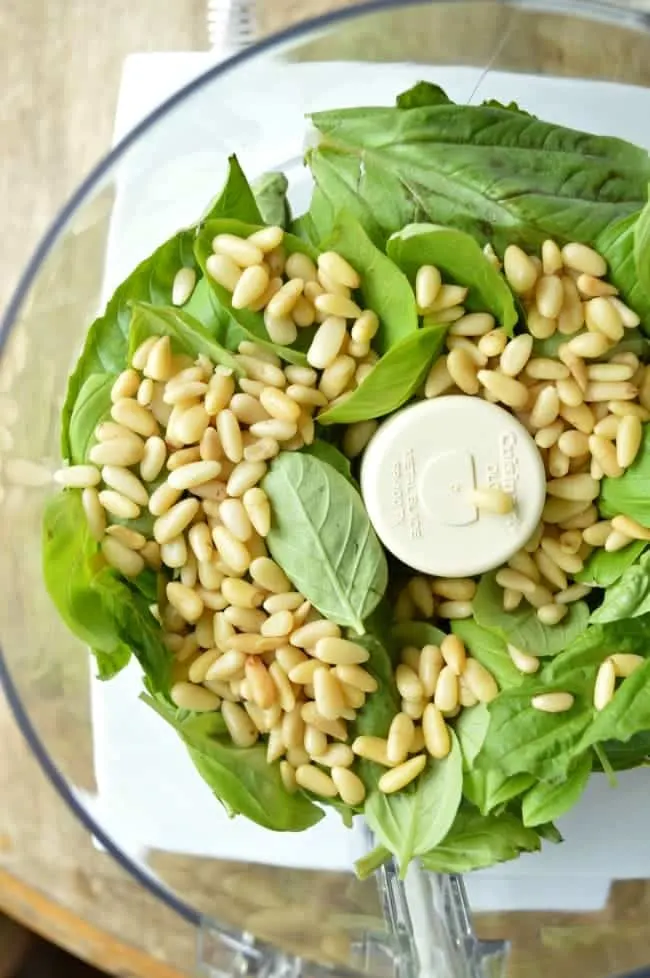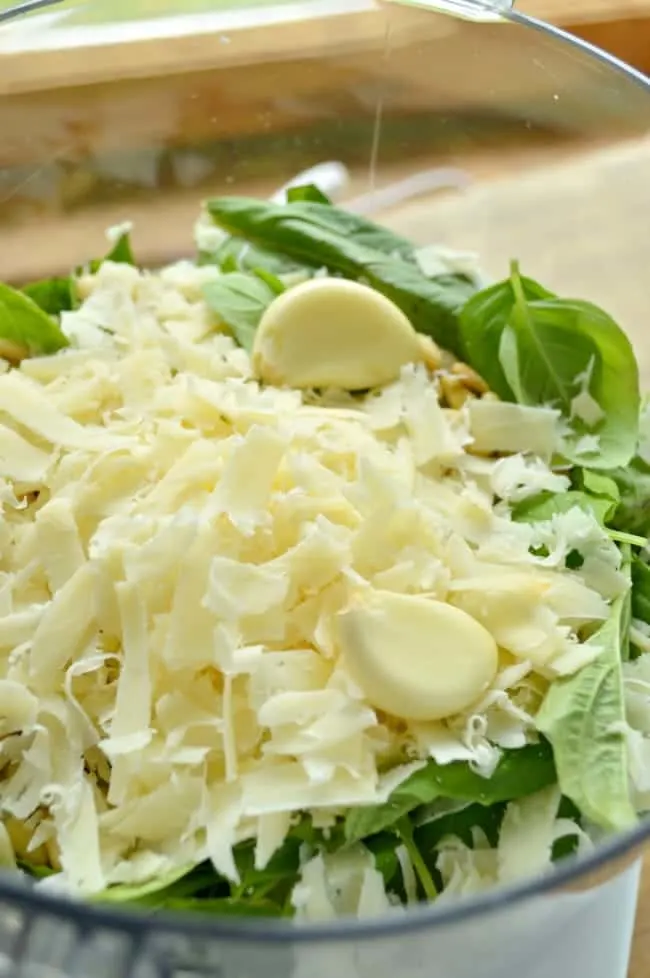 If you have an abundance of kale, you can try this Kale Walnut Pesto. Basically you can use these instructions to pesto all the greens. Get to it!

Awesomely Easy Basil Pesto
Ingredients
2 cups of packed fresh basil leaves
¼ cup of pine nuts
½ cup of grated Parmesan cheese
2 cloves of garlic, smashed and peeled
½ cup of extra-virgin olive oil
Instructions
Place the basil, pine nuts, Parmesan cheese, and garlic in your food processor. Fasten the top on and slowly drizzle in the oil while pulsing to combine.
Add more oil as necessary to reach your desired texture.
Serve! On pasta, chicken , burgers, bread, soup, salads, and more.