Blueberry Breakfast Cake has a smooth and creamy texture like cheesecake! Loaded with fresh berries, eggs, ricotta cheese, and other goodies, this simple breakfast cake will be a new favorite.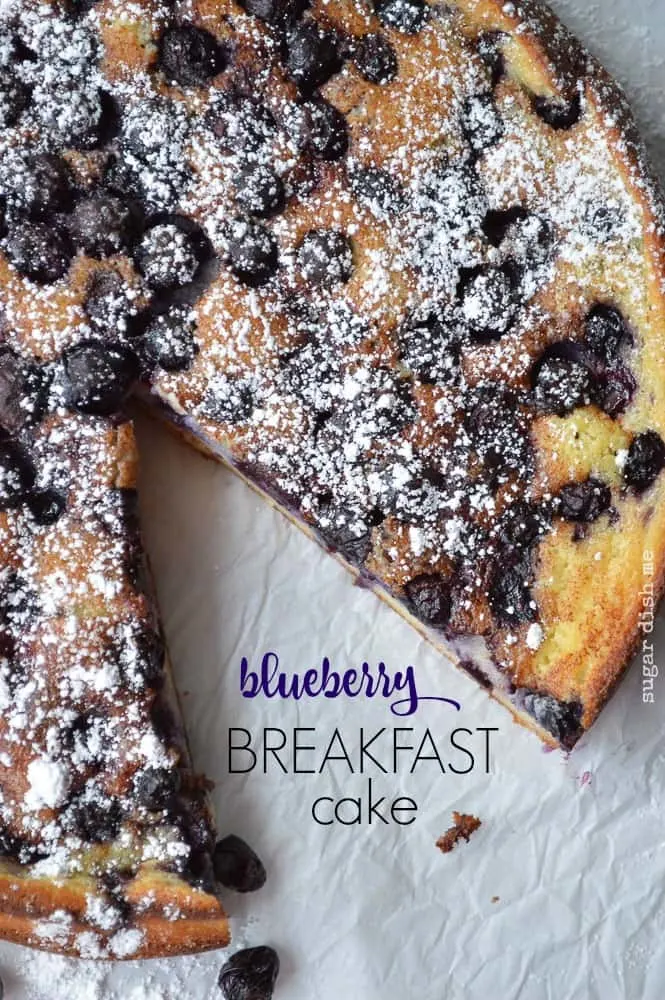 The blueberry obsession never ends.
Can I tell you something weird? I don't even like to eat plain blueberries. I will pick them out of a fruit cup and push them aside with the cherry tomatoes that I almost always pick out of my salad. Which is absolutely something I'd give my kids the business about at the dinner table. "Why aren't you eating your perfectly good blueberries, Evan? They're good, GAH."
This is the part about being a grown up that's fun, I guess. This and wine.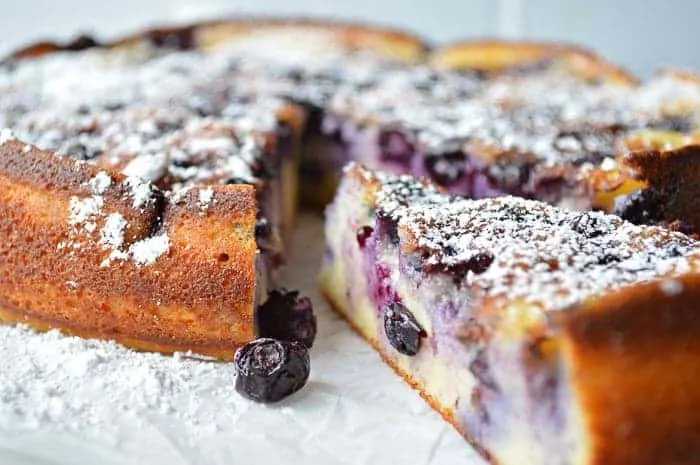 I do really like to put blueberries IN all the things though. Most recently I added them to Blueberry Peach Pound Cake with Boozy Blueberry Sauce. The rum was a great idea, guys.
Other reader favorites include Slow Cooker Blueberry Coconut Cobbler and Blueberry Pie Bites. All of these are things I can eat without any coercing. As is Blueberry Breakfast Cake.
This cake has a smooth, creamy texture; it's kinda like cheesecake (my fave). It's all loaded up with things like eggs and ricotta and sour cream. There's only just 3/4 cup of flour.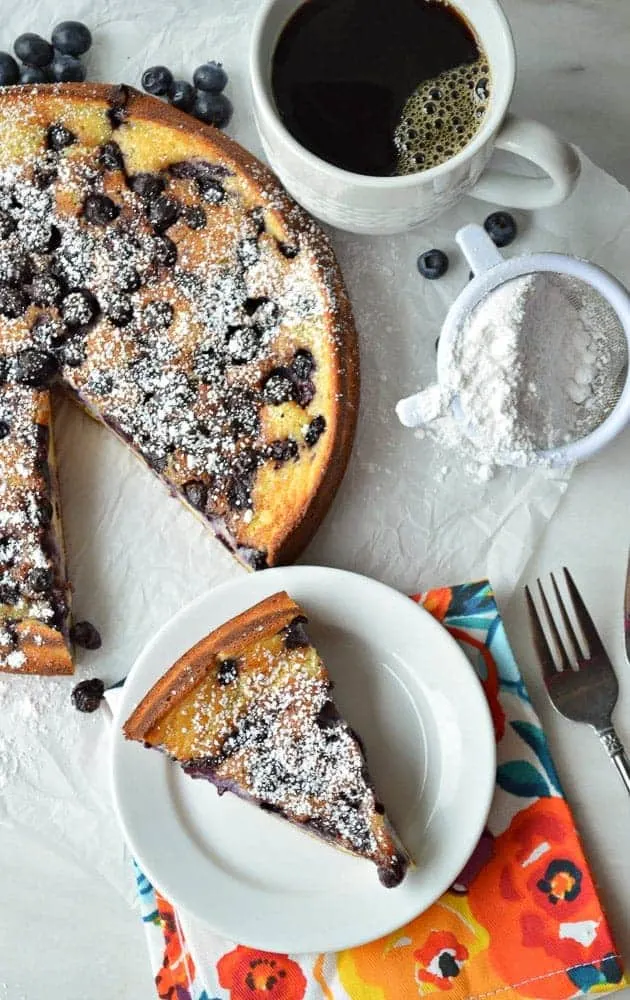 Here's where the wordiness stops, though. Because it's Monday, it's rainy, and I accidentally started my morning with relaxation yoga. What all of this means is that I'd basically just like to eat some cake and nap.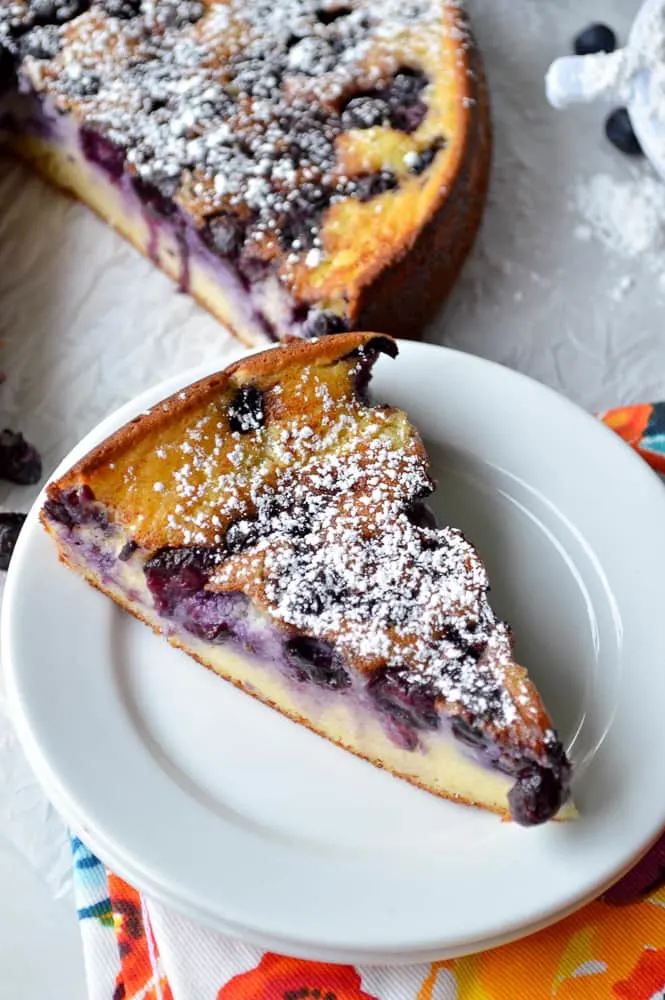 Other cakes that are appropriate for breakfast include…
… all of them. Duh. But also —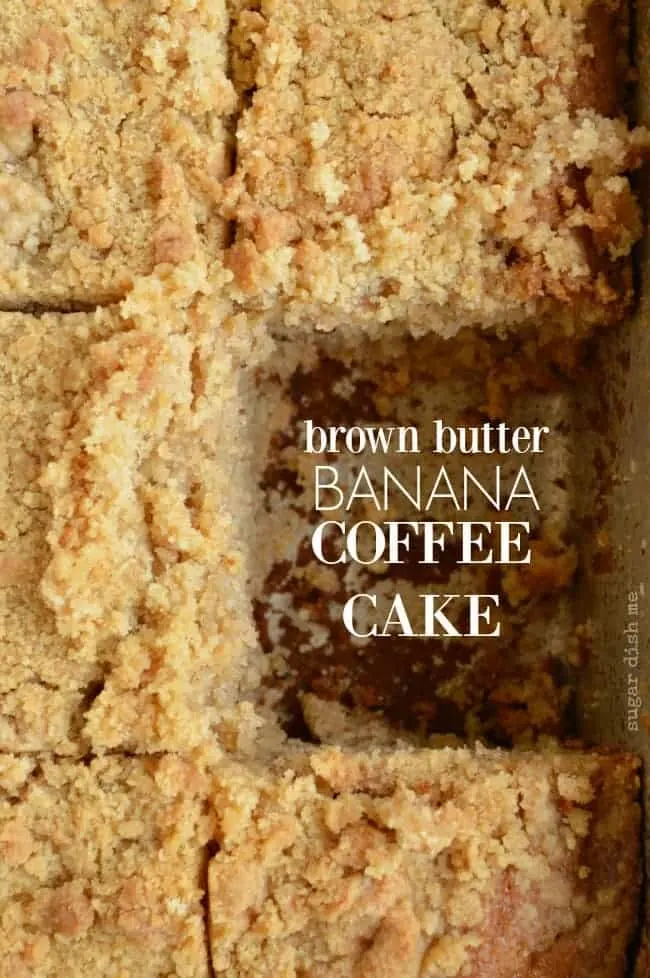 Brown Butter Banana Coffee Cake