Crock Pot Philly Cheesesteak Quesadillas are cheesy steak delicious! Simple to prep ahead and put together on the fly for a fast family meal that has AMAZING leftovers.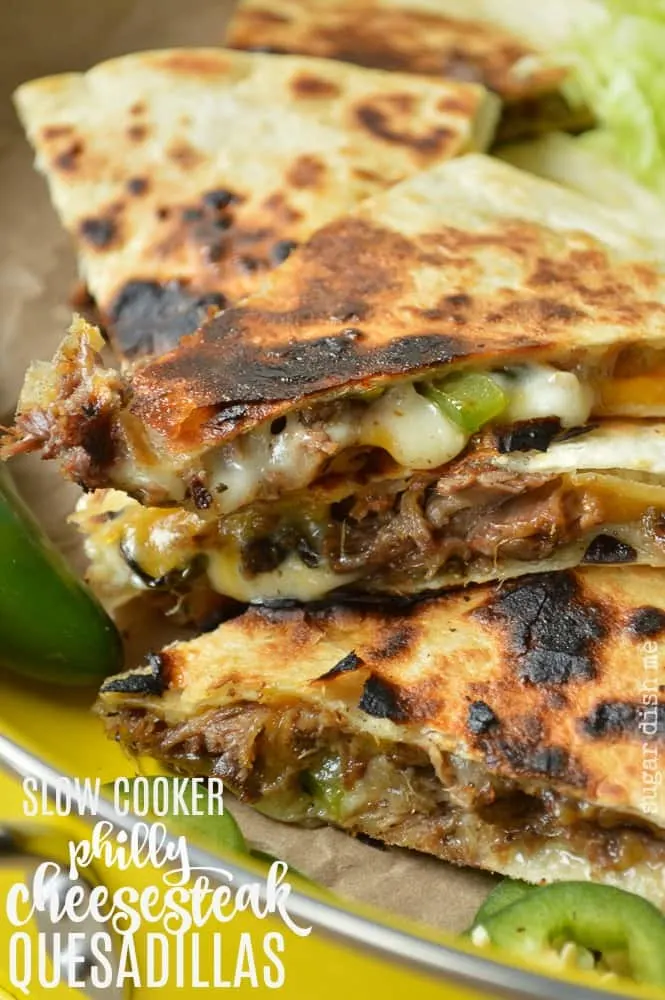 Save This Recipe for Later
Saved!
Slow Cooker Philly Cheese Steak Quesadillas are made with tender slow cooked onions and beef and piled onto flour tortillas with two kinds of cheese.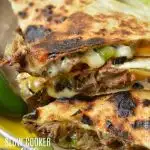 Hey Hey! This post has been updated as of 8-7-2017. It originally dates back to March 2013, waaay back in the day. So it has fresh photos and some updated text, but it's the same old great recipe and a major fave with my family!
Let's first discuss the Philly Cheese Steak component here and get it outta the way.
Food Police: you are on notice.
Don't waste your time emailing me to tell me about how I have ruined the sanctity of all the Phillies and cheesesteaks in the universe with both my slow cooker and my quesadillas.
You're embarrassing yourselves.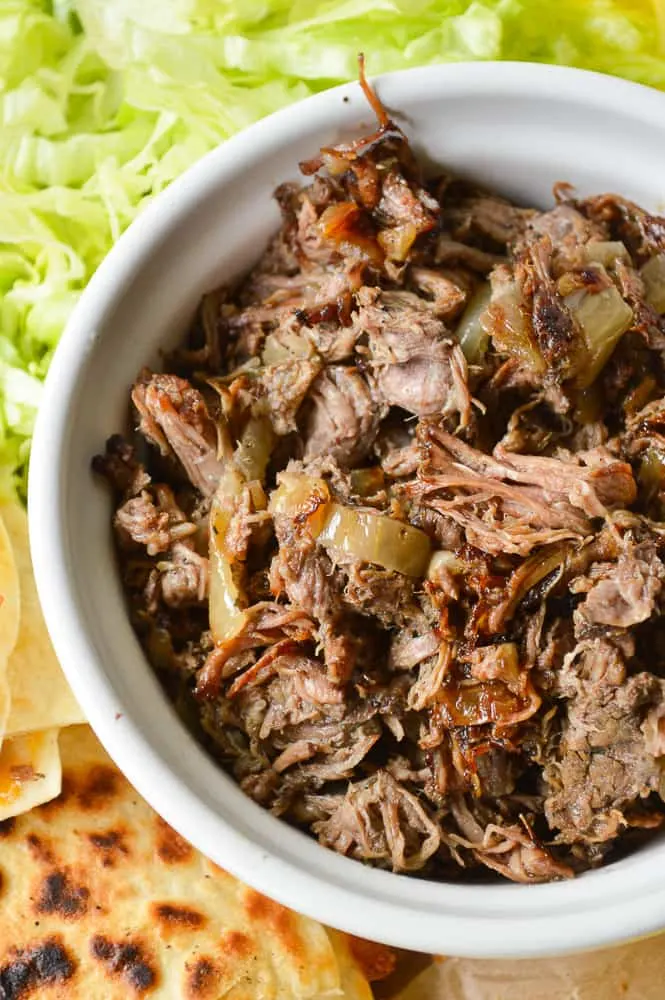 Don't be like the guy that trolled my Carolina Style Hot Dogs at 2:30 am on a Wednesday because he was all upset about the way I cut my cabbage. Or the other weirdo that got all offended about my Philly Steak and Grilled Cheese Sandwiches, also around 2:30 am [because that seems to be the best time for food blog trolls to come out]. I have some snap for every bit of your snip, so you should probably just go find a bigger problem to solve.
Now we can talk Crock Pot Philly Cheese Steak Quesadillas.
This beef! OMG, y'all. It's on the level.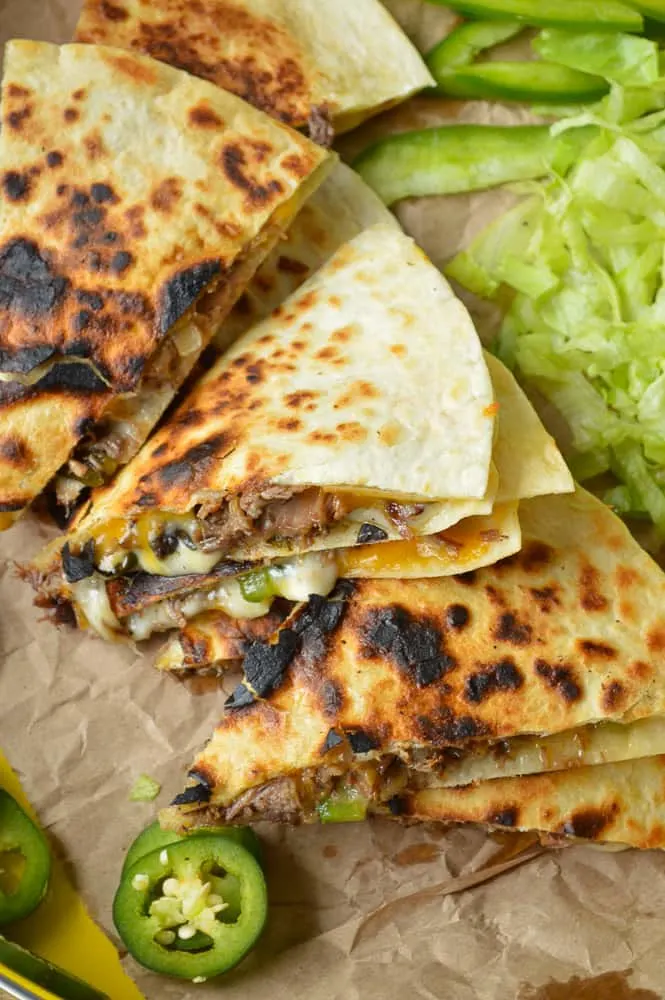 But also – ALL. THE. CHEESE. I did a cheese double whammy here with shredded sharp cheddar and sliced provolone. Cabot is my forever-reliable cheddar cheese standby and if you are feeling a little adventurous, they make this horseradish cheddar that has just the right amount of bite to it. If you can find it in a store near you, I highly recommend it.
[socialpug_tweet tweet="Take your Philly Cheesesteak Quesadillas to another level with @cabotcheese horseradish cheddar" display_tweet="Take your Philly Cheesesteak Quesadillas to another level with @cabotcheese horseradish cheddar" style="1″]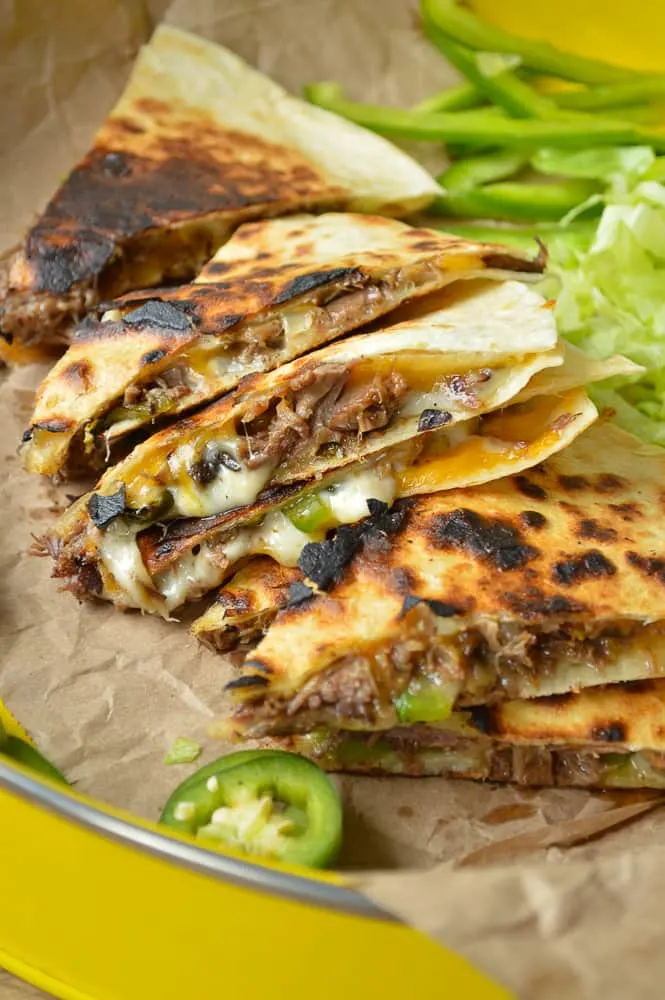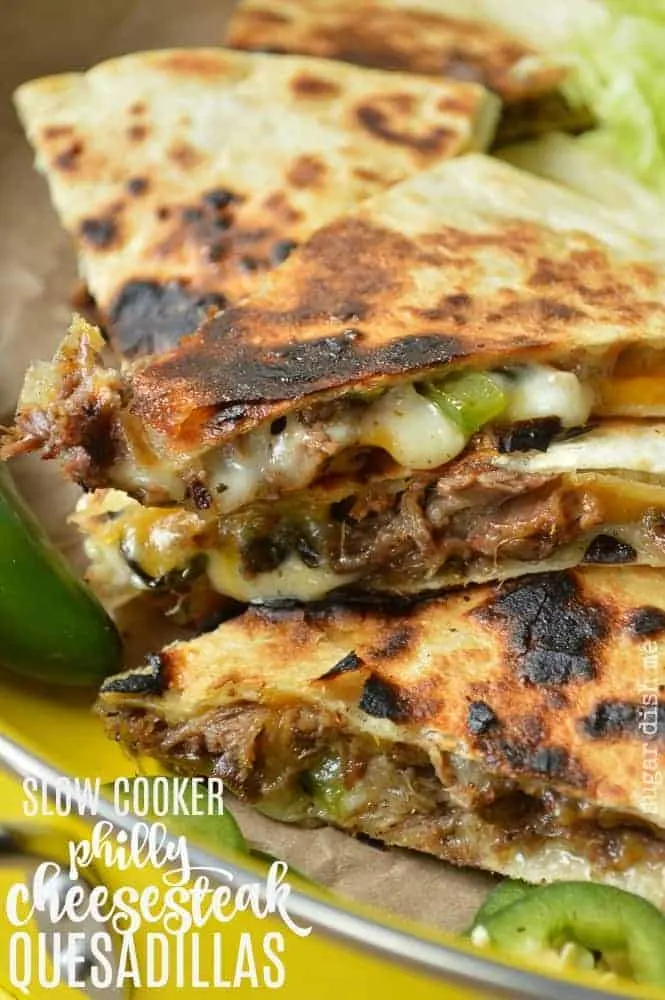 Servings:
4
large quesadillas
Ingredients
For the Beef
1

large onion

thinly sliced

3-4

pound

chuck roast

1/3

cup

Worcestershire sauce

1

teaspoon

kosher salt

1

heaping teaspoon ground black pepper

2

cloves

garlic

minced
For the Quesadillas:
8

large flour tortillas

2

cups

shredded sharp cheddar

8

ounces

sliced provolone cheese

shredded lettuce and sour cream to serve
Instructions
Place the sliced onion in the bottom of the slow cooker crock. Nestle the chuck roast right on top. Sprinkle the garlic all over.

In a small bowl, whisk together the Worcestershire sauce, salt, pepper, dried thyme, basil, and minced garlic. Pour it over the roast.

Cook for 3-4 hours on high or 7-8 hours on low.

When the meat is fork tender, gently remove it from the crock pot and shred it. Return the meat to the crock pot and stir to evenly incorporate the meat, onions, and sauce.

Heat a large skillet or griddle (medium high heat or about 375 on the griddle). Place a tortilla shell down, cover with 1/2 cup shredded cheddar. Spread some of the beef over the cheese. Top with 2 ounces of provolone. Cook until the cheese is good and melty, place another tortilla on top, flip, and cook until the second side is toasty.

Remove to a cutting board.

Repeat with the other 3 quesadillas.

Slice them like pizzas and serve with shredded lettuce and sour cream.
Notes
I used green peppers and mushrooms in my quesadillas. You can add these to the slow cooker OR you can saute them quickly in a pan before adding to the quesadillas (I like the saute option, personally). [br][br]You'll have plenty of beef leftover. I am a huge fan of leftovers. You can use it for sandwiches, served over rice, to top a baked potato, make Philly cheese steak fries (why didn't I think of that until now?)-- the possibilities are pretty endless.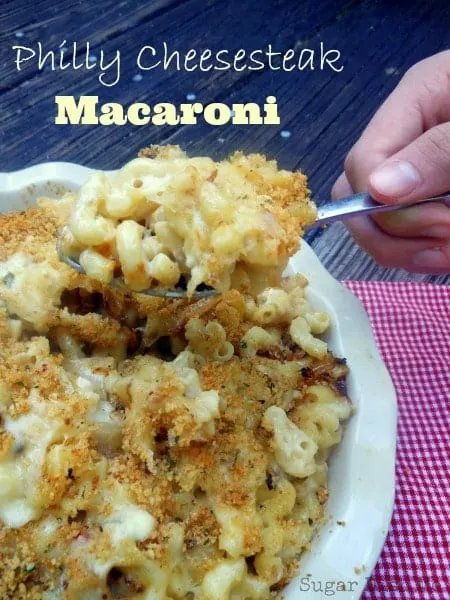 You should definitely try this Philly Cheesesteak Macaroni.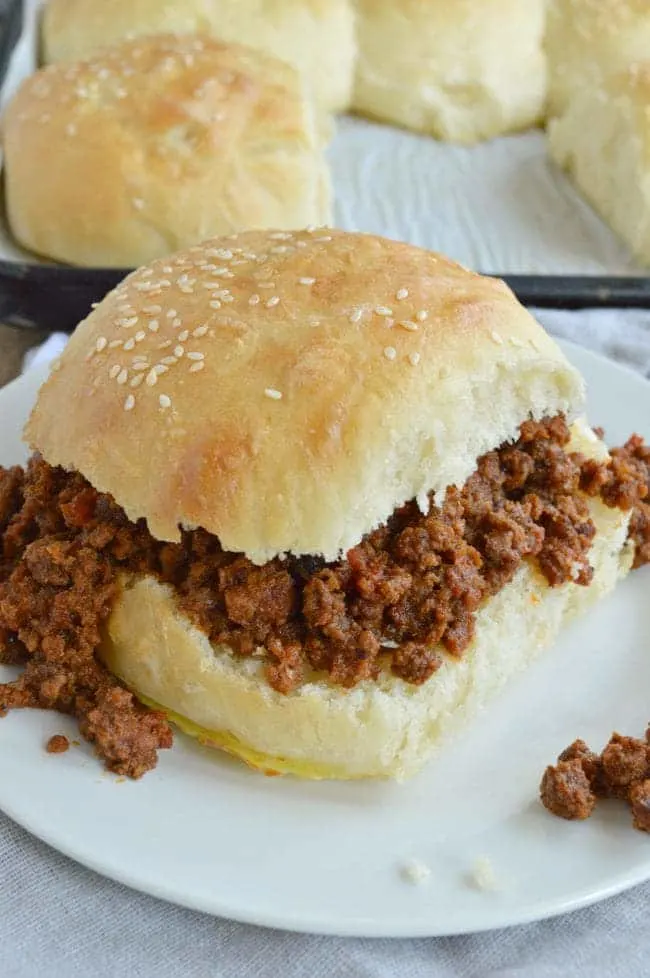 Easy Sloppy Joes are another good one!