Fluffy biscuits, fried chicken, and delicious mushroom gravy, all ready in about 30 minutes! These Chicken Biscuits with Mushroom Gravy are the best in cozy comfort foods, perfect for breakfast or even dinner!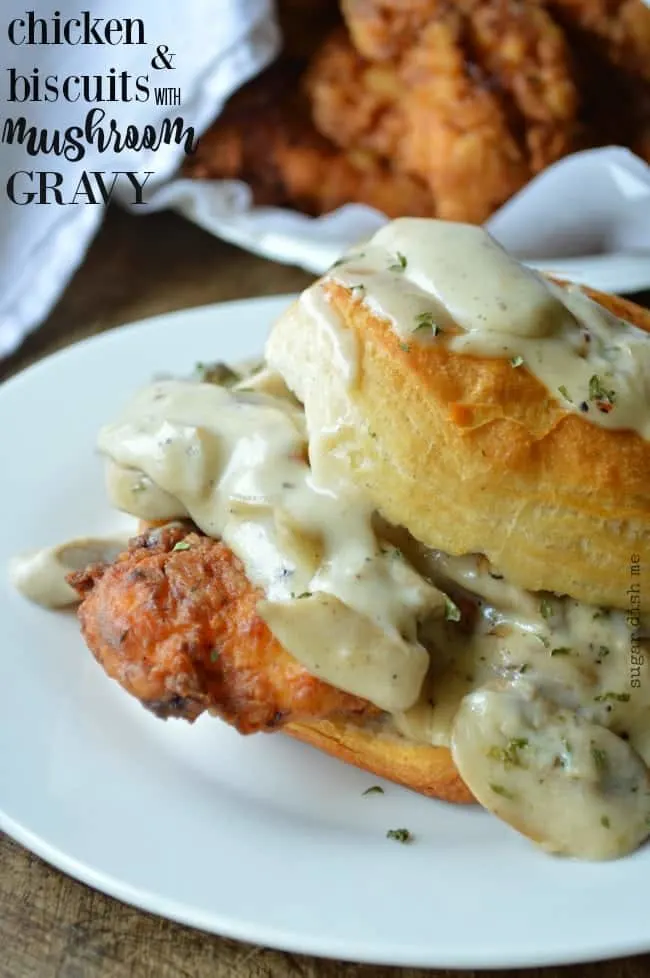 I'm on a cookbook recipe roll, you guys. It's because I have so many super talented friends! Last week I made this Apple Chai Cake with Maple Cream Cheese Drizzle from my friend Amy's book, and today I have another winner from another friend.
Someone I consider one of my BEST friends, actually.
This blogging gig can be weird sometimes. Friends are scattered to the ends of the earth. You can't stop on the way home to grab a drink with your coworker, but you can sort of have a virtual cheers over Instagram. Facebook messenger replaces office chatter — it's like a never ending trip to the watercooler.
We stand on tables like it's normal, carry tweezers that are meant for gently nudging spaghetti noodles into place and NOT for managing stray eyebrow hairs, we hoard cloth napkins and paper straws.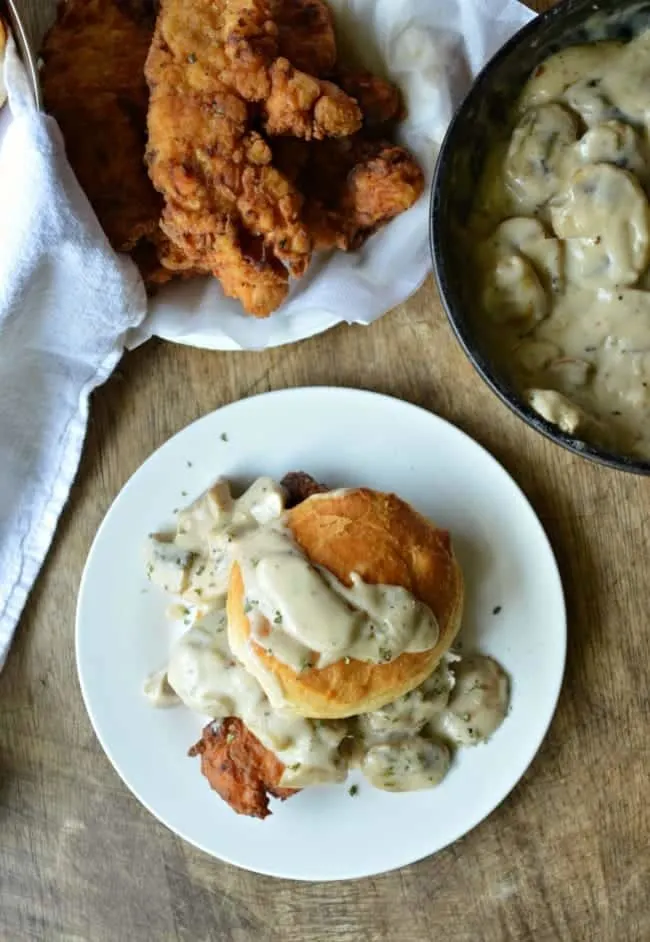 So this recipe is coming to us from Tanya Schroeder, my very favorite person that also understands all the weird. She actually came to visit me a couple of weeks ago. We traipsed around Asheville for my bachelorette celebration.
Tanya's recipe is quick and so we get to shortcut with refrigerated biscuits! If you'd like to try your hand at homemade though, I highly recommend the Biggest Fattest Fluffiest All Butter Biscuits, OR these Greek Yogurt and Cheddar Biscuits.
Her fried chicken recipe is ON POINT, but I double dipped the chicken because that's how we do in the south. Into the buttermilk, dredged in flour, back into the buttermilk, and then flour a second time. Trust me on this.
That's actually the only thing I changed though, which is odd for me since I mostly never leave well enough alone. It's a pretty good indicator in fact, that Tanya's book Sandwiched is WAY BETTER than well enough!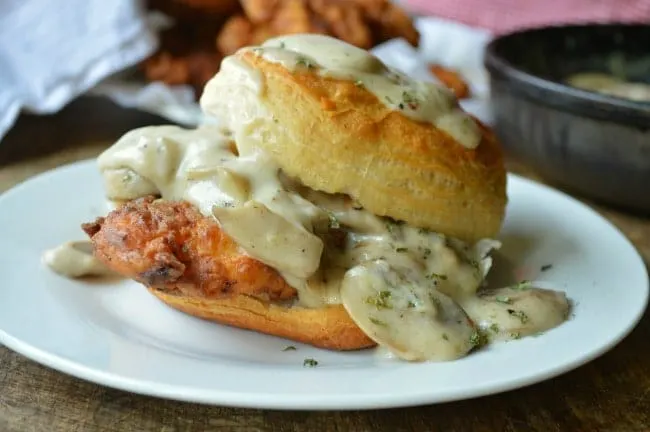 Chicken Biscuits with Mushroom Gravy. I mean… that is like the ultimate in delicious sandwiches, right?! Is it breakfast? Is it dinner? Who cares. Let's eat.
I've made several things out of this book, but these chicken biscuits are so far my favorite. Tanya tells me HER favorite is actually a dessert sandwich. Peanut Butter Chocolate Sandwich Cookies! That sounds like a recipe I can get behind.
You can grab your own copy of Sandwiched right here.

If you like chicken biscuits, you will also like…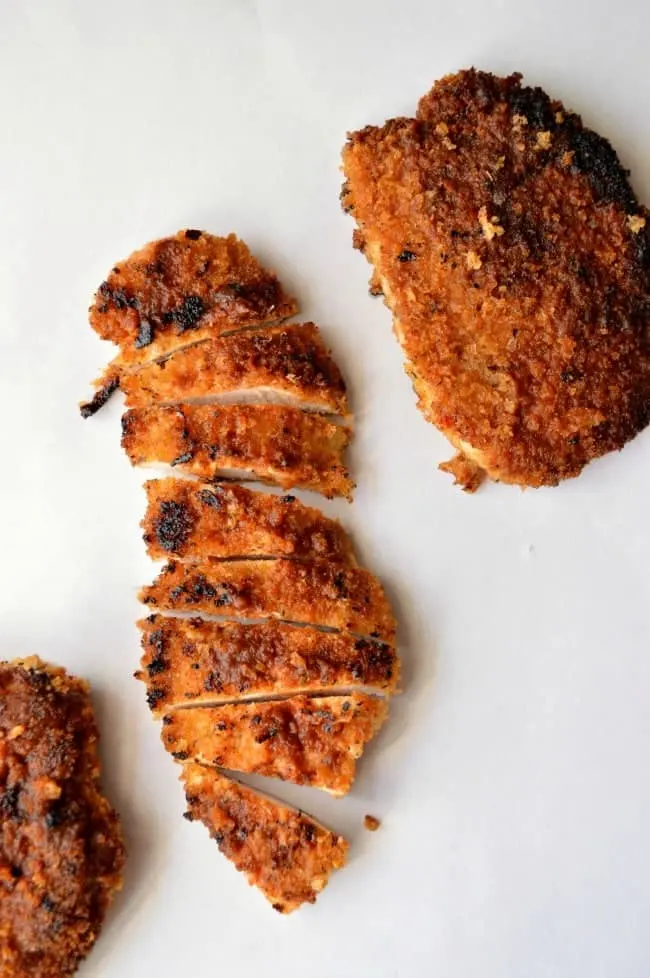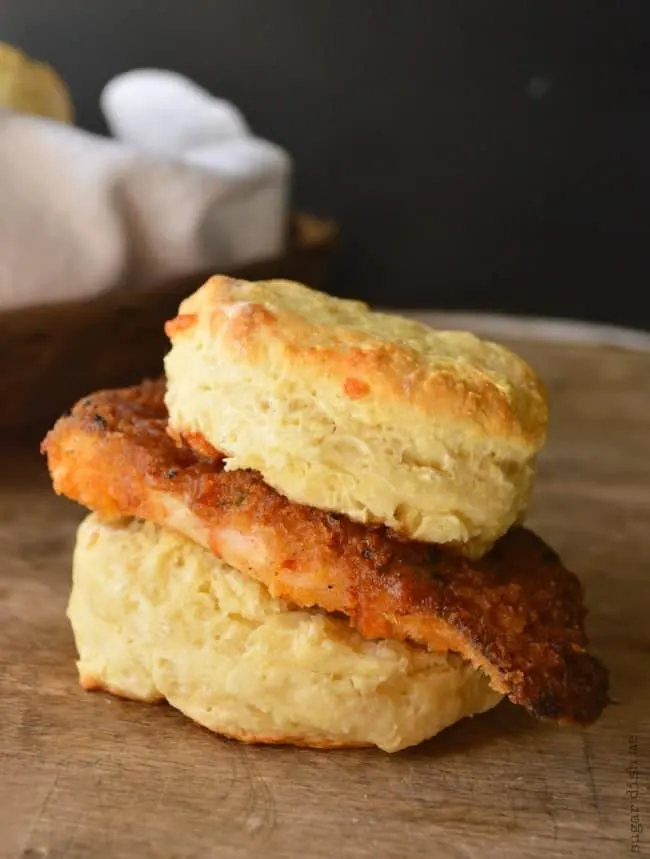 Crispy Cajun Chicken and Biscuits (on these Greek Yogurt Cheddar Biscuits)