Soft buttery cupcakes loaded with lime zest and tequila! Tequila Lime Cupcakes with Margarita Buttercream are my new favorite way to celebrate.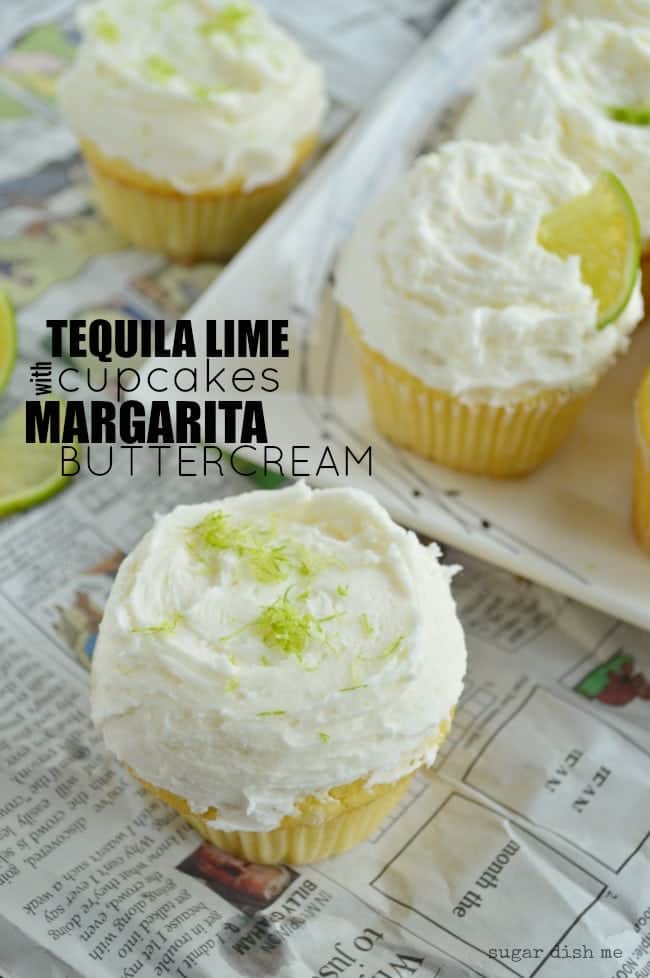 Continuing on with the tequila theme — I made you cupcakes! It's been awhile. I feel like a couple years ago during one particular stretch of family birthday bonanza, I was posting cupcake recipes every 15 minutes. I guess I got burned out on hand held cake. I will say though that these Spiced Rum Cupcakes with Boozy Buttercream are one of THE MOST popular recipes on this site. So I based this new recipe on that one, just making a few changes here and there and adding all the margarita flavor I could possibly muster.
Tequila Lime Cupcakes with Margarita Buttercream are like a happy toast with cake!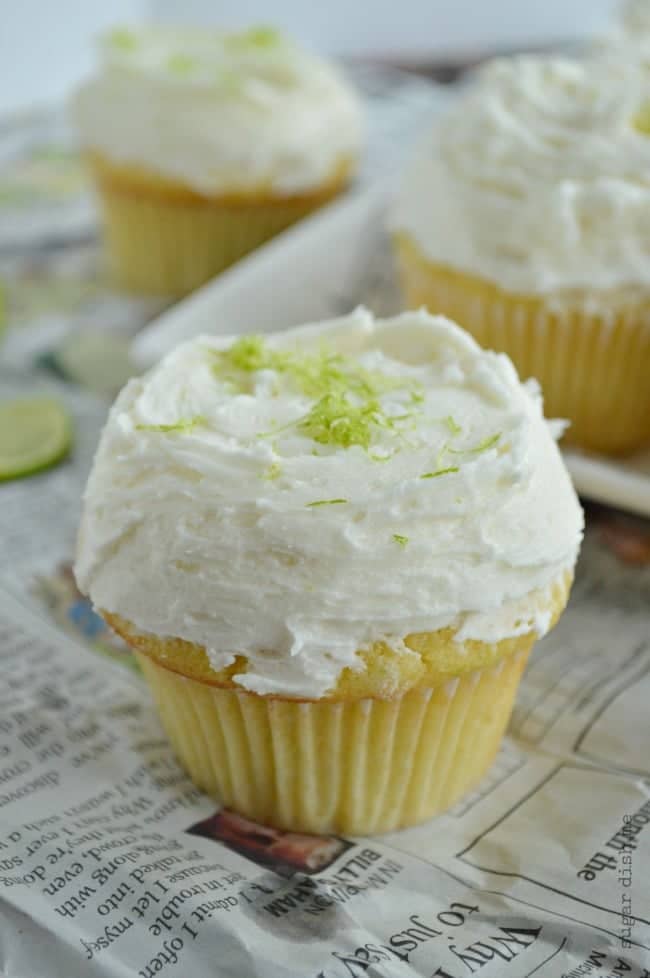 Toasting is appropriate because yesterday i had like THE COOLEST day ever. I was invited by BlogHer/SheKnows Media to attend a Town Hall Event discussing women's issues, in particular the wage gap that exists between men and women. Then I got a second email saying that the Town Hall Discussion was with President Obama. Like, the President of the United States.
Um, what.
They invited ME to be part of a conversation with THE PRESIDENT.
I sort of freaked out.
I should probably take this minute to explain that I actually did not speak to the President. I could have submitted a question, but the thought of standing up in front of 200 people, plus all the news cameras they could fit into a room, and asking the leader of the free world a question completely terrifies me. There were some women that had the nerve to ask questions. Extremely eloquent, passionately worded questions. Those women are so much cooler than me.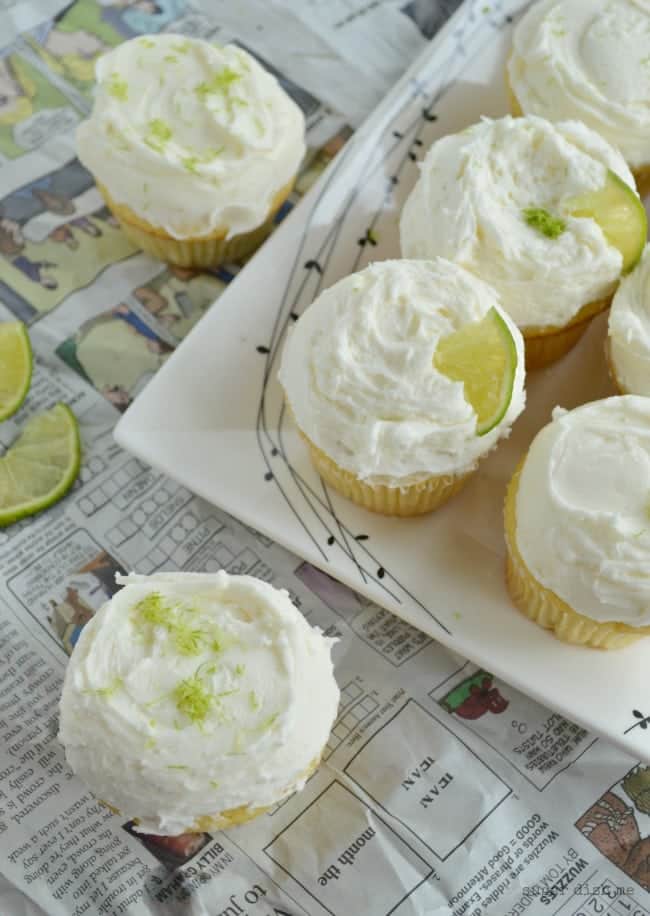 But I listened intently and came away with what I can only describe as hope. The discussion was motivating and encouraging, and it was amazing to be in a room full of people that recognize the positive changes the last 8 years have brought about. They were also people that are dedicated to pushing through policies that will effect real change in my life, in your life, in our kids' lives. The coolest thing about it was that that room full of game-changers were really just regular people.
We were everybody. We were nobody. We were working moms and single parents. We were people that have to accept government aid to get by even though we work full time jobs. We were students with debt and teachers that need a living wage. We were church-goers and staunch atheists and all the in-betweens. We were young and were were old, saving for retirement and collecting social security. And all of us were on this common community ground, wanting to say our words but also wanting to see the change continue to move in the right direction.
It was totally cool. (If you want to watch YOU CAN SEE THE EVENT HERE — but skip forward to minute 44 or you'll have lots of blue screen from while we were waiting!)
Totally deserving of boozy cupcakes, right?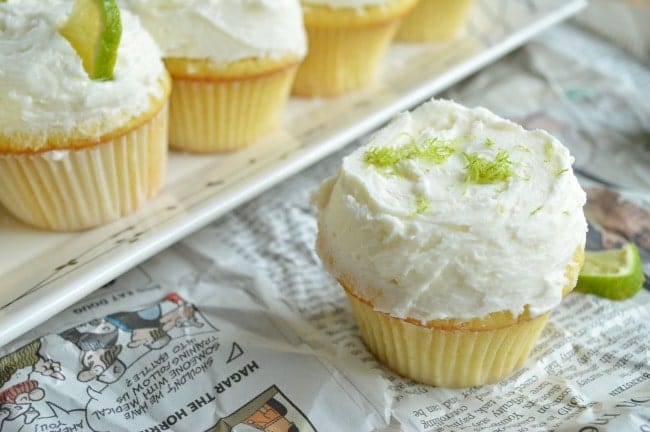 These cupcakes are AMAZING. They are super soft and loaded with citrus and tequila. If you like margaritas you will totally love these. I made the Margarita Buttercream with Patron Citronage Orange Liqueur. It is my favorite thing to add to my margaritas and totally takes this frosting over the top.
Tequila Lime Cupcakes with Margarita Buttercream
Soft buttery cupcakes loaded with tequila and lime zest. Topped with a Citron spiked buttercream, these Tequila Lime Cupcakes are perfect for celebrating.
Ingredients
For the Cupcakes:
½ cup unsalted butter, softened
1½ cups granulated sugar
3 tablespoons + ½ cup oil
1¾ cups all purpose flour
¼ cup cornstarch
1 (3.4 ounce) package instant vanilla pudding
4 teaspoons baking powder
1 teaspoon kosher salt
4 large eggs
¾ cup milk
¾ cup tequila (use good tequila! The flavor will be there!)
1 tablespoon vanilla
zest of 2 limes
For the Margarita Buttercream:
½ cup unsalted butter, softened
5 cups powdered sugar
3 tablespoons heavy cream
3 tablespoons Patron Citronage Orange Liqueur
juice of 1 lime (more or less to achieve your desired texture)
½ teaspoon vanilla
¼ teaspoon kosher salt
Instructions
Preheat the oven to 325F. Line 2 standard muffin pans with paper liners.
In a large bowl, beat together the butter and sugar until fluffy. Add the 3 tablespoons of oil. Then add the flour, cornstarch, dry instant pudding mix, baking powder, and salt. Mix until coarse crumbles form.
In a medium bowl lightly beat together the eggs, remaining ½ cup oil, tequila, milk, and vanilla. Pour the wet into the dry and mix until combined, scraping down the sides to include all the dry bits. Stir in the lime zest.
Fill the prepared muffin cups **See Note #2** and bake for 19 - 22 minutes. Let the cupcakes cool completely before frosting.
To make the buttercream, beat the butter until whipped and fluffy. Add the powdered sugar ½ cup at a time up to 2½ cups. Then add the heavy cream and Orange Liqueur. Beat on medium high until combined, stopping a time or two to scrape down the sides of the bowl. Add the remaining powdered sugar, beat until combined and then squeeze in the lime juice. **See Note #1** Then beat in the vanilla and kosher salt.
Frost the cupcakes once they are cooled and garnish with more lime zest or lime slices and a sprinkle of sea salt if you'd like.
Notes
1. I used the juice of 1 whole lime in my frosting yielding a lighter, fluffier buttercream. I'd say start with half and go from there to achieve your perfect texture.
2. You will get 20 - 24 cupcakes, depending on the size. For this batch I filled my muffin cups to the top with batter and baked for 22 minutes. If you fill the ¾ full, you'll only need to bake for about 19 or 20 minutes.
 Oh oh! And before I forget to remind you — IT'S TEQUILA WEEK!! If you missed the Tequila Shrimp Tostadas you have to check them out. Also Tanya a.k.a. my favorite food blog friend, made you a Tequila Bundt Cake AND Tequila Lime Chicken Pizza!! Plus there's more tomorrow.