Garlic Herb Potatoes and Squash are a great addition to the Thanksgiving Table! Cheesy, buttery, tender, delicious.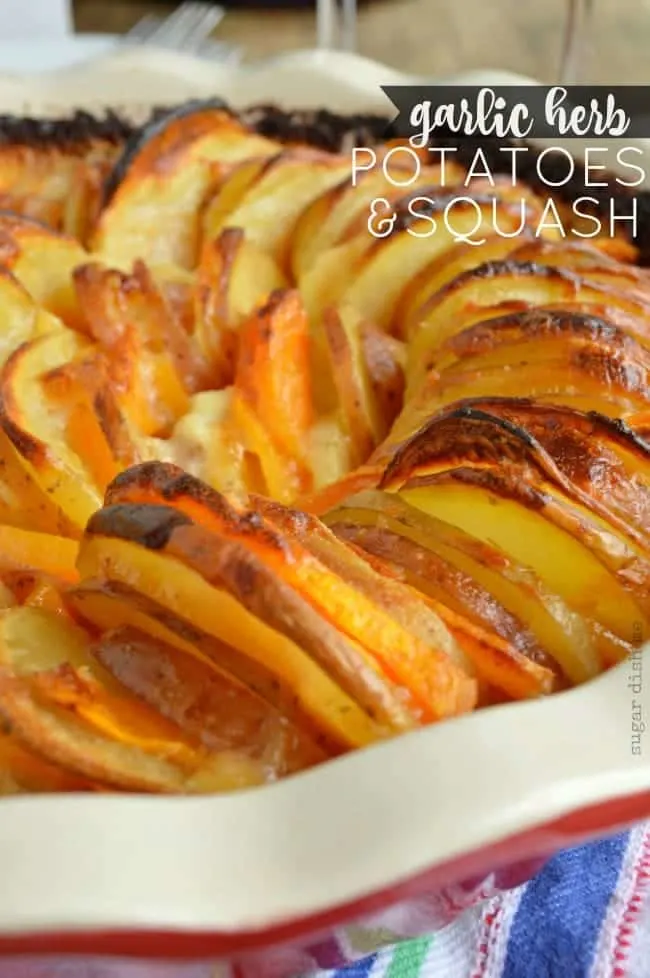 It's that time! If you haven't already started planning your Thanksgiving menu (like me and my last – minuteness over here) this post is here to save your sanity. I connected with 25 really really fantastic bloggers and pulled together 25 really terrific additions to your Thanksgiving menu! There's a little bit of everything! .
Before we get to all the other amazing sides and desserts (let's face it – Thanksgiving is NOT about the turkey), I want to tell you all about Garlic Herb Potatoes and Squash.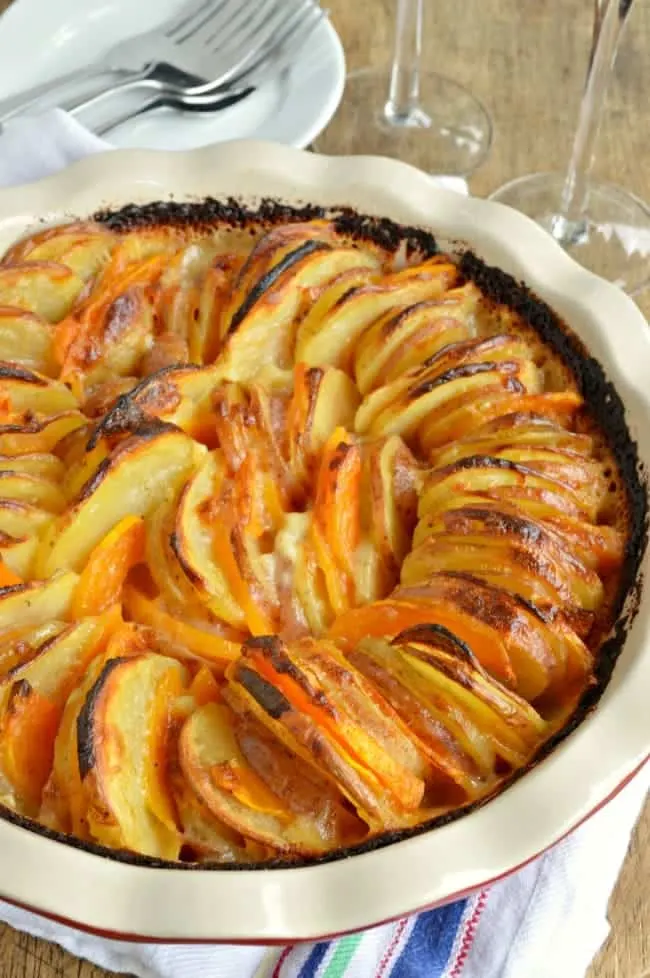 This easy recipe looks pretty on the table and can be assembled ahead of time.
I sliced some red and gold potatoes reeeeeally thinly and layered them with very thinly sliced butternut squash. You could also use sweet potatoes. I wound them around the pie plate until it was stuffed full, poured some melted butter over the top, and then made a Garlic Herb version of my favorite cheese sauce. Pour it over the layers, and bake. Ta da!!!

Garlic Herb Potatoes and Squash
Ingredients
5 cups assorted potatoes, very thinly sliced, skins still on (see note)
2 cups very thinly sliced butternut squash
3 tablespoons butter, divided
1 cup milk
1 tablespoon cornstarch
2 cups shredded Garlic Herb Cheddar
Instructions
Preheat the oven to 400F. Spray a 9" pie plate or medium sized casserole dish with non-stick cooking spray.
Layer the potato slices alternating the colors (I did red, yellow, squash, repeat) and wind them around the prepared dish until it was as full as I could get it. If you have a slightly larger dish add a few more potatoes.
Melt the butter and pour 2 tablespoons over the layered potatoes and squash. Leave the remaining butter in a small saucepan over medium heat.
Stir together the cold milk and cornstarch. Pour it into the pan with the butter and let it come to a simmer.
Remove it from the heat and stir in the cheese until smooth.
Pour the cheese sauce over the potatoes and bake for 1 hour and 15 minutes.
Notes
1. I used red potatoes and Yukon gold potatoes, scrubbed and sliced really thin. I peeled the squash and sliced it thinly as well.
2. If you can't find Cabot's Garlic Herb Cheddar, you can use sharp white cheddar cheese. If you want the garlic herb flavor, add 2 teaspoons of finely minced garlic to the butter in the pan. Cook for just 1 minute. Then add the cornstarch + milk and bring to a simmer. Add ½ teaspoon dried dill, remove the pan from the heat, and stir in the cheese.
So without further ado, here's all your turkey day inspiration.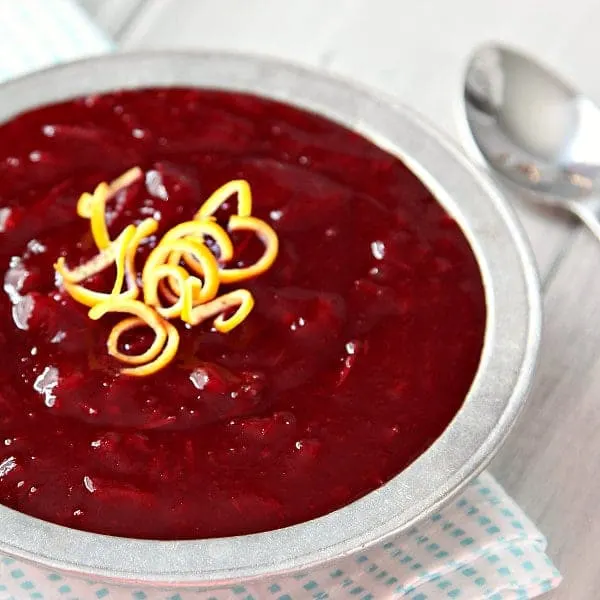 Homemade Orange Cider Cranberry Sauce via The Snappy Gourmet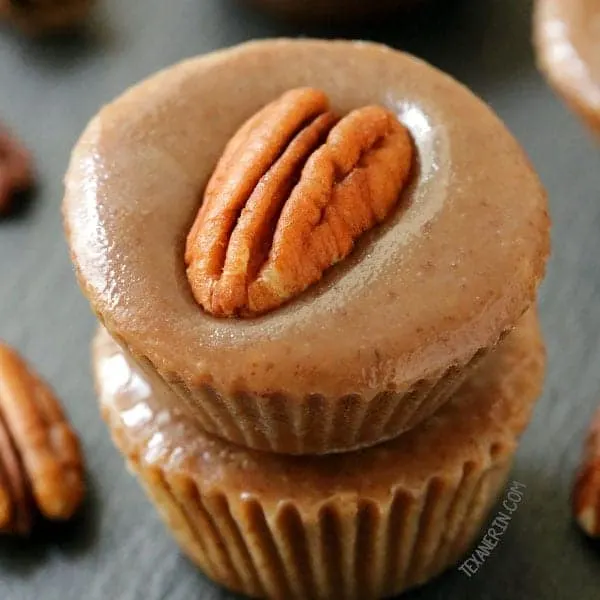 5-Ingredient Pecan Pie Fudge via Texanerin Baking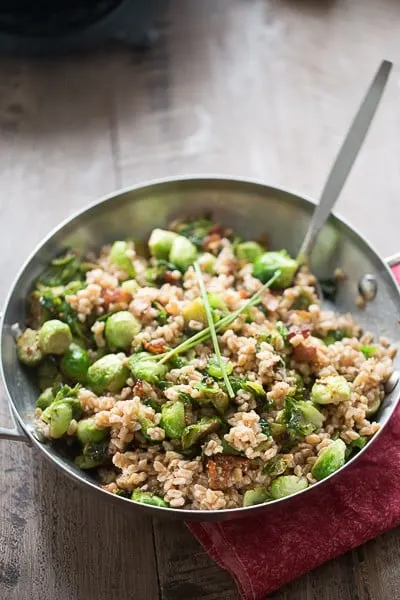 Brussels Sprouts and Farro Salad via Lemons for Lulu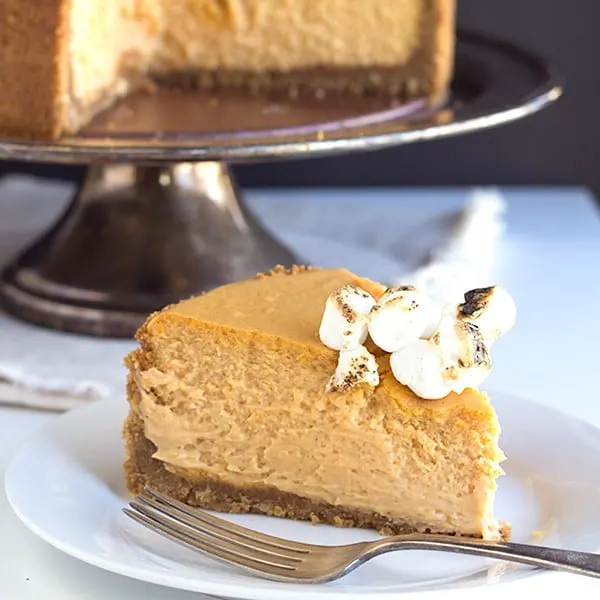 Sweet Potato Cheesecake via Cookie Dough and Oven Mitt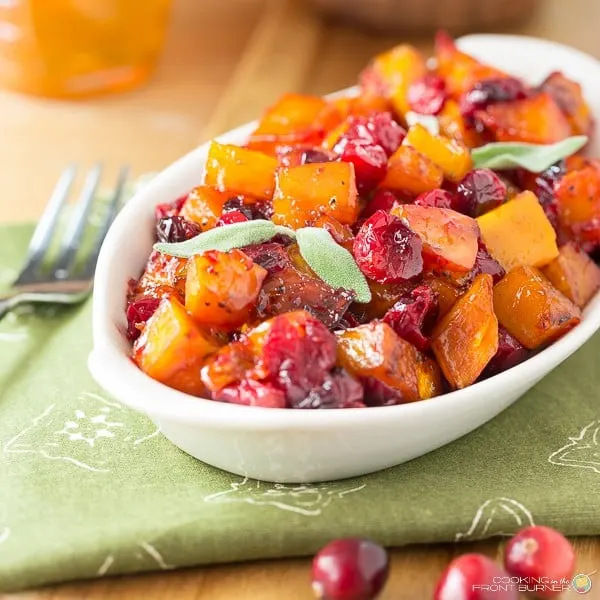 Roasted Butternut Squash and Cranberry Side Dish via Cooking on the Front Burner
Fig and Goat Cheese Ball via Eat. Drink. Love.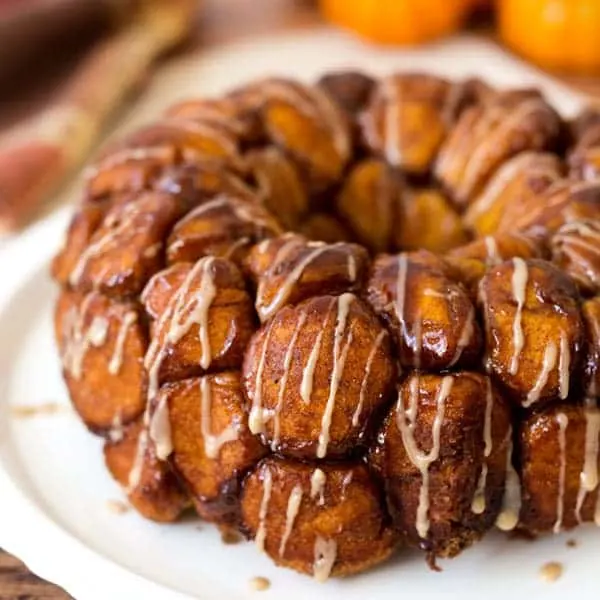 Overnight Pumpkin Monkey Bread via Barbara Bakes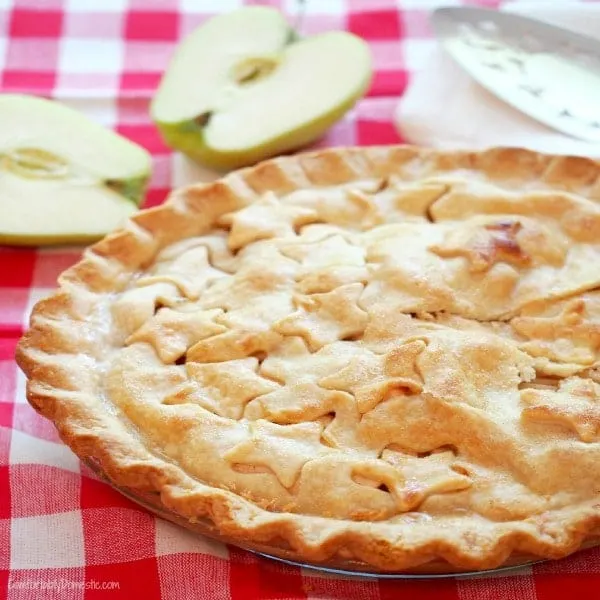 Classic Apple Pie via Comfortable Domestic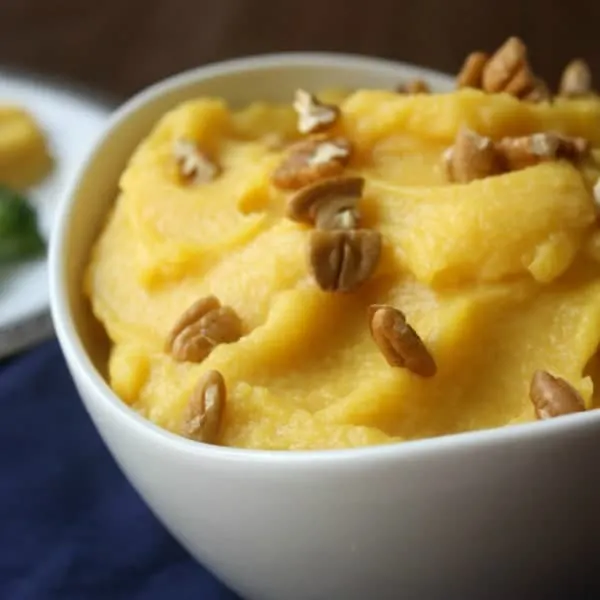 Acorn Squash Puree via Daily Appetite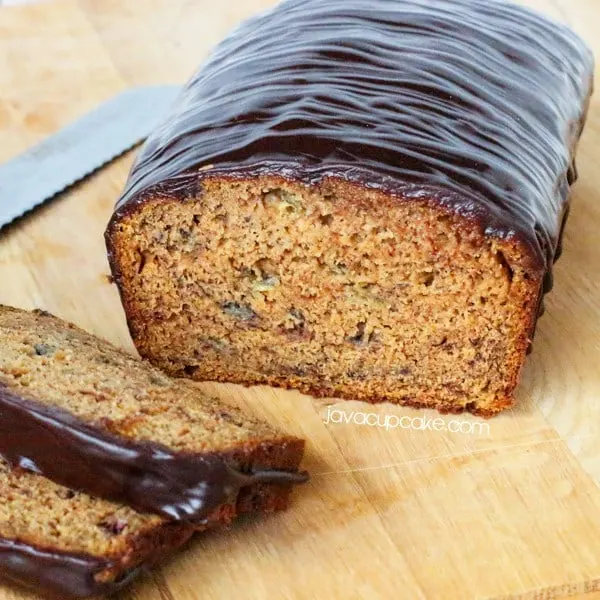 Pumpkin Banana Bread via Java Cupcake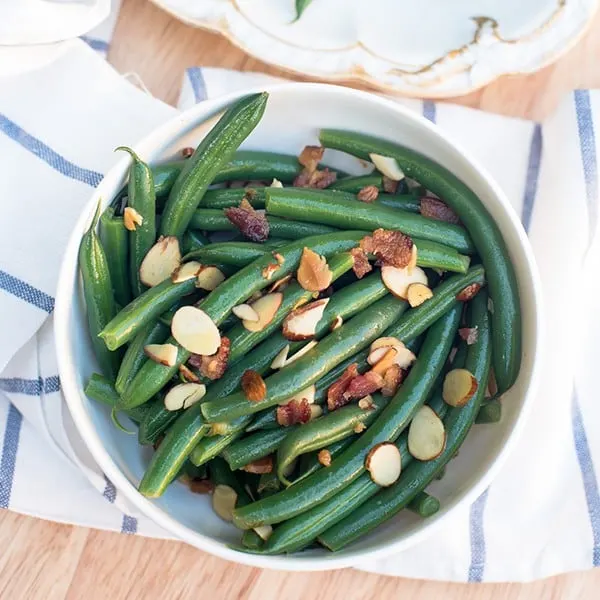 Green Beans with Almonds and Bacon via From Valerie's Kitchen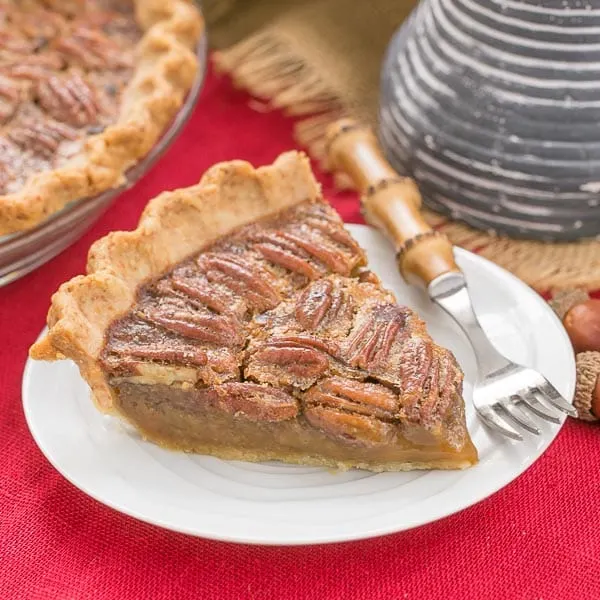 Classic Pecan Pie via That Skinny Chick Can Bake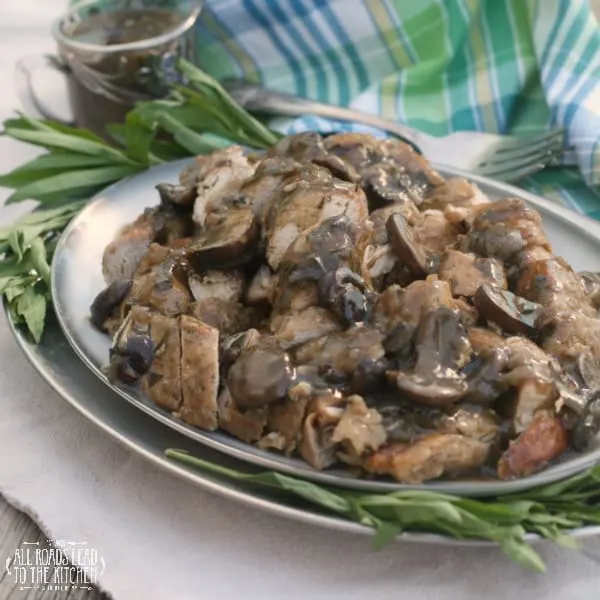 Turkey Tenderloins with Mushroom Shallot Tarragon Gravy via All Roads Lead to the Kitchen
Sweet Potato Casserole Donut Holes via Cupcake Project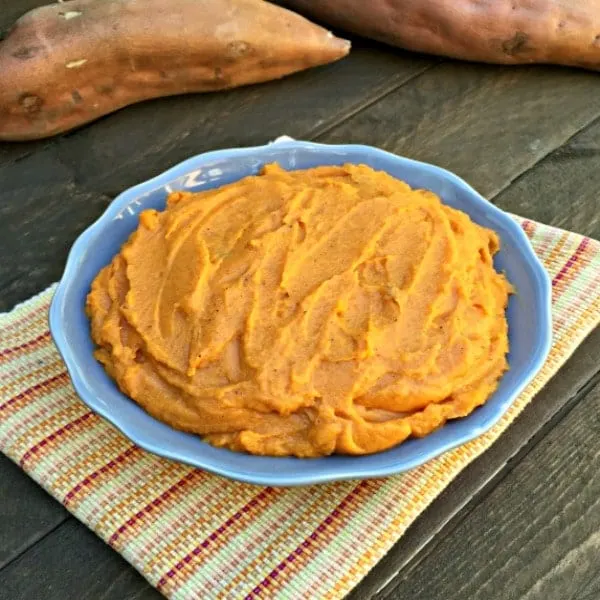 Maple Mashed Sweet Potatoes via Chocolate Slopes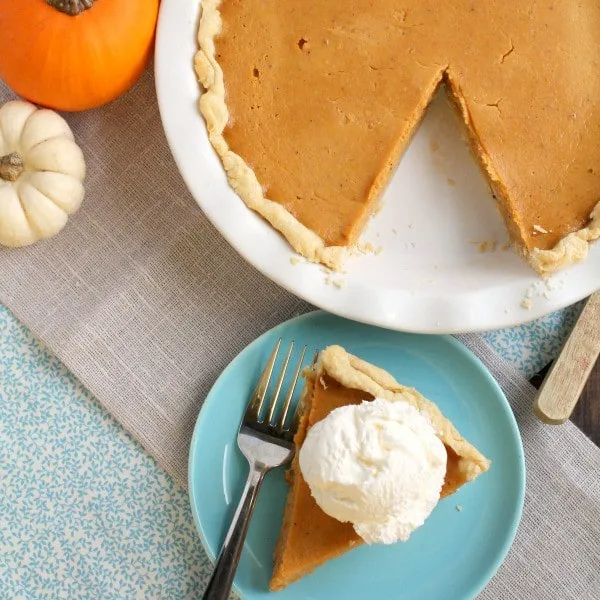 Triple Spice Pumpkin Buttermilk Pie via Frugal Foodie Mama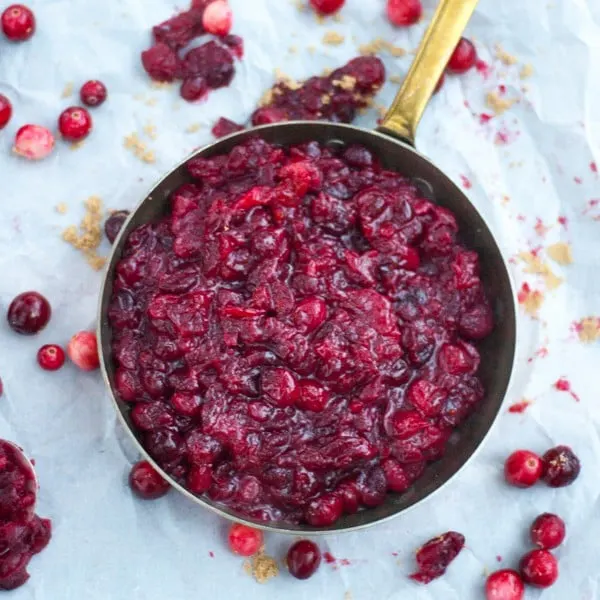 Homemade Cranberry Sauce via The Adventure Bite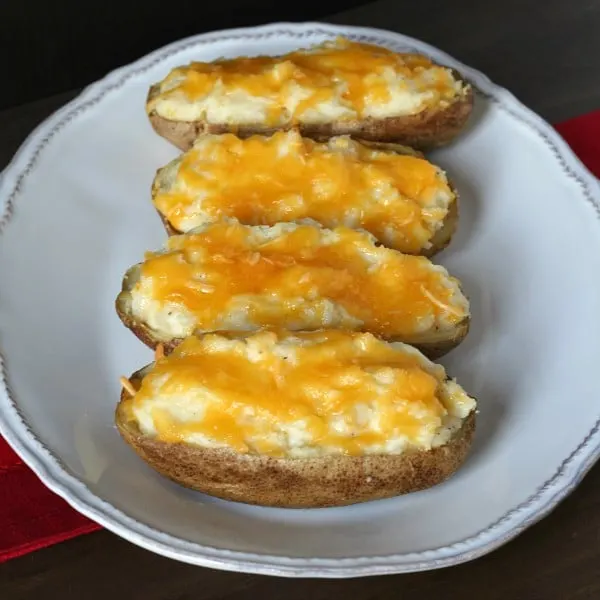 Twice Baked Potatoes via My Gluten Free Kitchen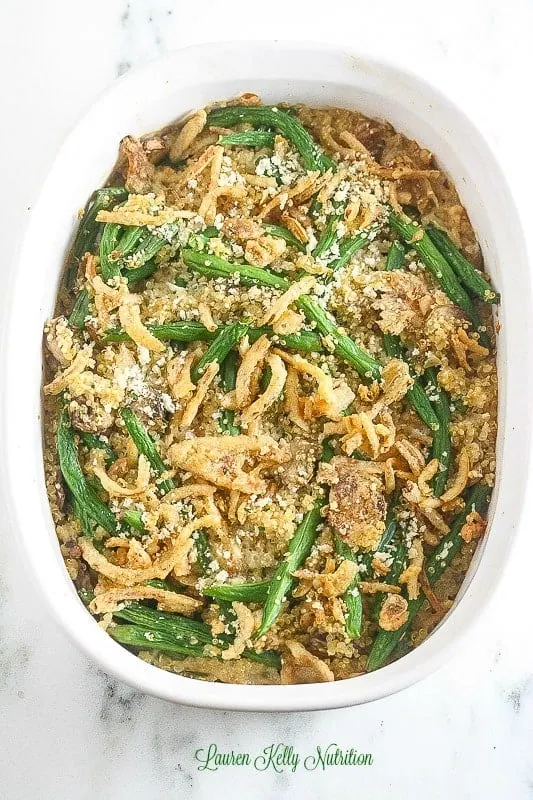 Green Bean Quinoa Casserole via Lauren Kelly Nutrition
Warm Sweet Potato, Bacon, and Leek Salad with Cheddar Biscuit Breadcrumbs via Sarcastic Cooking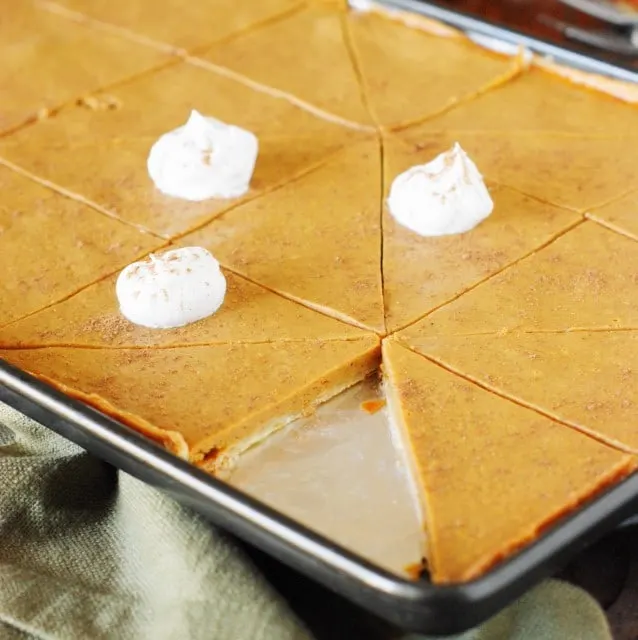 Pumpkin Slab Pie via The Kitchen is My Playground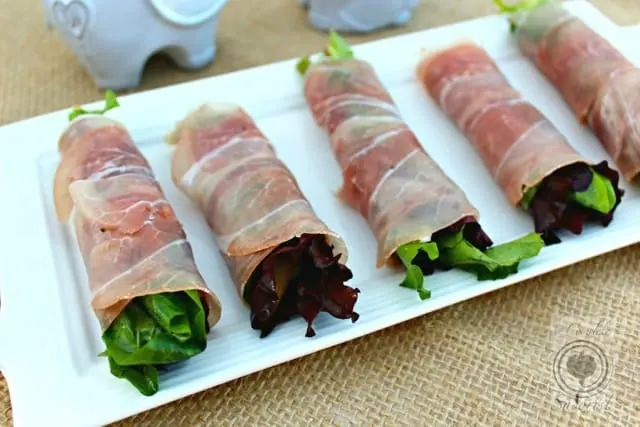 Prosciutto Wrapped Parmesan Pears & Greens – The Complete Savorist
Cranberry Apple Charlotte – The Redhead Baker
Pumpkin Ricotta Chocolate Chip Bread – Ari's Menu