This Sweet Roll Pie with Orange Glaze is a fun take on holiday cinnamon rolls! A fast dish for brunch or dessert, and the orange glaze frosting is on point!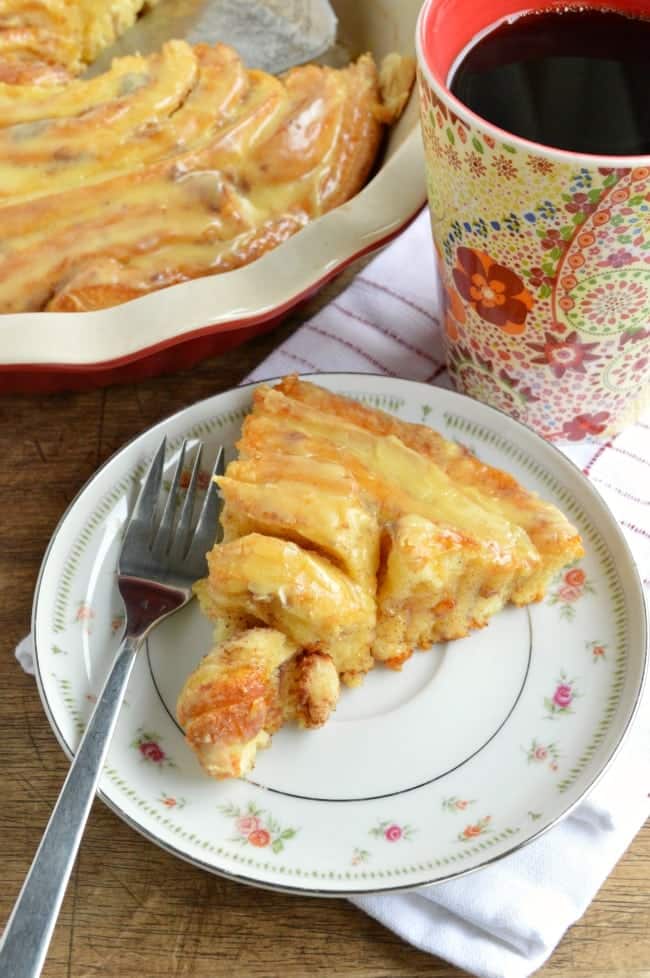 I have another recipe that is basically like cheating at baking. But it's okay! I have an excuse. Or 100 excuses.
I am currently so busy my head is spinning, but it's good busy. And because of my arsenal of cheater recipes, I still have time for baking.
Based on the fact that there are only 7 weekend until Christmas (eeeeeeeekkkk! Yes I just said that), I am guessing that you are also super busy right now. Or you are about to be.
I'm taking a Sandra Lee stress-free approach to some of my kitchen tasks right now — especially with respect to the extra things around Thanksgiving. Do you do breakfast/brunch food for your holiday gatherings? We always set out fruit and this casserole, and then I love to have something sweet for people to pick at while I finish up the major cooking. A light brunch is a tradition for holidays in our house, and since I always have lots of other kitchen tasks going on, I love for that brunch to be super easy.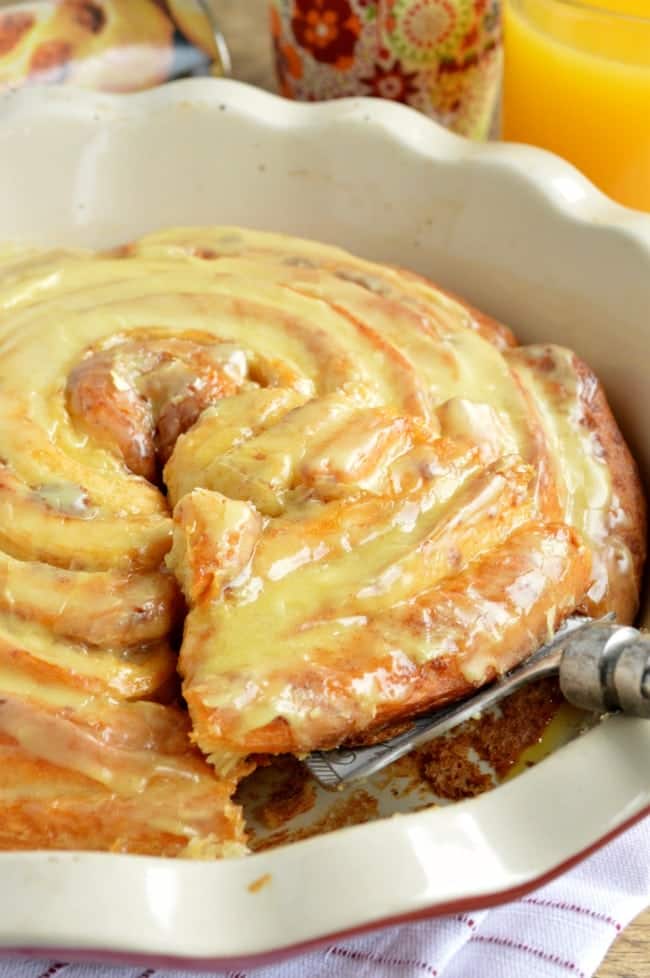 I definitely take the time to pour all the from-scratch love I can muster into main dishes, side dishes, and desserts. And while I am completely capable of making sweet rolls from scratch, sometimes it's best to let the pros do the heavy lifting – amiright? So let's discuss that this is not actually a recipe, but more a different way to look at a product you have probably been making for years, regardless of your kitchen skill level: Pillsbury Sweet Rolls®. I snagged the Orange Rolls because I feel like I can only ever find them at the holidays and I am in love with the orange frosting.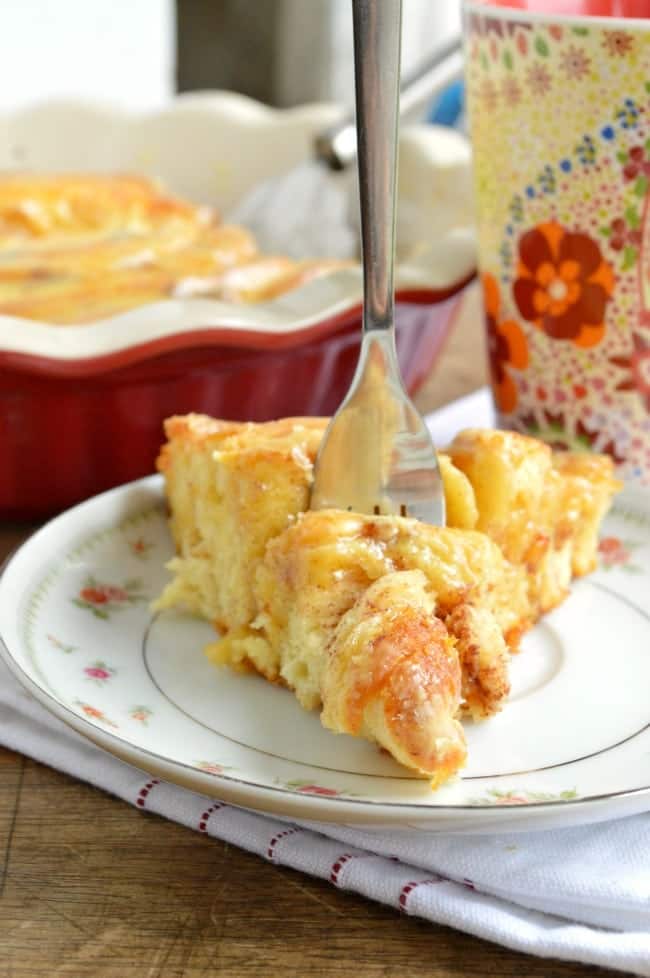 So instead of opening the little refrigerated canister and placing each individual roll in a baking dish, I opened the can, unrolled all the Pillsbury Sweet Rolls®, and then wound them around a pie plate like a big giant sweet roll swirl. Bake according to directions, cover the whole sweet roll pie with that amazing orange glaze, and bam! Awesome brunch in 20 minutes.
You can also fit 2 canisters in one pie plate — more swirly layers can make a more impressive presentation.
This is one less stress this holiday season – sweet little breakfast, brunch, or dessert with coffee treat! Chad and the boys had no idea that this Sweet Roll Pie was actually just their favorite sweet rolls rearranged. I'm calling it success.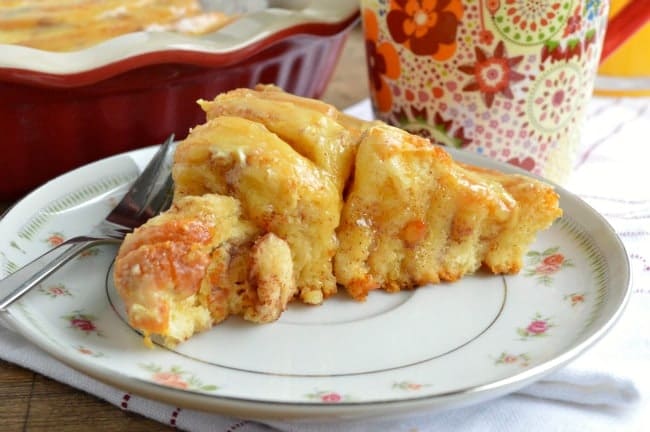 Sweet Roll Pie with Orange Glaze
Instructions
Preheat the oven to 375F. Line a 9" pie plate with parchment paper (this just makes slicing and removing more simple. You can also lightly grease the pie plate)
Open the sweet rolls and set the orange frosting aside. Unroll the sweet roll dough and then wind each piece around in the pie plate, starting in the center and working your way out. You can leave a gap between where your giant swirl ends and the outside edge of the pie plate, OR if you are using 2 packages of rolls you can press them and layer them more closely.
Bake for 15 minutes.
Use a knife to spread the orange glaze over the hot pastry.
Serve warm or cooled completely.
Notes
Note that this is MUCH easier to slice when cooled.
This is a sponsored conversation written by me on behalf of Pillsbury. The opinions and text are all mine.