I put all My Favorite Thanksgiving Recipes in one place! The best of Sugar Dish Me's turkey day additions from salads to pie & all in between.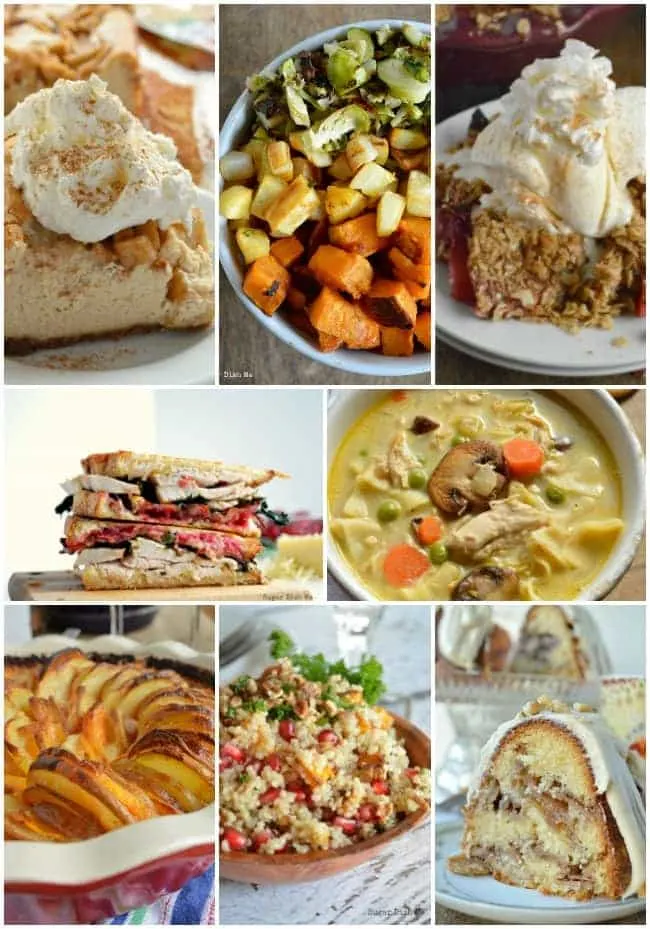 Thanksgiving is maybe the most fun AND the most stressful menu to plan. If you are only in charge of bringing one dish there's plenty of inspiration here! If you are trying to plan a whole menu, so many of these dishes work well together on the same table. I like to alternate between heavy and cheesy and lighter/fresher dishes. The balance is nice. Plus! Dessert.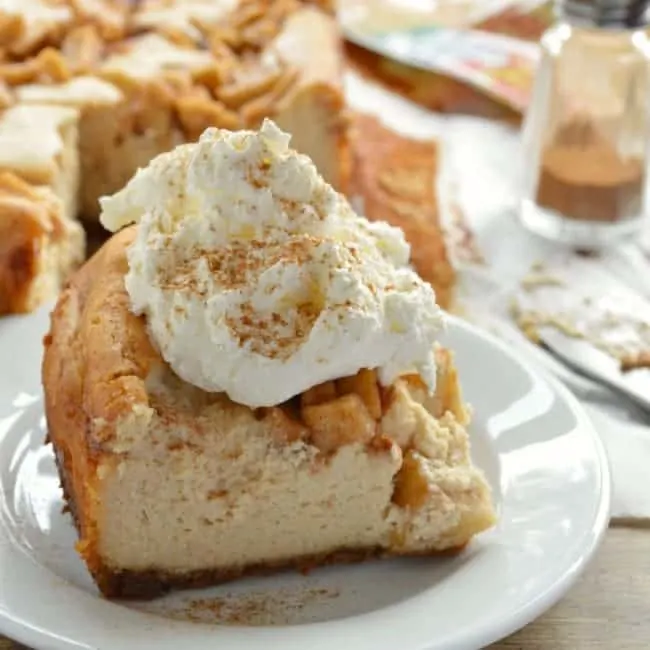 Peanut Butter Apple Cheesecake
Fluffy, rich peanut butter cheesecake on a graham cracker crust topped with chopped fresh apples! Peanut Butter Apple Cheesecake is sure to satisfy that peanut-butter-dipped-apple craving!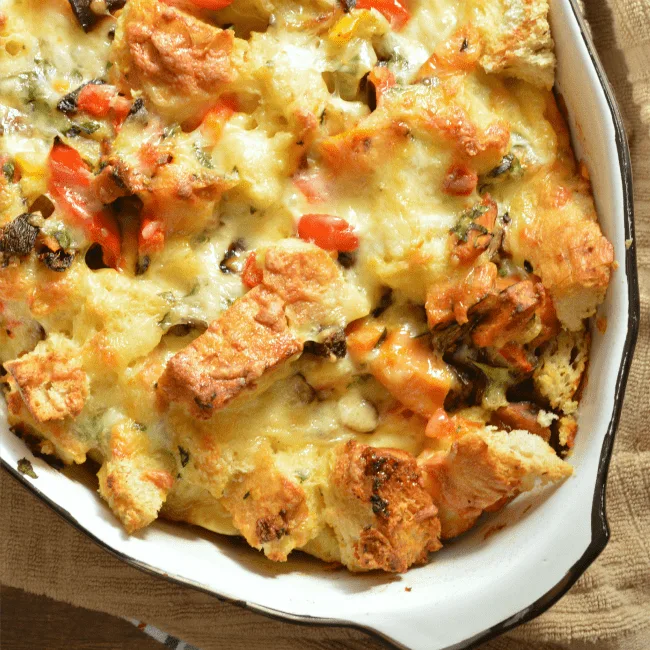 A terrific make-ahead dish that can double as a veggie-loaded side OR a delicious breakfast to feed a crowd. Vegetable Strata is piled high with cheese, bread, and tons of veggies to please the crowd.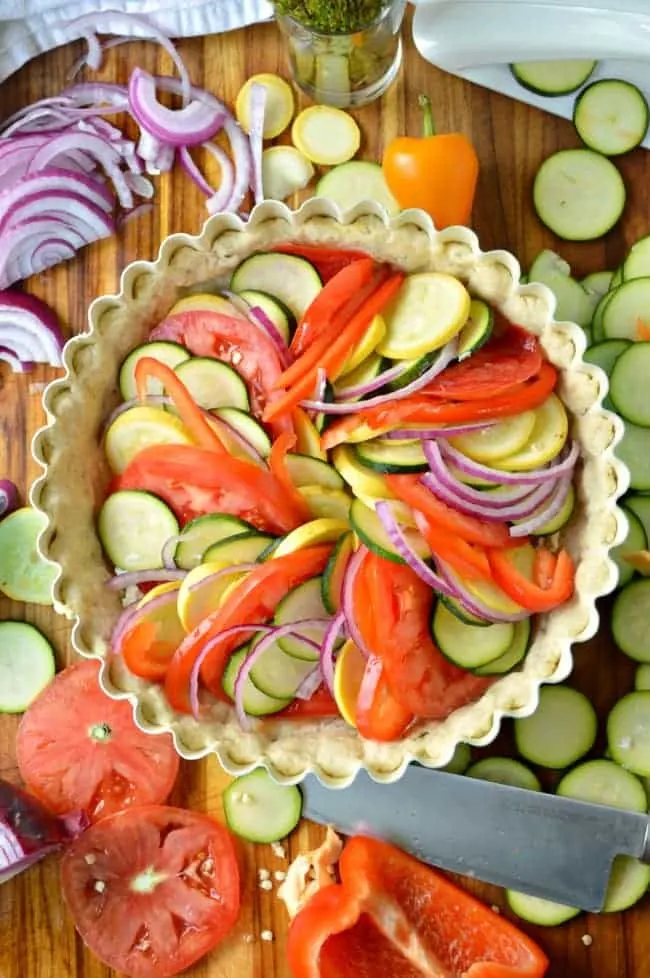 Easy Vegetable Tart with Lemon Herb Crust
A lemon herb crust is the perfect base for building this Easy Vegetable Tart. You can use your favorite seasonal vegetables, and of course goat cheese, to turn out a dish that makes a perfect brunch, lunch, or side!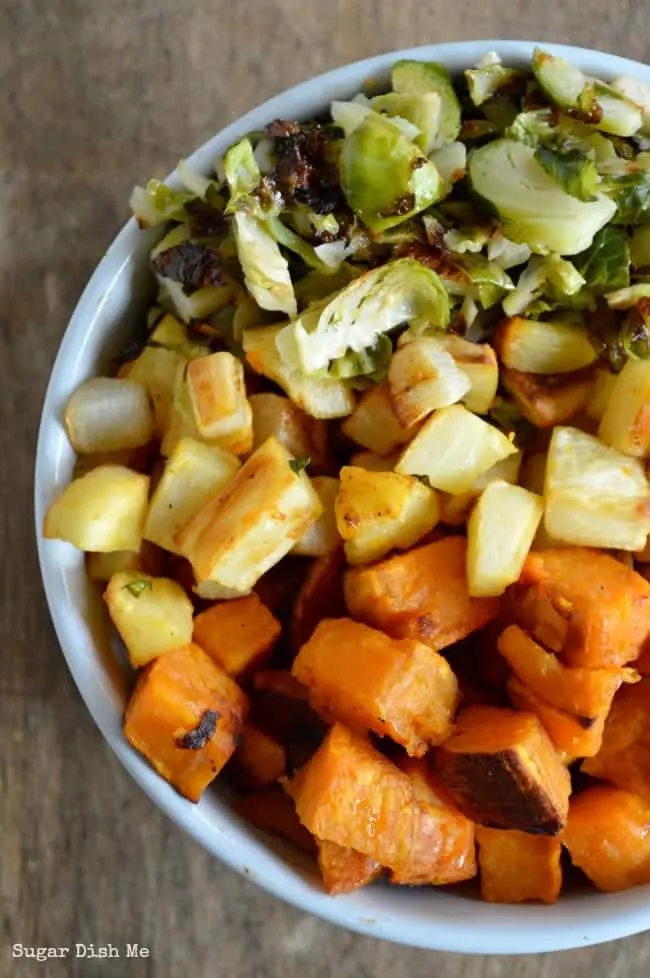 Rainbow Harvest Roasted Vegetables
All the colors of the fall rainbow! Rainbow Harvest Roasted Vegetables are easy to make, crazy good for you, and look gorgeous on any table – dressed up for holidays or not.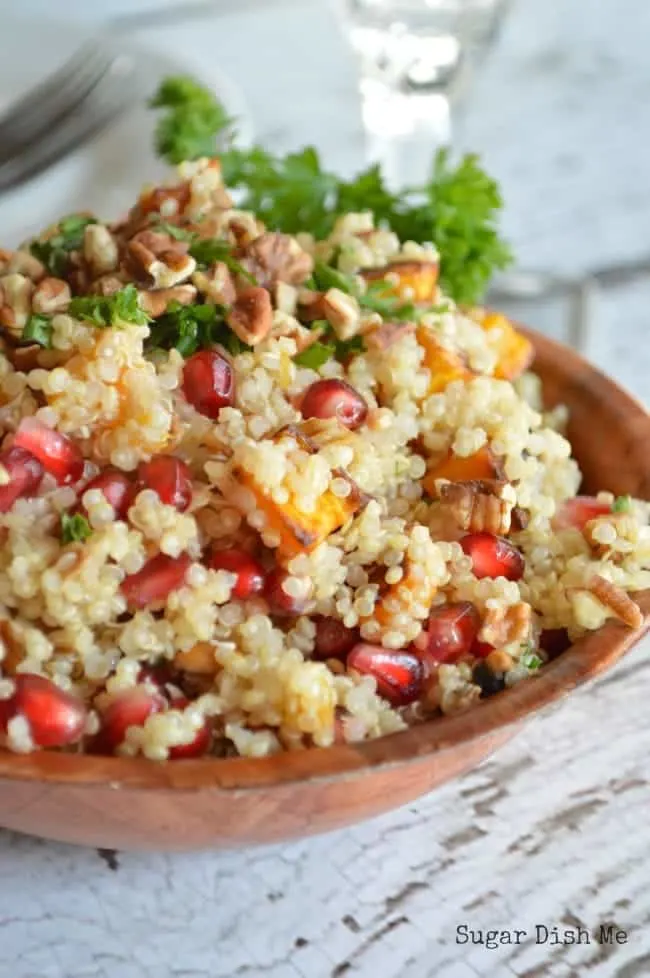 Pomegranate Quinoa Salad with Orange Maple Vinaigrette
This easy Pomegranate Quinoa Salad is tossed in a fresh and citrusy Orange Maple Vinaigrette to make a completely healthy and delicious side to any meal. Pomegranate arils give this dish a festive look that would work beautifully on a holiday table!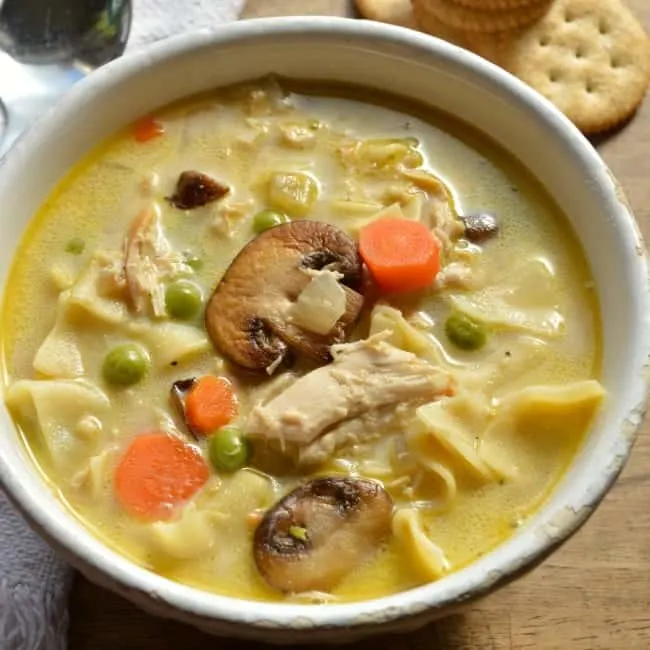 The perfect way to use up those Thanksgiving leftovers! Turkey Tetrazzini Soup is a cozy, creamy twist on your favorite turkey soup recipe.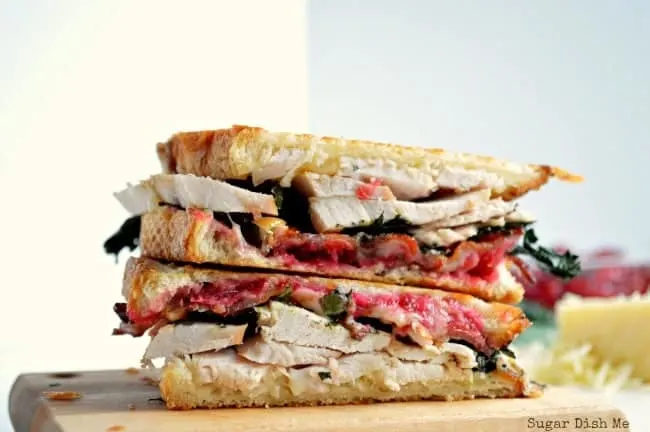 The Plan-Your-Leftovers-Around-This-Turkey-Sandwich Sandwich
Grilled sourdough bread, sweet cranberry relish, leftover turkey, bacon, greens, and Havarti cheese make the Plan Your Leftovers Around This Turkey Sandwich Sandwich!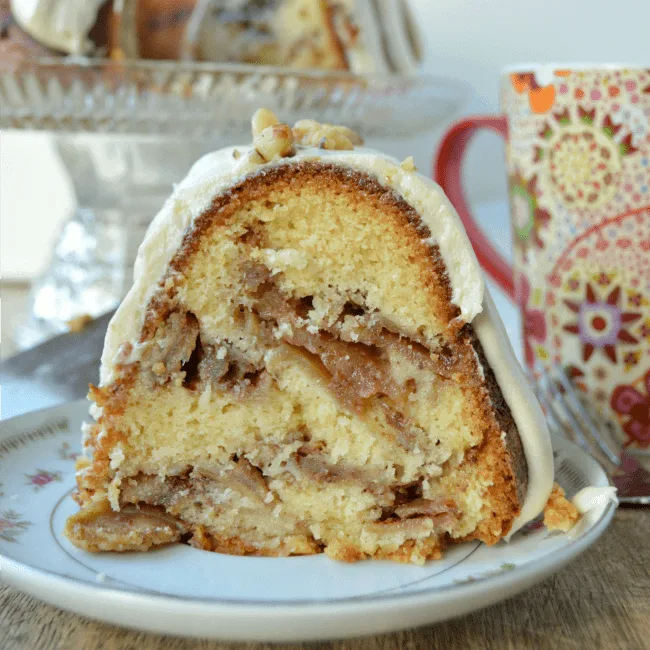 Apple Chai Cake with Maple Cream Cheese Drizzle
A dreamy Jewish apple cake with a spicy chai-inspired twist! This Apple Chai Cake is fall dessert perfection.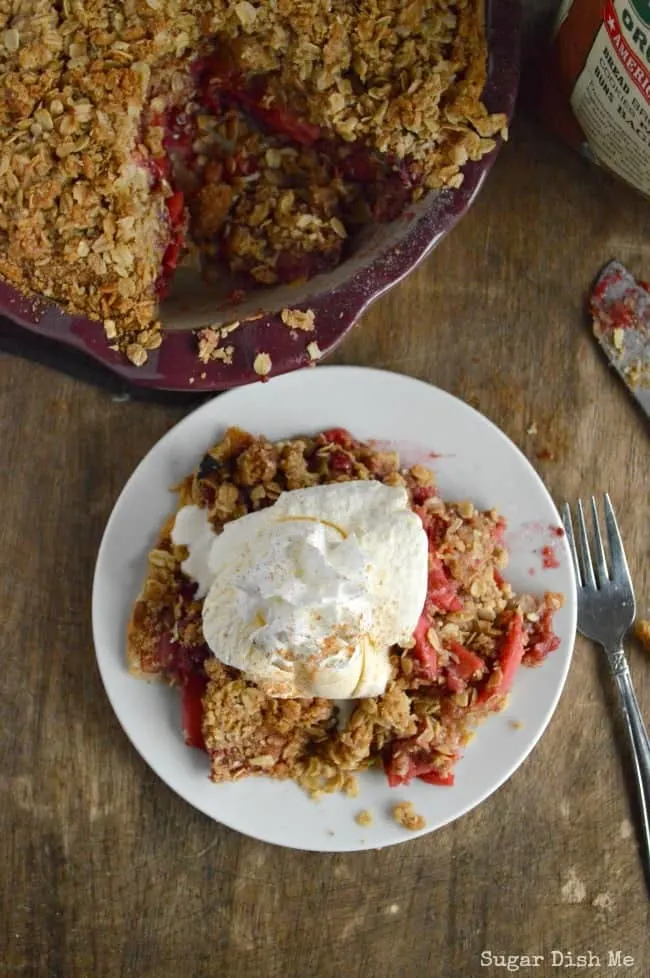 Traditional apple pie with a sweet tart twist. Raspberries are folded in with the fresh apples and spices to make my favorite pie filling. Covered with a buttery oatmeal cookie crumble on top, this Raspberry Apple Pie with Oatmeal Cookie Crumble is one of my all-time favorites.