This Migas Recipe is simple and quick but will totally blow your breakfast mind. Crisp tortilla strips, scrambled eggs, onions, peppers, tomatoes — and of course, CHEESE.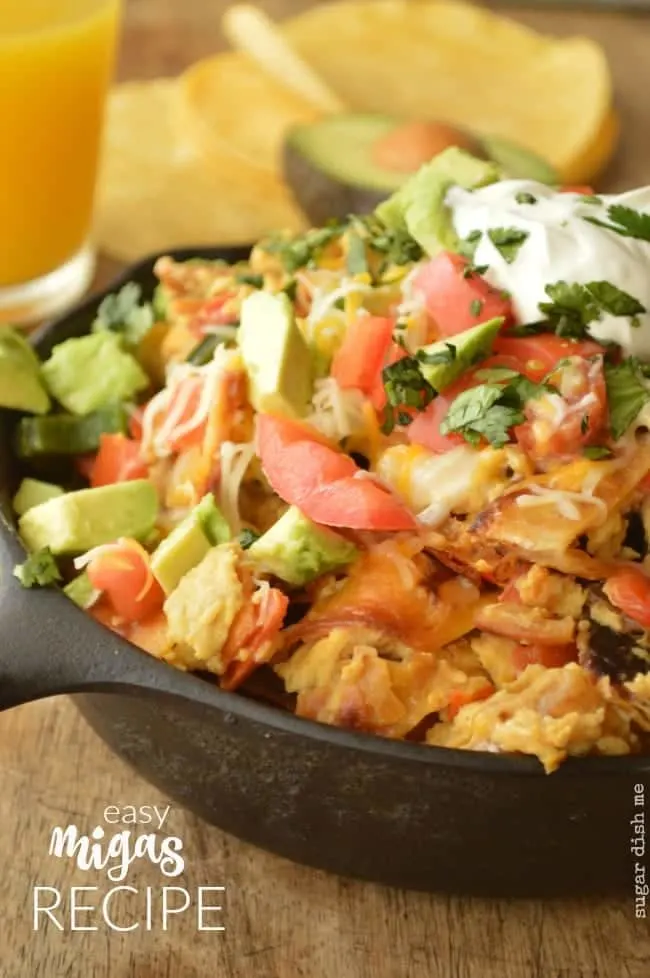 Have you ever had migas? I live in North Carolina, and we have our fair share of good Mexican food here, but migas is a Tex-Mex dish that I'd never crossed paths with.
It's not on any menus anywhere that I've seen, but to be fair, things like breakfast tacos only exist here in the world of Taco Bell, which – just don't, okay?
(P.S – if you love breakfast tacos, you definitely need to try these Sausage and Egg Breakfast Tacos).
So, this migas recipe has a story. A great story!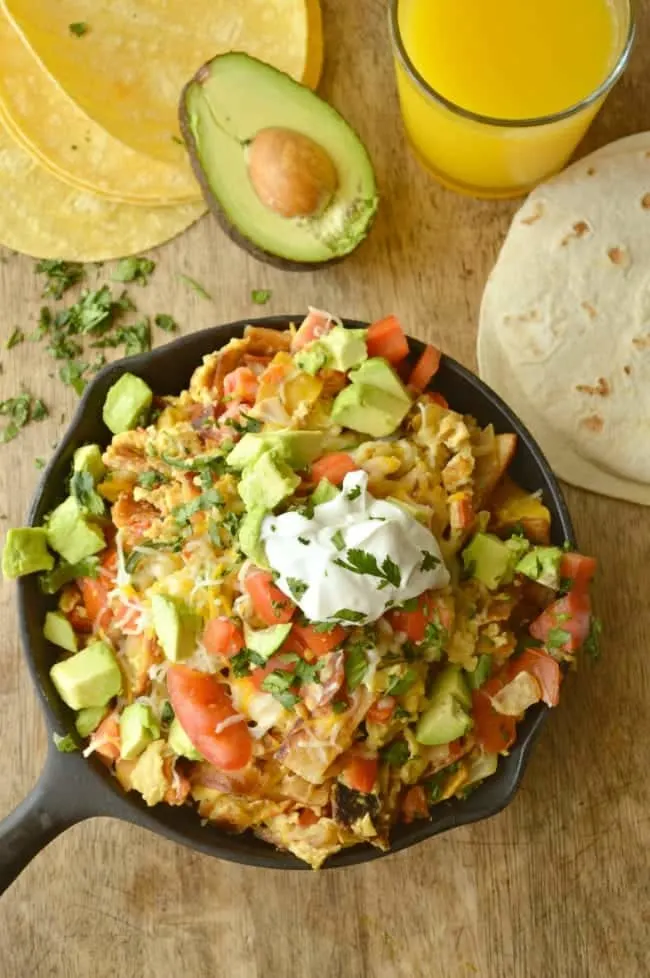 In October I flew to San Antonio, Texas for work with Amber (if you don't know Amber, she's the managing editor here at Food Fanatic). We've been friends on the invisible internet for years, but had never met in person. Then we had to sit side by side for 4 days straight while she gave me an insane amount of information.
One of those crucial pieces of info revolved around migas.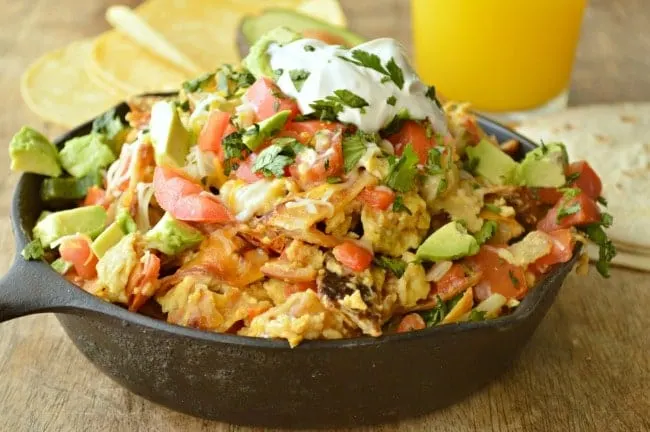 On my last morning there, after an evening of prickly pear margaritas and River Walk adventures, we hit the drive thru at this little spot near Amber's house. That's where I got my migas education.
So if you need to catch up (the way I surely did back in October) migas is basically like the greatest scramble you've ever had, ever.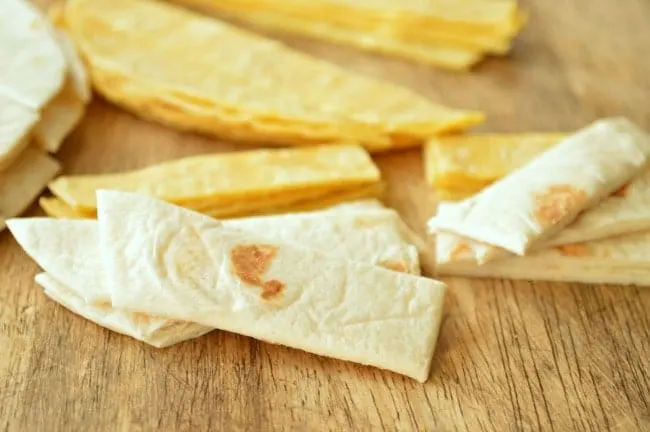 Pre-Migas Heather would have argued all day long that this Sausage and Butternut Squash Breakfast Scramble was actually the greatest ever, inspired by one of my favorite farm-to-table restaurants in Asheville, NC.
Post-Migas Heather says that stuff is good, but this? THIS IS BETTER.
You start with tortillas cut into strips. Amber was super specific that proper Tex-Mex calls for flour tortillas when serving and corn tortillas IN the dish. She's a Texas girl, so she knows what's up.
But I'm bad at leaving well-enough alone, so I went half and half here. I love my corn tortillas, and fried flour tortillas are pretty spectacular too.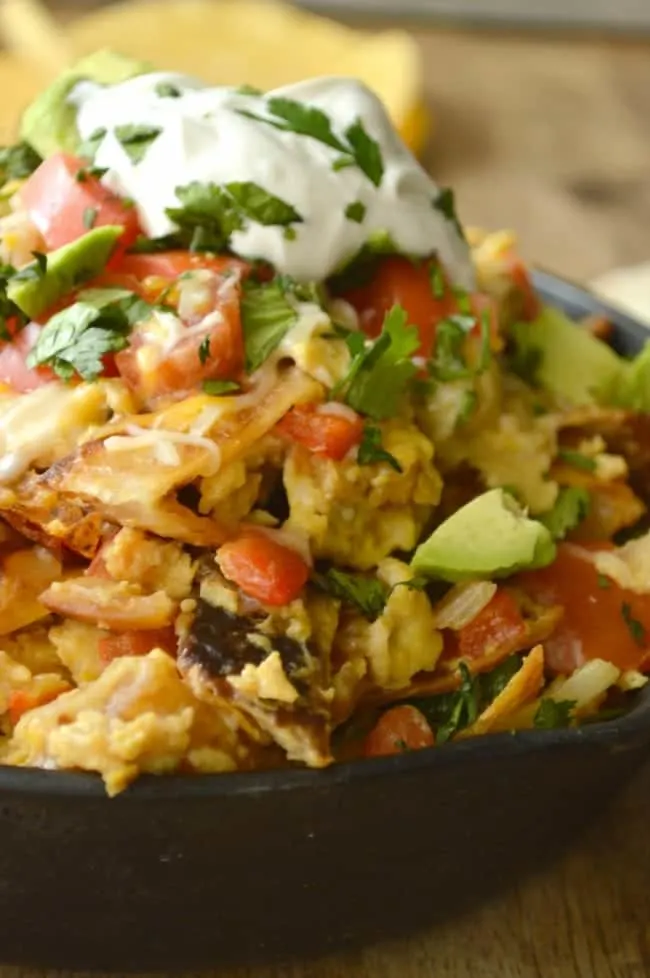 After crisping up the tortillas in oil, you sauté onions and peppers – I went with poblanos for the delicious smoky spice. Then you add in really well-beaten eggs, and then tomatoes, and then your crispy tortilla strips.
Then as the eggs cook, you stir in heaping amounts of cheese, or at least that's how I roll.
Serve with tortillas and BAM – a breakfast that would do any Tex-Mex loving person proud.
Want more Tex-Mex? You should try…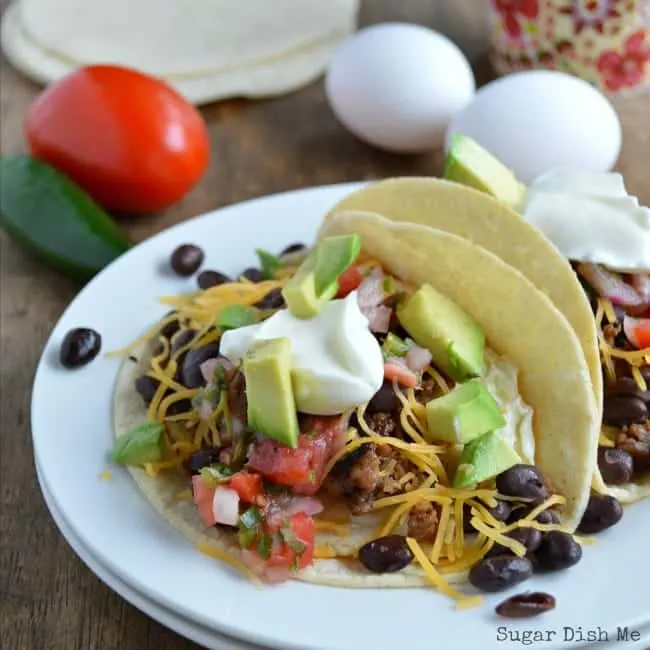 Sausage and EggBreakfast Tacos