Pulled Pork Breakfast Biscuits are southern inspired and loaded with goodness. Breakfast really doesn't get any more indulgent than this!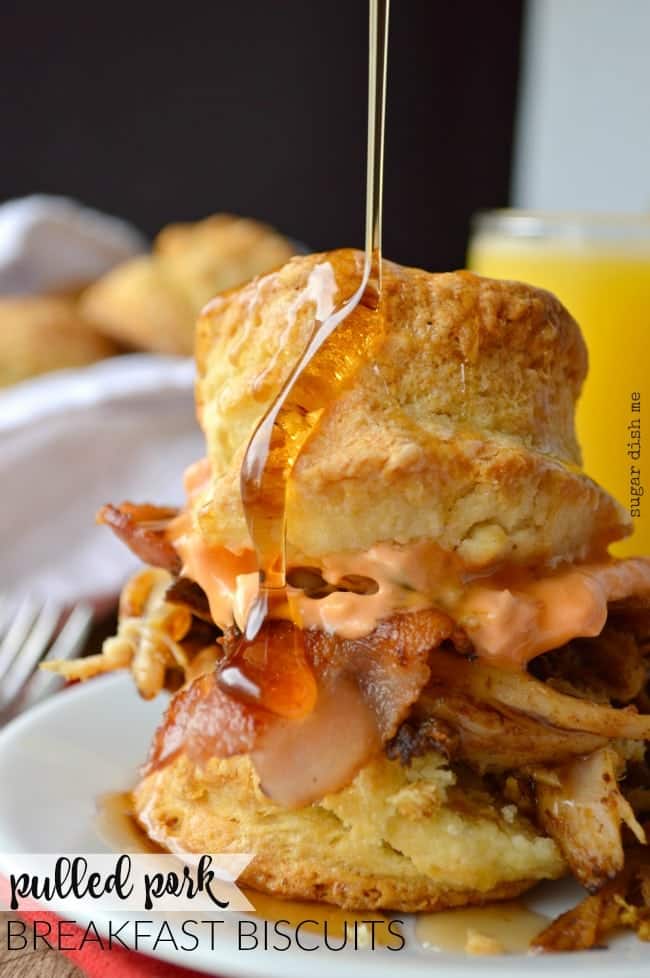 Who loves Asheville?! I do! I do!
That's the city where we had these pulled pork breakfast biscuits for the first time. I live only about an hour from Asheville, NC, so when we want good eats that's where we head.
At a restaurant called Biscuithead (aptly named for biscuits the size of your head) Chad ordered this pulled pork biscuit that was completely swoonworthy. I ordered mimosa chicken (we will totally do that another day), and then they basically had to roll us out to the car.
#notsorry
This biscuit has all the good southern things. There's pulled pork (duh) — and I took it up a whole notch and used my Apple Butter Pulled Pork. This works great for leftovers since pulled pork is usually a slow cooker thing and not likely happening in the morning.

What I'm saying is, HOARD leftovers and make these biscuits happen.
In these photos I used my Greek Yogurt Cheddar Biscuits which are totally TOTALLY something you should make happen. But! If you are feeling lazy you can use refrigerated biscuits. OR!! Try these Honey Butter Glazed Whole Wheat Biscuits. You won't regret it.
Let's talk about pimento cheese for a minute. If you ask me straight up, I'll tell you that I hate pimento cheese.
That last sentence probably got me fired from the south.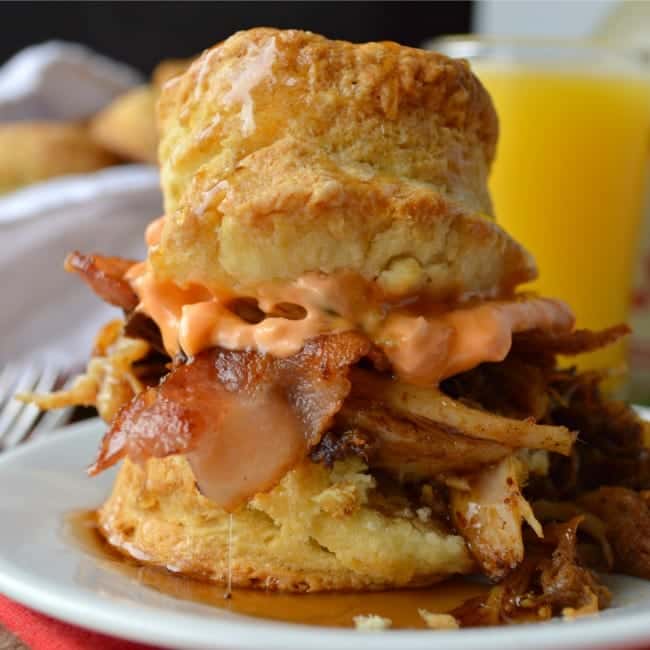 Here's the thing, though. If you add pimento cheese to a burger? I'll eat it. This Smoked Gouda Pimento Cheese Dip Recipe? I AM THERE. The pimento cheese on these pulled pork biscuits is basically the same. And I added jalapeños to it. For biscuit posterity.
The spice is PERFECT because of the sweet that comes when you drench your breakfast in maple syrup. And if you are feeling extra indulgent? Please add the egg with the runny yolk. Poached is how they serve them at Biscuithead, but fried is good, too.
I put the south on a plate. You're welcome.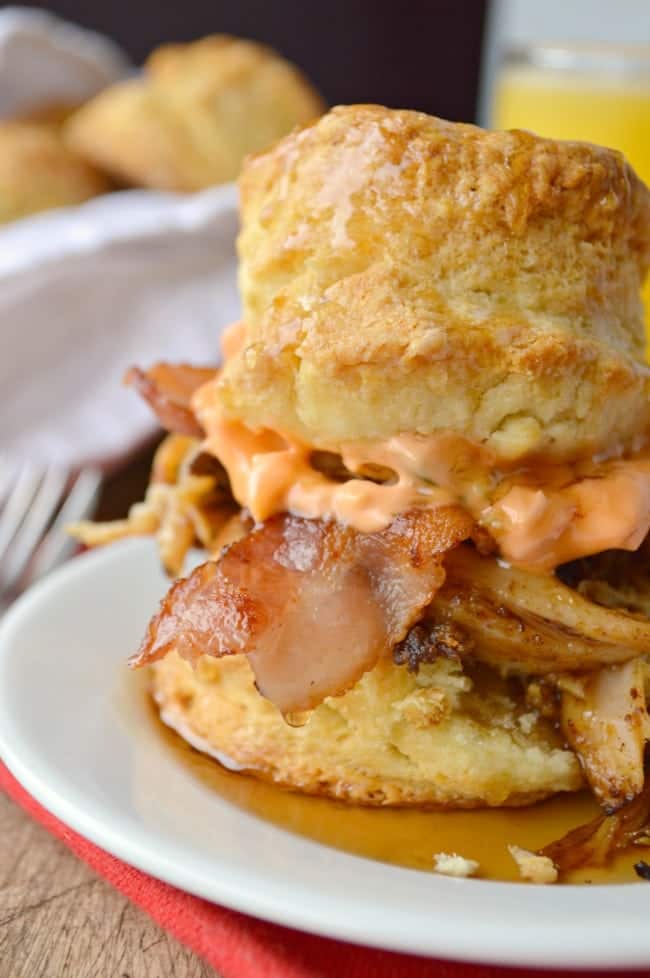 Love the Carolinas? Here are some more Carolina-inspired recipes…