Peanut Butter Honey Cereal Bars are a treat you can eat for breakfast. Crunchy and filling, these easy no-bake bars are perfect for taking on a hike, to a soccer game, or in the car on your way to work!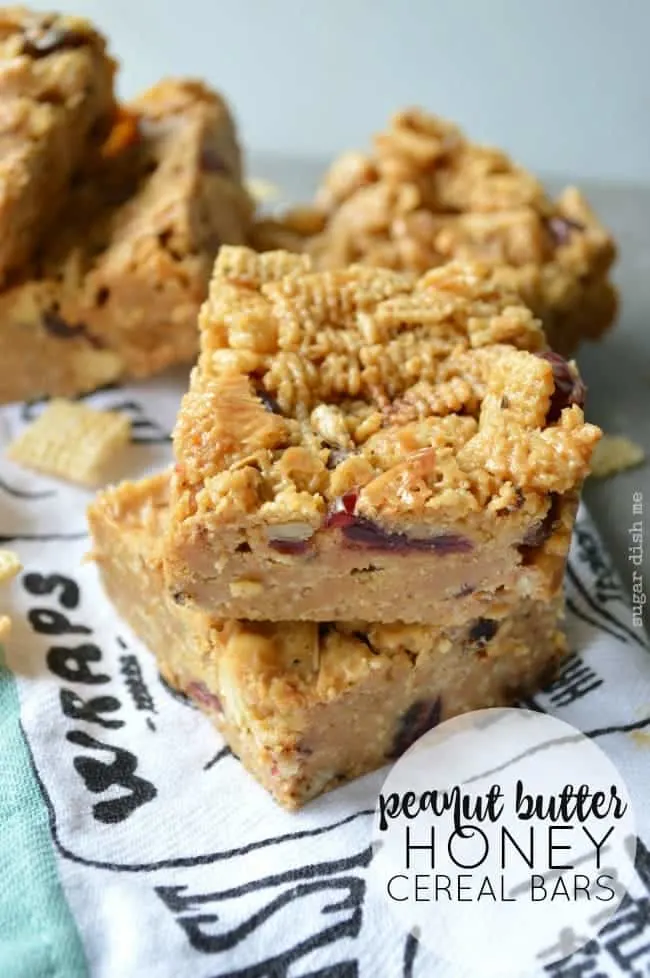 A word of warning about these cereal bars: they are RICH. But in the best kind of peanut butter honey way.
Yesterday I launched back into packing 3 lunches a day again and so the need for interesting lunch box things has reappeared.
Also making an appearance this week is the need for fast breakfast. We handled that a little bit with Egg and Cheese Waffle Pockets last week. Cereal bars are on the list as well.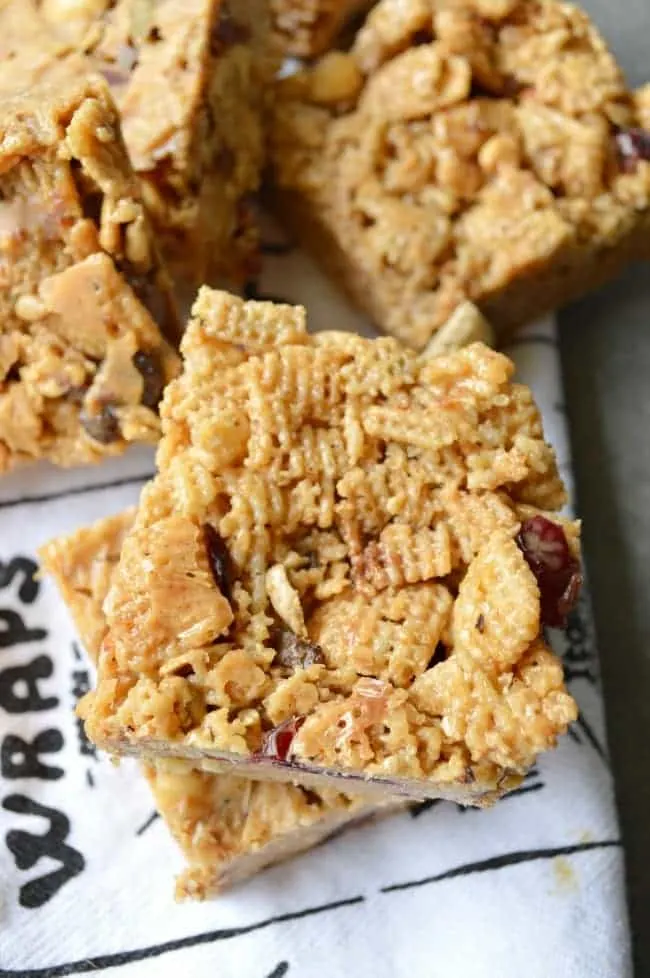 These peanut butter honey cereal bars take only about 5 minutes of active work and are super easy to customize. I used rice squares cereal, but these also come together with any kind of flakes or even something like Kix. They are a great way to use up remnants of a few boxes. You just need 6 cups total.
The add-in goodness can be easily changed up, too! I love to buy big bags of trail mixes — varieties of dried fruit, nuts, the occasional M&M or chocolate chip. So I change up what I add to these. You can try banana chips, dried cranberries, blueberries, or cherries. Any kind of nuts, or even a few broken pretzel pieces!
This is one of my favorite ways to consume cereal. They make the perfect breakfast or energy-loaded snack. I just know you will adore these as much as cookies.
Okay almost as much.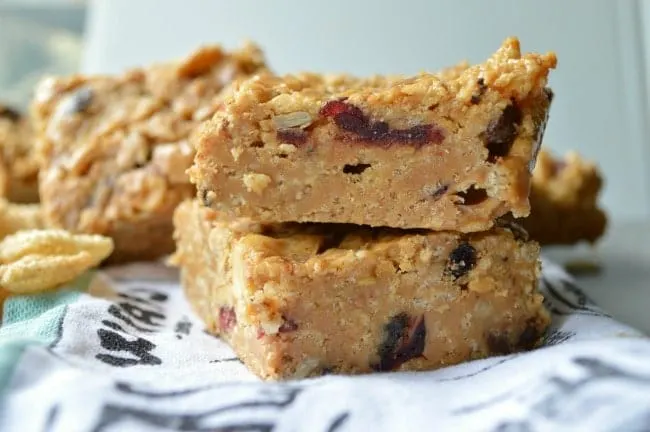 Cereal Bar Tips:
Store them in a cool, dry place. I also like to stash a few in the fridge. They feel more indulgent that way.
Individually wrap them so you can easily grab one on the run
you can cut these into 1″ squares if you prefer a bag of bites instead of one solid bar (great for hiking!