Soft and chewy cookies loaded with fresh fruit, oats, and protein! These White Chocolate Blueberry Oat Cookies are the perfect grab-n-go breakfast or snack!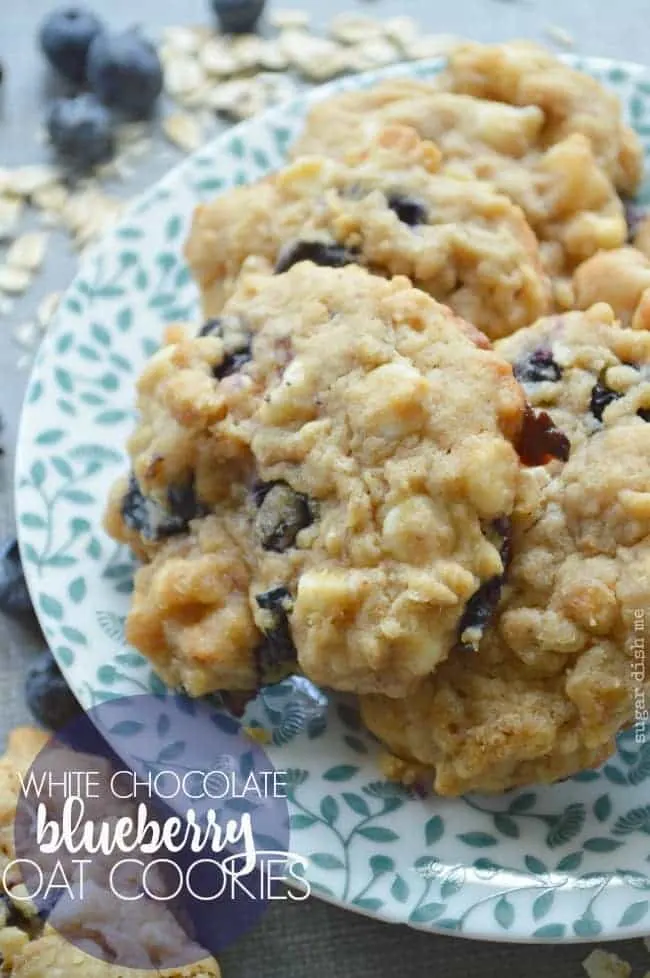 Wanna know something funny? I wrote this as a breakfast recipe. You can add this to the list of reasons why we are friends. Real friends make you cookies for breakfast. And I'm not talking about healthy, fancy pants oat date nut cookies, either. I mean, there are oats which clearly qualifies these as breakfast food. There are also blueberries! Breakfast win.
But then I went off the deep end with white chocolate chips. Which is sort of weird because I actually don't even like white chocolate chips.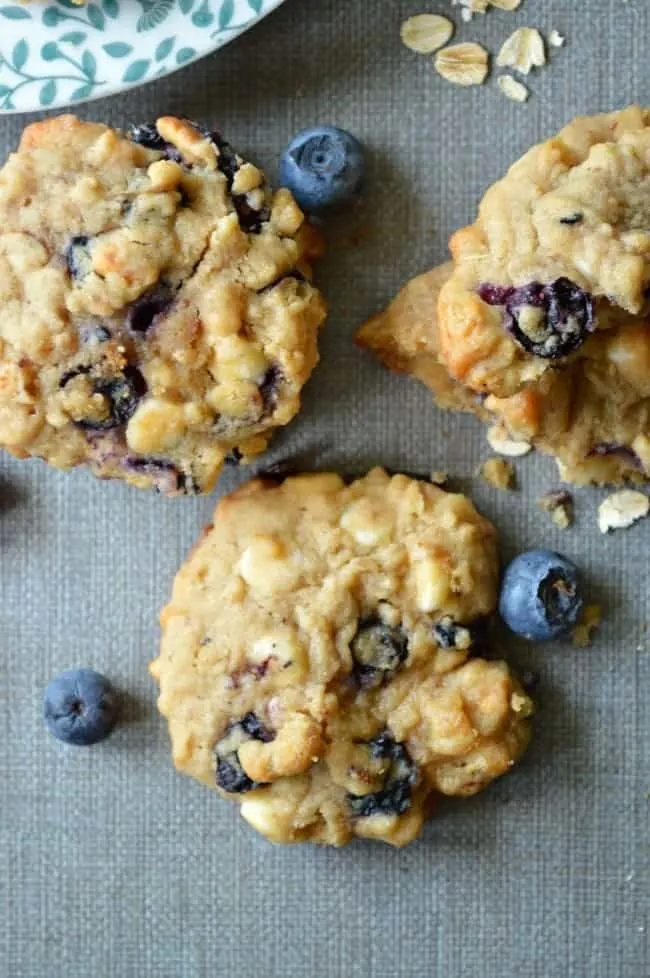 I am noting that I offer this white chocolate chip disclaimer EVERY SINGLE TIME I write a recipe using white chocolate chips. There were the Marry Me Cookies with White Chocolate Chips and Macadamia Nuts (which btw actually yielded a marriage proposal so…). There was the White Chocolate Cranberry Pound Cake. And there were also those super good Biscoff White Chocolate Chip Cookies. So maybe I do like white chocolate chips?
I'm not ready to commit yet. You have to know how crucial they were to this recipe though. They added a richness and creaminess to the baked cookies. It reminded me of cheesecake which is probably why I am loving them so hard right now.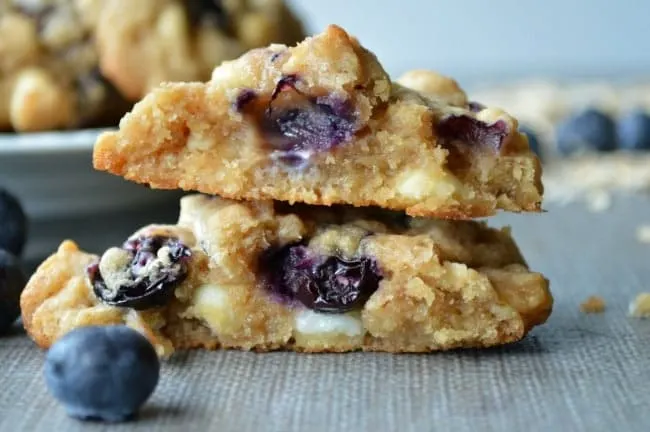 I should also let you know that there's peanut butter involved here. You can use almond butter, but I'm telling you — PEANUT BUTTER is the way to go!! Trust.
If you love these oatmeal cookies, you will also love…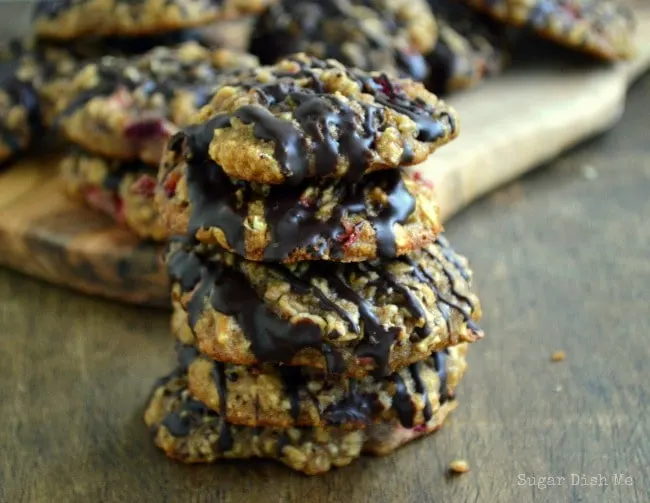 Chocolate Covered Strawberry Oatmeal Cookies