Roasted Berry Breakfast Tarts are the perfect excuse to eat pie for breakfast! Puff pastry filled with goat cheese, fresh blueberries and honey, roasted to pretty, golden perfection.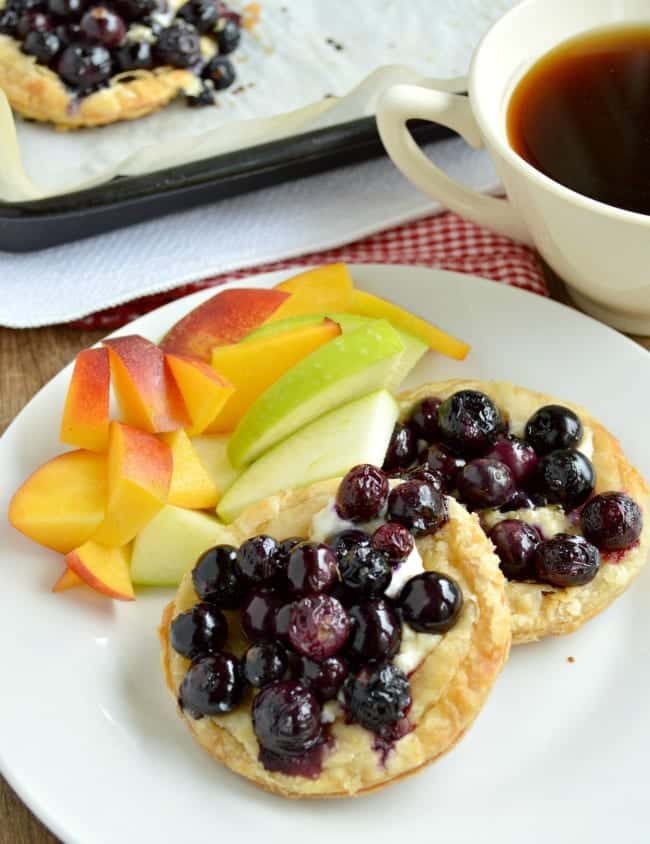 Last year this time I was roasting cherries and making toast with honey nut cream cheese. Have you roasted cherries? Or berries? It's the best. The oven works that same voodoo as it does with things like asparagus and parsnips, except when you roast things that are naturally sweet?! It's even more amazing.
Like… you know when you make a pie and the apples and raspberries or whatever were totally delicious before they went into the oven, right? But then when they come out of the oven they have transformed into even better versions of themselves? This is that kind of situation, totally simplified.
And?! There's goat cheese.
Have I professed my love for goat cheese recently? I feel like it's been awhile. It was high time to share the soft, tangy cheese love. Was that weird? Sorry.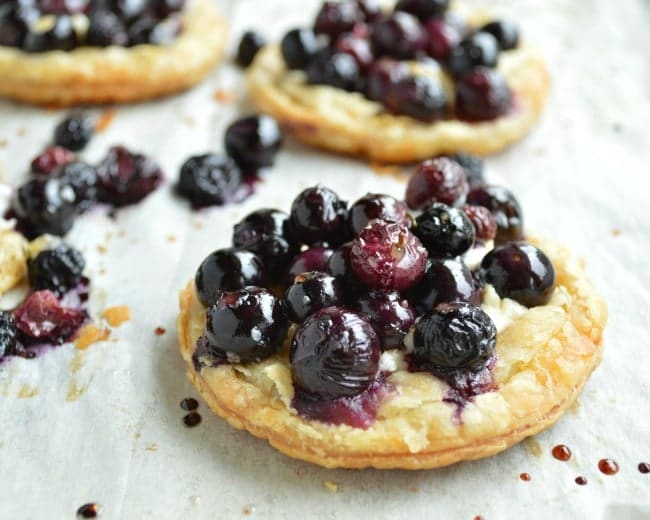 Anyway, let's get down to business. If you can thaw a sheet of puff pastry, you can make these tarts. Remembering to take them out of the freezer so you can bake them and eat them is actually the hardest part. If you have biscuit cutters, or circular cookie cutters, great! If not, find yourself 2 jars or glasses, one slightly smaller than the other. You'll cut out a circle with the larger of the 2, and then use the smaller to just slightly perforate and create a little pretend pie crust lip. That helps all the good stuff stay inside.
You can see from the photos that I like to get carried away with the berries. You don't have to get crazy, but I highly recommend it.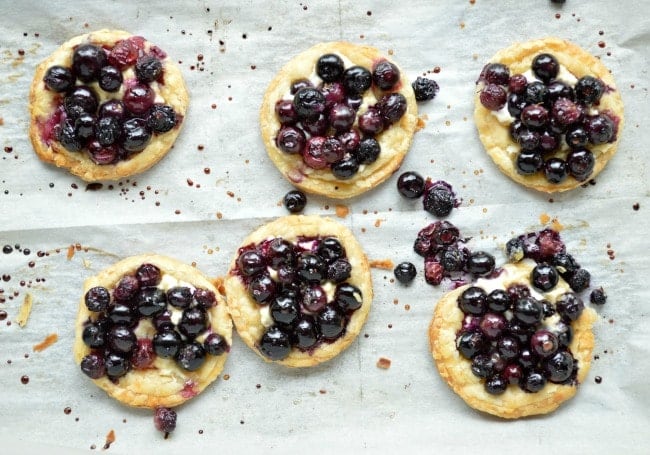 Pie for breakfast! Summer is fantastic.
If you are wanting more of the roasted berries or cherries situation…
Roasted Cherry Toasts with Honey Nut Cream Cheese