A super simple casserole made with refrigerated biscuits, eggs, cheese, and bacon. Christmas Morning Casserole is perfect for long lazy mornings with family and friends.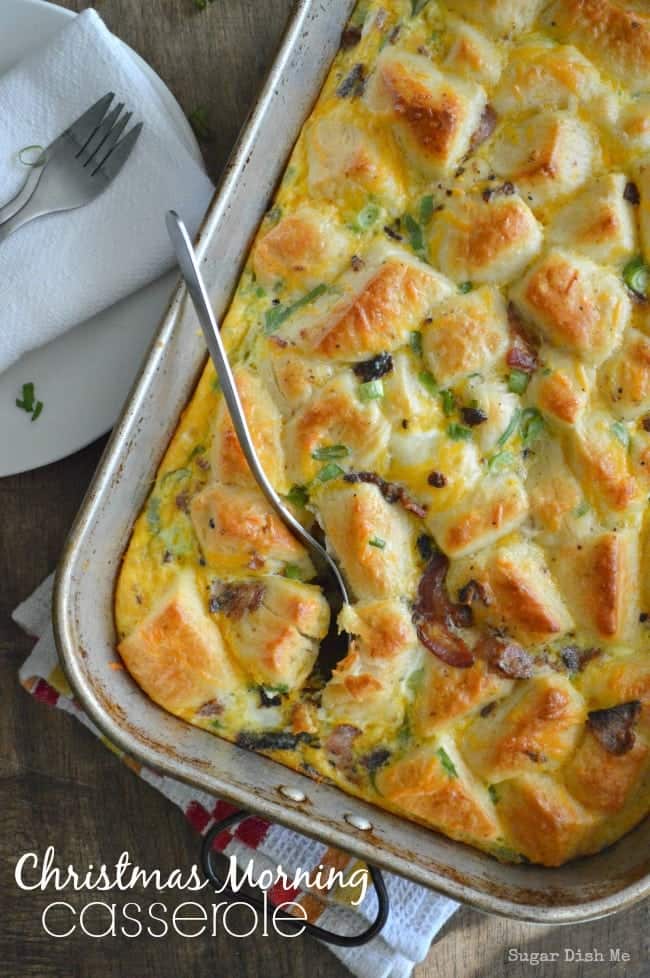 It is not a holiday in our house without a breakfast casserole. It's like an unwritten rule that a savory hot breakfast that can be dipped out with a spoon must be served. We love cinnamon rolls and doughnuts and fresh fruits.
But if there is a breakfast casserole you can be assured that everyone will go for that first. And for all the variations — the hash browned layers or the custardy stratas —
THIS ONE, this Christmas Morning Casserole is my most favorite. It's also the easiest to make, but we'll get to that in a minute.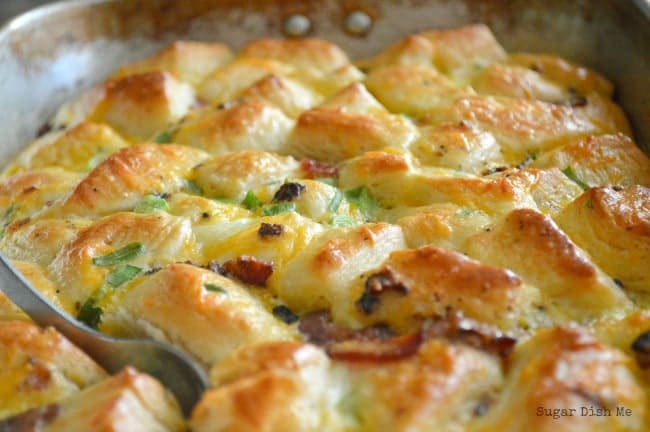 It's fitting that Christmas morning gets its own casserole, right? I think it is totally a day that needs specially designated food. Besides a ham dinner, the hot chocolate, and all the wine, first thing Christmas morning is totally begging for is a tradition food, and for me this is SO it.
This will be our first Christmas in this house and I am even more excited than normal. For so many years we scraped and struggled, for so many years we spent Christmas morning on the cold floor in our crappy little house, giving and smiling and surprising and photographing, all the while holding out and working hard towards a warm cozy space that's our own.
I feel like we seriously paid our dues, and am so thankful to finally have my family under a roof that feels like a home.
I'm thankful we have someplace my boys can have sleepovers. I'm thankful we have the space to offer refuge to all the stray dogs that inevitably cross my path. I am so so thankful to have a bright space to work and create in a job I so completely love, and that that job has made life comfortable for my sweet understanding boys.
This casserole will be a part of our new Christmas tradition- a twist on something sort of old that is working it's way into our new history-in-the-making. Just like this house.
I made this Christmas Morning Casserole with bacon, eggs, biscuits, and green onions. It would be so easy to make your own by swapping the bacon for sausage, adding peppers, and onions, or leaving out the meat and going for blistered tomatoes and spinach.
Basically, if you think it would be delicious in an omelet it'll be awesome in this casserole.
I originally made this for my friends at Food Fanatic where I write about breakfast twice a month. You should probably check it out lest you miss something like Sweet Potato Cinnamon Rolls with Candied Bacon.

If you'd like to try another breakfast casserole, this Bacon Spinach Breakfast Casserole is one of my most popular recipes ever!
Feeding a crowd? You might also want to try…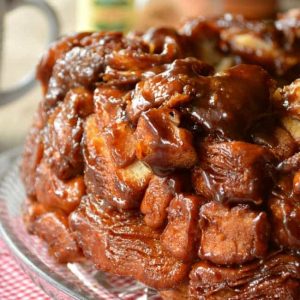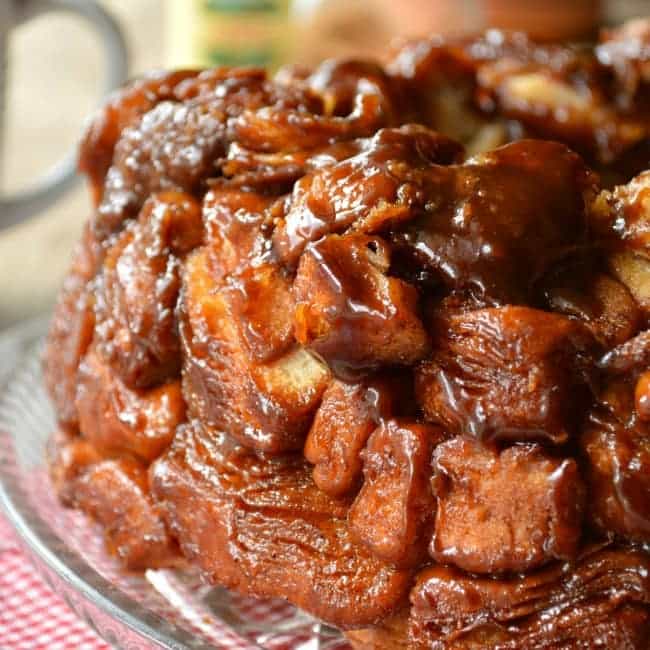 Christmas Morning Monkey Bread