The Trailblazer Burger has bacon inside and out! Covered with sauteed onions and smothered with BBQ sauce, this is one you'll want to add into your regular grill rotation.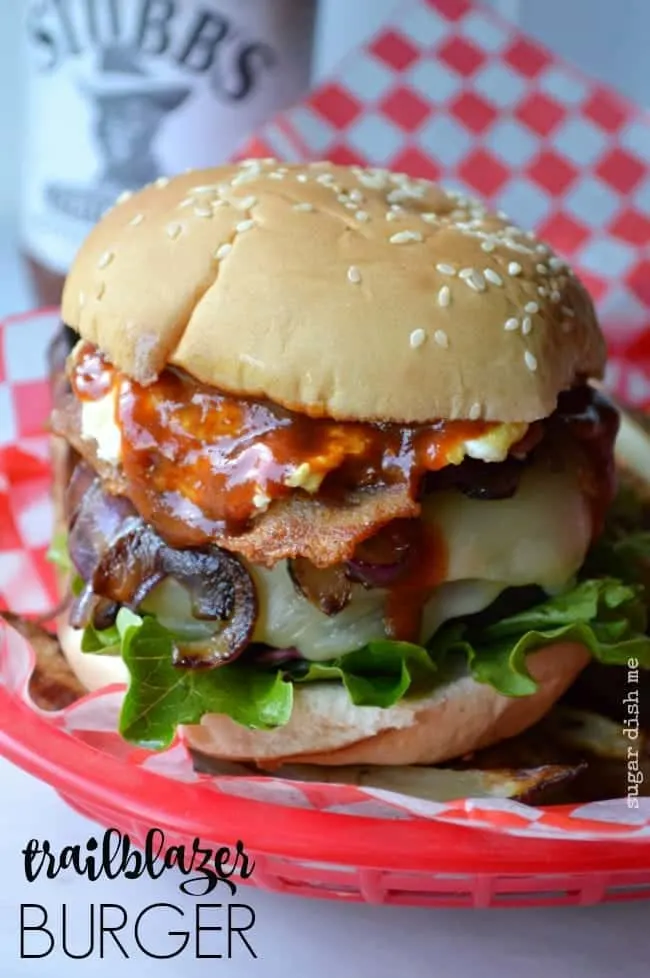 I was compensated by Stubbs Legendary Bar-B-Q for this post. Original content, recipe, photos, and opinions are all my own.
Burger season is upon us, guys.
In my House of Hungry Dudes it's always burger season, but we all get a little excited when it stays light later and we can loaf around on the deck and eat burgers hot off the grill.
It's fun to change things up when it comes to cooking out, and while I am ever a fan of things like these Buffalo Turkey Sliders and these Chicken Parm Burgers, you really can't go wrong with traditional ground beef. Unless you add bacon.
For these Trailblazer Burgers I added bacon in not one place, but two, and this year we are switching all ketchup for Bar-B-Q sauce. Both of these decisions were amazing and I am FOR SURE going to carry them over to my other burger recipes ( Carolina Style Burgers can absolutely handle a Bar-B-Q sauce + bacon twist).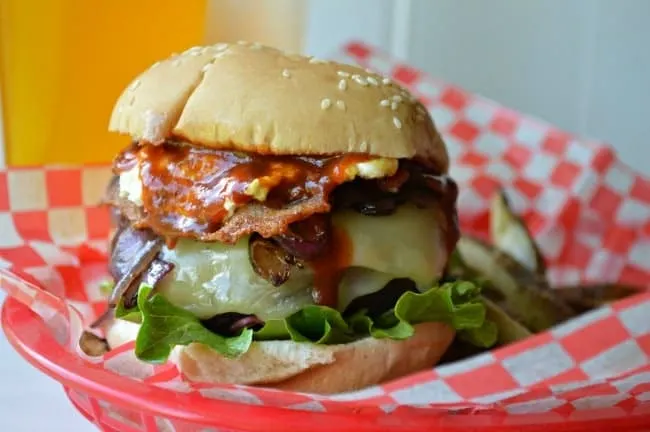 Great burgers require a little finesse, so let's talk about some things. First! Working into your ground beef. If you are very fancy and have a grinder then adding bacon to your ground beef is a cake walk. If you're like me and not quite that fancy, I'm going to make is a cakewalk for you.
You want ½ pound of "regular" sliced (so not thick cut) COLD bacon. Cold makes it easier to cut, trust me on this. You can even toss it in the freezer for a few minutes before slicing. You're going to cut the cold bacon crosswise (against the grain) into tiny little strips – as thin as you can manage.
After that you are going to gently work that ½ pound of bacon into a pound of lean ground beef. Not too lean; I've found that 85/15 is right about perfect for grilling. Enough fat to keep things juicy, but not so much that you lose half your burger's volume.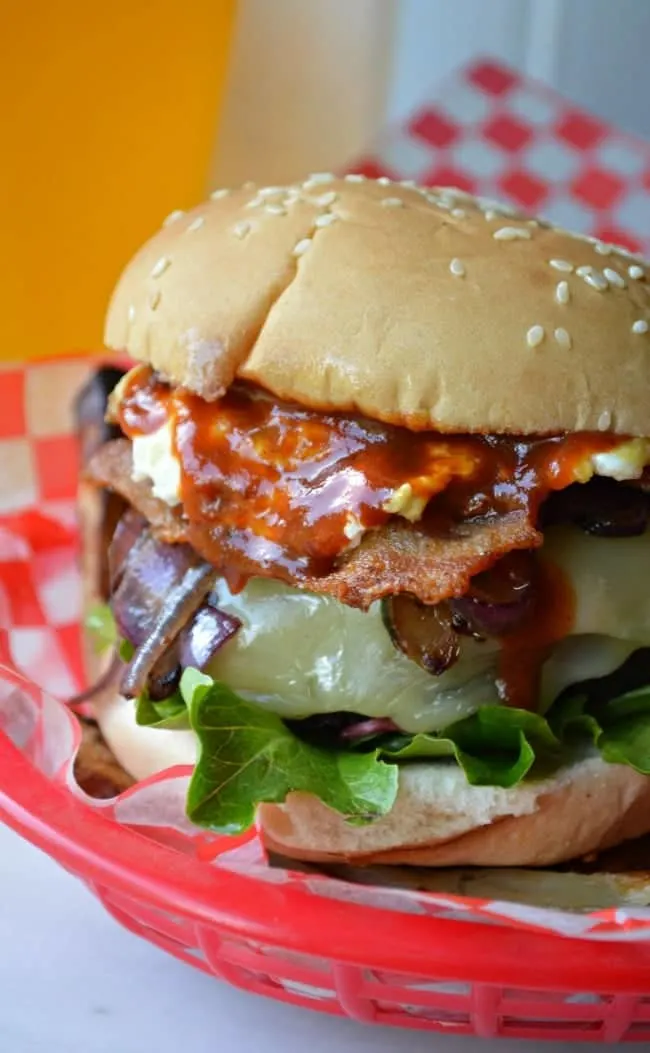 Some grilling tips:
Seasoning is your friend. I like to use Stubb's Beef Spice Bar-B-Q Rub – a little worked into the mix as I make the patties and a dash on top for good measure.
Indent the middle of your patty with your thumb before grilling. This will keep your burger from getting all puffed up and weird in the middle. It's especially important with the added bacon in these Trailblazer burgers because the added content from the bacon can shrink up if you don't shape things right to start.
Clean your grill with an onion!!! Game changer, y'all. Slice an onion in half and as your grill heats up, rub the onion across the grates. Careful, though!
ADD ALL THE BAR-B-Q SAUCE.
You might have noticed that my burger is topped with a fried egg. As the resident breakfast fanatic over here, you know that I think all things are improved with bacon and eggs. This burger is no exception.
If you love burgers you should also try…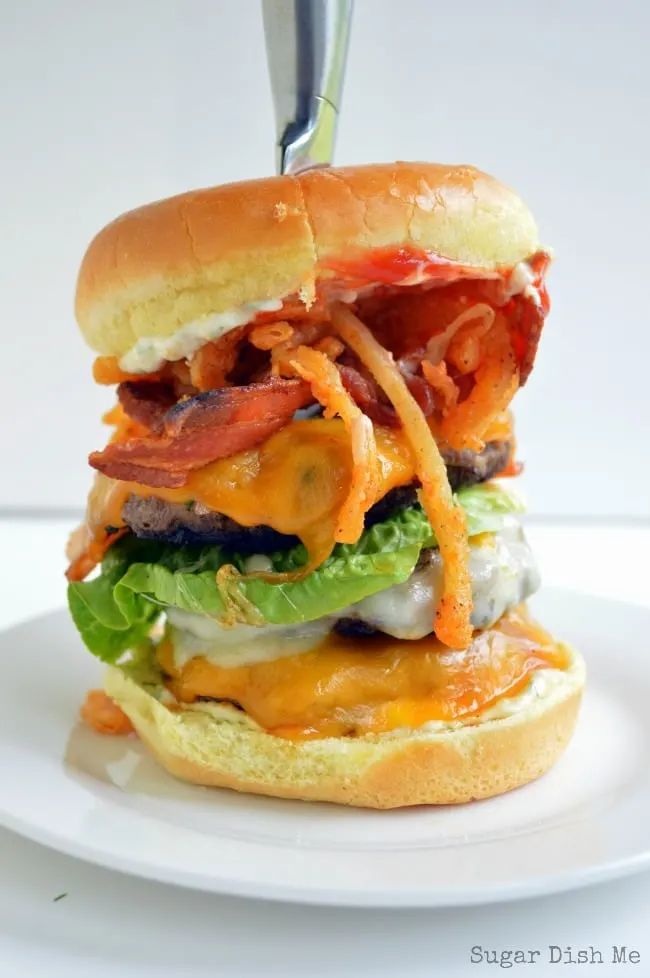 This Paunch Burger recipe. Sure to please every obnoxious burger lover and Parks n Rec fan. Child Size soft drink not included.