Apple Cinnamon Breakfast Braid is a sweet and simple breakfast pastry loaded with pie spiced apple slices and made out of refrigerated cinnamon rolls!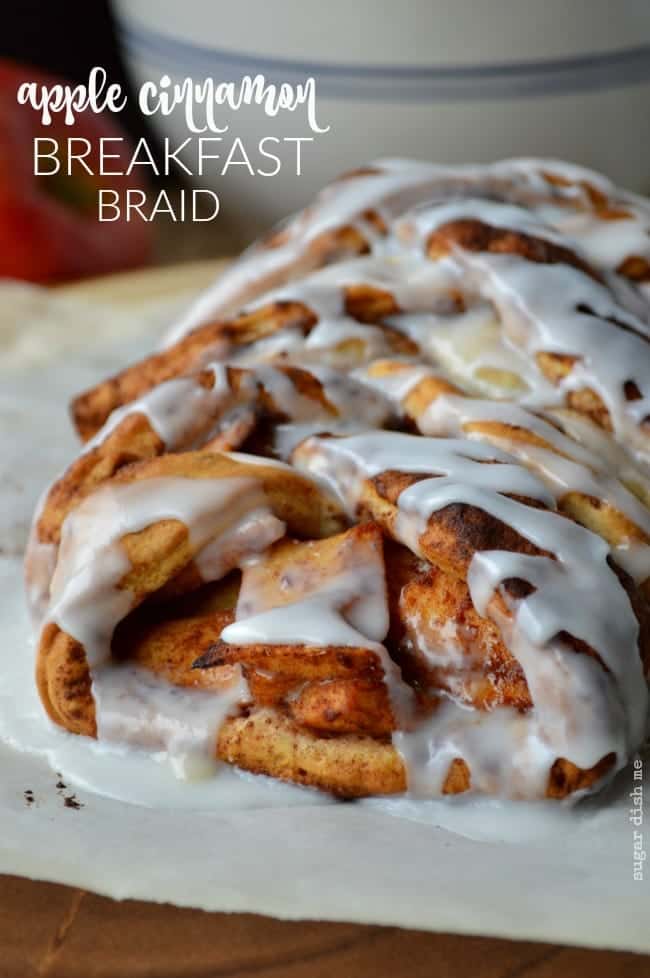 Hi, Tuesday. I see you and I raise you a breakfast braid recipe.
I spent half of last week working from Fort Lauderdale, FL, where the weather was insanely perfect and I didn't even mind that the humidity multiplied the size of my hair five times. I returned to southwestern NC to be greeted by torrential downpours and weirdly warm temperatures.
I know you guys don't care about my weather because in the grand scheme of blizzards and ice storms and general terrible winter things (we don't have those here), but I am writing this to say, "Cheers, Florida. I finally get you." And I'd like to come back.
Ironically, I actually made this Apple Cinnamon Breakfast Braid on our snow day here. Then I wrote about all my snow-in-the-south milk sandwich woes.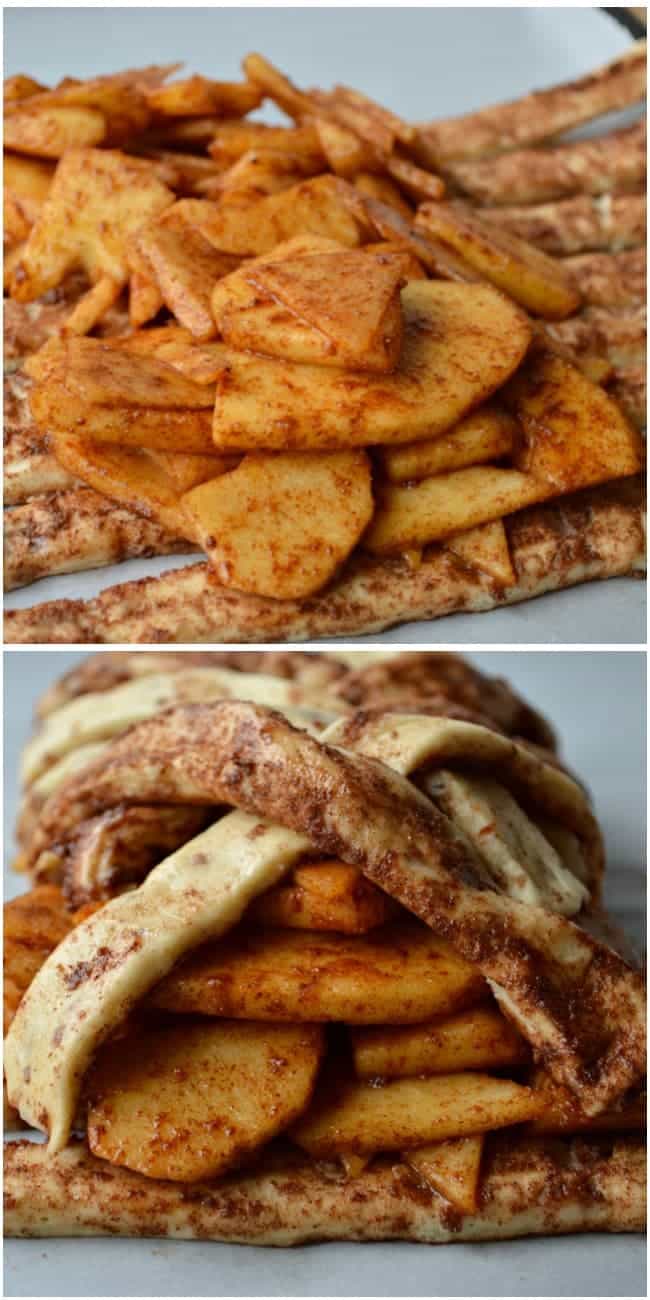 Do you know about the milk sandwiches? Or just the obsessive food hoarding that happens in the south when they are calling for weather? I usually opt out of buying all the milk and break and head to the liquor store so I can be assured that Bourbon Spiked Hot Chocolate is a thing that can happen.
Another thing you should absolutely hoard is refrigerated cinnamon rolls. That's what I used for this Apple Cinnamon Breakfast Braid.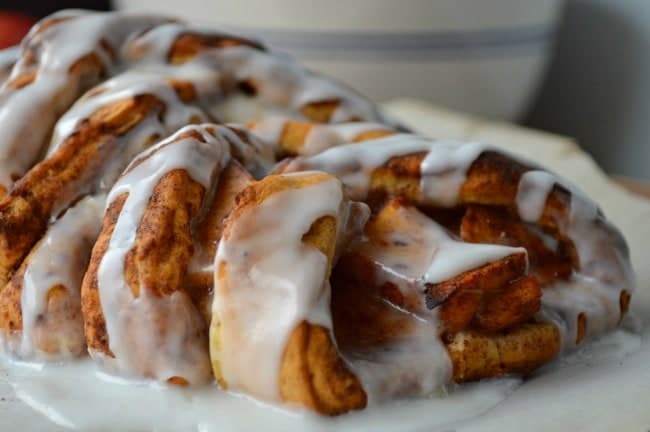 I added cardamom to my apple spices here. I fell in love with cardamom when I made this Apple Chai Cake with Maple Cream Cheese Drizzle. It adds something special. So if you don't have it, don't panic. Your braid will still be awesome. But if you do have it handy? Go crazy. And by crazy I mean use 1/8 of a teaspoon.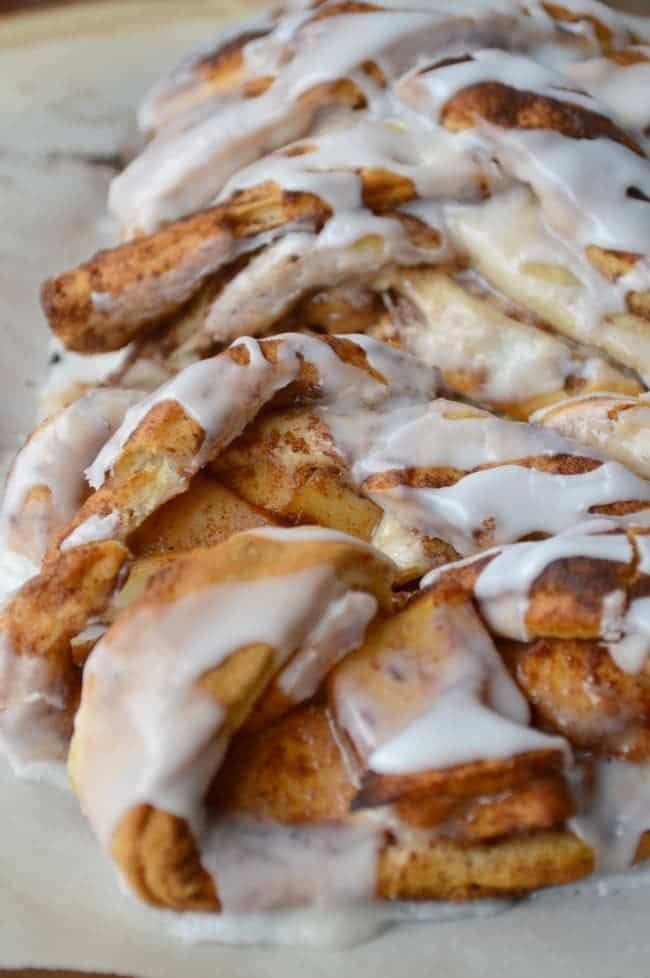 If you love apple treats, you will definitely also want to try…