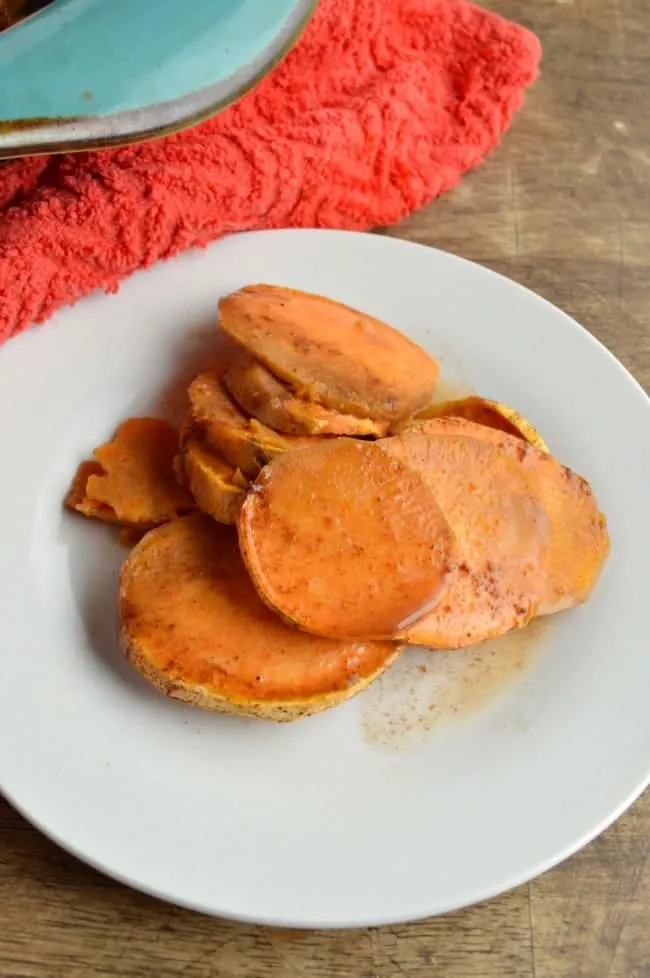 This post has been sponsored by alli®. All thoughts and opinions are my own.
Sweet potatoes!!! I love a good sweet potato recipe. The natural flavor is at the top of my list of things to eat, WITHOUT any dressing up. I can straight up bake a sweet potato and eat it completely plain, and be happy.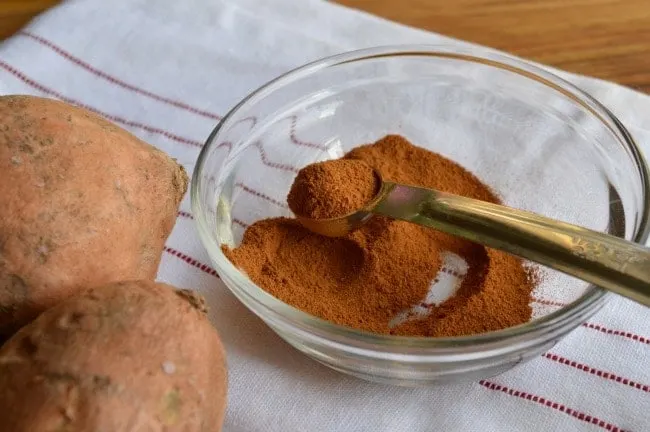 Usually sweet potato recipes call for lots of butter and sugar. A little cinnamon, more butter — marshmallows even. But these Cider Baked Sweet Potatoes are here to prove you can dress up the natural sweetness and have a dish that can compete with all that unnecessary extra everything — and still fit nicely into your jeans.
This is another recipe that will blow your mind with its simplicity. Just three ingredients!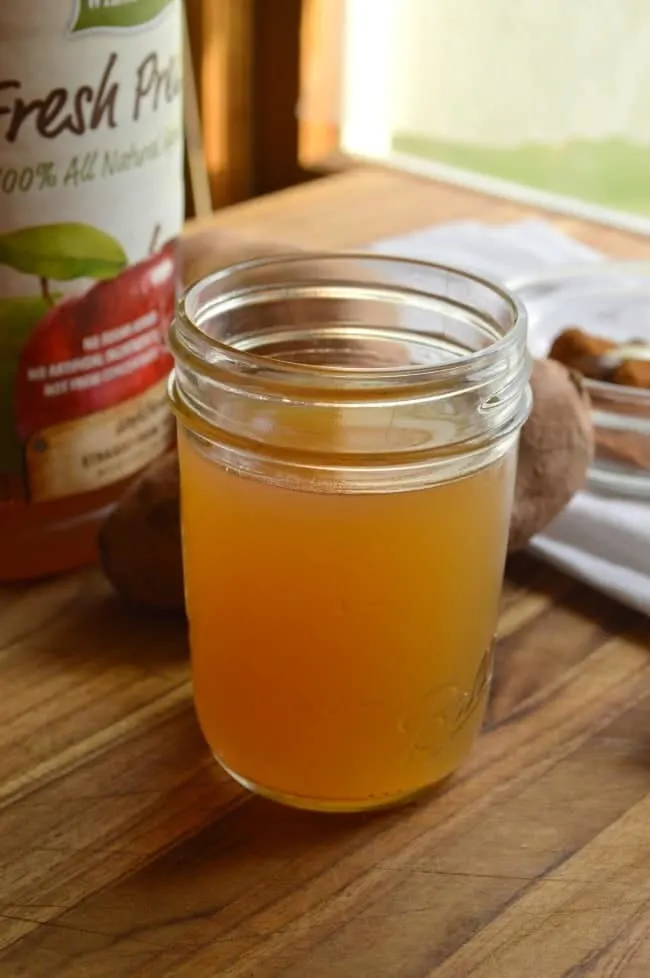 Sweet potatoes, apple cider, and apple pie spice. That's it! The end.
You will want to be careful when selecting your apple cider — I chose one that was all natural with no sugar added. I didn't want to undo all the good by choosing a juice that was the equivalent of drinking a slice of pie. Know what I mean?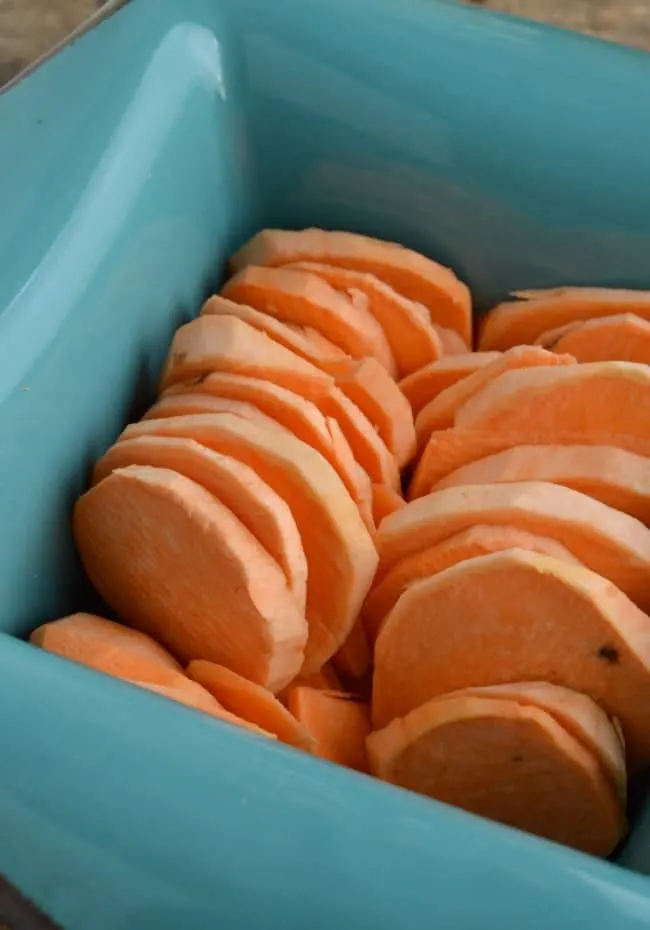 You can slice your potatoes any way you'd like, but I opted to slice and stack — just like when I made these Garlic Herb Potatoes and Squash back at Thanksgiving.
Adding the cider and spice can go a couple different ways as well. You can pour the cider over the sweet potatoes and then sprinkle them with the apple pie spice, OR you can stir the apple pie spice into the cider, and then pour it over that way. It's up to you.
When you serve these, I suggest spooning some of the cooked liquid over the potato slices. This side dish tastes like dessert!!!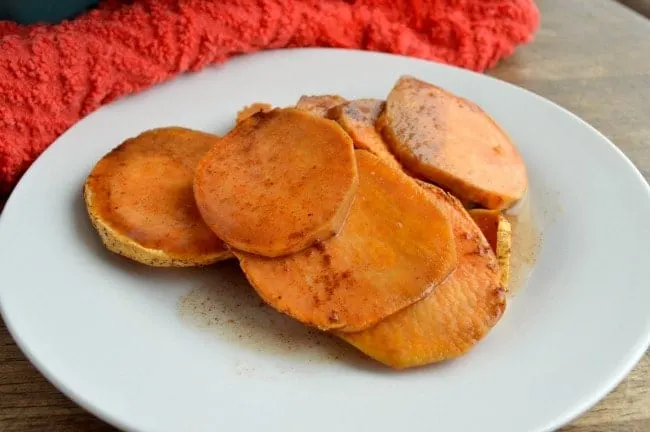 But at just 73 calories per serving, you really don't have to feel bad about it.
For more crave-able recipes designed to fit your lifestyle be sure to check out myalli.com/recipes-for-you/.

Cider Baked Sweet Potatoes
Ingredients
2 medium sweet potatoes
¾ cup unsweetened natural apple cider
½ teaspoon apple pie spice
Instructions
Preheat oven to 350°F.
Coat baking dish with cooking spray.
Slice sweet potatoes and combine with remaining ingredients in baking dish
Bake for 40 minutes or until tender.
Notes
**Nutrition facts are estimates only**
Nutrition Information
Calories:
73.3
Fat:
.03
Saturated fat:
.02
Carbohydrates:
17.3
Sugar:
8.3
Sodium:
39.6
Fiber:
2.1
Protein:
1
LOOKING FOR OTHER SWEET POTATO RECIPES? YOU MIGHT LIKE…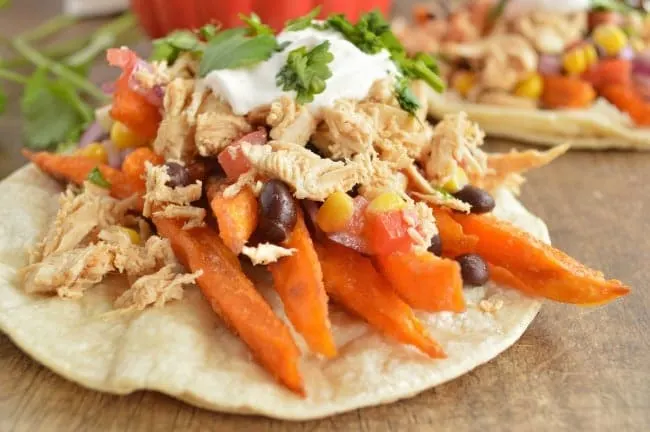 Chicken and Sweet Potato Tacos with Spicy Maple Cream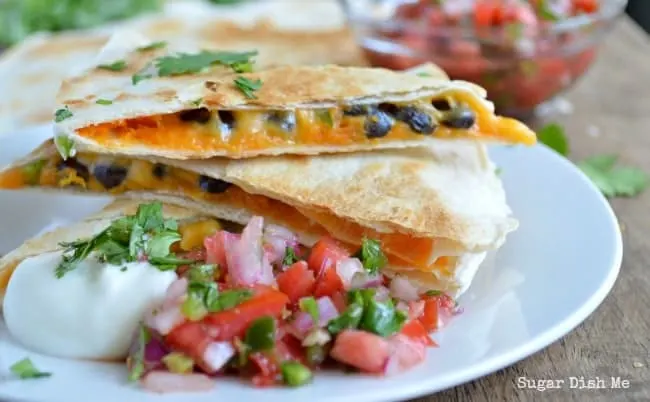 Sweet Potato and Black Bean Quesadillas