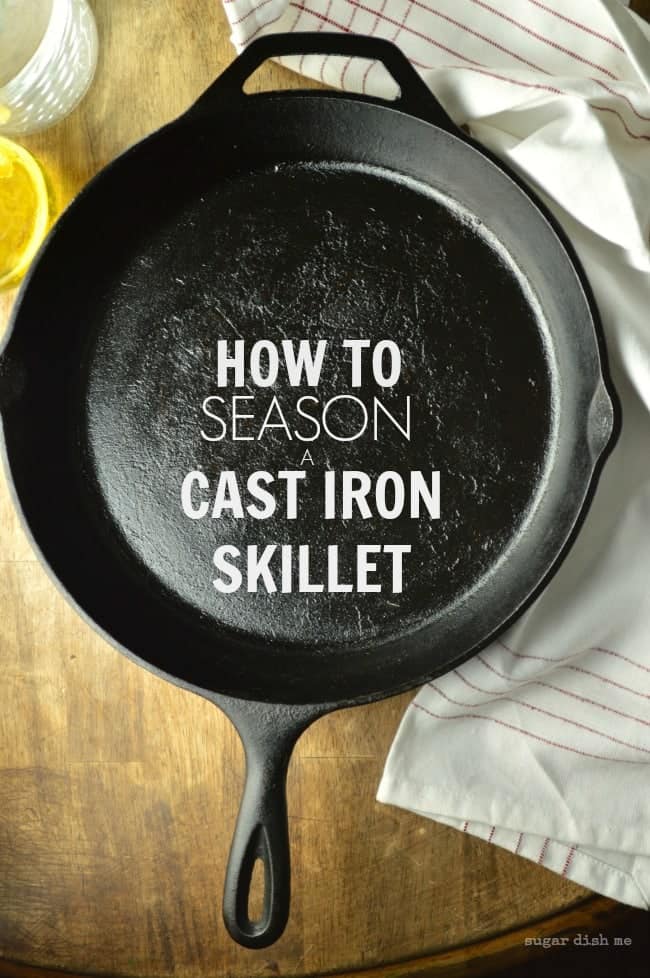 Oh how I adore my cast iron skillet! It is probably the most used tool in my kitchen. I have several, but this big mama is my favorite. I use it for one-pot meals, brownies, cornbread, skillet cookies, and frying chicken. I actually have a huge list of skillet recipes here (we'll get to them in just a minute) but what all that cooking equals is a VERY well used cast iron skillet. So sometimes I have to season it. Let's learn how to season a cast iron skillet so all your tasty food doesn't burn and stick.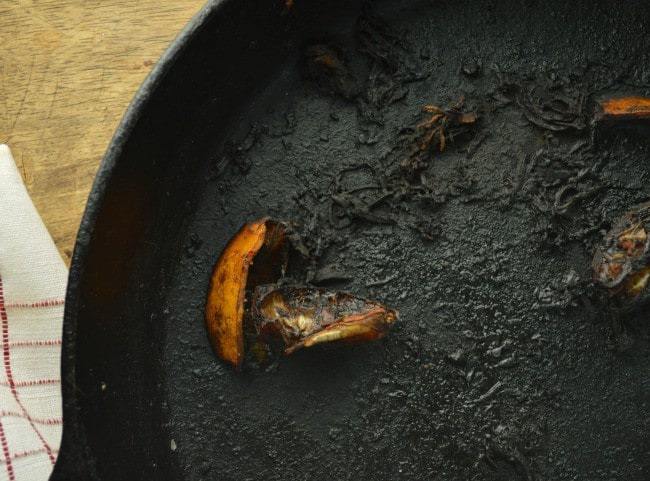 Once upon a time I was recipe testing this awesome herbed lemon chicken skillet and this happened.
You'll notice that I have not linked to said awesome herbed lemon chicken skillet recipe because if the pan looked like this, you can only imagine what the chicken skin looked like #burnttoacrisp (#ateitanyway #stillgood). Okay sorry. I'll stop.
Anyway. the timing was perfect because right about the time I created this big 'ol mess, I also had to put together a how-to post for my friends at Food.com on How To Season a Cast Iron Skillet.
I think I forgot to mention that's a thing we are doing now — writing tutorials. Because I am an expert on things like fixing giant messes I made. Maybe my next tutorial can be on how to do laundry 7 days a week. I am also an expert at that. :/
So I'm laying out the step by step photos for how to clean and re-season your cast iron skillet below. But you can also read all my How to Clean a Cast Iron Skillet <<—words here.

RECIPES!!!
Here are my favorites that call for a skillet — of course I used cast iron.
Chicken Fajita Breakfast Skillet