A terrific make-ahead dish that can double as a veggie-loaded side OR a delicious breakfast to feed a crowd. This Vegetable Strata is piled high with cheese, bread, and tons of veggies to please the crowd.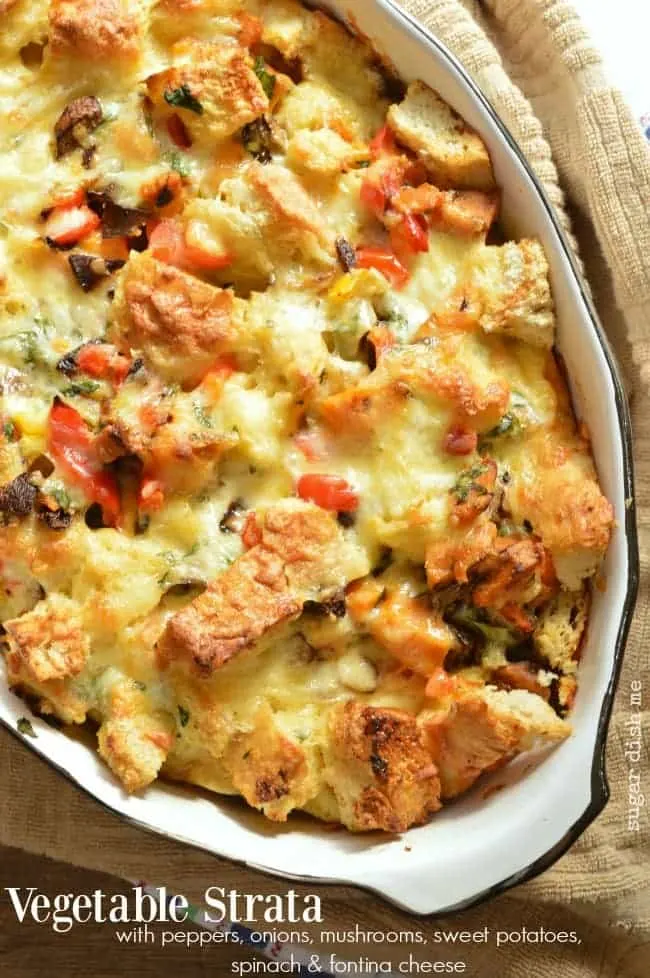 Heyyyyy. So. Last minute me has made you a really-awesome make-ahead dish.
We talked the other-day about my lack of new Thanksgiving recipes but here we are – ta-daaaaa! A dish that can do double duty.
Breakfast for a crowd? Check.
Hearty awesome side dish? Check Check.
Reason to eat lots of sourdough bread? Check. Check. Check.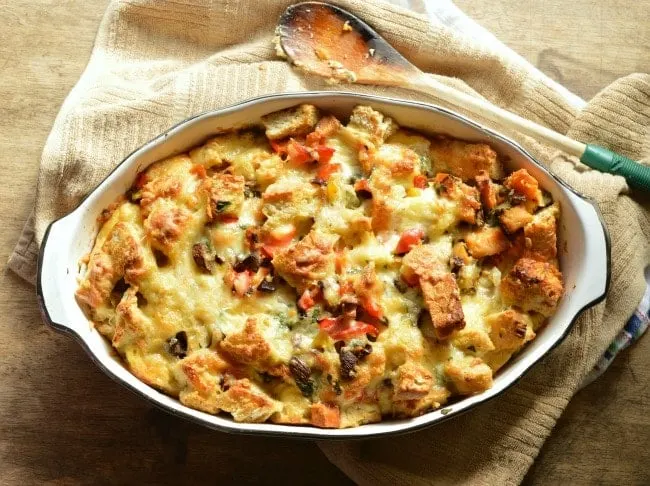 In past years, especially around holidays, I can rely on you guys to EAT UP recipes like this Bacon Spinach Breakfast Casserole, which is essentially a strata (kitchen code for bread pieces baked in eggs and milk and cheese) or Christmas Morning Casserole. You know breakfast is my main gig – like if I could get everyone to show up at 7 am for every kind of sweet roll, egg bake, pancake, and bacon I would be in holiday heaven – so I thought it was fitting to work it into something that will stand alone at brunch but will also completely complement your turkey.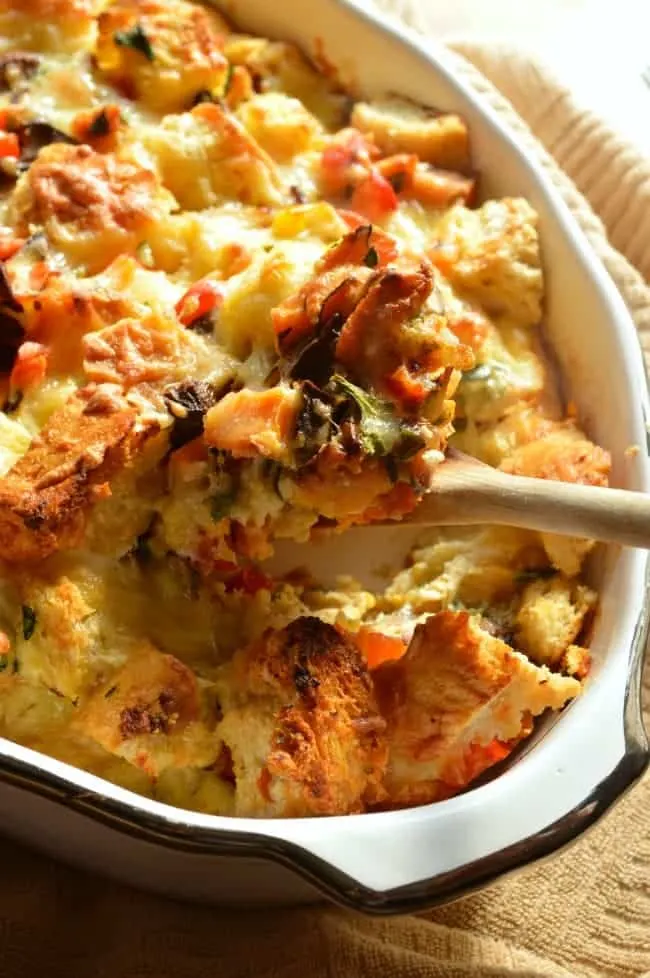 Mission accomplished!
Some tips:
For the sweet potatoes, you can use a frozen pre-cooked variety. You can also roast them ahead of time (I did mine the day before with a batch of other veggies we were having for dinner) or you can use leftovers!
You can use cheddar or Swiss cheese in place of the fontina. Fontina is deliciously creamy and mild, and not oily, but it can also get a little bit pricey.
If you need meat, add bacon. Always add bacon.