The perfect way to use up those Thanksgiving leftovers! Turkey Tetrazzini Soup is a cozy, creamy twist on your favorite turkey soup recipe.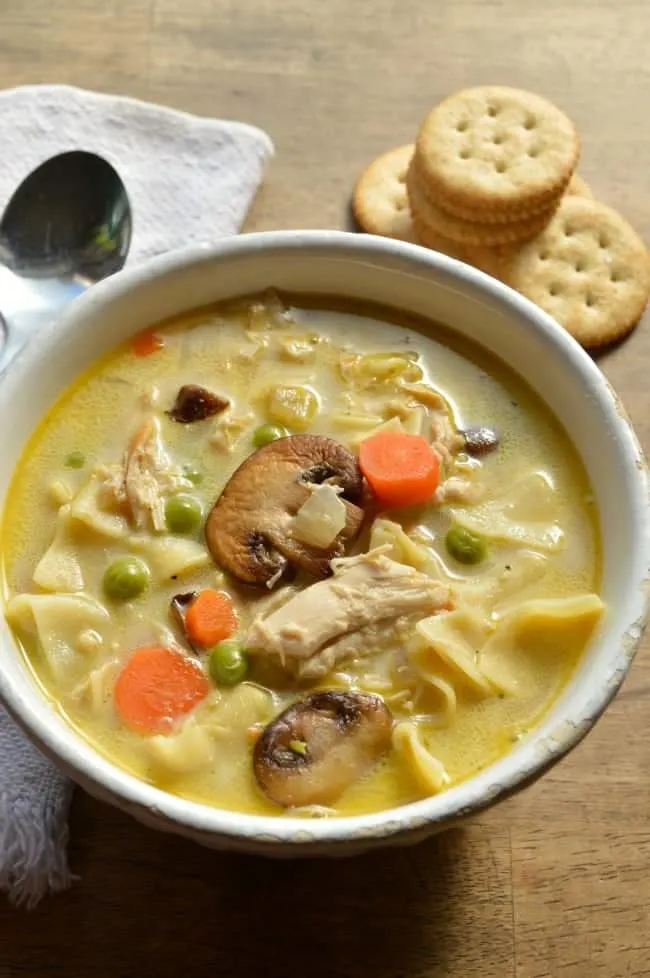 I'm behind the ball on EVERYTHING this year. I've really only managed to give you all one new Thanksgiving recipe (plus a good one tomorrow – stay tuned) at this point, there are still Halloween bats on the wall above my dining room windows, and I'm pretty sure all I've done for the last 48 hours is laundry plus walk the dogs.
I did manage to make soup this week though. Which I think is indicative of just how simple this Turkey Tetrazzini Soup is.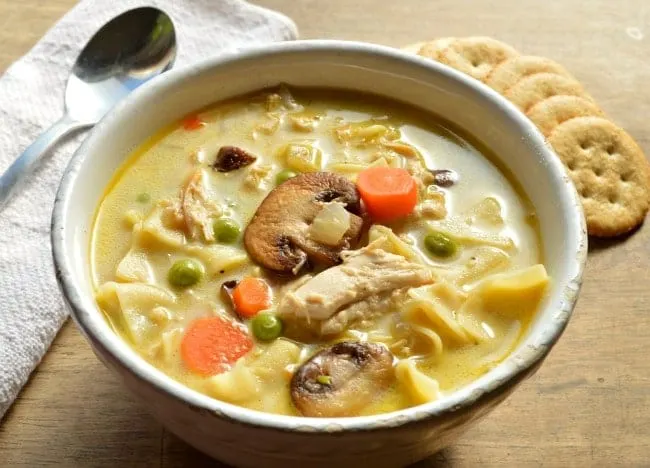 Before we talk about soup though, let me take a minute to catch you up on my Thanksgiving favorites. Last week I made these Garlic Herb Potatoes and Squash. They will be on my holiday table 100%! Last year I made a Pomegranate Quinoa Salad with Orange Maple Vinaigrette. I actually ate that for lunch every single day for a week. It's delicious. I also made Rainbow Harvest Roasted Vegetables, and this Brown Sugar Butternut Squash Tart that is TO DIE FOR. That tart is one of those dishes that falls firmly in the side-dish-or-dessert category like so many holiday things. I made Honey Butter Whole Wheat Biscuits and Cranberry Butter… YES. CRANBERRY BUTTER. Then I also made a Raspberry Apple Pie with Oatmeal Cookie Crumble.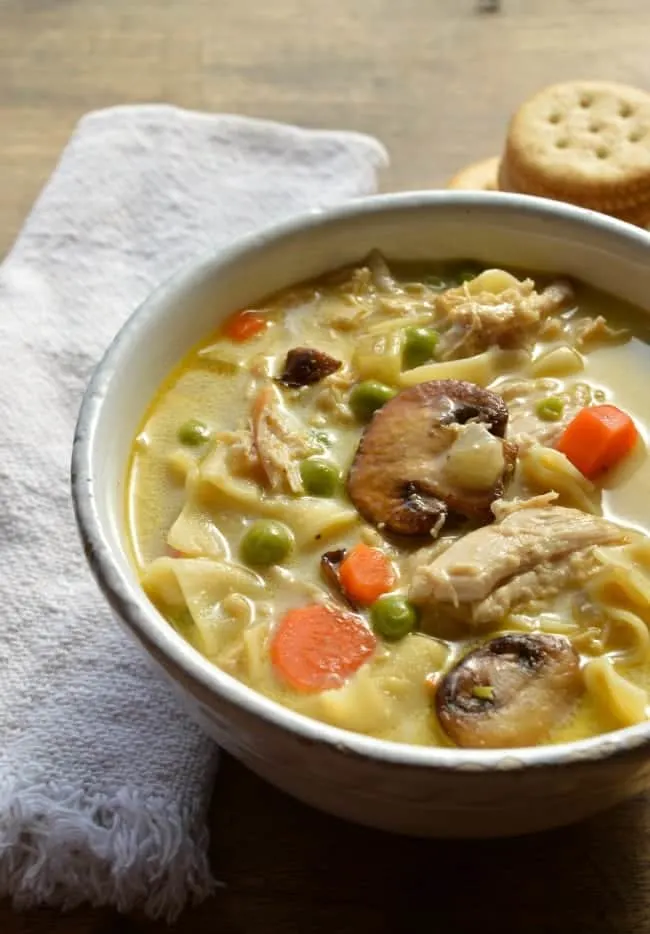 Clearly last year I was way more on point with all things Thanksgiving.
But no matter. All those recipes are still completely valid. And this soup? Is going to make the day-after-difference.
Turkey Tetrazzini Soup
Ingredients
1 tablespoon olive oil
1 medium onion, diced
1 cup carrots, chopped
½ cup celery, chopped
2 cups sliced mushrooms
2 tablespoons butter
1 tablespoon flour
6 cups chicken or turkey broth
2 cups cooked turkey, shredded
3 ounces egg noodles.
1 cup frozen peas
¼ cup heavy cream (optional but AMAZING)
Instructions
In a large stock pot heat the olive oil over medium high heat. Then add the onion, carrots, and celery, and cook for 1-2 minutes. Then add the mushrooms and cook until they are pretty and golden brown.
Reduce the heat to medium. Scrape the veggies to one side of the pot and add the butter to the other side. Let it melt and then stir in the flour. GRADUALLY pour in 1 cup of the chicken broth about ¼ cup at a time, stirring after each addition. This is a basic roux and will thicken your soup.
Add the remaining broth and bring it to a boil. Add the turkey. Then add the egg noodles.
Continue cooking until the noodles are ALMOST tender. Then stir in the frozen peas and heavy cream.
Cook until the peas are heated through and serve.
You'll also want this recipe: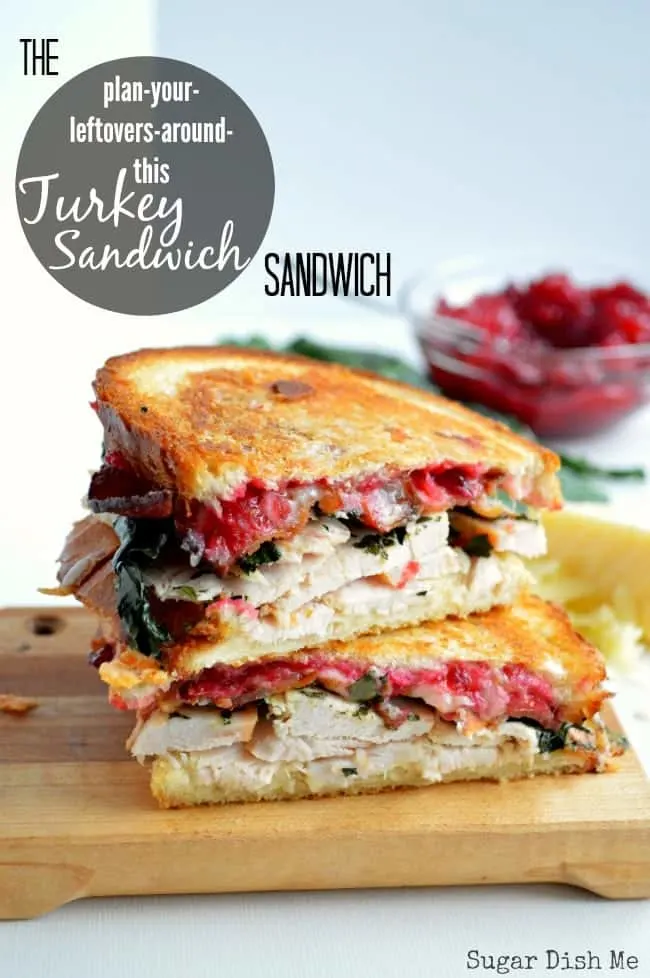 The Plan Your Leftovers Around Your Turkey Sandwich Sandwich
And if turkey soup is your thing, here are a few from friends…
Homemade Turkey Noodle Soup from Or Whatever You Do
Turkey Barley Soup from The Food Charlatan
Homemade Turkey Soup with Creamer Potatoes from The Cookie Writer